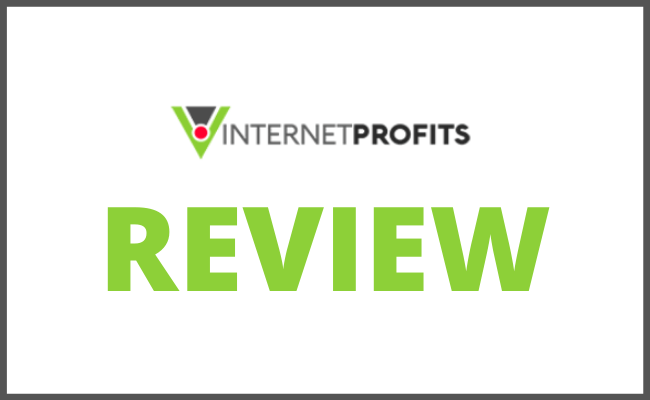 Welcome to my Internet Profits review.
Dean Holland, the man behind the Internet Profits claims to teach you how to effectively earn online with affiliate marketing.
If you are interested to know:
Is Internet Profits a scam
Who is Dean Holland
The real cost to start
Whether users are successful
Can you get a refund
And more!
You've come to the best site!
I've dedicated a few days to analyzing Dean's program, taking notes, uncovering info, and thoroughly going over the course so that I can provide you with the most helpful Internet Profits review.
| | |
| --- | --- |
| | Affiliate marketing course by Dean Holland. |
| | $1,997 one time, plus extra costs., |
| | Dean Holland is a marketing expert. Beginner-friendly system. Includes community, coaching, and tools. Backed up with a 30-day refund policy |
| | High price tag. Extra costs. Geared toward self-promotion. No significant success stories. The course isn't updated regularly. Seems abandoned. |
| | Internet Profits, although legit, is not a great way to start with affiliate marketing. |
| | |
| | |
I Want To Know…
About the Reviewer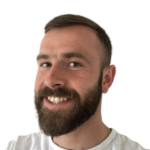 Hey, I'm Ivan Brozincevic!
Since 2018, I've been making a full-time income online, which allowed me to quit my old job (about me).
In the beginning, I struggled to identify legit courses and avoid ones that were just out for my money.
That's why I created this website – my main goal is to help you steer clear of pitfalls and discover the top online business courses.
Every week, I invest hours in reviewing online courses and writing reviews based on my fact-driven review guidelines to assist you in making an informed choice.
Related: Check out my FREE training program for making money online.
Is Internet Profits a Scam or Legit?
Internet Profits is not a scam. It's a legitimate training program that can help you take action and start a successful online business.
Dean Holland, an esteemed online entrepreneur and successful marketer, is the driving force behind it.
With a strong presence as one of the top ClickFunnels affiliates, Dean's course is centred around a popular and legitimate business model.
It covers every aspect without any hidden upsells or surprises. The course has garnered positive reviews and feedback from satisfied members and students.
What further reassures that it's not a scam is the 30-day refund policy, which Dean upholds without any complaints.
Keep on reading my in-depth Internet Profits review to gain more insights into the course, its creator, pricing, pros and cons and more!
What Is Internet Profits?
Internet Profits is an online marketing training course created by Dean Holland. The mission of this program is to provide and teach a variety of marketing strategies to help you grow your online business or start one from scratch.
Basically, the course teaches how to make money with affiliate marketing through effective sales funnels. The course is priced at $1,997 for a one-time payment and includes access to training, coaching, consulting community, and live events.
Internet Profits aims to guide you in building a website and a sales funnel. The process involves selecting a niche, driving traffic, and generating income by promoting high-ticket items to your website visitors.
If you're uncertain about which niche to pursue, Dean Holland offers an affiliate program. Essentially, you can choose to promote this course to earn money online.
I have previously reviewed a similar scheme by the same creator on this blog. It is known as Big Commission Blueprint and provides instructions on promoting the same course to earn a passive income.
So, what sets Internet Profits apart?
The main distinction between the two lies in the fact that Internet Profits allow you the freedom to select your own niche. Additionally, it offers more content, consulting, community support, and live events.
About Dean Holland – The Creator
Dean Holland is a serial entrepreneur and successful online marketer. He initiated his online marketing career in 2004 and asserts that he has generated sales of over half a million dollars by 2011.
Since then, Dean has been generously sharing his secrets with those interested in emulating his achievements.
Dean Holland, the creator of Internet Profits and the course Big Commission Blueprint, is not only a speaker, author, coach, and consultant but also someone who can actually stand behind his alleged achievements.
You can easily connect with Dean through Facebook, YouTube, or his official website, where you can grab a free book and contact him if you wish.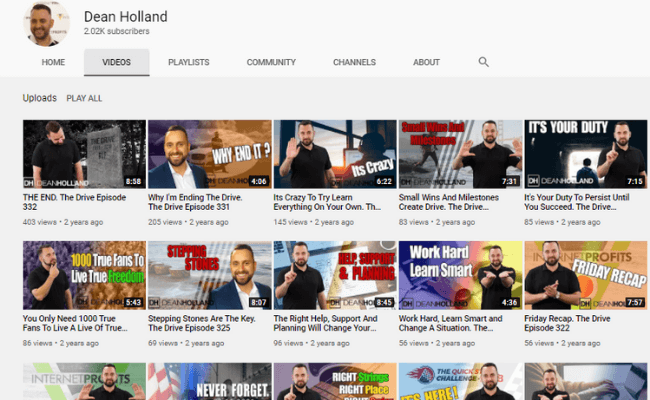 Dean's YouTube channel is not that impressive, though. I was expecting to discover thousands, even millions, of followers, along with plenty of highly-watched videos.
However, it seems he never took it too seriously, which might explain why he only has 2K subscribers.
Nonetheless, Dean Holland is a genuine online marketer.
How Do Internet Profits Work?
In this review, I mentioned earlier that Internet Profits teaches you how to earn money through affiliate marketing. The program provides access to a comprehensive training course, coaching, tools, a supportive community, and live events.
Throughout the course, you'll learn how to build your own website and select a niche, which are fundamental skills that any course should cover.
You can choose a niche you're passionate about or opt for the make-money-online (MMO) niche to promote Internet Profits.
Once you've completed the initial setup, Dean will guide you on generating paid and free traffic to your site. The lessons cover topics like SEO, social media marketing, PPC, and solo ads.
Refer to the diagram below for an overview of how the Internet Profits system works.
The Internet Profits program's key is to demonstrate the process of connecting customers with the products or services they are seeking. With each successful transaction resulting in a visitor purchasing a product, you generate a commission.
As mentioned in the earlier review, Dean Holland teaches methods for identifying high-ticket items to maximize your commissions. One such high-ticket item is the Internet Profits affiliate program, along with the accompanying course.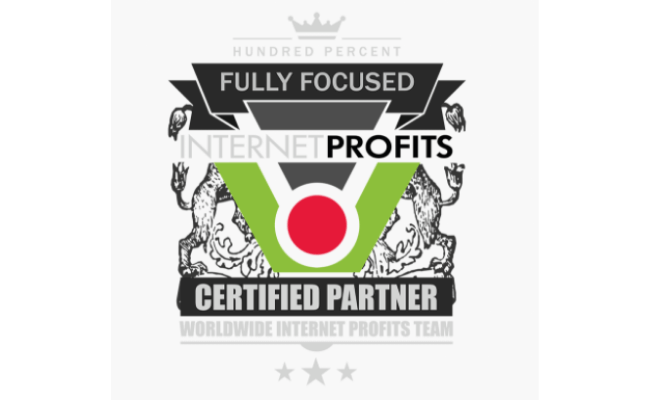 It appears that the main objective of this program is to promote the course itself.
There is nothing inherently wrong with this approach, as it allows you to customize your business in any way you prefer. However, it seems that your options may be somewhat limited.
Nevertheless, Internet Profits is considered to be legitimate based on its content.
The program is built on legitimate methods and offers valuable information, which is to be expected considering its $2K price tag.
Related: Fullstaq Marketer Review
How Much Does Internet Profits Cost?
In the previous section of the Internet Profits review, it was mentioned that Dean's course costs $1,997 as a one-time payment.
To join Dean's course, you will need to participate in a free webinar where you can learn more about the entire offer and its benefits.
Please note that there are no other payment options available. It's either the full amount upfront or nothing.
Do Internet Profits Offer Refunds?
The good news is that your purchase is protected by a 30-day money-back guarantee, according to the official web page of Internet Profits.
This guarantee follows a no-questions-asked policy, allowing you to request a refund for any reason.
Is Internet Profits Worth That Much Money?
It's difficult to quantify the value of someone else's knowledge, experience, and work.
Dean, being an experienced individual, offers Internet Profits as an avenue to help you earn money online. Considering the facts, it's likely worth exploring.
In terms of value, this program provides access to a step-by-step training program, coaching system, consulting, live webinars, and tools for building sales funnels.
Additionally, there is a Facebook Community and bonus training available.
All in all, these features offer a substantial package. While I'm not entirely convinced it's worth $2K, there is certainly a lot of valuable content included.
Are Internet Profits Students Getting Results?
Unfortunately, there is no online evidence that Internet Profits teachings work for anyone other than Dean Holland. In other words, there are no success stories to be found.
For instance, the sales page does not contain any. And this should be the primary place to showcase a few.
Moreover, social media platforms like Facebook are also devoid of proof of Internet Profit success stories. I couldn't find any on Google and YouTube either.
Who Is Internet Profits For?
Internet Profits is designed for anyone interested in selling high-ticket items and making money through affiliate marketing.
This program is suitable for beginners who want to learn the fundamentals of affiliate marketing as well as intermediate marketers who are looking for a new marketing strategy.
It provides a specific system that requires dedication to learning.
However, if you are not willing to put in the work, this product may not be suitable for you. If you have no interest in affiliate marketing, it is best to avoid the Internet Profits program.
While some of the information provided in Internet Profits can be applied to various online businesses, it may not justify the cost on its own.
Additionally, this program is not intended for those who are not interested in promoting high-ticket products, which can be challenging to sell.
If you prefer working with lower-end affiliate programs, you may need to explore other options.
Do I Recommend Internet Profits?
Dean Holland and I share a love for affiliate marketing, considering it to be the ultimate online income source. There are several reasons why affiliate marketing is ideal for beginners.
Firstly, it's beginner-friendly. Secondly, you can transform any hobby or passion into a thriving online business. Lastly, affiliate marketing provides nearly passive income, granting freedom in time and space.
However, in my opinion, while Internet Profits is legitimate and recommended, it may not be the optimal choice to begin your affiliate marketing journey.
Internet Profits Review – Conclusion
Internet Profits is a legitimate course for making money online. One major drawback is the price – it is one of the most expensive affiliate courses I've reviewed.
I believe that 99% of potential customers would prefer a lower price.
Also, there is no significant evidence that people are getting results with it and most importantly, it seems that the course isn't being updated regularly.
For those reasons mostly, I don't recommend Dean's course 100%.
Thank you for reading my Internet Profits review. I would love to hear your thoughts on whether you believe Dean's course is a scam or legitimate.
Feel free to share your opinions at the end of this review.
| | |
| --- | --- |
| | Affiliate marketing course by Dean Holland. |
| | $1,997 one time, plus extra costs., |
| | Dean Holland is a marketing expert. Beginner-friendly system. Includes community, coaching, and tools. Backed up with a 30-day refund policy |
| | High price tag. Extra costs. Geared toward self-promotion. No significant success stories. The course isn't updated regularly. Seems abandoned. |
| | Internet Profits, although legit, is not a great way to start with affiliate marketing. |
| | |
| | |
The Best Way To Make Money Online
I earn online by creating simple affiliate websites that I use to connect people with products they are already looking for.
It's called affiliate marketing and it is the best way to make money online (at least in my humble opinion).
If you want to learn more about how you can start making money online with affiliate marketing, I would strongly suggest you sign up for the free training on the next page.
And don't forget to share this Internet Profits review with your friends and family!
All the best, Ivan @freeaffiliatemarketingbusiness.com