Wondering whether or not Matthew Neer has got a solution that's going to help you to make money on autopilot?
Or is it just an overhyped sales pitch for another system that will leave you on dry land?
Just like many other ClickBank products, this one sounds a bit too good to be true.
I mean, it literally says, "Click, Send & Make $1000 a day!"
But you see, Matthew Neer is a well-known name when it comes to overhyping his creations. And this one is no different than some others he's released in the past.
This is allegedly some system that should help you to create a massive list of email subscribers and make money on autopilot.
But what if List Leverage is a scam? Can you trust those claims that easily? I know that you want to make money online, but it's a good thing that you're here.
By the way, congratulations on researching yourself! Quick research saves you time and money. ?
It also shows that you are serious about finding a legitimate way to make money online.
So without any further ado, let's dive into this List Leverage review.
I'll show you what it is about. I'll explain how the whole thing works from top to bottom.
I'll show you what to expect and give my honest take on whether it is a scam or legit way to start with email marketing.
Shall we begin?
Product Name: List Leverage
Product Type: Email Marketing
Owner: Matthew Neer
Price: $49 per month or $398 per year + Costs
Rating: 1.5/5
Recommended?: No
Quick Summary: It's possible to make good money with email marketing. However, List Leverage is an expensive way to give it a shot. This program might work if you buy all those upsells and expensive traffic packages inside. But I don't believe this is going to help you make money as easy as Matthew Neer promises. In my opinion, this is his attempt to make even more money by showing you how to promote this offer. Not recommended for beginners, especially.
CLICK HERE TO DISCOVER THE BEST WAY TO EARN AN INCOME ONLINE >>
What is List Leverage?
List Leverage is an email marketing training program if I can call it like that. The better description would be, it's an expensive way to learn how to promote this one, and other Matthew Neer's make money online schemes.
He claims that you can use this system to click, send, and earn $1000 per day on autopilot from other people's efforts.
Matthew is going to give you, according to his words, a proven system for getting leads with lead capture pages.
However, I reviewed a few of his so-called ultimate solutions so far, and they were not as good as advertised. For example, you can read my Speed Wealth Review.
You see, email marketing has been the best way to make money online for years. And it still is. The point of email marketing is to collect leads (emails), build a list, and send emails with promotions to make money with affiliate marketing.
With List Leverage system, Matthew is going to show you how to do so in a pretty expensive way.
Who is Matthew Neer?
Matthew Neer is an online entrepreneur and a serial product creator. He's known for creating overhyped systems and programs such as already mentioned Speed Wealth.
Most of his products are in the MMO niche, and you can find them on ClickBank.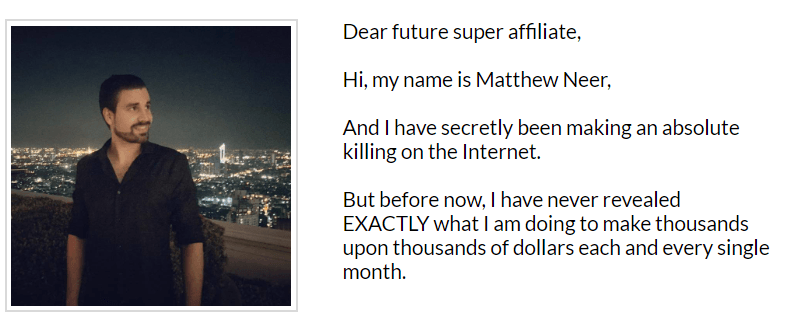 How Does List Leverage Work?
The point of List Leverage is to show you how to build a massive list of email subscribers. Email marketing is not the fastest way to make money online because it takes time and skills. But it's certainly an easy way once you build a lead generation system.
This is where Matthew's system comes into play.
To get started with List Leverage, you need to become a member first. Once you do so, you'll have to subscribe to one of the six offered lists. Each list is one level.
Once you start with the system, you automatically start from the sixth position. Your goal is to get people to sign up to your list and move up the ladder to the number one. The more subscribers your referrals get, the faster you move to the top.
Here's how it works in a nutshell.
You'll have to send out an email to your subscribers and offer them to join List Leverage and other MLM products as well as some third party services such as Traffic Authority and SendShark.
The first one is a Solo Ads company. The latter is the email autoresponder.
Also, you will have to purchase both services to make this system work, which is going to be an additional cost to the already overpriced system.
For each person that subscribes to your list and makes a purchase, you get paid a percentage after the sale has been made. The more people you get, the more money you make.
Once your referral starts getting leads, you move toward the top of the scheme.
As I've said, email marketing is a legitimate way to make money online. However, I'm not so sure that this is the right training for you if you are a newbie.
In my opinion, List Leverage is an MLM scheme that's suits the best of the owner and people at the top of the system.
If you are looking to start with email/affiliate marketing, the best way is to start with a step by step training like Wealthy Affiliate or Savage Affiliates, where you can learn to build your own business.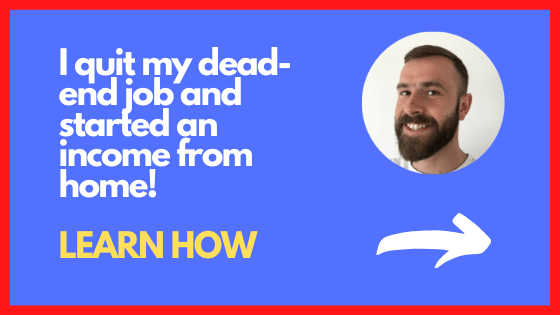 Will List Leverage Make You Money?
In theory, you can make a lot of money with email marketing.
However, I don't believe those claims such as 'Click, Send & Make 1000 a day or any other get-rich-quick BS hype created by the owner and the affiliates that promote this.
List Leverage sounds reasonable. But the truth is that you'll need to hustle to make it work.
And not to mention, you need a fat stack of cash to make it work.
Speaking of which, let me share more details about the price.
How Much Will It Cost You?
List Leverage comes with two sets of membership or packages. The first one is the Beginner Package, which is going to cost you $49 per month. The second package is called Super Affiliate, and it costs $298 per year.
However, that's not the end of costs. As soon as you enter the sales funnel, you'll get offered to buy a few upsells.
Campaigns $67
Pages $47
Advanced Training $199
Also, to make this system work, you need to buy a SendShark autoresponder. This service is going to cost you $25 per month.
And once you get access to the system, you need to send traffic to your capture pages, which is going to cost you between $220 and $8000! A pretty expensive way to get leads.
What I Like About List Leverage
Matthew Neer is a legitimate marketer and a person who knows how to make money online. This program has been around for a while, and it has some good points.
It's not going to be as advertised, but it might work after all.
Email Marketing is a Legitimate Method – As I've said, List Leverage is a system based on email marketing. Most marketers swear that the money is in the list, and they are not far off. In a nutshell, this program shows you how to set up campaigns, get leads, and follow up with emails and affiliate promotions to make money.
You Have 30 Days to Test It – The system is covered with 30-days money-back guarantee, which is a great thing. If you don't get the promised results, you can contact support and ask for the return of your investment.
What I Don't Like About List Leverage
As I've said at the top of this review, List Leverage is not a training program where you can learn how to start your own online marketing business. It's more like an MLM scheme where you are forced to promote the same offer to others.
Here are some other things that I don't like too.
Overpriced Scheme – The initial price itself is pretty much expensive for a system of this kind. For example, with Chris Farrell Membership training program, you can get a much better education for less money. Also, List Leverage comes with a lot of upsells, which raises the price significantly — not a fan of those.
Full of Aditional Costs – The price and upsells are not the only expenses. If you go for this system, you'll have to purchase the autoresponder and have enough money for paid traffic. The latter is going to cost you at least $220 for starters. This fact is not disclosed upfront, and in my book, it's a red flag.
Not As Easy As Promised – Many online 'gurus' are overhyping their products, trying to make them sound like a piece of cake. However, it's not going to be like that. To make this system work, you will have to put in a lot of work, especially if you are a newbie.
==>Click HERE for My #1 Recommendation<==
Is List Leverage a Scam or Legit?
I wouldn't say that List Leverage is a scam.
In my opinion, this is a legitimate system for making money online with email marketing. The owner, Matthew Neer, is a genuine marketer who knows how to make money online.
But you need to remember that this system is going to cost you a lot, and you have to be prepared for losses too. The traffic that you're going to buy from the Traffic Authority is not the top-quality way to get leads.
I've reviewed this company, and together with many other people out there, gave them a negative review. I wouldn't buy traffic from them.
Also, everyone involved in the scheme is going to get the same sales pages. And your subscribers are going to be added on the other five lists as well.
So when all of the members of the scheme start sending the same emails that lead to the same landing pages, people will cool off and see that there's something wrong.
It doesn't mean that List Leverage is a scam, but I wouldn't spend my money on something like this, would you?
Do I Recommend List Leverage?
No, I don't recommend this system to my readers.
You need to know that these schemes don't give you control over your business, and that's a significant concern for me. To create a long term success with your online business, best is to build your own system based on trust.
For example, you can build a site like this mine in any niche you choose and create content to get traffic from search engines.
People will get to know you, and eventually, they will be happy to subscribe to your list and purchase anything you send them because they trust you.
In my experience, that's the best way to get leads and build an email list. List Leverage is just an expensive way to cut corners and risk losing a lot of your savings.
Here's How I Make Money Online
Thanks for reading my List Leverage review. I hope I have helped you to learn more about what it is and how does it work and to answer your question, whether it is a scam or legit.
If you have any more questions about the program or maybe you can offer an experience, feel free to leave them in the comment box below.
Before I let you go, let me tell you how I make money online with affiliate marketing. The program that I recommend has everything you need to get started online with zero costs and nothing to do with getting rich by tomorrow.
The best thing is, it's entirely safe and free to join. No BS, no upsells. 
These guys have helped thousands of regular people like you and me to make money online and even quit our 9-5's.
Make sure to give it a look! ?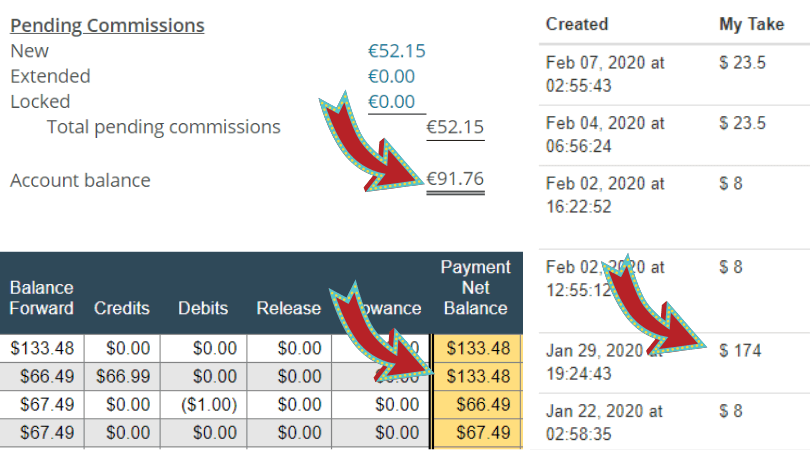 ==>Click HERE for My #1 Recommendation<==
If you need any help or you have a question, feel free to contact me.
All the best, Ivan. Founder, and CEO @freeaffiliatemarketingbusiness.com