Welcome to my review. I've been hearing a lot about Modern Millionaires since it launched in 2019. So I decided to do some research.
The creators of the course are interesting characters. They have been the centre of much public attention and also controversies.
I saw many students of their course claiming on the internet that they're making five figures per month only weeks after joining the program. Meanwhile, numerous people have called the program a scam.
I found this puzzling. What is the actual case? Are Modern Millionaires legit? And is it possible for a beginner to generate a five-figure income so quickly?
In this Modern Millionaires Review, I will discuss in depth about this course. I had gone through extensive research to reach my conclusion. So, keep on reading till the end.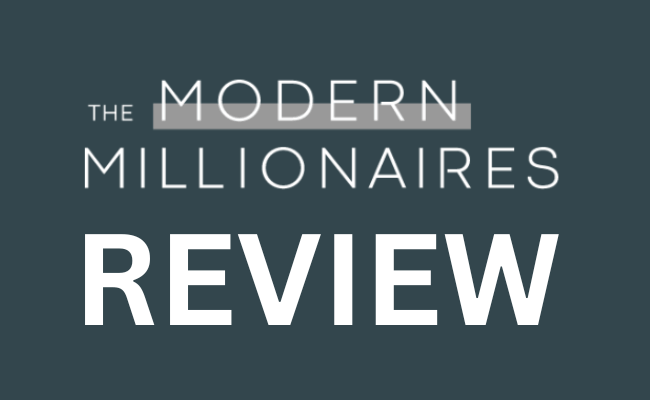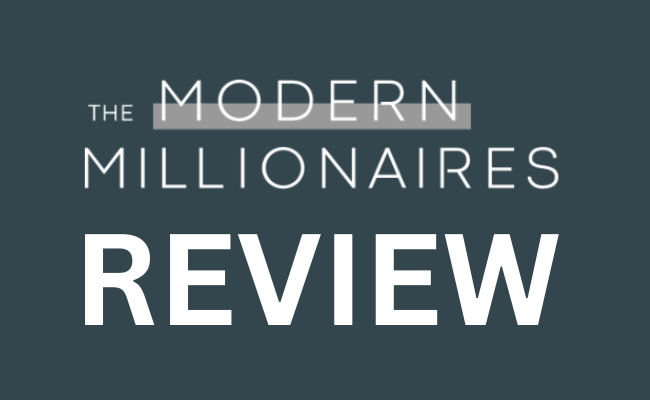 What Is Modern Millionaires?
According to my understanding, Modern millionaires is essentially a marketing course. It teaches you how to make money by generating business leads through advertisements on Google and Facebook.
The course covers all the basics of creating your own digital ad agency. In addition, you get unique insights and trade secrets from the course creators, who have become millionaires by following these methods.
The Course Teaches Paid Lead Generation
There are two kinds of lead generation in the digital marketing world. You can rely on organic traffic to generate leads for the business. This involves creating and investing time in a website.
You will need above-average technical skills, an excellent understanding of SEO, and of course, patience to succeed in this kind of lead generation.
In contrast, Modern Millionaire teaches its students the second approach to lead generation. You will construct and run pay-per-click advertisements to attract clients for a certain business.
When you have attracted enough clients, you will redirect them to that specific business and get paid.
This kind of paid approach has various advantages over an organic lead generation. For instance, you don't need superior technical and SEO skills.
You also don't have to wait months or even a year before your website properly ranks on search engines, and you start making money.
As a matter of fact, that's the main attraction of what Modern Millionaires teaches.
You might be able to land your first client within the first week or two of starting the course and start getting paid in the same month.
What They Claim
Modern Millionaires course content claims to cover every aspect of the paid lead generation journey. Not only will you learn how to construct and run ads, but you will also learn how to get the clients to whom you will sell the leads.
Additionally, the course promises interactive sessions with the coaches.
On their website, I saw that Modern Millionaires now have more than 5,700 students. And collectively, they have made 120 million dollars from what they learned from the course.
Among them, over 400 students take home six-figure incomes regularly.
So, how much truth is there in all of these? It's a burning question as the course costs around 5000-8000$. That seems like a lot of money, but it should be worth it if you can become a millionaire.
RELATED: Best Way To Make Money Online For Beginners
Is Modern Millionaires a Scam?
Is Modern Millionaires legit? If you want to sue Modern Millionaires for robbing you of several thousand dollars, you probably wouldn't be successful.
From that viewpoint, Modern Millionaires isn't a scam. It is a fully legit and expensive course that teaches you about lead generation.
However, from an ethical viewpoint, many consider Modern Millionaires a scam. That's because how the two creators present the whole affair is very misleading.
You Don't Become a Millionaire in 90 Days
Chance and Abdul make it seem like money will start pouring down on you only ninety days after joining the program. Indirectly they are trying to say that you will become a millionaire within three months.
The reality is much different. Even if you can learn paid generation successfully upon completing the modules, it will take significant time before you see any serious money coming in.
No matter how good of a student you are, you will go through a trial-and-error phase before you get a grip on the business.
Moreover, you will have to land clients and nurture them to form long-term relationships. You will only then have an actual business from which you can expect some income.
Doesn't Let You Lead a Nomadic Lifestyle
Also, the guys make it seem like the job is extremely easy. There's no stress of the office or a boss. You will be hiking mountains and sunbathing on beaches while the money keeps coming in.
This, too, is far from the truth. Building and running a lead generation business requires your undivided attention 24/7.
You might find yourself working more hours than your typical office job.
There Are Huge Costs Upfront
And lastly, paid lead generation is different from how Chance puts it. In fact, it is the opposite. There are so many upfront costs that you will actually take home a marginal profit if any.
You must spend a huge sum to pay your freelancers and run those ads.
If a successful student from Modern Millionaires is boasting about how he makes 18000$ per month, you can be almost sure that costs upfront are eating up nearly 13000$ of it.
So, the profit he's taking home might be only 500$.
Who Created Modern Millionaires?
Abdul Samad Farooqui and Chance Welton are the creators of Modern Millionaires. If you wonder 'is Modern Millionaires legit,' then you should first look into these creators.
If they seem like legit, honest people, chances are the demands of their course are mostly true too.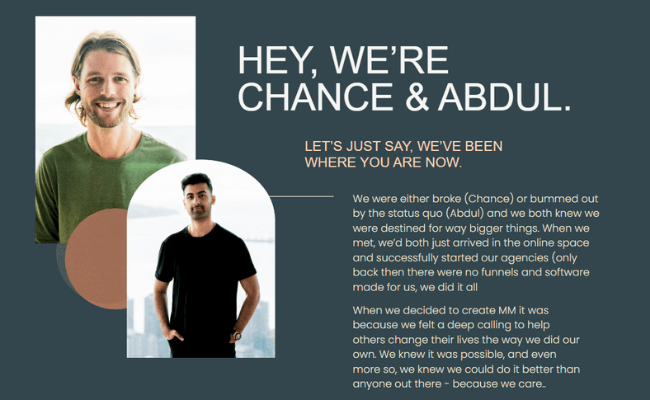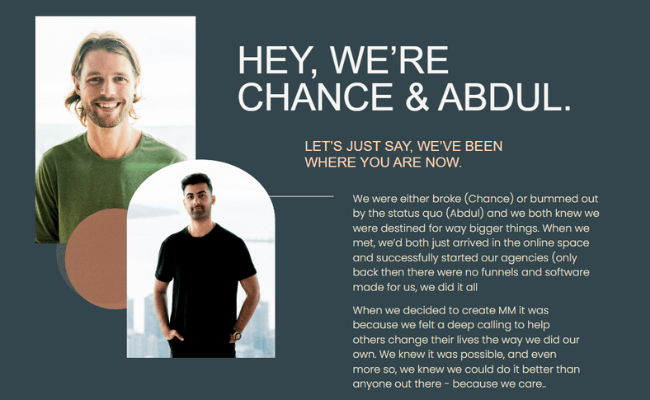 Abdul Samad Farooqui
Abdul Samad Farooqui comes from Canada. He grew up in Vancouver, British Columbia.
Adbul was admitted to the University of British Columbia after completing high school. From there, he successfully graduated with a bachelor's degree in commerce and got a job at a corporate organization.
After working in several financial positions in different organizations, Abdul eventually got fed up. The corporate hierarchy and nine-to-five grind felt unbearable to him.
So, he started flirting with internet marketing and launched 'Samad Consulting' in 2013. In 2014, he enrolled in coach Dan Klein's lead generation course. This is where he met his co-creator of the course- Chance Welton.
Chance Welton
Unlike Abdul, Chance never even bothered to get into the nine-to-five rat race. He had always been a fun-loving guy. When Chance's father passed away in 2010, his son received 116k$ from his life insurance.
He spent all of it partying and drinking and lived his days homeless, in a van, with his girlfriend.
Chance was on the verge of becoming completely broke in 2014. He had only 1300$ left.
Chance decided to spend it to join Dan Klien's lead generation course. Since then, his journey has been mostly upward. The once homeless and broke vagabond is today worth more than 10 million dollars.
Coach Dan's Job-Killing course
Coach Dan Klein played a vital role in the formation of Modern Millionaires. His course taught Abdul and Chance the A-B-Cs of lead generation. Plus, he was the one who first put Abdul and Chance in the limelight.
To this day, Dan Klien is teaching Organic Lead Generation to aspire digital marketers. Dan himself is worth over $30 million.
Both Abdul and Chance got quick success after joining Job killing. It took Abdul only six days to land his first client after enrolling in Dan's course.
For Chance, it was two weeks. This first client paid Chance $2k each month. Eventually, Abdul and Chance started making 50k/month and became famous success stories of Dan's course.
Creating Modern Millionaires
Their success stories with the Job Killing course brought the duo much attention. Coach Dan fanned the flames by inviting them to speak at Job Killing's live annual event in Las Vegas in 2017.
Eventually, they started the Officeless Agency and the Millionaire Middleman in 2019. Coach Dan helped his two students with their startup and became a partner.
However, things soon turned unpleasant between the three.
As the Millionaire Middlemen started gaining traction, the duo felt that their former coach was taking more from them than he deserved.
There were disputes and proposals of re-negotiating the deal with the coach. Dan Klien decided to avoid this unpleasantness. He abandoned the partnership and also ended his relationship with Abdul and Chance.
With Dan leaving the company, the duo rebranded it to Modern Millionaires.
My Take From The Creators' Backstory
There is something important I noticed in the course creator's back story.
The duo ended their relationship with the coach as soon as their business took off. And although none of the three had been explicit about the reason for this falling out, coach Dan has hinted that it was Abdul and Chance's greed that drove him away.
Now, to me, that raises some questions about the course's legitimacy. If the course creators are that ruthless about making money, won't they tell you just about anything to sell their product?
Also, how much of the initially promised support and interaction will you get from them once they successfully sell the course to you? Let's find out.
RELATED: Best Way To Make Money Online For Beginners
What Do You Get With Modern Millionaires?
There are almost an equal number of positive and negative comments on the internet regarding Abdul and Chance's program. However, any Modern Millionaire review will tell you they provide some insightful course content.
And I agree with that too.
In four modules, you will get engaging course material on paid lead generation's basic and intermediate aspects. There are around 150 lessons which add up to a total of 35 hours.
The Foundation of Paid Lead Generation
The first module of Modern Millionaires teaches the basics of lead generation. It is an account of how someone starts a business from scratch. You will learn basic concepts like choosing a niche and setting a target audience.
This part also focuses on buying a domain to create a site for your budding agency.
Your success in any business starts with getting into the right mindset. And that is what module-1 aims to build. It is a blend of familiarizing the pupil with online entrepreneurship and motivating them to pursue their dreams.
For total beginners, this part of the program is very helpful in finding their path.
Sales And Prospecting Training
Prospecting and Customer Relationship Management are crucial to finding success in lead generation with PPC ads. Otherwise, you won't be able to maintain a steady flow of clients for your leads.
Plus, you will risk losing money on ads that do nothing for your target clients.
Looking back, Abdul and Chance had exceptional sales and prospecting success. They were able to land clients only within days and weeks of joining Dan's program.
Plus, they were also successful in holding onto those clients for a long time. In module-2 of their course, they teach you how to do that.
For instance, you will learn the basics of cold calling and email marketing. The creators provide deep insights into how to use these methods to control your relationship with your clients and leads.
Module-2 also covers the details of using social media (Facebook and Linkedin) in your paid lead generation business.
Learning Google And Facebook Ads
This is the part for which most students specifically join Modern Millionaires. You will learn how to make money with PPC ads on Google and Facebook here. It's the third module of the course and has three subdivisions.
Module 3A
The first subdivision, or module-3A, teaches about Google Ads. Abdul covers all the possible details that you can learn on the subject. These include constructing and optimizing lead-generating landing pages.
Which means it covers important basics of SEO too. You will learn how to conduct proper research (keyword, audience, etc.) to build Google Ads that attract traffic.
The module also teaches the use of Google Analytics to track your ads performance.
Module 3B
The second subdivision, or module-3B, focuses on Facebook Ads. Both Google and Facebook ads generate leads for businesses. But there are many differences between the two.
For instance, google ads are for those actively searching for a product. Meanwhile, Facebook Ads target people who have demonstrated interest in that service. Also, there are differences in the ad formats.
Module-3B will help you understand these aspects.
Abdul also walks the beginner through the basics of advertising on Facebook, such as creating a Business Manager Account, Installing Facebook Pixel, optimizing, etc.
Module 3C
Once you start successfully generating leads, you need to convert them into paying customers.
There are various strategies to do this, such as providing relevant and personalized information to these clients, understanding their problems and needs, and consistent follow-up.
Module-3C teaches you these things. It reviews the former modules (3A and 3B) and teaches how to make an income from the leads you have generated via Google and Facebook Ads.
Know About Auto-pilot or Outsourcing
Paid lead generation involves a huge amount of tasks. Graphic designing, copywriting, and writing codes for the website are just some of them.
You can't take on these by yourself, even in the highly unlikely scenario where you possess all the skills. Because that would mean you won't be able to focus on your main job- lead generation.
Therefore, you must learn how to outsource these tasks using platforms like Upwork and Fiverr.
Module-4, or the Auto-pilot part of the course, Abdul teaches you how to skillfully distribute the work to freelancers while keeping costs to a minimum.
Besides outsourcing, you will also need to form your own sales team as your business grows. As your number of clients increases, you won't be able to give everyone the same time and attention that was previously possible.
And that will weaken your relationships with these clients.
So, in Module-4, chance teaches you how to form an efficient sales team and train them. Eventually, as your business progress, outsourcing and your own team help you to put your business in Auto-pilot mode.
As a result, you will have all the time in the world to travel or spend it with your family while your business keeps making money- the promise Modern Millionaires made in the first place.
How Does The Modern Millionaires Program Work?
After navigating their website and having a long chat with the nice salesgirl, I found that the Modern Millionaires program works in three ways. Each of these is a separate package.
These are the do-it-yourself, done-with-you, and done-for-you packages. You will choose the package according to affordability (money and time).
Do It Yourself
If you are determined to build your digital marketing agency all by yourself, this is the package for you. There are four weeks worth of training modules.
You will also get access to Modern Millionaires' Facebook group, which consists of 5,500 like-minded members. Who knows, maybe, like Chance and Abdul, you, too, will meet your future business partner.
Apart from that, you will also receive around-the-clock online support. There will be daily mentoring calls.
And you will be able to take advantage of the Modern Millionaires' Ad system, funnels, and automated lead nurturing.
Done With You
This package is for you if you don't think you can build your business only by following the video material.
Firstly, you will get all the perks that the DIY package offers. In addition, you will be able to enrol in the program's ninety-day agency boot camp.
One of the best things about this package is that you will be appointed a personal coach. The coach will keep you on track and personally assist you in building up your business. There will be three-hour-long call sessions with the coach twice a week.
This package costs more than the former one.
Done For You
If you don't have the time to build an ad agency but invest the capital, Modern Millionaires can build the business on your behalf. Everything you would have learned and done yourself in the DIY package is done for you here.
Modern Millionaires will build up your brand and construct a suitable agency site. They would even choose a niche for you unless you specify one yourself.
They will also build your marketing platform and land the first client for your business. Lastly, the program will take care of your first fulfilment.
RELATED: Best Way To Make Money Online For Beginners
How Much Does The Modern Millionaires Course Cost?
I found nowhere on their site explicitly stating the cost of the program. The only way to know the costs is to submit your email to the company.
One of their salespeople will contact you after that and help you get an idea.
However, if you go through any other authentic Modern Millionaire Review on the internet, you will see similar quotations on the price.
I have also seen the modern millionaire's YouTube and other ads stating that the program costs only $9.95 weekly, which adds up to around $49 over five weeks.
But that is far from the truth. The program they sell for $49 is only the trailer for the main content. The actual program costs around 5000-8000$.
Price varies according to the package you choose and the demands you make. This is why they don't quote a fixed price on their site.
The salesperson who contacts you will evaluate your position and quote costs accordingly.
Does Modern Millionaires Offer a Refund?
No, the Modern Millionaires program doesn't offer any refunds. They are pretty clear about that from the beginning and also state that on their welcoming website.
The creators have some sound logic why they don't offer any refunds.
When you buy the program for 5000-8000$, you will get all the video and audio course materials. Once you have watched or heard them, Modern Millionaires considers you received the training.
Now, if, for some reason, you decide that the content isn't working for you or the training hasn't served any purpose, it is none of the company's concern. You paid them for a digital asset, which they delivered and you consumed. So, there won't be any refund.
Who Is Modern Millionaires Best For?
If you take the course creators' words, the Modern Millionaire program is for those who want to break free from the 9-to-5 grind. I
t's for those who want to become their own boss and dream of making more than an average income.
Or, in other words, someone who wants to lead a more or less carefree vagabond lifestyle and still run a million-dollar business. Well, it's not hard to understand that this is flashy marketing language that holds less truth than it states.
There's no doubt that if someone wants to learn lead generation through Facebook and Google Ads, Modern Millionaires can be one of the best programs to get into.
The course material and the creators' reputations assure you that.
However, I think it will be extremely unwise for a beginner with an average income to spend 5000-8000$ dollars on this course. There is too much risk against the benefit the program's marketing campaign promises you.
From that aspect, the most suitable people for the program would be those who are already earning a decent salary from a stable job.
That way, even if you decide that the program is not for you after enrolling, the monetary loss would not devastate you.
Modern Millionaires Pros
Modern Millionaires might be a good program if you already make a decent salary and are looking to supplement that income. Here are some of the pros-
The course gives an excellent account of creating landing pages
You will learn valuable lessons in email marketing
Abdul and Chance don't leave anything out that can be taught regarding PPC ads.
They motivate you enough to start your own business
You can use the course to develop the much-needed discipline for building a business.
Modern Millionaires Cons
If you are a beginner with a few thousand dollars in debt, enrolling in such an expensive program would be foolish. Here are some of the cons-
Extremely expensive program
The creators tell you nothing about the reality of the lead generation business. For instance, the upfront costs, the time and hard work, and the unsureness of success.
Although the creators promised, many users rarely ever got a live interaction with Chance and Abdul.
The Facebook group is presumably dead.
Modern Millionaires Review – Conclusion
Is Modern Millionaire legit? Well, I can tell you that it's a hundred per cent legit. But does it do for you what the advertisements claim to? Well, certainly not. However, then there's the fact that those are only ads.
And you should always research and be realistic before jumping into anything.
So, my final suggestion in this Modern Millionaires review would be to enrol in the program for the right reasons. Know that you must work long and hard before seeing any actual return on the money you invested in the course.
I will also encourage you to consider taking other cheaper but equally helpful courses on lead generation or check out my #1 recommendation below.
Is There a Better Way To Make Money Online?
I know how hard it is to trust websites these days.
There are too many scams out there, especially in the make-money-online world.
I know, because I reviewed over 700+ sites so far!
Why did I review so many sites? Well, I wanted to find the best (and cost-effective) way for a beginner to start income online.
While searching for this information, I bumped into affiliate marketing.
Thanks to a decision to learn more, I went from waiting tables in restaurants to earning a full-time passive income online.
And today, I like helping people as you follow in my footsteps,
Keep reading…
How I Make Money With Affiliate Marketing
I earn online by creating simple affiliate websites that I use to connect people with products they are already looking for.
It requires no special skills or previous experience, which makes it the best way to start online.
The best thing about affiliate marketing is that it is passive in terms of results and income.
In other words, you could be earning an income from your affiliate website for years and years to come, even when you sleep.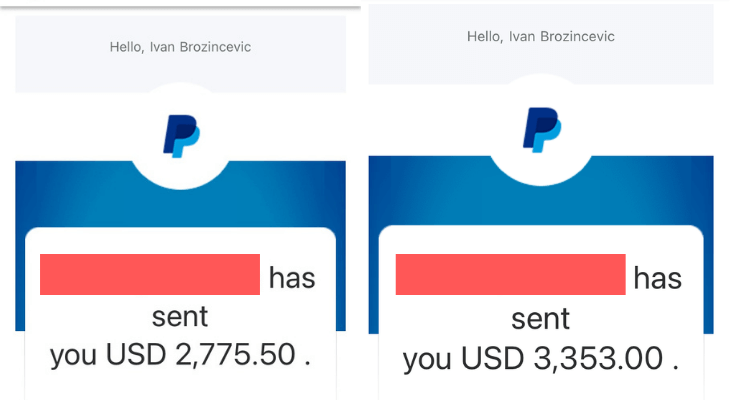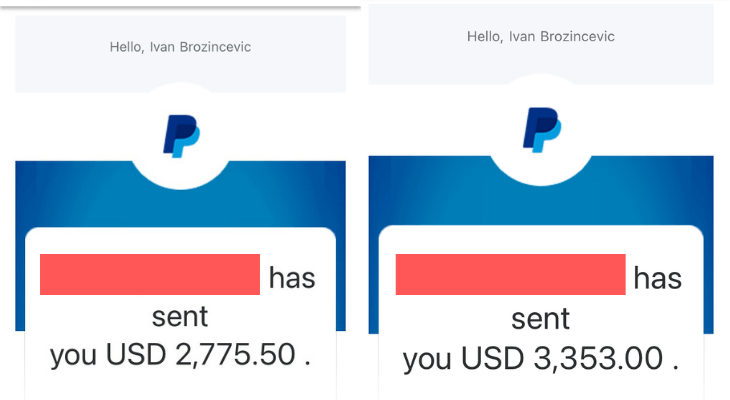 If you want to learn more about how you can start making money online with affiliate marketing, click the button below!
After evaluating over 700+ programs on the web, my conclusion is straightforward. This is the best way to start earning passive income online.
And if you're looking for the very same, I'll see you on the next page…
THE BEST WAY TO MAKE MONEY ONLINE IN 2023 >>
And don't forget to share this Modern Millionaires review with your friends and family!
All the best, Ivan @freeaffiliatemarketingbusiness.com