Welcome to my OMG Machines review.
The first time I heard about OMG, I noticed that rarely anyone mentions the price of this course.
I mean, $8k is not a pocket change, right?
And since the price tag is spicy as hell, I guess there must be something revolutionary about it.
So the main question is; is it worth that much?
The course was initially created in 2012, by Greg Morrison, and since then, it's been updated a few times.
This OMG Machines review is based on the latest infromation and findings, so stay tuned if you are looking for fresh (2020) content.
Let's go!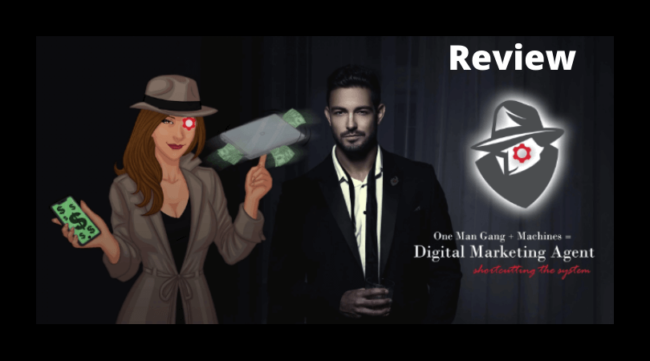 What is OMG Machines About?
OMG Machines, or in other words, One Man Gang Machine is a well-known online marketing training program.
It all started in 2012, and since then, the program has been evolving continuously.
The main focus of the content is on Search Engine Optimization (SEO).
The training includes methods and techniques for ranking your business high in search engines and thus, getting boatloads of free traffic.
I can vouch for SEO, and it's brilliance since I use this method to drive ever-growing free traffic to my site.
And if you are interested in the same, make sure to keep reading.
I've got something special for you by the end of this OMG Machines review.
Who is Greg Morrison?
Greg Morrison is the creator of OMG Machines and a well-established expert in the field of SEO.
Greg claims that his methods work, and have the potential to get any site to the top of Google, and other search engines.
Those are strong claims, indeed, but since they're coming from a guy who's been around for a long time, so it's believable.
Who Else Is Involved?
Michael Long and David Mills are also included in this program. Both guys are experienced marketers, and there's a lot to learn from them.
It looks like OMG Machines is losing the originality in the title since you'll meet a lot more people down the road.
Some of the coaches are:
Kotton Grammer
Liz Herrera
Joshua "Fletch" Fletcher
Stephen Floyd
Joe Marfoglio
Related: What is Affiliate Marketing – Affiliate Marketing For Beginners
How Does OMG Machines Work?
As I've said, the course is all about SEO, affiliate marketing, and getting free traffic to your internet business.
OMG Machines is also a large community of marketers. So it's more than a training program.
One thing that I don't like to see are flashy claims, overstated earnings, and other BS that rarely has anything to do with SEO.
The point is, SEO works, and it's one of the best things you can learn these days.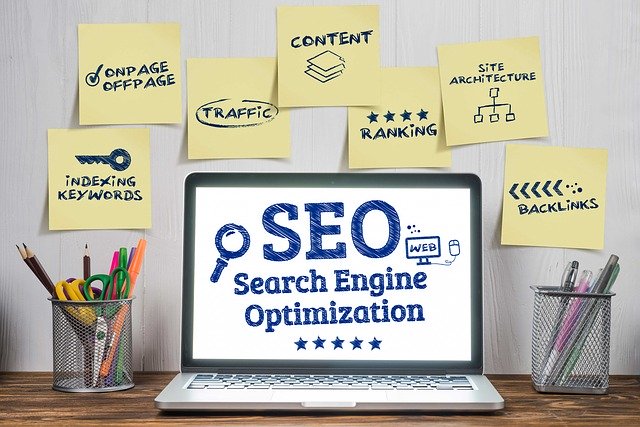 However, it pains my heart to see some people making it look like some magic system that turns ordinary people into millionaires overnight.
Don't get me wrong. You can become a millionaire. But boy (!), you'll have to bust your but to reach that level.
How do I know this?
Well, I'm busting my but for a few years now to master SEO. It works, and I'll let you know once I earn my first million. LOL.
So anyway, as I was saying, OMG Machines is focused on teaching you how to master online marketing in its best form.
If you are new to this, you can learn how to:
In addition to getting the basic knowledge about affiliate marketing, OMG Machines expands on showing how to rank high your products in Amazon search as well.
However, one thing you need to keep in mind is that they show how to use shady SEO techniques, also known as grey hat SEO.
Using these methods will put you into the danger of being penalized by Google.
Should You Be Worried?
Nowadays, Google is focused on eliminating generic and spin content from its search results and is getting better and better at finding sites that use shady techniques.
I'm not saying that this is the only method taught within OMG Machines, but it's worth of mentioning.
I personally would be worried about using these methods.
As you can see, I write my own content, which means that it's 100% original and unique.
That said, I got a feeling that OMG Machines is more about leveraging SEO for traffic rather than working together with search engines to benefit your readers.
And by this I mean, your main focus should be on helping people within your niche.
Making money is just a result of a job well done.
So if you manage to please search engines such as Google by providing high-quality and helpful content, you shouldn't be worried.
OMG Machines grey-hat methods work as well, but you'll carry a lump in your mouth and constantly be in danger of losing your entire business.
If you don't know, Google carries at least 5 updates per year.
This means that they are always working to please the user first!
This also means that you have to comply with these updates constantly.
But that was not the point of this OMG Machines review. I wanted to show you the price and discuss whether it is worth it or not.
So let's open that question now.
OMG Machines Price – Is It Worth It?
Greg is asking $7,999 one time or $699 per month during the next 12 months.
So the main question is, is OMG Machines course worth that much?
To help you answer this question by yourself, let me ask you this.
How much money would you pay for a course that could show you how to get free web traffic to your websites if you know that free traffic is unlimited and has unlimited earning potential?
Having the knowledge that could lead you to the, not only top of Google, but to the top of the game is priceless.
Your return of investment could overshadow the price of the course if you take SEO seriously.
I'm an advocate of SEO over any other traffic method so I would pay any amount to learn this.
That said, I think OMG Machines is worth it. It is expensive, but hey, knowledge has no fixed price tag.
You'll get access to an army of SEO experts and people who are in this business for ages.
Related: How to Start With the Affiliate Marketing Business
Who is OMG Machines for?
This coaching program is for anyone interested in learning affiliate marketing.
OMG Machines originally started as an SEO course, but since it's inception, Greg decided to spread it to a larger population of clients.
It is for:
anyone interested in learning Search Engine Optimization.
those who are interested in learning how to become Amazon affiliate or run a Shopify store.
affiliate marketers who need help with ranking their sites high in search engines
those that have $8k to get this course
OMG Machines PROS
The fact that OMG MAchines is focused on SEO is the one and the only thing that I have to put in this section.
See, SEO is, in my opinion, the best way to get traffic to your site or online business. And when combined with affiliate marketing, Amazon, Shopify, or even with your own products, SEO provides unlimited earning possibilities.
Also, the course is founded by experts and brings a lot of value on the table.
Greg, Morrison, Michael Long, and David Mills, are experts in the field and I believe they have a lot to share.
Pros:
Teaches SEO (Search Engine Optimization)
Suitable for beginners and advanced marketers
Owners are legitimate 'gurus'
OMG Machines CONS
Although I like to praise SEO and it's possibilities, I feel obliged to say that you shouldn't expect riches overnight. This would be the wrong way of thinking about SEO.
That said, you should take their claims with a grain of salt. As I said in this review, OMG Machines is a good training course, but it promises a bit too much.
Most newbies fail with SEO because they don't understand the complexity of the system. It's cool because it's free. But that also means a lot of work to earn it.
Another thing that I didn't like was the price of OMG Machines. $7,999 is a lot of money!
Cons:
Teaches grey hat SEO techniques
Expensive for newbies
No refund
Related: 100% Unbiased My Lead System Pro Review
Final Opinion & Alternative
Thanks for reading my OMG Machines review.
The whole point of this course is to teach how to cooperate with search engines to get traffic to your website.
The main point of SEO is to help people in your niche with your knowledge and experience.
If you manage to get these two worlds together, the result is an incredible return of investment.
You can combine SEO with affiliate marketing, your own products, or any other way of earning an income from the internet, which makes it the best way to do so.
In my opinion, OMG Machines is a good source of knowledge about SEO.
A bit overpriced for my taste, but there are no reasons to say that it won't work if you put a lot of work into it.
See, SEO is not some magic stick. Instead, it's a process, so take it as it is.
Before I let you go, let me tell you how to generate a long-term passive income from home based on SEO.
This course is a fantastic (much cheaper) alternative to OMG Machines!
The program that I recommend has everything you need to start an income online and nothing with getting rich by tomorrow.
Most importantly, this is a PROVEN system that's helped thousands of marketers all over the world to generate income online using SEO techniques, including me. ?
Make sure to check it out!
CLICK HERE TO DISCOVER THE BEST WAY TO EARN AN INCOME ONLINE >>
If you need any help or you have a question, feel free to contact me.
All the best, Ivan. Founder, and CEO @freeaffiliatemarketingbusiness.com