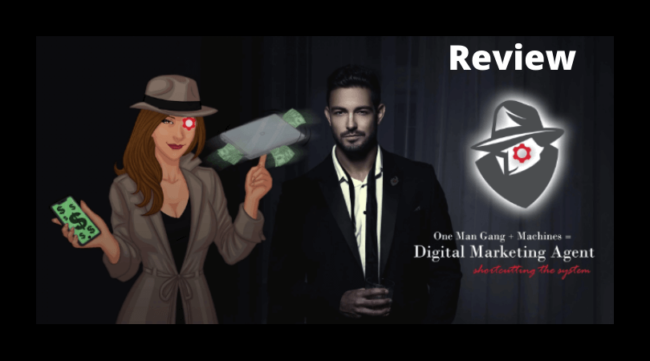 Welcome to my OMG Machines review.
OMG Machines claims to teach you how to earn money online by leveraging the power of lead generation and affiliate marketing.
If you are curious to know:
Is OMG Machines a scam
The real cost to start
What you get inside
Are students successful
And more!
You've landed on the right website!
I've dedicated a few days to analyzing this program, taking notes, and thoroughly going over the content so that I can provide you with the most helpful OMG Machines review.
| | |
| --- | --- |
| | Lead generation and affiliate marketing training. |
| | $7,999 once or 12 x $699. |
| | Teaches SEO (Search Engine Optimization). Comprehensive training. Suitable for beginners and advanced marketers. Owners are legitimate 'gurus'. Some users are getting results. |
| | Shady marketing tactics and user testimonials. Teaches grey hat SEO techniques. Overpriced compared to competition. No refunds or free trials. It's unclear if the course is still being updated. |
| | OMG Machines is a legit program but not recommended due to a high price tag, lack of refund policy, and simply because it seems outdated. |
| | |
| | |
I Want To Know…
About the Reviewer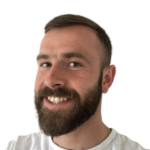 Hey, I'm Ivan Brozincevic!
Since 2018, I've been making a full-time income online, which allowed me to quit my old job (about me).
In the beginning, I struggled to identify legit courses and avoid ones that were just out for my money.
That's why I created this website – my main goal is to help you steer clear of pitfalls and discover the top online business courses.
Every week, I invest hours in reviewing online courses and writing reviews based on my fact-driven review guidelines to assist you in making an informed choice.
Related: Check out my FREE training program for making money online.
Is OMG Machines A Scam?
No, OMG Machines is not a scam or a get-rich-quick scheme. There are no signs that indicate otherwise.
The owner of the program is a legitimate entrepreneur who has been teaching SEO and affiliate marketing for a few years.
While you can make money with this program, it is important to note that making money with affiliate marketing is not as easy as OMG Machines portrays it to be.
The key to successful affiliate marketing is driving traffic, which requires proficiency in the following areas:
Writing ads that sell
Running ads on Google
Running ads on Facebook
Writing website blogs
Ranking websites
Converting users that land on your site
Email marketing
And a whole lot more.
OMG Machines has proven legitimacy, as it has been active since 2014 and continues to provide valuable content. The course has been recently updated in 2021, ensuring it follows the latest techniques and methods.
To clarify, if OMG Machines were a scam, it would have vanished from the market by now.
One of the highlights of OMG Machines is its focus on creating passive income through affiliate marketing, which in my opinion, is the best way to make money online!
However, I must mention a minor drawback of the course. OMG Machines teaches grey hat SEO methods, which are not favoured by Google and other search engines.
Nonetheless, it is worth noting that the course remains active in 2023, indicating its effectiveness for many individuals.
Rest assured, there is no need to worry about being scammed if you choose to engage with OMG Machines. But I advise reading the rest of my review because it's not my top-rated course.
What is OMG Machines About?
OMG Machines, also known as One Man Gang Machine, is an online marketing training program founded by Greg Morrison.
It originated in 2012 and has been consistently evolving ever since.
According to Greg, OMG Machines is not only a digital marketing community, but also a training program that can assist you in launching your own venture within 90 days.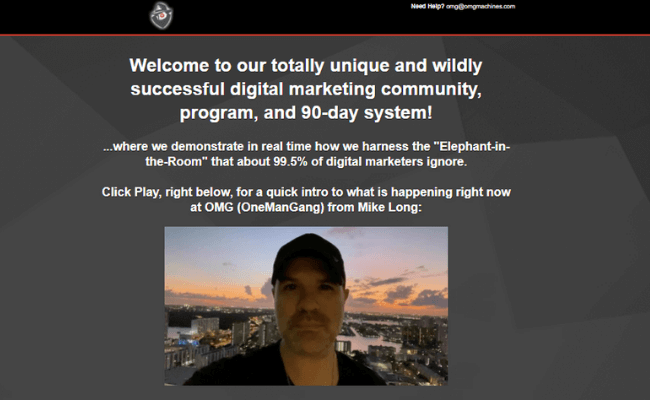 He mentioned an "elephant in the room" that 99.5% of marketers ignore. So, what is this "elephant in the room"?
The main focus of the content is on Search Engine Optimization (SEO). The training includes methods and techniques for ranking your business high in search engines and getting boatloads of free traffic.
I can vouch for SEO and its brilliance since I use this method to drive ever-growing free traffic to my site. And if you are interested in the same, make sure to keep reading. I've got something special for you by the end of this OMG Machines review.
The reason why Greg Morrison says that SEO is the "elephant in the room" is that it is truly overlooked by most marketers out there.
Usually, it takes a lot of time and effort to get results, which is the reason why most people avoid it.
As soon as you go into the program, your impression might be the "Get Rich Quick" system where Mike Long shows lots of testimonials and screenshots of PayPal transactions.
He goes on how he and Greg Morrison earned cash quickly online. You'll mainly see figures such as $100K monthly or even $300K monthly within just 6 weeks to a year.
Mike also features his Lamborghini and plentiful lifestyle. There's almost no info on the program itself and instead, the normal hype that you primarily see online with many applications.
Keep in mind also that OMG has been updated in the meantime.
What Is OMG Machines In 2023?
In 2019, I initially evaluated OMG Machines and discovered that it was still available in 2023, with some changes in how they engage with visitors.
Instead of showcasing extravagant earnings, they now invite you to an "Elephant in the Room" web seminar to provide an overview of the system.
At the end of the webinar, you'll receive an invitation to join their $8K program.
Currently, OMG Machines is selling via the Lurn platform which is owned by Anik Sigal and it is unavailable due to overwhelming demand from new students.
This could be a deliberate marketing strategy or a result of high workload.
The core concept and pricing remain unchanged, but it seems that everything is now happening behind closed doors.
Once you join the program, you'll be introduced to the "Get Rich Quick" system, where Mike Long demonstrates successful testimonies and transactions that illustrate how he and Greg Morrison generated substantial income online.
The figures mentioned include monthly earnings of $100K or even $300K within a relatively short period. Mike also showcases his Lamborghini and a luxurious lifestyle.
Unfortunately, there is limited information about the program itself, with mostly generic online buzz similar to many other applications.
For an unbiased OMG Machines review, please continue reading.
Who Created OMG Machines?
Greg Morrison, the creator of OMG Machines, is a highly respected SEO expert.
He claims that his methods are effective and can bring any website to the top of Google and other search engines.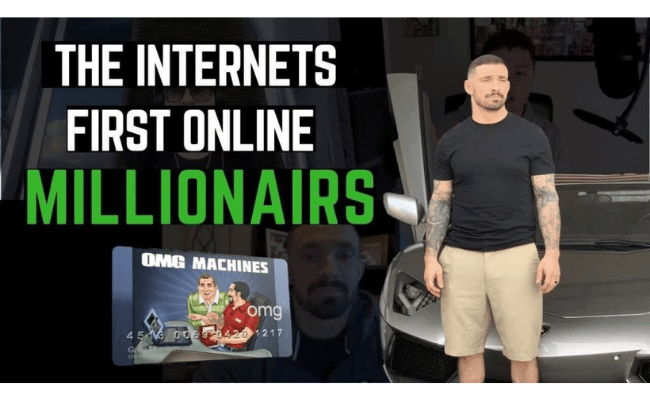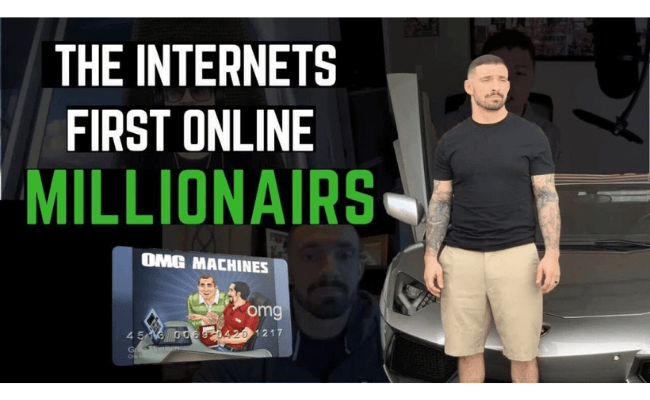 While those claims are indeed bold, they carry weight as they come from an experienced individual, making them believable.
Who Else Is Involved?
Michael Long and David Mills, both experienced marketers, are included in this program.
There is a lot to learn from these guys. However, as you progress, you'll meet many more people, so OMG Machines may lose its originality in the title.
Some of the coaches are:
Kotton Grammer
Liz Herrera
Joshua "Fletch" Fletcher
Stephen Floyd
Joe Marfoglio
How Do OMG Machines Work?
The course is centred around SEO, affiliate marketing, and driving free traffic to your online business.
It operates by creating a blog or website and achieving a high Google ranking, with Mike Long teaching SEO strategies.
Throughout the course, you will also learn about pay-per-click and email marketing.
In essence, OMG Machines follows an affiliate marketing approach, allowing you to select specific niches and promote products on your website, directing customers to Amazon.
You can also market affiliate programs or create a blog to support local businesses. Moreover, OMG Machines is a vibrant community of marketers, providing more than just training.
It's important to note that flashy claims, exaggerated earnings, and other irrelevant information are rarely associated with SEO.
The key takeaway is that SEO is a highly effective skill to learn in today's digital landscape.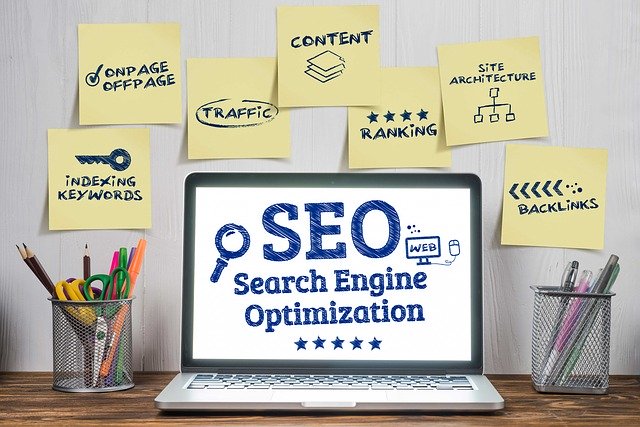 However, it breaks my heart to see some people portraying it as a magical system that transforms ordinary individuals into overnight millionaires.
Don't get me wrong. It is possible to become a millionaire, but let me tell you, it requires immense effort and dedication to reach that level.
Now, you might be wondering how I know all this. Well, I've been tirelessly working for years to master SEO. It's effective, and I'll definitely keep you posted once I achieve my first million. LOL.
So anyway, getting back on track, OMG Machines focuses on teaching you how to excel in online marketing in its finest form.
If you're new to this, you can learn how to:
choose a niche
find keywords
set up a WordPress site
OMG Machines not only provides the fundamental knowledge of affiliate marketing but also offers insights into enhancing your product's visibility in Amazon search results.
However, it is crucial to keep in mind that they demonstrate the utilization of questionable SEO techniques, commonly referred to as grey hat SEO.
It is important to note that implementing these methods puts you at risk of Google penalties.
Do OMG Machines Deliver?
Nowadays, Google is focused on eliminating generic and spin content from its search results and is continually improving its ability to identify sites that employ shady techniques.
I am not suggesting that OMG Machines exclusively teaches these methods, but it is worth mentioning. Personally, I am concerned about using such techniques.
As you can see, I write my own content, ensuring that it is 100% original and unique.
That being said, I get the impression that OMG Machines prioritizes leveraging SEO for traffic rather than collaborating with search engines to benefit the readers.
In my opinion, the main focus should be on assisting people within your specific niche.
Making money should be a byproduct of delivering excellent work. By providing high-quality and helpful content that pleases search engines like Google, there should be no cause for concern.
While OMG Machines' grey-hat methods may yield results, there is a risk involved, as you constantly run the danger of losing your entire business.
It is important to note that Google releases at least five updates per year, which underscores their commitment to prioritizing user satisfaction. This also means that you must constantly comply with these updates.
However, the purpose of this OMG Machines review was not solely to discuss compliance with Google's updates. I wanted to address the price and whether it is a worthwhile investment. So let's delve into that question now.
How Much Does OMG Machines Cost?
The price for OMG Machines is $7,999 or 12 instalments of $699, which totals $8,388.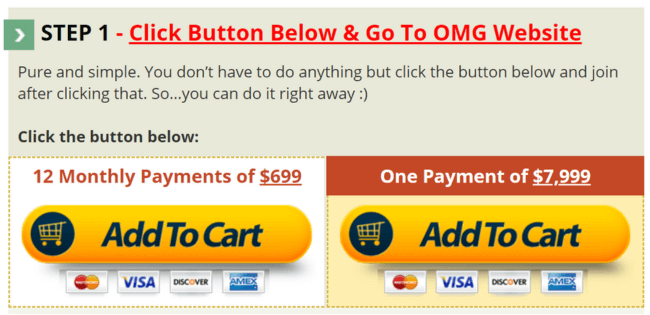 OMG Machines offers exceptional quality education, secret solutions, and unique benefits that are not available elsewhere.
They rely on profit declarations and substantial claims of 5-6 figures monthly to entice individuals to invest $7,999 in their web marketing program.
Do OMG Machines Offer a Refund?
It's important to note that there are no complimentary trials with OMG Machines.
This means that if you purchase the system and realize within a day or two that you are not satisfied with its approach, you will not be able to get your money back.
This could potentially leave you feeling devastated for wasting $7,999.
If you are new to online marketing, it's understandable how you can be influenced by the hype OMG Machines creates and have high hopes for a promising future.
However, before committing to OMG Machines, it is advisable to take a few days to carefully consider the decision.
Keep in mind that if you end up not liking it, there will be no option for a refund, and you will lose the entire $7,999 investment.
Additionally, they filter members' responses by blocking dissatisfied individuals from accessing their Facebook pages. Consequently, the pages are filled with positive information.
This is also a result of the numerous free webinars that solely focus on highlighting members who are satisfied with OMG Machines.
So, the main question remains: is the OMG Machines course worth the risk? Let's explore what you'll receive in the next section of my review before discussing its value.
What Do You Get With OMG Machines?
OMG Machines utilizes three major concepts to become what they refer to as DMG or Digital Marketing Agent.
Here are some of the top features:
Build an affiliate site in virtually any desired niche
Become an SEO professional and assist local companies in building their business
Utilize dropshipping, e-commerce, and email marketing
Training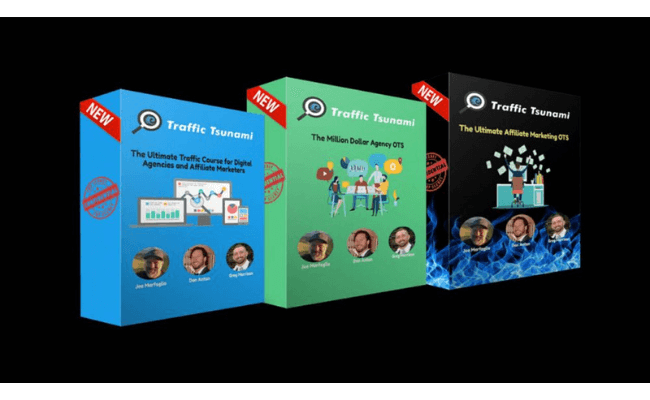 This is what you'll receive as part of the OMG Machines training:
Office hours mentoring through live webinars
Six-figure monthly coaching
Amazon's advantage and e-commerce training
Support through the OMG Facebook group
Training videos on SEO to get a high ranking on Google
Q&A time with Greg Morrison
Money-making sites and templates
Software for search engine domination
Monetization knowledge and guidance
Access to networking and community support
Coaches
These are the coaches who conduct the training:
Greg Morrison
Mike Long
Fletch
Stephen Floyd
David Mills
Jake Tanner
Liz Herrera
Joe Marfoglio
In this system, there are numerous coaches available. Furthermore, they host weekly webinars.
Now, let's address one of the most critical questions in this OMG Machines review: Is it worth it?
Is OMG Machines Worth It?
Imagine being able to get unlimited free web traffic to your websites.
How much would you be willing to pay for a course that can teach you how to achieve this? Not only can free traffic bring unlimited earning potential, but it can also catapult you to the top of Google's search results.
Investing in SEO can yield returns that far surpass the cost of the course. As a strong advocate for SEO, I believe any amount is worthwhile to acquire this knowledge.
That being said, OMG Machines is a valuable resource, despite its high price tag. With OMG Machines, you'll gain access to a wealth of SEO experts and industry veterans.
Can You Make Money With OMG Machines?
Yes, it is possible to make money eventually with OMG Machines and affiliate marketing. However, there is also a risk of losing money, especially when the initial investment is around $8,000.
Affiliate marketing can be challenging, and many people struggle with it. But don't misunderstand me…
You can definitely earn money through affiliate marketing. If you are willing to put in the hard work, why not aim for substantial earnings?
Are OMG Students Getting Results?
There is no shortage of student testimonials on OMG Machines sales page, which is a great sign that the program actually delivers results.
Here are some examples: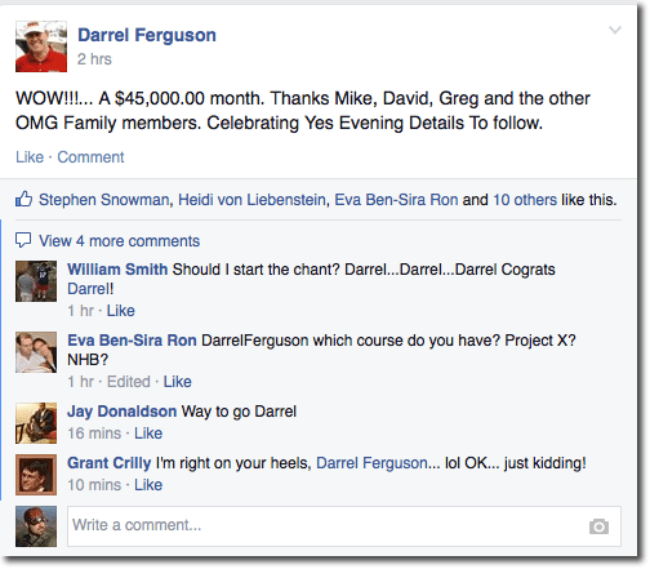 Additionally, there is an array of video testimonials from OMG students as well:

Is OMG Machines Legit?
Yes, OMG Machines is legitimate. However, when it comes to building a business, you have plenty of options. Even if you're determined to become an affiliate marketer, there are much better choices available than OMG Machines.
It's important to note that I don't receive any commission for promoting the programs I review. Personally, I believe that affiliate marketing is a great business model.
However, you may end up leaving a significant amount of money on the table.
Who is OMG Machines for?
This coaching program is designed for anyone interested in learning affiliate marketing. Originally starting as an SEO course, OMG Machines has expanded its reach to accommodate a larger client base.
It is for:
Individuals interested in learning Search Engine Optimization.
Those looking to become Amazon affiliates or run Shopify stores.
Affiliate marketers seeking assistance with improving search engine rankings.
Those who can invest $8k in this course.
Do I Recommend OMG Machines?
I'm a big fan of SEO, and because OMG Machines teaches these techniques, I like the idea.
However, if you're a beginner on a tight budget, it would be best to avoid overpriced courses like this one. There are much better alternatives where you can learn SEO the right way for less money.
Additionally, I came across an older review of OMG Machines where a user claims they are not trustworthy.
I highly recommend watching it before making any further decisions.
OMG Machines Review – Conclusion
By now, you're aware that OMG Machines is a legitimate course that teaches affiliate marketing for online income.
The course focuses on cooperating with search engines to drive traffic to your website. The primary goal of SEO is to assist people in your niche using your knowledge and experience.
When these two worlds align, the return on investment can be incredible.
SEO can be combined with affiliate marketing, your own products, or any other online income-generating method, making it the most effective approach.
In my opinion, OMG Machines provides valuable insights into SEO, although it may be slightly overpriced. However, dedication and hard work are key to achieving success.
It's important to note that SEO is not a magic shortcut but a gradual process. Now that you've read my OMG Machines review, if you have any questions, feel free to leave them in the comment section below.
| | |
| --- | --- |
| | Lead generation and affiliate marketing training. |
| | $7,999 once or 12 x $699. |
| | Teaches SEO (Search Engine Optimization). Comprehensive training. Suitable for beginners and advanced marketers. Owners are legitimate 'gurus'. Some users are getting results. |
| | Shady marketing tactics and user testimonials. Teaches grey hat SEO techniques. Overpriced compared to competition. No refunds or free trials. It's unclear if the course is still being updated. |
| | OMG Machines is a legit program but not recommended due to a high price tag, lack of refund policy, and simply because it seems outdated. |
| | |
| | |
The Best Way To Make Money Online
I earn online by creating simple affiliate websites that I use to connect people with products they are already looking for.
It's called affiliate marketing and it is the best way to make money online (at least in my humble opinion).
If you want to learn more about how you can start making money online with affiliate marketing, I would strongly suggest you sign up for the free training on the next page.
And don't forget to share this OMG Machines review with your friends and family!
All the best, Ivan @freeaffiliatemarketingbusiness.com