Perpetual Income 365 Review – Don't Buy Before Reading This!
According to Shawn Josiah, the owner of the PI365, you could be earning 4, 5, 6, or even 7 figures per month leveraging some secret Netflix algorithm loophole.
I mean, what!?
Not only that, but this system is almost 100% done-for-you, beginner-friendly, and will turn your life around.
Great stuff, so exciting, right?
But the truth is, guys, Perpetual Income 365 is nowhere close to what Shawn said.
I've purchased this program and broke it down into pieces to find that secret Netflix loophole that is supposed to make us millionaires.
Guess what?
Yup, you've guessed it right. I haven't found anything about that matter. All I've got was a simple system for promoting the same junk to other people.
Does this make Perpetual Income 365 a scam?
Well, let me show you what you could expect from this offer if you ever go for it. Keep reading for more details.
By the way, congratulations on researching yourself. Quick research saves you time and money. 👍
It also shows that you are serious about finding a legitimate way to make money online.
So without any further ado, let dive into this Perpetual Income 365 review.
Product Name: Perpetual Income 365
Product Type: Email Marketing System
Price: $9 First Month then $50 monthly + Upsells
Owner: Shawn Josiah
Rating: 1/5
Quick Summary: Perpetual Income 365 is not about leveraging some secret Netflix algorithm loophole, and it certainly won't make you tons of cash. In reality, there isn't a secret system at all! And in my opinion, this offer could become just another ClickBank scam in a row. The truth is, PI365 is a sort of a DFY email marketing system designed to promote the same system to other people. A pyramid scam? Maybe. In any case, it could cost you a lot to find out. Not recommended!
What is Perpetual Income 365?
I don't know about you, but I had a hard time watching that promo video. I did, however, watched a few minutes of it before I got sick in my stomach LOL.
Shawn's story about receiving a mysterious email for Mr.X, and then following his advice to join his group of secret scientist was ridiculous right from the start.
Apparently, they've discovered some secret loophole in Netflix's algorithm that makes them tons of cash.
They decided to name it Perpetual Income 365.
But unfortunately, that's the only thing from the video that you can learn about Perpetual Income 365. And to me, the lack of details about the real product is just the FIRST OF MANY SCAM SIGNS.
The truth is, just like many times before, ClickBank is home of another low-quality and seriously scammy product.
By the way, make sure to avoid these offers.
As I've said, I've purchased PI 365, and with the rest of this review, I want to show you what it is really about!
So please, forget about the story about making tons of cash overnight using some secret algorithm.
That said, let me take you through the purchase cycle first and then I'll show you what's inside and how it works in real life.
Perpetual Income 365 Funnel Revealed
It took me about 2 minutes to stop the video and realize that this is just another deceptive marketing campaign for who knows what.
But at least it has made me curious about the system. Naturally, I wanted to learn more.
So, I've decided to shell out $9 from my pocket and purchase the offer.
After all, I wanted to get my hands on that secret algorithm and make millions with my eyes closed.
The same as you, right?
Now, before they gave me access to the system, I was offered to purchase a few additional upgrades, which by the way, were not mentioned anywhere on the Perpetual Income 365 sales page.
This was another SCAM SIGN.
Upsells Away!
The 5-Clicks Profit Activator – $197
Email ATM Machine – $297
Perpetual Asset Multiplier – $127
Each of these upsells were chaperoned by another cheesy sales pitch where they've promised me more 100's and 1000's in my bank account with little to no effort on my part.
But, I refused them because they were not mentioned earlier and I joined because I was curious only about that Netflix loophole.
By the way, the Perpetual Income 365 is selling via ClickBank for $9 for the first month.
After that, it's going to cost you $50 per month to keep access.
And another thing about the price. Even if you don't take any of those upsells, you'll still have to spend more money to make this system work.
I'll explain those costs as well as the system itself in the following sections.
Let me show you the member's area first.
Inside of Perpetual Income 365 Dashboard
At first glance, I was pretty much confused with the Perpetual Income 365 dashboard.
First of all, I was looking for that secret Netflix algorithm. But as I was suspected, there were no signs of it inside of the dashboard.
In fact, as you've probably noticed so far, the story is fake. There's no loopholes for making tons of cash overnight.
Shawn is just using Netflix's MCCA business model to make his system sound professional. That's all.
By the way, PI365 has got nothing to do with Netflix or any other tech-giant out there. The real deal is something totally different from what you've been told during the sales pitch.
What do you think? Is it fair from Shawn to pull your nose like that?
I don't think so.
Secondly, once I've convinced myself that the story is fake, I wanted to know what is really going on. It took me a while to get my way around the dashboard, but I found it!
Before I explain the system, let me say this as well.
PI365 has one of the worst dashboards I've ever seen. I reviewed 100's of programs so far. But this one was the most difficult to crack.
Perpetual Income 365 System Explained!
After a few hours of research, I've got a sense of what it really is about and most importantly, how it works.
The idea of Perpetual Income 365 is based on email marketing and promoting the very same program to other people.
You'll get a set of preloaded landing pages that are designed for marketing this program.
At first glance, it looked like a pyramid scheme to me. But it doesn't mean it is. You can change your links and promote any other CB product if you wish.
In that case, you'll have to create your own landing pages and write your own email sequence. However, there's no training here to teach you that so good luck with it.
Anyway, here are a few steps you need to take to set up the system.
Sign up to Clickbank (affiliate product market)
Purchase GetResponse (autoresponder for sending emails)
Add pre-made email sequence to your autoresponder
Create an email capture landing page
Sign up to UDIMI (Solo ad traffic)
Purchase traffic from UDIMI & send it to your landing page
Pray it'll work!
Once you've got this setup, you should be ready to earn some income with this system.
However, the first problem with PI 365 is the offer itself.
You'll be promoting the same misleading and deceptive systems to others. Do you want to trick people with fake stories into believing that they'll make tons of cash using secret loopholes?
The second problem is the traffic.
In a nutshell, you'll be buying traffic from UDIMI. In my opinion, this is not the best way to get people in front of your offer. You could end up paying 100's and even 1000's for unreliable traffic.
To give you a full-scale picture of potential cost, take a look at UDIMI's price and packages below.
500 clicks – $345
1000 clicks – $675
2000 clicks – $1290
3500 clicks – $2188
5000 clicks – $3000
10000 clicks – $5750
Imagine that you spend $675 on traffic and earn only $500 in sales. This is not a good scenario, yet it's more than possible.
Speaking of which, let me show you what can you expect from this system in terms of income.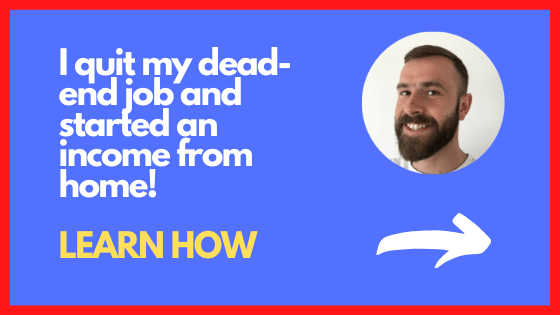 Will Perpetual Income 365 Earn You an Income?
I'm not going to say that this system won't work.
The truth is, email marketing is an effective way to create an income online. I use the model too.
However, when I compare those promises from the sales page to the system inside, it's hard to make any projections.
There's a big difference between fiction (sales pitch) and reality.
That said, let me be real with you. To pull this off, you need a lot of cash on the side.
First of all, you need to pay $50 for the Perpetual Income 365 membership. Then, you need to invest in an autoresponder (GetResponse).
Lastly, you need cash for Solo Ads.
But Solo ads are not a top way to drive traffic to your online business. Basically, you will spam other people with shady emails that lead to your landing page.
In my opinion, free traffic methods such as SEO are a much better and more ethical way to go.
In any case, at the end of the day, if everything goes well, there are no reasons to say that you cannot earn an income with this system.
But you need to ask yourself these questions again.
Do you want to spam other people with misleading offers and lie to them about some secret Netflix algorithm to make sales?
And, if you don't have problems with being a spammer, do you have enough money to pull this off?
What I Like About Perpetual Income 365
The story about the secret Netflix loophole and other BS from the sales page were enough for me to skip this offer.
However, I wanted to show you what's really behind the sales pitch and in the meantime, I found a few good things about PI365.
It Could Work If You Have a Budget For Ads
The system inside is real. In other words, it could work. Even if you don't want to promote the same offer to other people, you can switch the links inside and send them to something more ethical.
But to do so, you need to create your own landing pages and email swipes.
And remember, you need a lot of cash on the side for Solo ads. The success of this system depends on your ability to purchase traffic.
Without traffic, you're just wasting your time and money on Perpetual Income 365.
Support and Facebook Group
I was surprised to see that PI 365 can offer assistance. If you ever join this program, you'll get access to a private Facebook group, which at the time of writing this review counts 372 members.
Also, if you ever have problems with the system or your subscription, you can contact the customer support and ask for help anytime.
This is a big plus in my book.
ClickBank Money-Back Guarantee
Perpetual Income 365 is selling via ClickBank marketplace, which means that your purchase is covered with 60-days 100% no questions asked money-back guarantee.
So if you feel like this is not for you, and you have purchased the program by mistake, just send your request to ClickBank, and they'll send your money back.
==>Click HERE for My #1 Recommendation<==
Perpetual Income 365 Scam Signs!
As I've said at the top of this review, PI 365 looked like a scam for the get-go and here's why.
Deceptive Marketing Tactics
After seeing and reviewing tons of digital products for making money online, I have to say that this particular sales pitch is one of the most deceptive sales pages I've ever seen.
Shawn, who is, by the way, a real person, told you that you're going to make tons of cash using some secret Netflix algorithm loophole, a software and whatnot.
But once you get inside, you won't find it anywhere! In other words, it was all a lie.
Ask yourself now. Why would someone create a fake story to sell a product?
If the product is really good and could really help you and others to make money online, there would be no need to create fake stories, right?
Expensive & Hidden Upsells
Another scam sign that pops up as soon as you fall onto the story about secret loophole is immediate and unexpected upsells.
Some people will say that this is not a scam sign, but to me, it is.
You're lead to think that you'll get some cool system for only $9. But the real intention of the sales page and a low price is to get you inside of a turbo-expensive sales funnel.
Even worse, with each new upsell, you are fed with a boatload of misleading claims and lies over and over again.
How to justify that?
Additional Costs Will Keep Popping
As I've said, you're lead to believe that Perpetual Income 365 is going to cost you only $9.
However, once you purchase the system, you are going to discover that on top of that, you've purchased a monthly subscription.
By the way, this information is written in tiny letters which are extremely hard to notice.
And that's not all.
If you want to activate the system, you'll have to purchase autoresponder (about $20 per month) and pay for traffic (at least $345).
This also is not mentioned before you join. Why is that?
Well, if Shawn were honest about the costs and everything, he would have much fewer customers. So he's decided to tell you a story about Netflix instead.
Is it a Pyramid Scheme?
I'm not saying that Perpetual Income 365 is a pyramid scheme, but it sure does look like one.
The system is designed to recruit other people into the scheme without offering any products, which is by definition, a pyramid scheme.
Is Perpetual Income 365 a Scam or What?
Perpetual Income 365 is not a scam.
Based on my research and testing, it's a legitimate system for making money with email marketing. The program includes elementary video training and instructions for setting up the system, as well as preloaded landing pages, and email swipes.
Shawn is showing how to set up a ClickBank account, how to purchase GetResponse and integrate both in the system. Then, he shows how to promote the system using solo ads traffic from UDIMI.
Also, you're covered with ClickBank 100% money-back guarantee, which means that you're safe from a scam.
Do I Recommend Perpetual Income 365?
One of my goals with this site is to help you find real ways of making money online. This means that I recommend only programs that are designed to help you create a long-term online business.
This one is not falling into the category of recommended programs.
The main reason why I do not recommend PI 365 is in the system itself.
If Shawn decides to close the program, or something happens to his system, you'll lose your income too since everything relies upon it.
Imagine working on this system for months and all of a sudden, everything is gone. Not a pretty picture.
The real way to create a passive income online is to build your own assets (websites), to learn how to generate unlimited free traffic (long-term strategy), and to promote products you want to promote (no pyramid selling).
So if you are interested in creating something real, feel free to scroll some more.
How to Create a Real Passive Income Online?
Thanks for reading my Perpetual Income 365 review. I hope this post was helpful.
If you have any questions about this program or maybe you can offer an experience, feel free to leave them in the comment box below.
Before I let you go, let me tell you how to create a real online business and show you how to generate a long-term passive income from home.
The program that I recommend has everything you need to start an online income with zero costs and nothing with getting rich by tomorrow.
Most importantly, this is a PROVEN system that's helped thousands of marketers all over the world to generate income online, including me. 🙂
Make sure to check it out!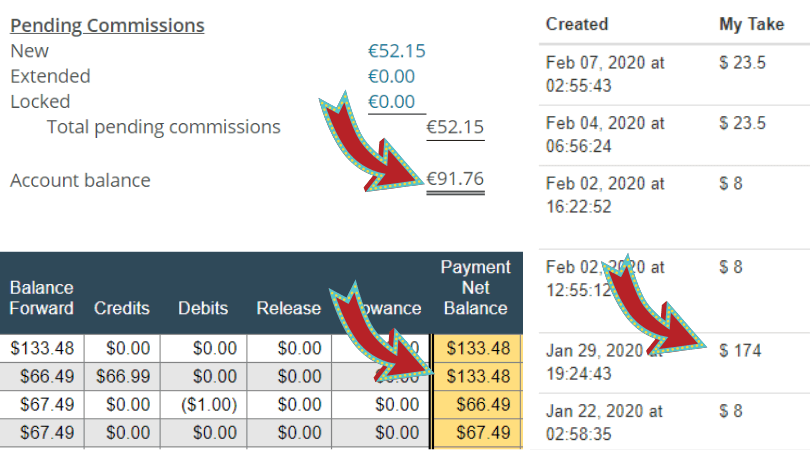 ==>Click HERE for My #1 Recommendation<==
If you need any help or you have a question, feel free to contact me.
All the best, Ivan. Founder, and CEO @freeaffiliatemarketingbusiness.com