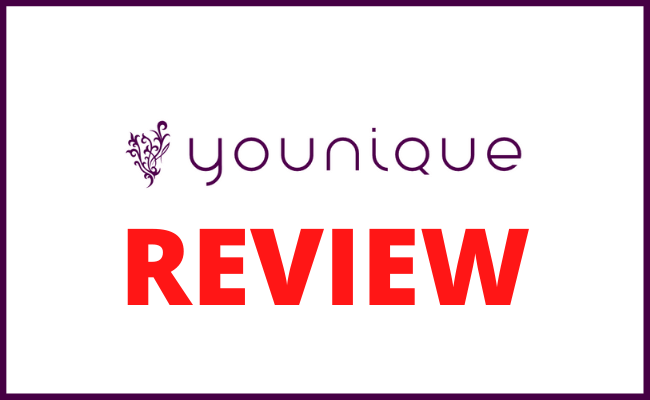 Welcome to my Younique review!
Younique is an American MLM company that specializes in beauty products and helps to make money by selling the same.
If you are eager to learn:
Is it a scam or a legit
How good are their products
The real cost to start
Is Younique a pyramid scheme
Whether representatives are successful
And much more!
You've landed on the best page!
I've dedicated a few days to analyzing this MLM, taking notes, uncovering hidden information, and thoroughly going over the insider details so that I can provide you with a helpful Younique review.
| | |
| --- | --- |
| | Beauty products MLM company. |
| | $35 for the starter kit, plus $125 every 3 months. |
| | Good quality products. Well-established company. Inexpensive starter kit. An E-commerce website is included in a starter kit. |
| | Low earning potential. It's expensive in the long run. Focuses on recruiting. The company is losing popularity. Pyramid scheme in disguise. Lots of complaints from MLM participants. |
| | Younique is a risky MLM best for those on the top of the "pyramid." |
| | |
| | |
About the Reviewer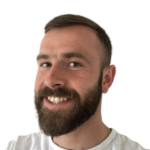 Hey, I'm Ivan Brozincevic!
Since 2018, I've been making a full-time income online, which allowed me to quit my old job (about me).
In the beginning, I struggled to identify legit courses and avoid ones that were just out for my money.
That's why I created this website – my main goal is to help you steer clear of pitfalls and discover the top online business courses.
Every week, I invest hours in reviewing online courses and writing reviews based on my fact-driven review guidelines to assist you in making an informed choice.
Related: Check out my FREE training program for making money online.
Is Younique a Scam or Legit MLM?
Younique is not a scam, but the company faces several issues with its business model that raise doubts about its legitimacy.
While Younique "representatives" may earn money from promoting the company's expensive products, they heavily rely on recruiting others to generate substantial income.
However, there are numerous alternatives for building a company, even if you are determined to pursue multi-level marketing. Younique MLM is not among the best options available.
Please note that my evaluations are not influenced by any financial gain. While I acknowledge that MLM can be a legitimate opportunity, it often leads to significant financial risks.
Moreover, more than 95% of participants end up facing losses and debt after joining an MLM.
For this reason, I do not recommend getting involved with Younique MLM.
Technically, Younique is not a scam. However, I advise exploring better ways to earn money by selling other people's products.
What Is Younique?
Younique is a Multi-Level-Marketing business that was founded in 2012.
It has swiftly become a popular brand name in the makeup and beauty products sector. By 2022, they have amassed over 500,000 distributors across the UK, United States, Canada, Australia, and New Zealand.
The company places a strong emphasis on empowering women within the business.
Furthermore, they place a strong emphasis on leveraging social media platforms and hosting 'digital parties' to attract new customers and representatives.
Each presenter receives a personal website to promote and generate sales, as well as recruit new team members.
During their recruitment efforts, they often encourage with phrases like "Believe in yourself!" and "Pursue your dreams!" to entice you to join their MLM program.
However, it is important to acknowledge that the odds of success in this venture are often stacked against you.
Indeed, according to the FTC, a significant majority of individuals who engage in MLM ultimately fail. This raises valid questions about whether Younique is a legitimate earnings opportunity or a pyramid scheme that should be approached with caution.
In the subsequent sections of my Younique MLM review, I will delve deeper into these matters to provide you with a comprehensive understanding.
Related MLM Review: LuLaRoe
Who Started Younique MLM?
Younique was founded by sibling duo Derek Maxfield and Melanie Huscroft. Their mission was to create a business that would assist survivors of childhood sexual and physical violence in finding healing and hope.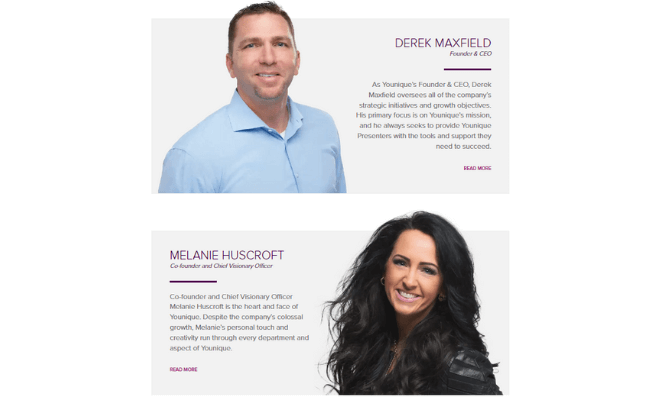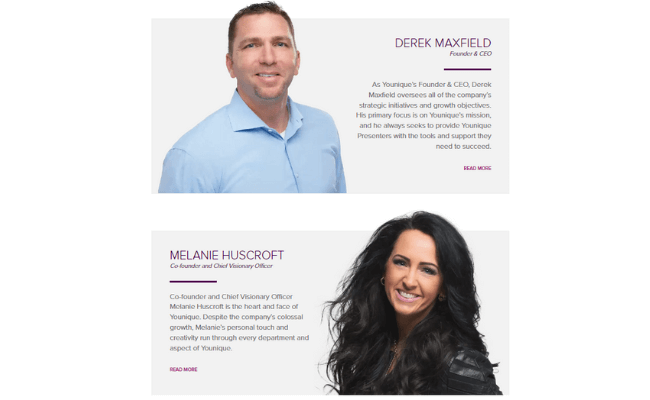 Derek, after spending 12 years developing software applications for industry leaders, recognized untapped opportunities in the direct marketing business model.
His goal was to create a simplified digital experience in a traditional sales environment. Unlike the typical house party setup, Younique achieved this through social marketing and digital celebrations.
With effective technology, Younique Presenters can manage their entire business conveniently from their mobile phones, anytime and anywhere.
Melanie, on the other hand, joined forces with her brother to establish a completely new direct marketing experience.
Since its inception, Younique has benefited from Melanie's expertise in advertising, art, marketing, purchasing, and sales, as well as her passion for fashion and beauty.
The fact that both Melanie and Derek are real individuals implies that Younique is not a scam. However, the question remains: is their MLM model a pyramid scheme?
Related MLM Review: Shaklee
Is Younique MLM a Pyramid Scheme?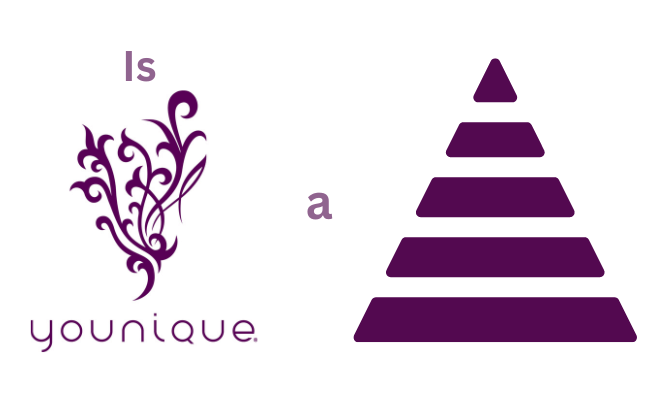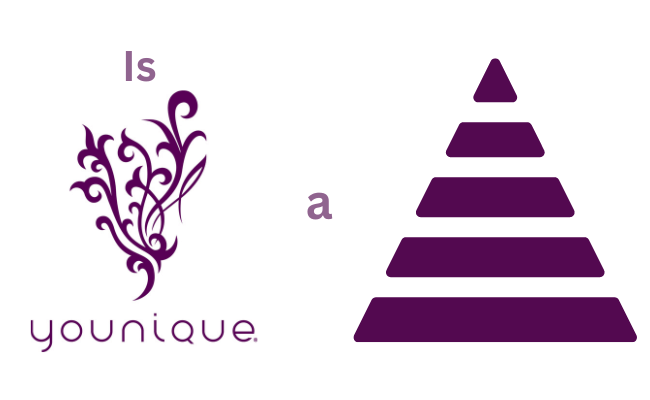 Younique is not a pyramid scheme. They offer products that Younique "representatives" can sell on their website to earn income.
However, it's important to note that while most multi-level marketing companies have genuine products and services, some have expensive products that are difficult to sell, and they require their members to meet a monthly quota.
This means that the only way to make decent money or avoid loss is by recruiting more people for the company.
As a result, some individuals claim that Younique is a pyramid scheme in disguise.
Before we delve further, let's first understand what a pyramid scheme is.
What Is a Pyramid Scheme?
A pyramid scheme is a business model that recruits members by promising payments or services in exchange for enrolling new members into the scheme, rather than providing investments or product sales.
However, many people wonder why Younique is often referred to as a pyramid scheme. The main reason is that you can earn money by recruiting a large number of individuals into the multi-level marketing plan.
This is why some people consider it to be a pyramid scheme in disguise.
Is Younique MLM a Pyramid Scheme in Disguise?
In my previous review, I mentioned that Younique is not a scam pyramid scheme.
The company offers commissions based on your sales and the sales of others you sign up. It's important to note that there are no direct payments just for recruiting others, so there is no shady activity involved.
To clarify, Younique sells legitimate products for people to use. However, whether you perceive it as a pyramid scheme or not depends on your perspective of such schemes.
What Products Does Younique Sell?
The brand name takes pride in developing items that are inspired by three core principles: nature, love, and scientific research.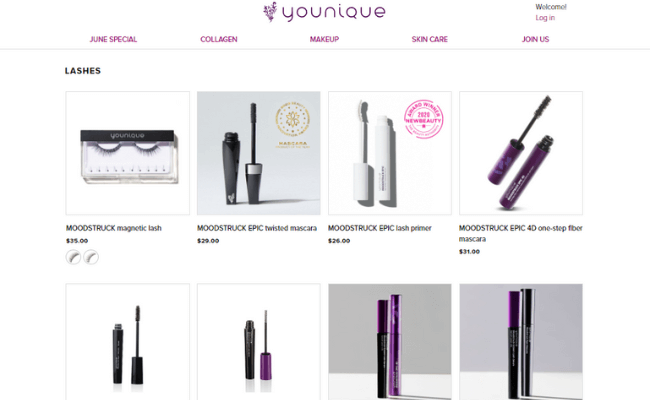 They offer products in the following makeup categories:
Eyes (eyeliner, mascara, etc.)
Lips (lip gloss and lipsticks etc.)
Face (foundation, bronzer, and blusher, etc.)
Additionally, they have more products under the "skincare" category.
Masks
Cleansers
Toners
Serums
Moisturizers
What Is Younique's Best-Selling Product?
Younique's flagship product is Moodstruck 3D Fiber Lashes, a lash enhancer that gained massive popularity as their first product.
Among their most popular and best-selling products are the Touch Mineral fluid foundation, the Moodstruck Dash liquid lipstick, and the Moodstruck Legendary mascara.
Is Younique Truly All Natural?
All of their items are regarded as naturally based, with the majority being natural.
According to the Natural Ingredient Source Facility (NIRC), food is considered "natural" if it contains at least 95% of ingredients that meet their criteria for natural components.
The remaining 5% may come from products that do not meet their natural requirements but are free from artificial fragrances, synthetic colours, or harmful fillers.
Is Younique Make-up FDA Authorized?
The FDA authorizes shade additives used in makeup (excluding coal tar hair dyes), but they lack the legal authority to approve makeup before it enters the market.
However, makeup must adhere to regulations regarding being "faulty" or "misbranded". This means they must be safe when used as directed or in the intended manner, and they need to be appropriately classified.
Both individuals and companies are responsible for selling makeup are legally accountable for the safety and labelling of their products.
If the FDA has substantial evidence that a cosmetic is defective or misbranded, they will take appropriate action within their legal authority, prioritizing public health and available resources.
Related MLM Review: Jeunesse
How Does Younique MLM Work?
As highlighted in this review, Younique is an MLM (multi-level marketing) business. When you join Younique, you become a style consultant, essentially starting your own at-home or online beauty business.
You acquire a supply of makeup to sell and earn commissions. Moreover, you have the option to hire others to do the marketing while you act as a trainer.
As a result, Younique experts receive compensation from the sales of the people they have worked with.
Let's take a bird's eye view of how the system works…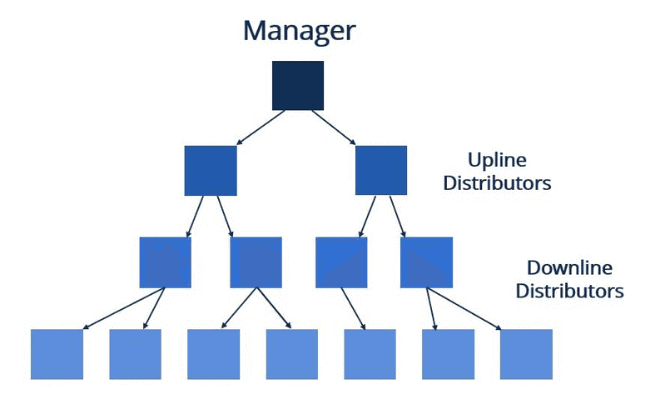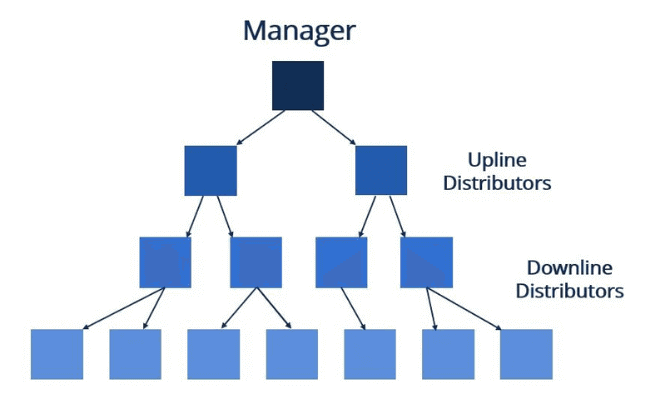 As previously mentioned, the primary reason Younique is labelled as a pyramid scheme is due to the qualification requirements for rewards and payments.
To be eligible, individuals must reach specific sales thresholds, which will be discussed later in this Younique MLM review.
However, the issue arises as the majority of professionals are unable to achieve these sales levels, resulting in the loss of rewards and payments.
How To Join Younique MLM?
To join Younique, an MLM company, you will need a sponsor to sign up. If you don't know any Younique presenters, the company can connect you with one.
Additionally, there is a $35 fee for the starter kit.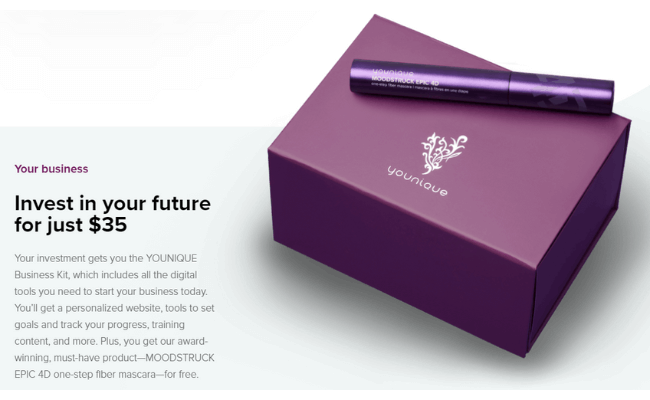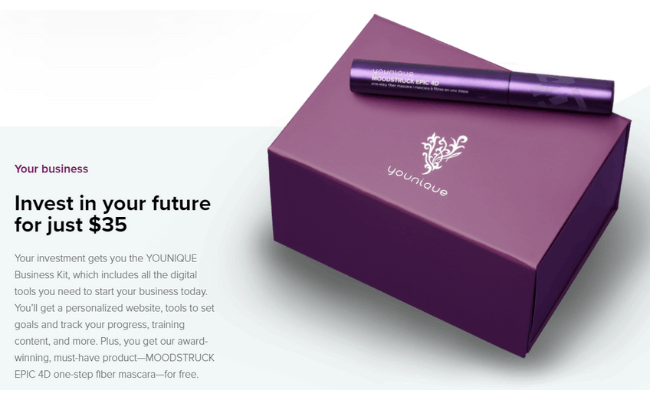 While awaiting the arrival of the starter kit, you can explore the Youniversity Training program to gain knowledge in service and advertising.
Upon subscribing, you will also receive a personal website with an eCommerce shop, allowing you to easily begin working from home.
How Much Does It Cost To Join Younique MLM?
As indicated earlier, the membership fee for joining Younique is $35, whereas the previous cost to purchase the business kit was $99.
However, these are not the only expenses involved.
The compensation strategy includes certain requirements for Younique presenters to stay active. Specifically, they need to offer 125 "PUBLIC RELATIONS" (equivalent to approximately $125 worth of products) every 3 months.
Related MLM Review: DXN
How To Make Money With Younique MLM?
There are two ways to make money with Younique:
Selling the products and earning a commission.
Recruiting people into the company and earning bonuses from their purchases or sales.
In my opinion, the most consistent way to earn a good income is by recruiting a lot of people. In the next section of my Younique MLM review, I will show you how much you can earn.
By the way, this is the exact reason why people complain that Younique is a pyramid scheme or a scam.
What Is Younique Compensation Plan?
The Younique compensation plan consists of 8 colour rankings that determine the compensation status of speakers:
White
Yellow
Pink
Blue
Green
Orange
Purple
Black
Below is a table illustrating the commission percentage corresponding to your Presenter status: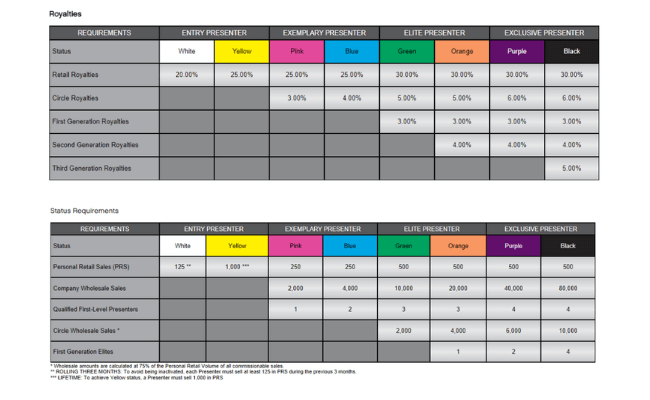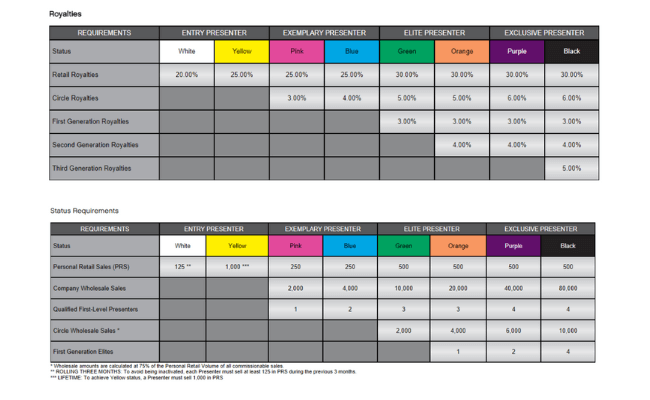 The status of Presenters is determined by:
Individual Retail Sales (PRS) – items that you sell.
CWS (Firm Wholesale Sales) – products marketed through the downline.
Number of speakers you hire.
Number of presenters your downline recruits.
When you check out the first line above, a White Presenter earns a payment of 20%. It boosts to 30% once you attain the Black Speaker condition.
You'll start earning commissions from your downline once you reach Pink status.
Now, let's move on to the more complex part of the compensation strategy:
CIRCLE ROYALTIES – the money you earn when somebody you have directly recruited (your down line) markets Younique items.
FIRST-GENERATION ARISTOCRACIES – a per cent of the income you obtain when someone on your downline hires somebody to your service and this new hire sells items
SECOND GENERATION ARISTOCRACIES – the amount of money you make when a participant of the initial generation downline hires somebody who markets Younique products.
3RD GENERATION ARISTOCRACIES – are a per cent of the income you earn when the 2nd generation hires somebody who offers items.
The percentage of royalties you receive (ranging from 3% to 6%) is determined by the number of people you recruit and the percentage of them who go on to recruit others.
Can You Make Money With Younique MLM?
You can make money with Younique online marketing. If you're willing to put in the work to become a Younique Speaker, you can earn a good income.
To reach Green Status, you need to sell $500 each month, have three qualified speakers (each selling $125 monthly), and achieve total circle sales of $2000 per month.
However, there is a $10,000 limit on wholesale income for your business. This includes the sales of everyone on your team, both the people you sponsored and those below them.
Once you reach Green Status, your compensation increases to 30%, and you get an additional 5% on circle sales.
You will receive a 3% commission on the rest of your earnings. If you are paid as a Green Speaker, the minimum you can earn is $490.
Here is an example calculation to help you better understand this situation:
Individual Sales: $500 x 0.30 = $150.
Circle Sales: $2000 x 0.05 = $100.
First Gen. Sales: $8000 x 0.03 = $240.
Total: $150 + $100 + $240 = $490.
Related MLM Review: Atomy
Younique Reviews and Complaints
To determine the legitimacy of Younique, one can read testimonials online. However, it is important to note that most online reviews are directed towards their MLM and are typically negative.
For instance, on TrustPilot, the company has received a "Poor" rating, with over 60% of reviews labelling Younique MLM as a scam (examples provided below).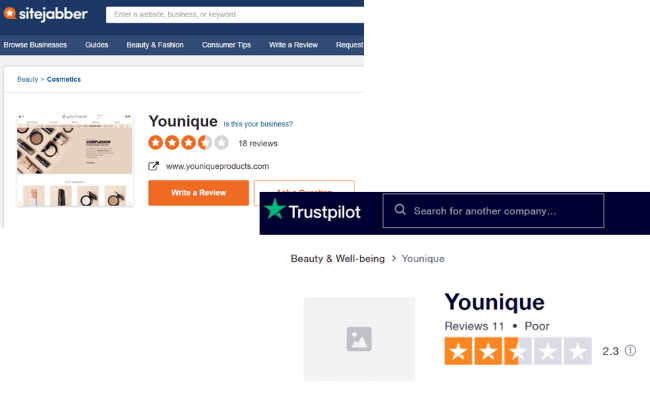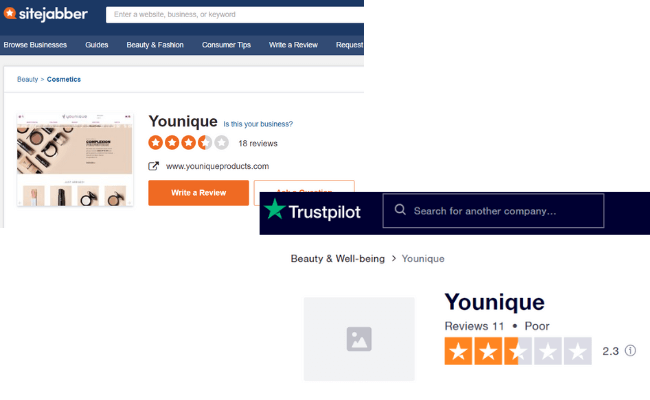 Consumer Affairs gives Younique an average rating of 3.6/5, while SiteJabber reviews indicate a similar average rating of 3.5/5.
Although this doesn't imply that Younique is a scam, it highlights that their MLM business is unfavourably perceived by users.
In the subsequent sections of my review, I will demonstrate how this perception has impacted Younique's popularity.
Conversely, positive reviews of Younique emphasize the quality of their products, making them worthwhile purchases.
Positive Reviews
I love what they stand for, such a caring company. Also, my skin loves their products it literally has a hard time, but never when I sold Younique did I ever have a problem with my dry eczema often as much AND my skin glowed more!!! SoOo worth the buy!
Absolutely LOVE their products! Their foundation feels as though there is nothing on your face. The pressed powder is my #1. ONLY use their epic mascara because it's fantastic! Every single one of their products is worth the money!
At first. it was a process of self-discipline using the various products on a strict routine. These products did miracles to my rosacea! Plus I really like how they have a variety of different kinds of cosmetics. I would recommend Younique to anyone with any kind of skin problem.
Negative Reviews
I'm not an affiliate of the brand nor have I sold for them. I would NEVER be a part of that vicious company model. They let women build their portfolio of clients and then find a way to remove them from their business. It's a petty jealous high school way to model a "business". After seeing multiple women have their lively goods taken from them by a higher seller I will never purchase or endorse Younique. Shame on you. My last straw was how you treated Jenny Peterson.
If you want to get into debt then sign up it's a pyramid scheme only a few people at the top make any money and the rest are vulnerable people with disabilities or who are skint, you get brainwashed into thinking that's the only thing in your life
I bought a kit from them and was told the products were worth more than £300.00 but I could have them for Just over £70.00!!! The products arrived and are nothing like what was shown. When I contacted them they said that it was only what they had in stock and they had given me like for like….absolute rubbish, 3 products were ok but the rest was disgraceful. Asked for a refund and they could have the lot back… they have ignored 3 emails from me. Customer service is awful.
Related MLM Review: Ambit Energy
Younique MLM Review – What I Like
If you're interested in helping women buy makeup or earn money from home, Younique might be a good option for you. It operates similarly to an affiliate program, distinguishing itself from other MLMs.
Here are a few aspects I appreciate in my Younique MLM review.
Good-Quality Products
Younique might be the firm for you if you're looking for access to a variety of products. You can begin selling the items you desire and focus on what you and your followers like.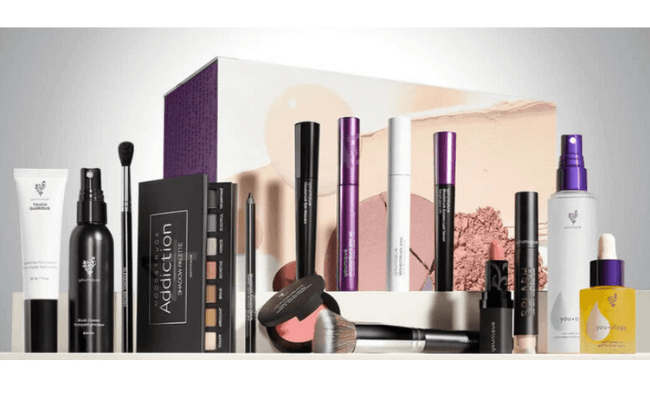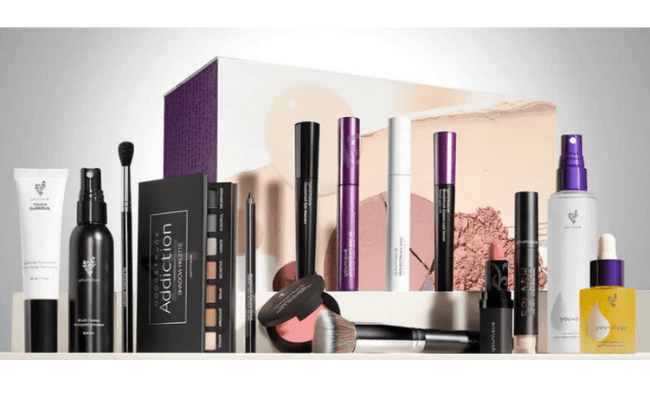 Promoting your eCommerce shop and making sales will be easier with Younique products. Many clients appreciate them, so utilizing their reviews can assist in selling products.
Younique MLM is Easy to Join
Younique offers an additional benefit by making it incredibly easy to start selling. Upon registration, you can obtain your website even before receiving your supplier kit.
The company also provides training in business and marketing, so you don't have to be an expert. Best of all, everything can be done from the comfort of your own home.
The Company is Well-Established
To understand that Younique is not a scam, the best approach is to consider that over 50% of MLM businesses vanish after 5 years. If they manage to surpass this threshold, they are considered fully legitimate.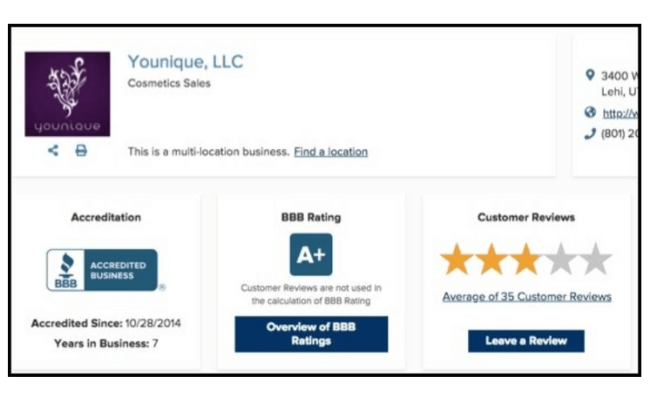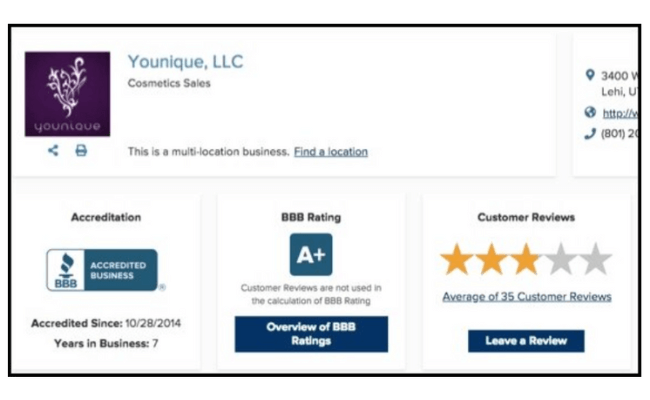 With Younique having been in business for over a decade, I can confidently state that it is a legitimate company.
Related MLM Review: Oriflame
Younique MLM Review – What I Don't Like
Younique might not be the most effective choice for everyone. Selling some of the items can be challenging, especially if you don't have a large target market.
Here are a few things I didn't like in my Younique MLM review…
Low Earnings
Regrettably, Younique doesn't provide an income disclosure statement similar to other MLMs. As a result, it can be challenging to grasp the potential earnings upon registration.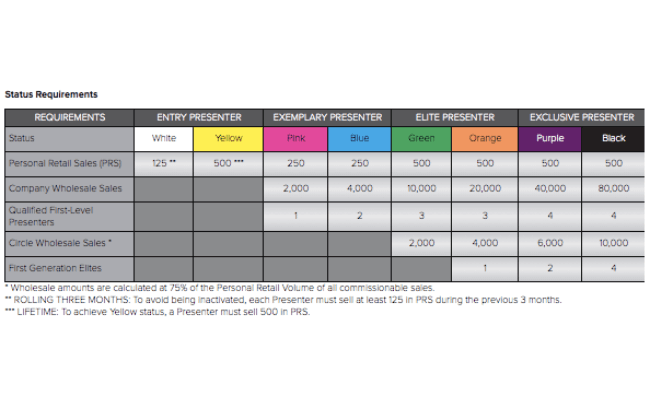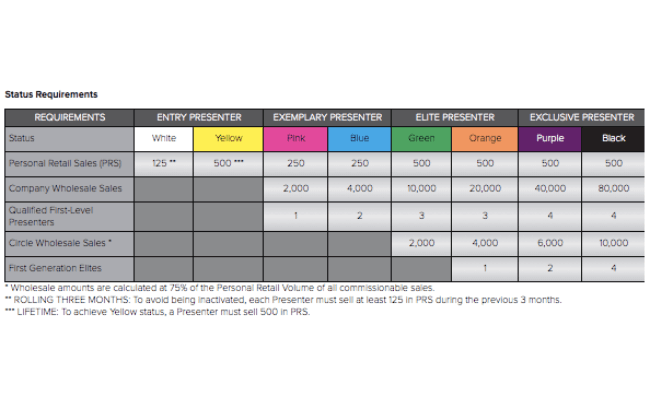 Although you can utilize numbers from MLMs as a whole, the overall odds are that you won't earn a substantial amount of money here.
If you haven't made any sales within a few months, you'll need to invest money in products.
Additionally, without a significant number of sales or recruiting other vendors, your earnings potential will be limited.
As a result, individuals who have tried it often claim that Younique is a pyramid scheme in disguise.
Younique MLM Is an Expensive Scheme
The high costs of Younique products can make it difficult to generate sales and hire additional sellers.
Some Younique products are three times more expensive than similar offerings from other brands, which can make it challenging to convince others that their products are worth a try.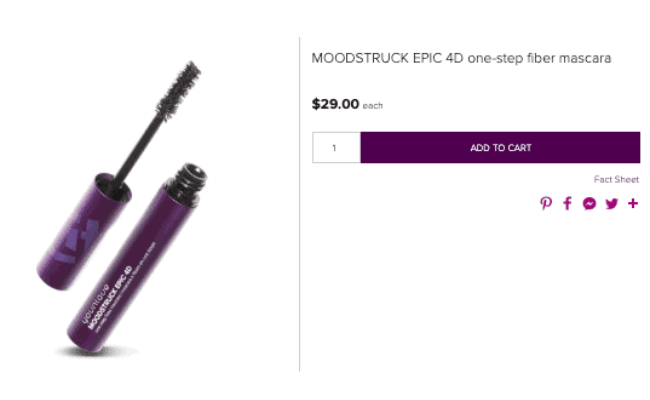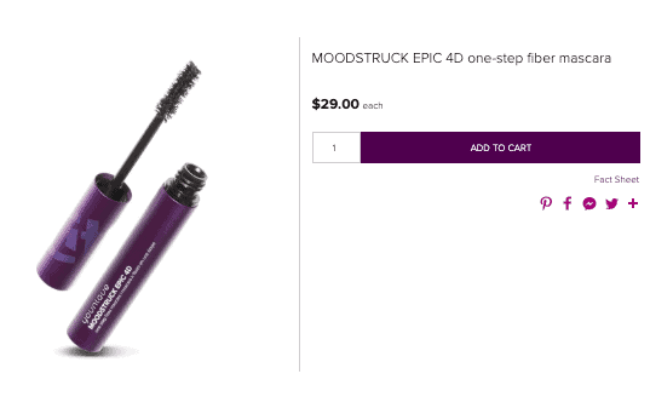 Staying active is costly, both for you and your employees. Remember, if you fail to sell at least $125 worth of items every 3 months, you will need to purchase that amount.
Focus on Recruiting
Younique, like many other MLMs, essentially "forces" you to recruit new individuals into the scheme.
However, this recruitment can make it more difficult for you to generate sales, as it increases competition. If you don't have a large following on social media, finding recruits beyond your family and friends can be challenging.
As a result, a majority of people fail right from the beginning.
What's even worse is that you may risk losing loved ones in the process, as you have to constantly pester your family and friends.
Younique is Losing Popularity
Most network marketing companies go through a "very early momentum stage." If you join during this phase, you can capitalize on the popularity to recruit more individuals who are aware of the business.
However, Younique has already passed this stage and is gradually losing visibility. When compared to newer companies in this industry, Younique's performance is not impressive.
Younique MLM is a "Pyramid Scheme" in Disguise
To generate income with Younique, focusing on recruiting is key. Insufficient recruitment for your downline can have detrimental effects.
Group reliance is a common trend in these companies, and escaping its grasp is challenging.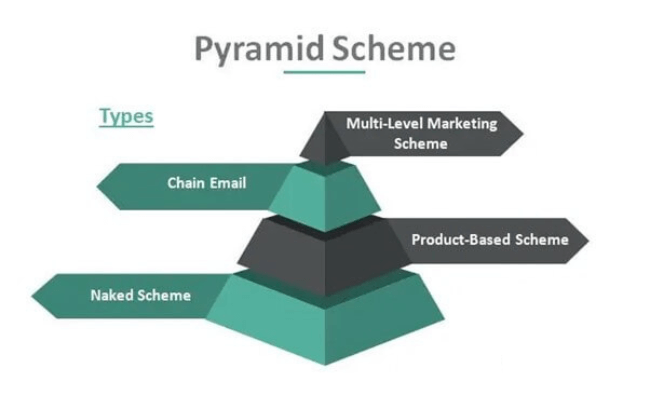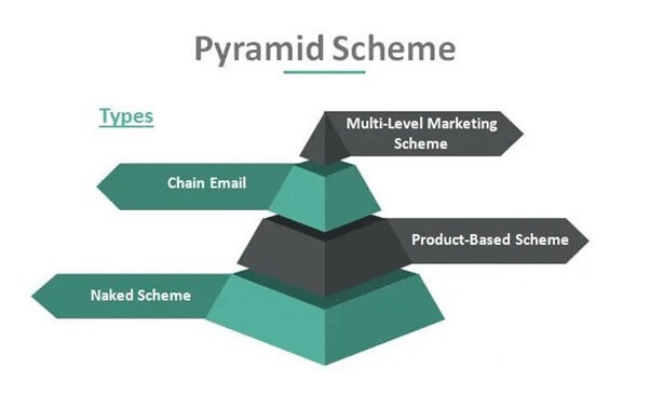 Even if you have experience in marketing, relying solely on sales may not generate sufficient income. Consequently, your only option is to recruit others. Based on this aspect alone, some may classify Younique as a pyramid scheme.
However, as emphasized in my Younique review, it is a legitimate MLM despite these negative connotations.
Related MLM Review: Total Life Changes
Younique MLM Review – Conclusion
Although multi-level advertising has a close relationship with the pyramid scheme, Younique itself is not considered one. It is a legitimate company, albeit with practical shades of grey.
The Younique network marketing opportunity may appear appealing to many. It offers the convenience of earning money from home, managing your own website, and even support other women.
However, the cost to join and remain active in Younique, as well as the focus on recruiting, can present challenges.
While it is possible to make some money, it is unlikely to achieve a full-time income solely through selling their products.
There are numerous legitimate, hype-free ways to establish an online business promoting products you are passionate about, without the burdens of shipping, marketing, and payments.
If you are interested in learning how to build a genuine online business, continue reading this article!
Thank you for reading my Younique MLM review. What is your opinion? Do you consider Younique a pyramid scheme or scam? Have you been involved with or are you still a member of this business?
Feel free to leave your reviews at the end of this page!
| | |
| --- | --- |
| | Beauty products MLM company. |
| | $35 for the starter kit, plus $125 every 3 months. |
| | Good quality products. Well-established company. Inexpensive starter kit. An E-commerce website is included in a starter kit. |
| | Low earning potential. It's expensive in the long run. Focuses on recruiting. The company is losing popularity. Pyramid scheme in disguise. Lots of complaints from MLM participants. |
| | Younique is a risky MLM best for those on the top of the "pyramid." |
| | |
| | |
Why I Don't Recommend MLM…
Virtually 99% of individuals in all multi-level advertising and marketing firms shed cash, according to the FTC.
There are 38% even more opportunities for you to make money from your work
The odds of you winning a lottery worth $10k among 10,000 people is 300 times higher than making money from MLM.
According to the AARP Foundation, 47% of distributors of all MLMs lose their money.
Of the remaining 26% that earn money, 53% of them earn less than $5000/year.
39% of that 53%, that are making $5000/year stopped because recruiting and offering lousy products to loved ones members threatened their relationships.
You can forget about building a long-term organization with MLM because 50% of all participants stop within one year.
75% of individuals who joined MLM claim that they will never join any kind of multi-level marketing.
A poll was carried out in 2018 among 1050 online marketing distributors as well as it concluded that the majority of them made 70 cents an hour and 20% of them did not make a sale. 60% of them made less than $500 in sales over the past 5 years and 32% of them generated credit card debt to fund their network marketing participations.
The Best Way To Make Money Online
I earn online by creating simple affiliate websites that I use to connect people with products they are already looking for.
It's called affiliate marketing and it is the best way to make money online (at least in my humble opinion).
If you want to learn more about how you can start making money online with affiliate marketing, I would strongly suggest you sign up for the free training on the next page.
And don't forget to share this Traffic For Me review with your friends and family!
All the best, Ivan @freeaffiliatemarketingbusiness.com