Welcome to my Flash Rewards review. If you are wondering whether it is a legit place to earn online or just another scam, you are in the right place to learn more.
I am always doubtful when it comes to the get-rich-quick programs on the internet. And at first glance, Flash Rewards almost sounded like that. But it didn't seem fair to pass judgment without trying out the program first.
This review comes from my experience on the platform and other extensive research.
You might have seen many satisfied users claiming that they earned a $750 Amazon gift card just from filling out a few surveys. Meanwhile, some complain they have spent months on the platform and seen no result.
So, what's the truth? Is Flash Rewards legit? Or, just another scam? Let's find out in my comprehensive Flash Rewards review.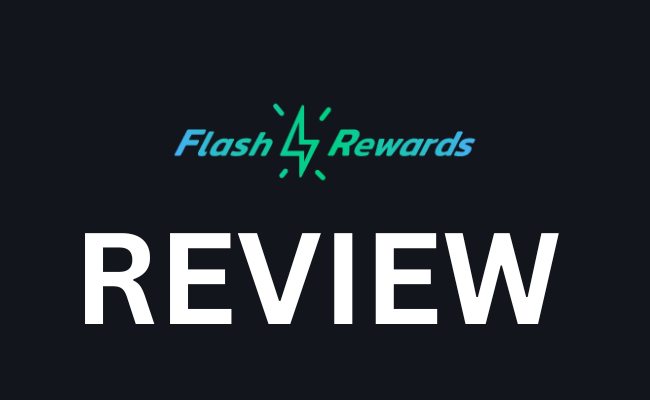 What Is Flash Rewards?
Flash Rewards is a website that pays the user for completing tasks. These include a range of activities. But most of the time, you either play games, sign-up for something, or participate in a trial or survey.
I've reviewed similar sites in the past. Flash Rewards reminds me of Valued Opinions as well as Life Points sites.
In this case, the payment usually comes in the form of gift cards. Winners can also receive cash via PayPal.
If you have experience with Rewards Giant, US Product Testing, Offersao, and other sites, then the main idea behind it shouldn't be hard to grasp. Unlike other money-earning sites, you don't need a specific skill to make an income here.
You just be what you are to companies- a consumer. And you might win a shopping pass worth over 500$.
While writing this Flash Rewards Review, I spent a significant amount of time on their website and viewed some of their ads, among other research. Well, the program is giving the exact message its name implies- earn money within a flash!
For instance, earning a 100$ Gift card only takes five deals to complete. You can even earn 1000$ rewards after completing 25 tasks.
Of course, there are fairly extensive program requirements and conditions.
The overall process is like most other programs in this category. First, you sign-up by providing the personal information the website seeks. Based on that, they provide a survey and offer suited to your preference.
This is an optional activity that you can take part in to familiarize yourself with the program.
The program has five levels. Each level is essentially a group of deals. The rewards range from $5 to $1000.
For the minimum reward, you have to complete at least 2 deals. Meanwhile, the biggest reward requires the completion of 25 deals.
Flash Rewards has defined how many deals you need to complete in each specific level to claim each gift. Once you have completed all the processes according to their satisfaction, they will deliver your reward.
This usually takes a week or less. But depending on various factors, it can sometimes take up to two months.
Can Anyone Participate in Flash Rewards?
You have to be an 18-year-old United States citizen to participate in the program. The website also demands detailed and accurate information that will help them verify your identification during the reward-claiming process.
It's true that all websites and programs these days require this kind of personal info when signing up. But as Flash Rewards is paying out in gifts and money, they are more serious about this part.
They will crosscheck your info several times. And any discrepancies will make it hard to claim your reward. In some cases, you might even face cancellation.
So, anyone who is joining the platform, be mindful when you are providing your info for the first time.
You should also be prepared to spend some money on the platform. Yes, signing up for the program is free. But some deals will include registering or buying subscriptions on other platforms.
So, you might have to spend some money there.
However, the amount will presumably be minimal compared to the reward value you are targeting. In other words, don't worry about spending 50$ on an activity that ultimately leads to a mere 100$ gift card.
Anyone participating in Flash Rewards should maintain a certain level of consistency. Because once you complete a deal, you have to complete the other levels and deals within sixty days.
The countdown starts from the moment you complete the first deal. Also, you have to claim your reward fast once you reach your target.
After learning all of this and spending some on the site, I was wondering how does the platform benefit from all of this? What are they gaining from hosting a rewards program for US citizens?
I found the answer once I knew why the Flash Rewards program was created in the first place. Keep on reading this Flash Rewards review to learn more.
RELATED: Best Way To Make Money Online For Beginners
Who Created Flash Rewards?
The Flash Rewards program is owned and created by the digital marketing company Fluent. Flash Rewards is one of the several digital media properties that Fluent owns.
Other programs that Fluent runs include the Smart Wallet and Find Dream Job.
Fluent was founded by Matthew Conlin. The guy isn't the well-known celebrity type. But from what I found across the web, it seems like he is quite an important figure in digital marketing circles.
Matthew Conlin
Matthew Conlin is the founder of Fluent. Currently, he holds the position of Chief Customer Officer at the company. According to his LinkedIn profile, Matt is a leader in customer acquisition for growth-focused marketers.
So, here's a hint of why he created the Flash Rewards program- i.e., to acquire customers for the other side of his business.
Conlin came to the digital marketing world around 2005. He had always been passionate about sales and marketing. And the rapidly unfolding world of digital ads felt like a true calling.
With that motivation, he eventually founded Fluent in 2010 with his college buddy Ryan Schulke.
Since then, Conlin has built up Fluent to be one of the leading companies that acquire customers for global brands. He is still consistently working towards expanding the company.
His main goal is to deliver value to the consumers, colleagues, and shareholders who have always believed in Fluent's cause.
Despite being a leader in one of the most lucrative sectors of the modern world, Matthew seems to avoid a flashy lifestyle. In his words, he is a "closeted introvert'.
Besides digital marketing and customer acquisition, his only other passion is his wife and two kids.
Fluent Inc.
Fluent went public in 2015. It is listed on NASDAQ as Fluent Inc. The company acquires customers for its clients via its proprietary digital media properties, such as Flash Rewards and The Smart Wallet.
Fluent has more than one billion dollars in investment across these properties.
These media properties have helped Fluent build up an authentic global audience of consumers. Fluent utilizes this audience in various ways. For instance, they can identify sections of this consumer audience as potential customers for specific brands.
Afterwards, they will strategically drive these customers toward those businesses.
In other words, Fluent has taken the mission to connect the consumers and businesses who are seeking each other. This vast and authentic consumer base also helps the company gain unique and data-driven insights into customer behaviour.
And that's something brands are willing to pay a high price for. More than 500 such brands are currently in Fluent's client base.
How Fluent Uses Flash Rewards?
Remember how Flash Rewards pays you to play games or subscribe to services? When you are doing that, you are actively learning about a brand and its new product.
This active engagement works much better in developing customer interest than the half-minded viewing of a Facebook or YouTube advertisement.
Fluent believes that this brings the brands those customers who are most likely to take action. And since they already collected a lot of information on the user's preferences, they can almost always match the right customer with the right brand.
When you are completing one of the deals at Flash Rewards, you might think that you are doing it to earn that 500$ gift card. But subconsciously, you are discovering a brand.
There are many case studies on Fluent's site about how they helped brands reach customers via their digital media properties.
For example, we can take the case of Rewardify, a California-based game development company.
Rewardify had a hard time getting to its target number of users. Firstly, their niche, free-to-play mobile gaming, is an extremely competitive one. Secondly, major social media platforms were limiting the company's reach.
So, they came to Fluent for a solution. Fluent use Flash Rewards and Smart Wallet to help Rewardify reach its target audience.
On the Flash Rewards site, Fluent took two approaches. They placed attractive Rewardify offers on the walls of the Flash Rewards app and mobile web.
Secondly, they promised gifts to the users for playing Rewardify's games and engaging with the company.
The results were impressive. Rewardify had acquired 118k new customers who would stick with the platform for the long term. They also gained over 30% of their day-30 target on IOS engagement.
RELATED: Best Way To Make Money Online For Beginners
What Do You Get With Flash Rewards?
From my viewpoint, you get three things when you participate in the Flash Rewards program. Firstly, there is a chance to win gift cards ranging from $5 to $1000 gift cards and cash rewards.
This wide range gives you the independence to choose how much time you will spend on the platform. If you are pressed for time, go for the cheaper prize.
Secondly, you have the opportunity to make money with virtually no skills. You just answer a bunch of questions about your purchasing habits and try out new games and services.
Sometimes you indeed have to spend a few dollars on subscriptions. But other than that, it almost looks like you are making money for doing nothing.
Lastly, Flash Rewards lets you discover services that might be specifically beneficial for you.
From that aspect, Flash Rewards is similar to an online match-making platform. Instead of dates, you are building relationships with brands.
You might think that's a win for a brand that's seeking customers.
How does that benefit me? Well, signing up with a service that adds value to your life can have lasting positive effects.
How Do Flash Rewards Work?
The way Flash Rewards work isn't that hard to understand. You sign-up with the platform, complete some tasks and earn gift cards.
Signing-up
As mentioned earlier in the Flash Rewards review, you have to be a US citizen to use the program. However, it is also available in the United Kingdom and Canada. But the site might work a little differently for citizens of those countries.
There is an easily noticeable "Quick Start" button on the site. When you click this, you will see a range of gift card options.
Flash Rewards will ask you which one of these you would like to earn. Select anyone because you can always change it later.
I chose the amazon gift card. The site then presented me with three consecutive survey questions.
First, it wanted to know if I liked shopping online. I clicked yes. The second question was about what I am going to do with the gift card- keep it for myself or pass it to a friend. The third question wanted to know how many days a week I shop online.
Once you complete this test survey, Flash Rewards will want your Email address to send a link. You will follow that link from your inbox to complete the sign-up process.
You will provide your full address, name, DOB, gender, cell number, and others. There are many additional fields. Take your time to fill them up properly to get the most out of your platform.
There is an extensive privacy policy that mostly states how Flash Rewards is monitoring your behaviour to generate marketing insights for Fluent's clients. Permit them to do so, and your sign-up will be complete.
Completing Tasks
You complete deals and level up to reach your target. You can set a target for a $5, $100, $250, $500, $750, or $1000 reward. The required deals and levels will depend on your target rewards.
You have to complete more levels for the bigger prizes. The upper levels also hold the harder deals, such as buying subscriptions or taking part in hours of gameplay.
Easier deals involve participating in free trials and surveys, trying out a mobile game for a short period, free sign-up for a newsletter by providing your email, etc.
There are many offers on the platform that are advertisements. Those are different from deals and don't contribute anything to achieving your target. So, be careful to distinguish between the offer ads and deals.
The $5 reward is the easiest target. You complete two deals- one from level one and another from level two. For a $100 reward, you will do the same thing.
But you will complete three additional deals on level three.
Similarly, you will complete all these same tasks for a $250 reward. In addition, you have to complete five level-four deals. For the $500, $750, and $1000 rewards, you will respectively complete five, ten, and fifteen level-five deals.
Claim Your Rewards
You can claim your rewards once you have completed all the deals according to Flash Rewards requirements. The platform presumably has its record of users completing the deals.
But they still require submission in some cases. So, take screenshots of deal completion and save the confirmation emails for future use.
A user has to claim their rewards within thirty days of completing the task. And you cannot set or change a target once you have started the claiming process.
So, take some time to think it through before you start. If you feel like you can take on a few more deals, simply set a new target.
Suppose you have completed up to five deals in level-5 and are now eligible to claim the $500 reward. So, there are only ten deals left to conquer on level-5 to double your reward value.
If you realize this after starting the claiming process, it will do you no good. You have to again complete all 25 deals to reach the $1000 reward.
Once you submit it and Flash Rewards completes reviewing it, they will send you an ID verification form. You will upload a clear image of a valid Government ID (such as a driver's license) to verify yourself.
After that, expect a week or more to receive your reward. Flash Rewards offers payment in gift cards from Amazon, Walmart, eBay, Visa, etc. You might also choose to split your reward into multiple cards.
How Much Does Flash Rewards Cost?
As mentioned in this Flash Rewards review, it is free to sign-up. So, it might seem like it doesn't cost anything. However, that isn't entirely true. The platform promise to reward you in exchange for your time, effort, and the payments you make on Fluent's client sites.
To complete deals in the lower levels, you might sometime have to spend 10-20$ dollars to buy a subscription or service. On the more challenging levels, you may have to buy services worth 75-100$ to complete deals.
RELATED: Best Way To Make Money Online For Beginners
Does Flash Rewards Offer a Refund?
Flash Rewards never directly takes any money from you. The only payments you make are to buy services from other platforms. Since the platform isn't taking any money from its users, there's no question about refunds.
Whether the other platforms will refund your subscription fees once you decide not to play anymore is an entirely different discussion. It depends on the refund policies of the said platform.
Who Is Flash Rewards Best For?
Flash Rewards is best for those who want to make some extra money without investing time to learn a skill. At the same time, the platform is not meant for those who are looking to build a solid online career.
In my view, the ideal user of the program is someone who already holds a full-time job. Someone like that can replace their daily web browsing and game-playing activities with the Flash Rewards deals.
So, complete a quick survey when you are eating breakfast. Try a new game while taking the bus to work. Play for thirty minutes or an hour during lunch break. Or, participate in the activities while you are in front of the TV in the evening.
Remember that you have to buy one or more services from another platform while on Flash Rewards.
If you are not okay with that, you better not start the program. Because you will abandon it once you reach that point, and all the time and effort you have put in so far will go to waste.
Another thing that bothers many users is how the platform demands sensitive personal information. If you are not comfortable disclosing your ID information to a non-government body like Flash Rewards, don't join the platform.
You must also understand that completing each level means providing your e-mail and contact information to a lot of platforms. So, get prepared to have your inbox flooded. You might also have to put your phone in silent mode as it will constantly be pinging notifications.
Plus, download various add-ons, games, and other similar items. This puts your device at risk of getting a virus and, even worse, falling an easy victim to cyber-attacks.
Flash Rewards is not a platform for someone who seeks to make a full-time income online. If you are looking to earn money online, learn an in-demand skill (like copywriting, web development, programming, e-commerce, etc.) and join an online marketplace for that skill.
Now the million-dollar question in this Flash Rewards review: Is it legit?
Is Flash Rewards a Scam?
Is Flash Rewards a scam? No, it is legit. The platform itself is not taking any money from you. I found Flash Rewards more honest than most other online money-making sites.
Because if you take time to read its instructions and program requirements carefully, you get a fair idea of what you are getting into.
However, sites like these can never break free from the curse of deceptive marketing language. Flash Rewards does it too.
For instance, the name suggests that users can earn money in a flash. But that's so far from the truth. In reality, you might have to engage in a two-month process of playing through levels before you can claim rewards.
Even after completing the deals, you have to present proof of your activity. Not to mention, the claiming process itself is quite long.
And after Flash Rewards finally confirms your winning, you have to wait weeks or months to receive the award.
There are an alarming number of Flash Rewards reviews on the internet where users complain they never received their rewards from the platform.
Meanwhile, there are many good reviews too. However, many reports on the web claim that the platform pays its users to give positive reviews.
In short, Flash Rewards isn't a scam. But it isn't a way to make quick money like the marketing language would want you to believe.
You have to spend a significant amount of time with the platform before you can earn a reward (if any).
RELATED: Best Way To Make Money Online For Beginners
Flash Rewards Pros
Flash Rewards doesn't give you rewards in a flash. Nor will it make you insanely rich once you are through with the program. However, a few things make it worth spending some time on the platform-
Earn money by completing tasks that don't require a skill.
No sign-up fees or upfront payments.
The bigger rewards are quite attractive.
Discover new brands and services suitable especially for you.
Flash Rewards Cons
Flash Rewards is not a platform for making a full-time income on the internet. So, anyone who's looking to build an online career will only be wasting their time here. There are a few other reasons why you might want to avoid the platform-
Many users complain that they never received their rewards.
Sometimes you will complete the same deal multiple times and still not see any result.
Risk of flooding your email and downloading malicious software.
Time spent on the platform can be better used to learn a skill.
Flash Rewards Review – Conclusion
Is Flash Rewards legit? Technically it is. But does that mean it does exactly what its name states? No, it does not.
Before joining the platform, understand just one thing. And that is, Flash Rewards exists to acquire customers for its owner's clients, not to give away rewards to people. The whole program was designed that way.
As usual, I would like to end this Flash Rewards review with a few words of advice. If you want to make money online, invest one good year in learning a skill and research the market for that skill.
Pursuing get-rich-in-a-flash kind of deals will only waste your time and increase your frustration.
Is There a Better Way To Make Money Online?
I know how hard it is to trust websites these days.
There are too many scams out there, especially in the make-money-online world.
I know, because I reviewed over 700+ sites so far!
Why did I review so many sites? Well, I wanted to find the best (and cost-effective) way for a beginner to start income online.
While searching for this information, I bumped into affiliate marketing.
Thanks to a decision to learn more, I went from waiting tables in restaurants to earning a full-time passive income online.
And today, I like helping people as you follow in my footsteps,
Keep reading…
How I Make Money With Affiliate Marketing
I earn online by creating simple affiliate websites that I use to connect people with products they are already looking for.
It requires no special skills or previous experience, which makes it the best way to start online.
The best thing about affiliate marketing is that it is passive in terms of results and income.
In other words, you could be earning an income from your affiliate website for years and years to come, even when you sleep.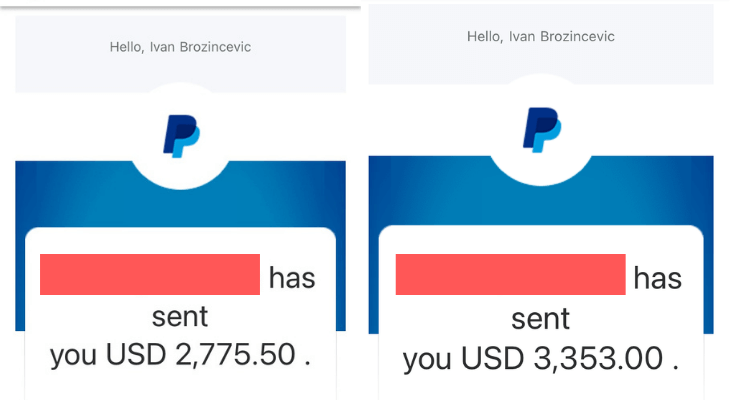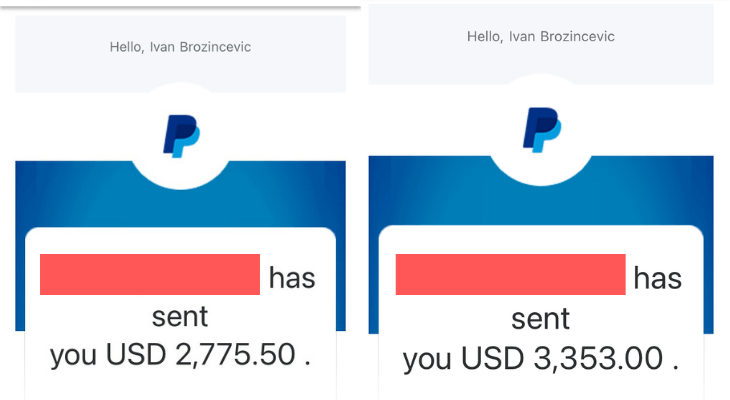 If you want to learn more about how you can start making money online with affiliate marketing, click the button below!
After evaluating over 700+ programs on the web, my conclusion is straightforward. This is the best way to start earning passive income online.
And if you're looking for the very same, I'll see you on the next page…
THE BEST WAY TO MAKE MONEY ONLINE IN 2023 >>
And don't forget to share this Flash Rewards review with your friends and family!
All the best, Ivan @freeaffiliatemarketingbusiness.com