It's time for me to write Internet Jetset review. I guess you are in the spot I was back in 2017 and now you wonder if Internet Jetset training course is a scam or legit? Welcome to my review! Many people doubt John Crestani and his training. Let's see why.
You've seen this guy on YouTube. You want to know can you make some money with Internet Jetset.
Don't worry; I got your back!
You see, John is a fantastic marketer, he knows how to sell. His sales system is brilliant.
I want to say that John Crestani's Internet Jetset is a scam, but I would be lying. The truth is that this program works. You can make some money out of Internet Jetset, no doubt.
Website: imjetset.com
Why Not Internet Jetset?
There are a few problems with Crestani's course.
First, I think the training is full of holes and very disorganized. I guess that John was so excited to make this program and publish it live so he can make money that he forgot to think about his users. There is an old-time saying that goes like this, 'Done is better than perfect.' Maybe that was Crestani's moto while working on the Internet Jetset.
Second, the program works, but people don't work it. I'm the first one to admit that I wasn't following through 100%. However, I mentioned one of the reasons why I didn't in the paragraph above. It was hard to follow through when you're left to fill in the blanks by yourself.
Third, you can't finish the course if you don't take upselling offers. You see, for $47 you'll get the basic course. However, you can't learn Crestani's secrets to making money online if you don't upgrade to Super Affiliate System.
It's natural for doubts to appear when someone works like described above.
Within this review, we're going to learn more about who is John Crestani, is he a scam artist, what is the Internet Jetset, what's the price of the course, and more!
Let's begin with my experience with Internet Jetset first.
Before I tell you about how I got smacked, I want to recommend you to take a look at my #1 recommendation for making money online!
MY #1 RECOMMENDATION FOR MAKING MONEY ONLINE!
My Experience With Internet Jetset
Almost two years ago, I was (probably like you) sitting in my room and staring at some YouTube videos when suddenly an ad popped out!
The guy was talking about this internet lifestyle of riches and freedom. Choppers were flying around, jet skies were jumping up and down the hill, Lambo's were flashing the road, and this ginger beard guy was talking about how all that can be yours one day if you follow him.
When you see an advertisement like that, you are sold!
I know that I was.
The two seconds after the video, I registered for his free webinar. The excitement was off the charts! I couldn't wait to begin with this affiliate marketing, internet jet-set lifestyle.

The webinar itself continued in the same tone. During the whole presentation, the focus keyword was cash. I was hungry, and he was offering the opportunity.
After Crestani has finished with the second part of his sales system (the first one was a YT ad), I was sold once again. The course, Internet Jetset, was only $47! I thought that those forty-seven bucks are going to change my life around.
And I wasn't wrong.
I've jumped in the course and started to listen and apply immediately.
In just a few weeks I had chosen my niche, learned how to install and set up the WordPress, and I was hot for more! They showed me how to search for affiliate products, use Google Keyword Planner, and write the reviews.
I was on my way to becoming an authority in my niche!
The training was close to an end when things got a little bit confusing. They've jumped from the basic training on to an advanced in a flash. That was the moment when it hit me.
You see, when you join the Internet Jetset, they will offer you more options instantly. One is to get access to Jetset Inner Circle, and the second one is for Super Affiliate System.
Then by the end of the first training, you're going to realize that you'll have to buy Super Affiliate System to get a complete education.
So, if I wanted to continue, I had to pay $187 for the rest of the information. I was already in it for three months and have paid three monthly subscriptions for the basic course. Now I was supposed to spend more.
That was a no-no for me, so I've decided to quit the training.
If you want to learn from the best marketers in the industry, have access to the organized step-by-step training course as well as the largest online affiliate marketing community, I invite you to check out my #1 recommendation for making money online!
MY #1 RECOMMENDATION FOR MAKING MONEY ONLINE!
Who is John Crestani?
Now, this guy is a special story. I won't trash talk Crestani like many other bloggers out there simply because I know how's like to be in his skin.
You see, when someone like him succeeds big, two kinds of people quickly gather around.
One kind is followers. People who come close to admire and model successful person. And the second group are haters. Those will look at you and envy.
For a short time, after being burned by his Internet Jetset, I was the second kind. However, after learning about his success in more details, I've changed my mind back.
John Crestani's official website: johncrestani.com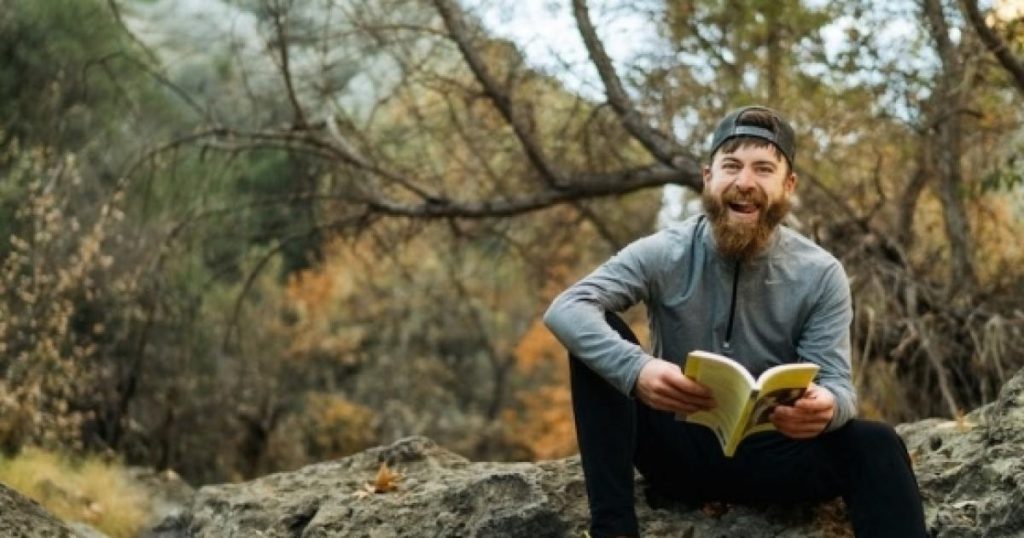 John is a guy who dropped out of college at the age of 21. Before he made a huge success in an online world, he had to go through many circles of hell. Like every other college dropout, he was fighting to breathe.
After a couple of failures trying to make a living from the internet, he managed to get his first sustainable business together.
Little by little, John became a superstar of affiliate marketing. He has mastered Facebook and YouTube advertisement which has put him on the map. John has been featured in magazines like Forbes and Business Insider. 
John owns a nutritional supplement affiliate network, ACNutryist.
And today, he is attempting to become an authority in affiliate marketing training niche with his Internet Jetset/Super Affiliate System.
So, Is Crestani a Scam?
No, John Crestani is not a scam. His program is working and you can make money if you follow through the training.
The only thing why people think that Crestani is a scam is because of his sales system. Like many other training courses, he's applying 'pay for more' system. It means that you'll get a basic course for a small price. The basic course itself usually is not enough.
Therefore, they introduce to you more advanced parts of the training for which you'll have to spit some more cash.
For many people who are eager to succeed online, this kind of system is instantly repulsive. That's why they like to say that Internet Jetset and other alike are scams.
However, that's not the case with Crestani's course. Internet Jetset is, in my opinion, a legit program. He's a brilliant salesman, nothing else. If you want to learn the art of selling online, that he's your man.
What is Internet Jetset?
Internet Jetset is a step by step affiliate marketing training course. This course can teach you the basic online marketing skills so you can sell Amazon and ClickBank products.
Internet Jetset is one of the rare programs that deal with mindset first. You'll learn how to prepare your mind so you can avoid many rookie mistakes that people usually make.
I found this to be very helpful. That's what has helped me to learn a bunch of brand new information in a very short time.
The guys from the Internet Jetset will show you how to buy and set up a WordPress website and how to maintain it properly. They will introduce you with basic content writing skills so you can start creating web content.
Moreover, you'll learn how to pick your niche, find related products and do keyword research.
Crestani's Internet Jetset is a program that teaches how to master Google, Facebook, and YouTube traffic so you can drive customers to your website and make sales.
Crestani is teaching you his proven formulas with which he has earned millions over time. It's certainly not a scam like many think. Internet Jetset is a legit program for making money online.
If you want to make money online without pressure to pay more to get more, check out my #1 recommendation. You can learn everything from Internet Jetset and more! 
MY #1 RECOMMENDATION FOR MAKING MONEY ONLINE!
Who is Internet Jetset for?
This program is for beginners with zero knowledge, both marketing, and computer knowledge. If you are looking for a program that can teach you what affiliate marketing is, how to build a website and fill you up with confidence, then look no further.
However, for more, you'll have to pay more.
Even those who have advanced affiliate marketing knowledge are suitable to participate in the course.
You see, Internet Jetset is for people who are ready to invest at least $1000 to get started. So, the ideal participant should be a person who is an action taker and has a decent amount of marketing knowledge and experience as well as some cash to spend.
In the end, this course is recommended to everyone who is looking to start working online, generate a passive income and create financial independence.
Internet Jetset Course Overview
Once you go through Crestani's sales system, you'll get introduced to his Internet Jetset system.
The course starts with a few video lessons where you will meet John in person. He will help you to prepare your mind for success online. John has been following and obviously learning from people like Tony Robbins.
He's using some great motivational skill to help you create a success mindset.
Moreover, he's going to prepare you for some possible obstacles that stop most people after they begin. One of the primary reasons why people give up too soon is because they develop Shiny Object Syndrome (SOS). That's what happened to me as well.
Now, here's the sweet irony.
Crestani is telling you to be aware of the SOS while on the other hand, his course is full of distractions. All of the offers that appear on his website can lead your mind to develop Shiny Object Syndrome. That's what has happened to me while I was involved with the Internet Jetset. Also, that was a reason why I lost time and money to get my head back together.
However, let's stick to the basic course because there is good value in it.
The following lesson is the one where you'll choose your niche. The guys will show you how and where to look for affiliate products related to your niche.
He'll introduce you with ClickBank, Commission Junction, eBay, Amazon, ShareASale, and many other affiliate programs from where you can start.
Internet Jetset is focused on teaching you how to leverage search engines (Google) to get traffic through SEO or Search Engine Optimization. You'll learn how to do get traffic by targeting potential customers through keyword research.
Also, they will show you how to use social media (Facebook and YouTube) to generate free traffic on your site.
After you get the initial idea for your niche, you have a product in your mind, you'll learn how to set up a WordPress and build your affiliate marketing website. The guys will show you everything you have to know. What I liked the most is that they push you to take continuous action as you move through the course. If you are going to listen by the letter as I did, you'll be up and running in no time.
As you have noticed, John is not the only teacher in his Internet Jetset. There is a few of his friend and colleagues teaching as well.
Ronnie Sandlin is going to show you how to be an effective copywriter. They are very good at teaching marketing copywriting, so if you decide to go for it, listen carefully. However, they've put it all into a negative context of people manipulation.
Warning: If you have high moral grounds then skip this course.
By that time you and your website should be ready for the first sale which is Crestani's Super Affiliate System Offer. In other words, you'll have to pay $187 to learn more.
You can read about the Super Affiliate System in my other review.
Now that you know what to expect, let's jump into the basic course itself in details.
Before we jump into Internet Jetset, let me say that you can learn all of that and more with my #1 recommendation. It's free to join!!!
Internet Jetset $47 monthly plus hundreds later / My #1 recommendation $0 to join and $49 monthly for full access only if you want, and not a penny more!
MY #1 RECOMMENDATION FOR MAKING MONEY ONLINE!
Internet Jetset Course Step-by-Step
Alright now. This review is getting hot and heavy. By now, you should know what to expect from John Crestani and his Internet Jetset. You should have a clear picture of what the course is.
In this part of my review, we're going to go through the course itself in more details.
Once again, this course has helped me to get the basic affiliate marketing skills. I've learned a great deal of useful information about this branch of business. However, I left the course after finishing all 11 levels and I wasn't happy because I had to pay more money to get access to the 12-week Super Affiliate System.
1.) The Online Business Blueprint
The first stage is where John is going to introduce you to the online world and show you what it means to be an affiliate marketer.
This basic stage is designed to help you understand the model of affiliate marketing. You'll learn more about what is going to be your role, who are merchants, and how to make money using affiliate links.
2.) Introduction to the Internet Jetset
As I have mentioned already, John is a great motivator. Within the second module of the entire course, he's going to prepare your mind for what's coming.
The success rate with affiliate marketing is low. Like with every other business, an online business takes time to grow. Because of that, many people get impatient and pretty soon they give up.
Many others get stuck mentally in Shiny Object Syndrome. In Johns words, 'everything works online and you can sell anything.' He's going to help you to develop a goal to focus on during the process of development so you can avoid getting stuck.
John emphasizes that everyone who is about to start has to have a strong "why." Having a powerful motive is going to push you through many failures.
3.) Choosing Your Niche
Within this stage of the course, you'll learn how to choose your niche. John is going to share some personal experience which you can model yourself.
He has been very successful in dietary supplements niche as well as within the financial niche. Moreover, he's going to show you where to find various affiliate products to promote.
There are thousands of niches online. You'll learn which are the most popular and which are still untapped.
4.) Google
Here you'll learn how you can leverage Google to get vast amounts of free traffic on your website. John is teaching some basic SEO methods such as finding profitable keywords through keyword research on Google Keyword Planner.
I'm of the opinion that he's not sharing enough. However, he'll show you a couple of websites with which he has achieved massive success by leveraging this information. The one that catches everyone's attention is his website withing gold investment niche.
I've got a free script from John that he received from Kelly Felix, a creator of Rich Jerk system. The SEO methods that are contained within that scrip are also known as 'black hat' which means that you can easily get flagged by Google if you follow through.
5.) YouTube
The fifth stage of Internet Jetset is where you're going to learn more about how to leverage YouTube. This popular video streaming service is one of Crestani's favorite traffic sources.
You can convince yourself in this simply by reminiscing how he got you to get interested in his course.
Unfortunately, because I was not so much interested in YouTube as I was in Google, I went through this lesson rapidly. In a nutshell, he'll show you how to create and upload YouTube videos properly. The result of this should be great YouTube traffic.
6.) Facebook
Alongside Google and YouTube, John is teaching how to get traffic from the most popular social network, Facebook.
He'll show you how to start your niche Facebook group and invite people to like your page. Moreover, you'll learn how to automate your Facebook fan page to achieve maximum success.
Once again, I was not paying too much attention to this part of the course. You see when you compare Google traffic with any other source of traffic the difference is enormous. Based on what I've learned from Crestani, the traffic from Google is sustainable in the long run. It's the best kind of traffic you can get. That's why I stayed focused on Google only.
7.) Setting Up Your Website
All of the modules so far are going to give you a solid foundation for your business model. By the time you reach this stage of Internet Jetset, you'll have a clear picture of how affiliate marketing works.
Now here is where you'll have to get your hands dirty.
John and his friend are going to lead you through the process of buying your own domain name at BlueHost. Then, they'll show you how to install the WordPress and get your site ready.
This module covers basic web design skills. You'll learn how to install WordPress themes, as well as install, activate, and deactivate necessary plugins. They will show you how to create the initial pages like about me page, privacy policy, and contact page.
This part of Internet Jetset was one with the most value for me. Before I started this course I never had a website in my life. When I draw the line, it was a great learning experience. Later on, as I moved away from this course, I've learned that there are more straightforward and faster ways to build a website.
8.) Copywriting Basics
Ronnie Sandlin is one of Crestani's friends, students, and one of the teachers within Internet Jetset course. This guy is going to uncover some basic copywriting skills.
There is not much to do within this module except listen to Ronnie. You'll get a few videos where he explains how to be influential with your copy. He's going to show you how to trigger the human brain with your copy so that you can turn your visitors into instant buyers.
In a nutshell, they deal with aiming at parts of the human brain which are activated by the emotion of fear. They will show you how to bring people into 'fight or flee' mode where they are pushed to make a quick decision. This tactic is controversial. I don't like this approach, especially not in marketing. I believe that you can sell more and have more customers in the long run if you build your business on trust.
9.) Launch Jacking
This part of the Internet Jetset course is controversial as well. John is going to show you what is and how Launch Jacking works so you can make tons of cash overnight. Well, not overnight, but still, you'll make tons of cash if you follow through.
Launch Jacking is what made Crestani a super successful affiliate. The whole Internet Jetset system revolves around learning how to leverage this method.
In a nutshell, you'll learn how to find products that are still in the so-called beta stage of development. JVZoo is one of the most popular affiliate marketing networks where you can find products of this kind. The whole point is to be the first marketer who is going to create a review site of the product.
What's controversial about this method then? Well, not all of the products are working. Many marketers use this method to make sales on products which are bad by giving positive reviews.
10.) Authority Review Sites
The get a closer idea how it all looks when it's done and working, John is going to show you some authority sites. Actually, it's his friend, Danny, who is going to lead you through the process of creating an authority site.
This is bonus material. Danny is a highly successful marketer who operates mostly in the financial niche. He's using one of his websites to show you a few techniques that have helped him to become an authority.
Danny is going to go through everything that you've learned so far. You'll go over the process of setting up a website one more time, as well as other parts of Internet Jetset course. Repetition is the mother of all skills.
One of the best things I've learned from this material is The Three-Pronged Content Silo Method. Danny uses this technique to convert visitors in buyers in the most ethical way. That's something that I've picked up from this course and apply through my work as well.
11.) Facebook Ads for Affiliates
John Crestani's friend Carlos Cruz is going to join him in a series of videos where the guys will lead you through Facebook Ads.
They won't show you how to do this step by step. They will give you a bunch of examples, show you what to do, and what not. I haven't finished this bonus material because I was already having a bunch of question marks above my head!
That was the moment I've realized that if I want to learn more, I'll have to pay more.
MY #1 RECOMMENDATION FOR MAKING MONEY ONLINE!
Internet Jetset Price & Sales System
So, the first thing you'll see is Crestani's advertisement for his Internet Jetset on YouTube. That's one hell of the promotional video which attracts you to check out what it is.
After you decide to accept his invitation, you'll be redirected on the page where he's going to run a free webinar. The webinar itself has little value. However, it's a great way to lead you through the sales system. By the end, he's going to offer his Internet Jetset course for ONLY $47 per month. 
Once you join the training course, you'll get access to Internet Jetset members area where the course is. You'll get two more offers instantly. One is for advanced 12-week Super Affiliate System for $187. The second offer is to get access to Internet Jetset Inner Circle for $97. 
Most of the people pass on both offers and start the training. However, Internet Jetset course is not enough if you want to learn everything. The basic course will teach you how to set up a website, find affiliate promotions, and start creating content. The part where you can learn how to leverage Facebook and YouTube and start making money, that part is covered in the 12-week Super Affiliate System. Therefore, you'll be forced to either buy the advanced course or leave the training if you don't want to pay for more.
Also, you will get 30-days money back guarantee. If you don't like the course in the first thirty days, you can ask for your money back. There is another option. You can freeze your monthly subscription for one month.
Internet Jetset Pros:
Straightforward affiliate marketing training.
Lessons are easy to understand and follow even by a complete beginner like I was
Progress is continuous because guys make you take action all the time
You can get your money back if not satisfied within 30 days, or even freeze your subscription for one month
Bonus training on Launch Jacking!
Bonus training on Authority Websites!
They have good customer support; I had problems with my subscription and they solved it after one email
Internet Jetset sales system can serve as a good example of what is John going to teach
Internet Jetset Cons:
I don't like to be pressured to buy and these guys make you either to buy or die! It's not the business model that I can respect. It's not customer oriented as it should be. Crestani admits on one of the videos that he's a greedy man and has a primary goal to make more money. Respect for the honesty though.
Even though training covers all the basics of affiliate marketing, I still believe that there should be more information about the business. They hide many critical details simply to prepare your mind for a more expensive offer that will follow.
You have to buy and manage the website hosting on your own. Crestani and the team from Internet Jetset will direct you to BlueHost where you can do so. Moreover, it's going to cost you more money. This is a big con because there are training services that are offering a lot more for a lot less money.
MY #1 RECOMMENDATION FOR MAKING MONEY ONLINE!
My Final Verdict 
I was waiting to write this Internet Jetset review because I wanted to see what other people are saying about this course.
I can see many positive testimonials and reviews claiming that they have earned some cash with Crestani's Internet Jetset. Also, there are a lot of negative reviews claiming that Crestani is a scam. When someone gets many different reviews for me that's an indicator that the product is good but it needs more work.
As I've said, I would like to say that John Crestani is a scam and that his Internet Jetset doesn't work, but that would be a lie. The program didn't work for me because I wasn't working the program.
Finally, I wouldn't recommend this course to a friend.
What Do I Recommend Over Internet Jetset?
For the last year and more, I'm more than happy to pay a monthly membership to Wealthy Affiliate.
That's the place of my business and it's my #1 recommendation for all new as well as more advanced marketers.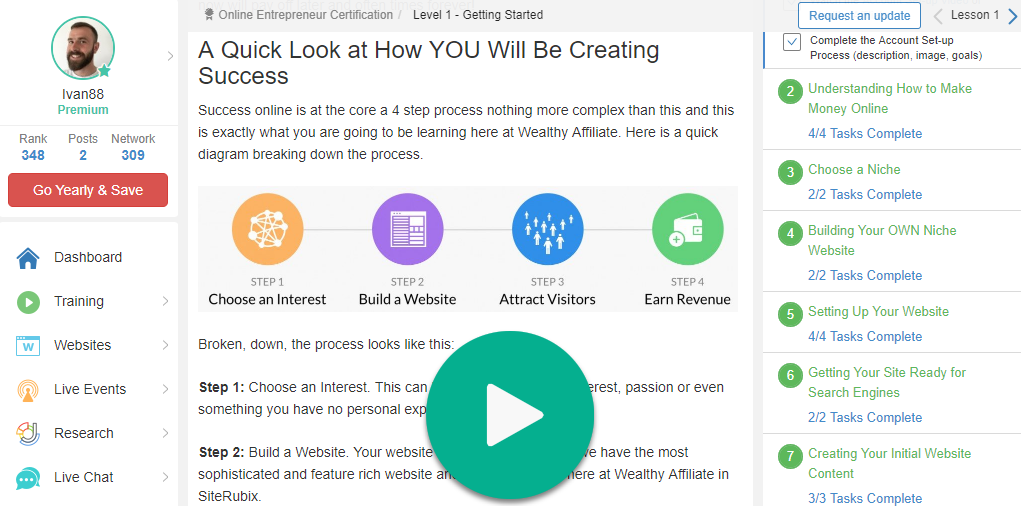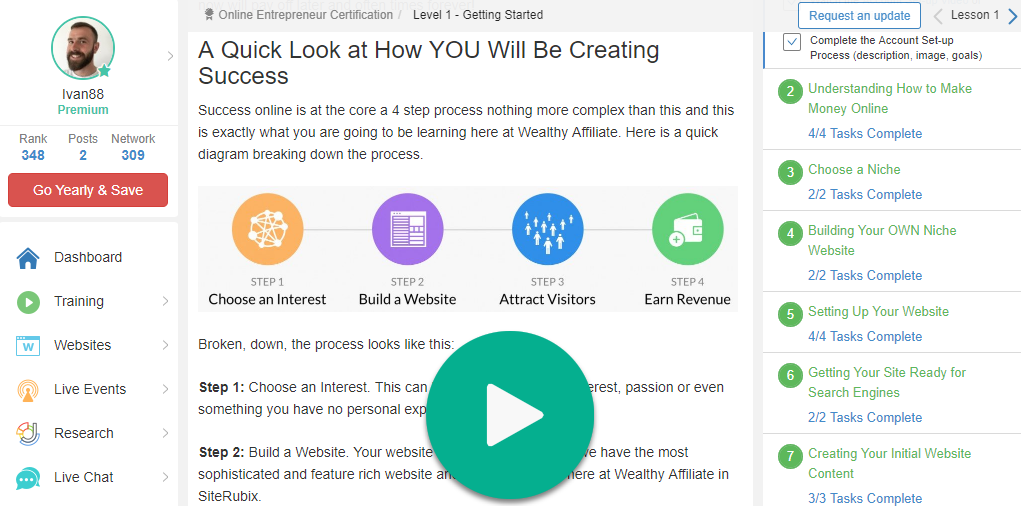 PRESS PLAY TO LEARN MORE!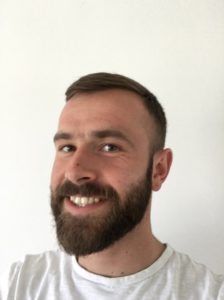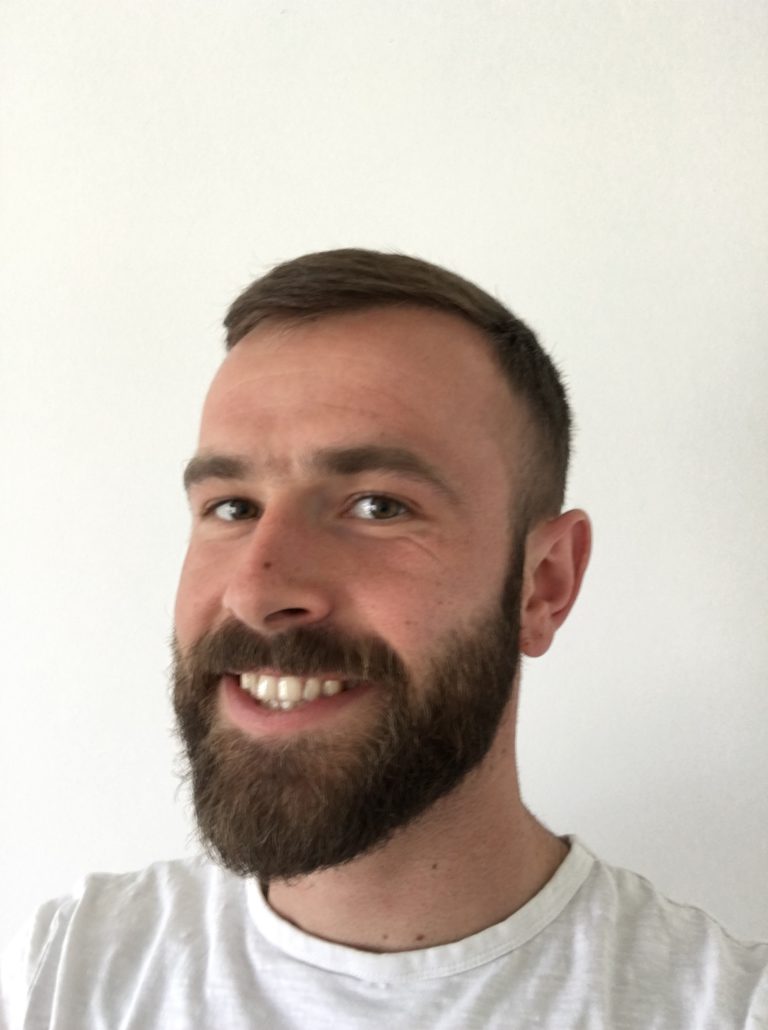 I wish you a successful online marketing journey!
If you need any help or you have a question feel free to contact me!
All the best,
Ivan,
founder, and CEO at
freeaffiliatemarketingbusiness.com