Do you think that you can make money online as soon as you start? Well, maybe in Fairyland, but certainly not in the first 12 minutes as this affiliate program suggests. The name, 12 Minute Affiliate, is nothing but a marketing trick played by Devon Brown to get you excited, that's all. On the other hand, the system might have some value after all. Stick around and read my 12 Minute Affiliate Review to discover what's in it for you.
Affiliate marketing is without a doubt the best way to make money online. If you are looking to start your own affiliate marketing business, you've landed on the right spot!
Devon Brown from the 12 Minute Affiliate claims that it's easy as 1..2..3!
I agree and disagree. It might be a scam. Let's inspect.
This system offers a set of DFY (done-for-you) funnels, email follow-ups, and traffic sources. All you have to do is set it up, invest money in traffic for your funnel, and start cashing in the affiliate commissions.
Does it sound too good to be the truth?
Official Website: 12minuteaffiliate.com
You see it's easy to get started, no doubt.
However, it takes a little bit longer to create the business out of nothing and start earning money. It may take you a whole year to learn everything and apply successfully.
That's the hard truth they don't tell you in those promotional videos.
I can show you how though if you are interested, of course.
Can You Make Money in 12 Minutes?
No, you can't make money in 12 minutes as the name of this system implies.
If you are a brand new marketer looking for the course or a system that can help you to start your own affiliate marketing business, perish the thought of getting rich quick now!
I've been suffering from the same desire not so long ago. I got affected by the sickness by watching and listening to marketing gurus all over the internet.
I want to help you realize that there is no such thing as getting rich quick. It's only a product of your imagination, nothing else.
If you want to get rich quick, why not try the lottery instead.
Anyway, many people use this exciting idea to get you to buy into their business.
There is nothing wrong with it as long as they don't cross the line between the good taste and scam.
The 12 Minute Affiliate is on the borderline of being a scam, and I'll tell you why in a short second.
You see, courses that teach affiliate marketing work. Well, most of them do. I believe that even the 12 Minute Affiliate works as well.
In my opinion, the problem is in the sales system.
Guys like Devon Brown, John Crestani (Internet Jetset) or Misha Wilson (The Super Affiliate Network) make you believe in unbelievable. And then, when you realize that Fairyland probably doesn't exist, you and many others get disappointed in business even though the course might be legit and working.
In the end, the owners will get their money but people who got the same promise, sadly won't.
I'm here to help you to get your money.
If you are looking for a legit affiliate marketing training course, I may have something better than 12 Minute Affiliate.
If you are new in the affiliate marketing world, make sure that you keep those images of Fairyland for the days when the grind is over.
But until then, I can show you how to get started for FREE with ZERO experience. Moreover, you'll get to taste the business with two complimentary websites and free access to beginners course on how to build the foundation. If you like our system, we'll show you how to get the most out of it for much less money you would pay to guys like Devon Brown.
Moreover, we don't do upsalles! We are focused only on teaching and helping you to succeed. Are you with us?
MY #1 RECOMMENDATION FOR MAKING MONEY ONLINE
What is the 12 Minute Affiliate?
Ok now, if you are ready, we can start this 12 Minute Affiliate Review to see what is this program all about.
I've spent some time digging through all the layers to get into the heart of the system and discover if it's just another scam or there is a possibility that this system works.
Here is what I've found.
The 12 Minute Affiliate is 'plug-and-play' DFY (Done For You) affiliate marketing system. The process, if applied successfully, can help you to make affiliate commissions daily even if you are a complete newbie. At least that's what Brown claims. To apply successfully, you'll have to follow the program by the letter.
Here is how it works in a nutshell.
Devon Brown and his team have created the whole set of DFY funnels which you can apply as soon as you finish setting up the system.
By the way, it takes 12 minutes to go through all the steps and set it up. Hence the name, 12 Minute Affiliate.
This system allows you to get instant access to a bunch of the ClickBank, JVZoo, and Warrior+Plus products for which guys have already prepared the sales funnels.
You can choose from the three categories or niches of products:
Making money online
Weight loss
Personal development
According to Devon Brown, after you set up the system all you have to do is pick the one you would want to promote, pay for traffic to the funnel, collect emails, send offers, and wait for commissions to start cashing in.
It all sounds effortless in theory.
However, the reality is a bit different in 99% of the cases, and I'll tell you why. You see, there is a warning sign over the 12 Minute Affiliate in my mind.
Making funnels is easy. You can even do it by yourself in one day by following the instructions that you can find all over YouTube for free.
Moreover, ClickBank and other marketplaces are accessible to everyone. You can find many products to promote in just a few clicks.
Here is the problem.
DFY lead generation and email follow-ups are something that I wouldn't pay for just like that. Especially not to some unreliable excited system such as 12 Minutes Affiliate which leaves an impression of a scam.
A lead generation based on paid traffic is a delicate process that requires a laser sharp precision. You have to know your niche like a palm of your hand if you want to generate the right leads that will ultimately convert.
Otherwise, you may risk a lot of money going to waste. Many people hire personal mentors to help them with the process.
Here is another warning.
Even though in theory this system sounds like a sure shot, I still have my doubts. It's true that you can copy paste a funnel after it's working.
However, systems like the 12 Minute Affiliate are not reliable or proven.
The system is expensive which is something they don't tell you in those promotional videos. The fact that the owners hide the real truth about the price is raising those doubts in most of the people.
You can see how Fred Lam applies the same principle with his Starting From Zero system.
We'll discuss the price of the investment a bit later as well as the legitimacy of the system. Now let's move on with this 12 Minute Affiliate Review to see who is behind the whole shebang.
Who is Devon Brown?
Devon Brown introduces himself shortly at the beginning of the sales video and once more during the presentation.
However, he's not sharing too much information about who he is or even showing his face. If you examine the official sales page of this product, you'll discover that there is no about page.
On the one hand, that's ok because I like to see that people put the product before themselves.
On the other hand, the fact that he's not showing himself raises those doubts about the legitimacy of the system again.
So I went on to do a quick Google research to discover who Devon Brown is.
This guy is quite a multi-talent! I have to say that I'm impressed by the life and career of Devon Brown,
He's an author, motivational speaker, entertainer, internet entrepreneur, dating and personal growth expert.
However, the man says that he's not a tech person and yet he's a super successful entrepreneur who sold millions of dollars worth of products and services online. I have to say that I wouldn't trust my money so easily to someone who says that he's not an expert so openly.
Anyway, that's just skeptical me talking. Devon Brown is a real person, and he seems to be a legit online entrepreneur.
Who is the 12 Minute Affiliate for?
As you could learn so far within this 12 Minute Affiliate Review, the system is for people who are looking to start an online business based on the affiliate marketing model.
Some people find affiliate marketing to be frustrating. There is a lot of technical stuff to learn. Moreover, all of us have to do everything alone at the beginning which drains a lot of energy.
This system is designed, in the first place, for anyone who wants to make money online without having to do too much work.
12 Minute Affiliate could be ideal for the people who don't have nerves and necessary patience to learn the process on their own. That's why we call system like this one 'plug-and-play.'
Secondly, this system can be for everyone who wants to invest money online.
The real price of the program is not the one that is advertised. The full amount is far from the initial $9,95. I'll explain the price later in this review.
Also, to make the system work, the ideal customer should have a gross amount of cash with no name on it for advertisement cost.
In the end, the whole 12 Minute Affiliate system is based upon the affiliate marketing model that works. The fact that the model which Devon Brown is selling in DFY format works means that it can be literally for everyone interested in making money online by selling ClickBank products.
But.
If you are interested in learning the model on your own as you should if you are serious about earning money online, I invite you to check out the link below.
Affiliate marketing can be, and it is a long term business opportunity. Only those who are willing to master affiliate marketing can make something out of it in the long run. The rest will have to collect crumbs such as are presented in this 12 Minute Affiliate Review.
The program that I recommend down below is top quality. You can learn and apply all the secrets of long term success online.
Are you in for pennies or dollars?
MY #1 RECOMMENDATION FOR MAKING MONEY ONLINE
12 Minute Affiliate System Review
Devon Brown calls his system a revolutionary system for making money online. It's done in 12 minutes, and it can make you money on autopilot. You'll get everything done for you, so you don't have to lift a muscle. The only thing you'll have to do is set up the system, choose an affiliate funnel, pay for the traffic, collect emails, and wait to start getting commissions.
In my experience, the 12 Minute Affiliate sounds too good to be true.
However, let's not judge yet.
Let's see what you can get if you ever decide to start with this affiliate marketing system.
Here is how it looks in more details:
DFY Affiliate Funnels
DFY Emails and Follow Ups
12 Minute System Setup
E-Z Funnel Wizard
DFY Traffic
Private Facebook Community
Bonus #1 – Success Library
Bonus #2 – The Free Traffic Guide
Bonus #3 – How Products Promos
DFY Affiliate Funnels
Devon Brow will serve you with tons of DFY Funnels to choose from. You can find ready-to-go affiliate funnels in the some of the most profitable niches online.
The guys have already created landing pages and bridge pages that lead directly to some of the top converting affiliate promotions from ClickBank or JVZoo. You can choose from top affiliate promotions in 'dating,' 'weight-loss,' and 'making money from home' niches.
I still think that this is something you should do by yourself if you are looking to create a long-term business online.
DFY sounds easy, but does it work?
DFY Emails and Follow Ups
One of the features of 12 Minute Affiliate is a series of done-for-you emails. It includes tons of professionally written follow up messages that you can send to your subscribers.
Devon Brown estimates the value of this package to be around $3,200! As a member of his system, you can get access to all of them in just a few clicks.
I believe in the power of list and email follow-ups.
However, I would rather sit down and write it by myself.
It's a delicate process which requires your full attention. The only way to do it right is by yourself. Your future readers want to communicate with you and you only.
And that's how you create a long-term relationship which will yield you a fortune for years to come.
12-Minute System Setup
The members of the 12 Minute Affiliate will get access to the dashboard from where they can start the whole system in just 12 minutes.
However, Devon says that it may take you a bit longer, maybe even a day, to complete the setup.
There are six steps to follow to complete this task.
First, you'll have to create your account. Then, you'll have to purchase an email auto-responder and activate it which is step three. The last two steps are the ones where you choose the funnel and buy traffic to start the money making the process.
Additionally, you can pay extra and get all of this done for you.
E-Z Funnel Wizard
Another feature of 12 Minute Affiliate is Funnel Wizard.
If you don't want to choose from already done for you funnels, you can create a custom made one.
All you have to do is choose the template, choose a format of the funnel, enter your unique affiliate link, and it's done.
DFY Traffic
Devon Brown says that they've made ordering the traffic easier than ordering a pizza!
This option allows you to get access to targeted niche traffic in minutes. You have to choose how much traffic you want, and they will do it for you.
The amount of traffic depends, of course, on your budget.
You see, I'm not sure about this one.
I've already mentioned once, and I'll repeat it, I would not believe their promises just like that.
I know for a fact that many people out there are experimenting with paid advertisement daily. The rules and regulations are shifting and changing all the time which requires your full attention.
Moreover, Devon Brown does not leave the impression that he is an expert at this stuff.
If you want to master the paid traffic sources, you should indeed find an expert.
Also, paid traffic methods are not a foundation for a long-term business. They lead to instant gratification, and not to a self-sustainable business.
I'm an advocate of SEO and the free traffic methods because that's the way to build a long-term business online.
With paid methods, you have to chase people to buy. On the other hand, the people who come to you through search engines are there by their own will and in most cases are ready to buy.
Moreover, you don't have to pay a dime for them to come to your business! They will search for you!
If you want to master the SEO and all other sources of free online traffic, I invite you one more time to click the link below. The strategies we teach are 15 years old! It means that it worked then, it still works today, and it will work in 15 years from now! That's how you create something for life.
Are you looking for the same?
MY #1 RECOMMENDATION FOR MAKING MONEY ONLINE
Private Facebook Community
Members of 12 Minute Affiliate can access to private FB community anytime.
According to the creator of the system, Dewon Brown, it is the place where active members come together to share ideas and accomplishments.
Bonuses
Every member of the 12 Minute Affiliate will get three bonus features together with the primary system.
The Success Library – It includes a collection of 15 personal development titles. As I've said, Devon Brown is a personal development guy, so he includes some bonus material that can help his customers to beat the procrastination and unlock their full potential.
The Free Traffic Guide – Devon shares 16 different was how to get free traffic on your website in his guide.
Hot Products Promos – in addition to products already included in the system, they will automatically run the hottest new promotions for you if you want.
12 Minutes Affiliate Price 
Now, I left the price for the last part of this 12 Minute Affiliate Review.
Do you think that you'll get all of that for only $9,95?
Think again, please.
The following is how the price is structured for 1 Niche package. It means that for the price, you can choose only one of the three niches offered — for example, the weight loss niche.
A 14-day trial of 12 Minute Affiliate – $9,95
The 12 Minute Affiliate – $47 per month or $397 one time for a lifetime access
Done-For-You Setup – $67 one time payment
3x Your Results Blueprint – $39 one time payment
There is a second deal which includes all three niches in offer. The following is the structure for 3 Niches package.
A 14-day trial of 12 Minute Affiliate – $9,95
The 12 Minute Affiliate – $97 per month or $797 one time for a lifetime access
Done-For-You Setup – $97 one time payment
3x Your Results Blueprint – $39 one time payment
This system is a so-called 'pay-to-play' scheme which means that if you want to make money, you'll end up paying a lot more than you may think initially.
The cost of the advertisement is not included. It means that if you want to make the system work, you have to buy traffic as already mentioned. The price can quickly reach a couple of thousands as it's not so uncommon to see with paid advertising methods.
Is 12 Minute Affiliate a Scam?
Many people think of systems like 12 Minute Affiliate to be nothing but a scam. The truth is not far away from that.
I've told this once, and I'll repeat it, this system is on the borderline between a legit way to make money and a pure scam.
The reason why this system can be called a scam is because of the way Devon Brown sells the product.
He will offer you access for only $9,95. For that money, you can inspect the whole thing for 14 days. Moreover, he sells you the idea without mentioning the upcoming upsalles which you'll have to buy if you want to make the system work for you.
In my opinion, that's not the way how you do business.
That's how you trick people into spending ten bucks.
On the other hand, the 12 Minute Affiliate system might work in the end. The affiliate marketing model which Devon Brown applies is legit. People are making money online by driving people through funnels and promoting ClickBank products every day. I just haven't seen any proof of the statement from Devon Brown and his team that people make money applying their 12 Minute system.
Once again, affiliate marketing is a delicate and comprehensive process. Even if this system is perfect, you still have to invest a substantial amount of money to make it work.
With all that being said, I can say that 12 Minute Affiliate is not a scam. I believe it's a legit way to start working online.
If you want to invest your hard earned money into a done-for-you system which is not 100% sure to work, go for it.
However, always remember, it's not the way to create a sustainable and long-term business online. To do so, it takes a lot more. But in the end, it's all worth it.
Do I Recommend 12 Minute Affiliate?
As the final matter of this 12 Minute Affiliate Review, I want to say that I don't recommend this system.
Not to you or anyone else.
Repetition is a key to learning; that's why I'll say this one last time.
If you want to create long-term business and earn a passive income online, you'll have to learn the whole thing at first.
Then, and only then, you can start making some real bucks.
Always remember that everything that comes in a DFY format such as 12 Minute Affiliate is nothing but a way to satisfy your desire to make money fast.
The universal law is that everything which comes fast to you goes away in the same manner.
I can show you the way to create a long-term business online in four steps.
Those four steps require your full attention.
You can learn and apply proven methods that exist for decades and which never fade away.
Moreover, the most significant investment will be your time, not your money.
To build real money making machine online you have to:
Choose YOUR niche – something you're passionate about, and you have the knowledge to share in return for money.
Build a Website – we give you two FREE websites so you can start with ZERO investment and we'll show you how to build and operate your future business if you want.
Get the REAL Traffic – if you decide to work with us, we'll show you the best ways how to get FREE TRAFFIC to your site all day and every day!
MAKE MONEY! – using nothing but affiliate links. No scammy funnels or tricky offers. We'll show you how to make money in an honest and legit way that exists for 15 years.
We offer you a FREE STARTER MEMBERSHIP so you can see what's the real deal.
We don't need your ten bucks.
If you want you can give them to Devon Brown for his 12 Minute Affiliate offer.
We need only your email address so we can keep in touch.
You can keep the free member status for as long as you want.
The decision to start working with us to apply the four steps from the above is going to cost you only $49 per month!
I bet that you spend more on coffee or something like that each month.
I know I do.
You see, I like coffee. It helps me to stay productive in my business.
If you like coffee like me and you want to learn more about the affiliate marketing, I invite you to check out what's behind the image down below.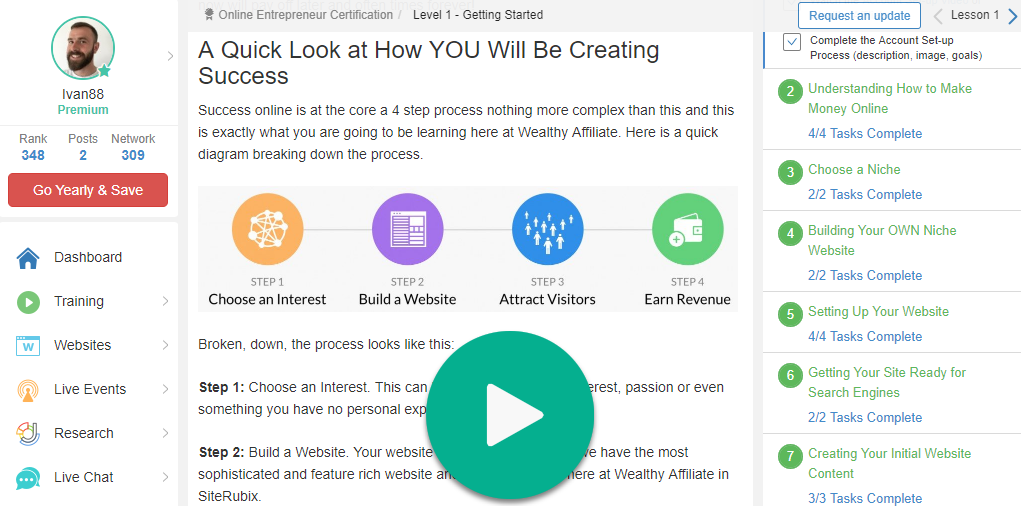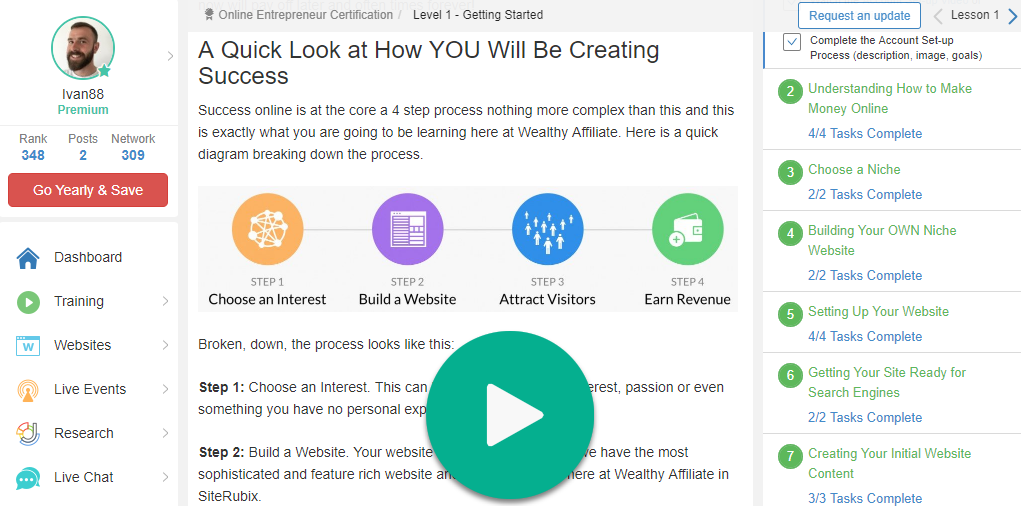 PRESS PLAY TO LEARN MORE!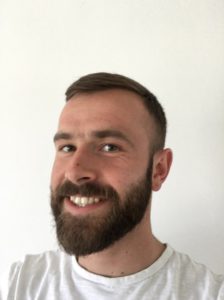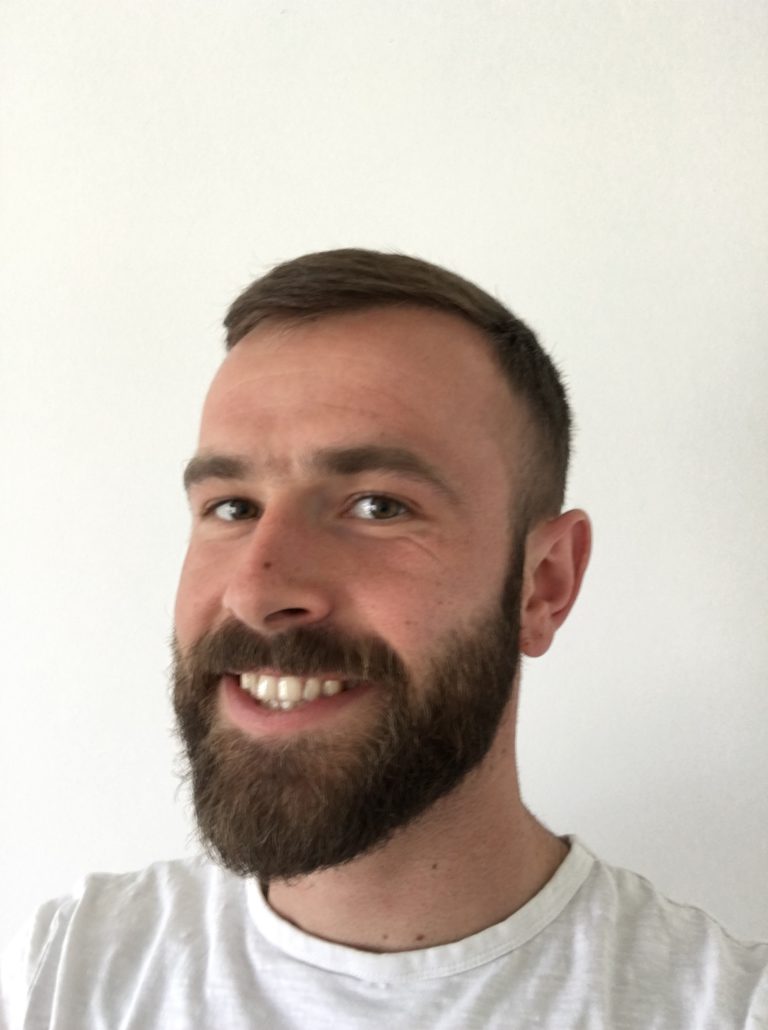 I wish you a successful online marketing journey!
If you need any help or you have a question feel free to contact me!
All the best,
Ivan,
founder, and CEO at
freeaffiliatemarketingbusiness.com