Is Clickearners.com a Scam? – Review – Why'd You Pay For This?
Welcome to my Clickearners.com review. If you wonder whether Clickearners.com is a scam or legit, let me show you a few dirty secrets that I discovered.
At first sight, this website looks like a legitimate opportunity to find virtual assistant jobs. In fact, there are many sites like this that offer the same service.
However, there's a huge difference.
Becoming a virtual assistant or in other words, a freelancer is free. And Clickearners.com will charge you for it.
So is Clickearners.com a scam or legit? Well, you should see all the warning signs.
By the way, congratulations on researching yourself! Quick research saves you time and your hard-earned money. 👍 It shows that you are serious about finding a legitimate way to make money online.
In this Clickearners.com review, I'll show you what this website is all about, how it works, how much could it cost you to "join for free," why I think it's a scam, and more!
Product Name: ClickEarners.com
Product Type: Freelancing Platform?
Owner: ???
Price: $27
Recommended?: No!
Quick Summary: Clickearners.com is a freelancing platform that promises high paying virtual assistant jobs. At first glance, the site seems legitimate. However, I have plenty of evidence that it's not. The site charges a fee for jobs that are predominantly free on sites like Fiverr, Upwork, and others. There is a serious lack of jobs inside, the site is not up to date, etc. Besides, some people have filed a complaint that the service is fake. Scam alert!
==>Click HERE for My #1 Recommendation<==
What is Clickearners.com?
Clickearners.com is a website where you can learn how to become a virtual assistant and get paid to do freelance work, tasks, and projects from home. According to this website, you can work from anywhere you want and choose your hours.
That's all good. You can work as an online assistant (although you'll get paid to be an online 'slave'), but you see, I don't trust Clickearners.com at all because they will charge you for a service. I mean, there are hundreds of sites out there that will let you join for free.
Why on Earth would you pay for it then?
The truth is that someone has been thinking and has come up with an idea of charging people for something that Google will do for free. If you want to find an online job, all you need to do is ask, and it shall be given to you by mighty Google.
I mean, it's all about free information, so why not use it?
Clickearners.com is most likely a bogus website that you should avoid. Just yesterday, I have exposed another scam called Real Money Streams. The same thing is here as well. They invite you in by promising online jobs and quick cash. Then, they charge you thirty bucks to redirect you to other free sites.
How Does Clickearners.com Work?
Let' go over the steps from the Clickearners.com official website. They claim that all you need to do is follow the three simple steps to start earning online as a virtual assistant. So, here's what they ask you to do:
Register
Activate Your Account
Follow the Instructions and Start Earning
Then, once you are in, you are going to get an opportunity to choose from a variety of jobs such as:
Product Testing
Surveys
Typing & Writing
Data Entry
Online Research
Social Media Management
and more
To make it look like a legitimate service, they will give you a few "How To's" and direct you to freelance sites where you can find those jobs. However, you don't need Clickearners.com to get them. As I said, you can find the same gigs all over the net for FREE.
Also, some people have complained that they paid but never received login details. That's a clear sign of a scam in progress.
Who is Clickearners.com for?
They claim that it's for anyone who is looking to make money online as a virtual assistant. Your skills and background are not relevant as long as you are willing to do the work.
However, I think that Clickearners.com is a scam, and it's the best for the owner who is, by the way, anonymous.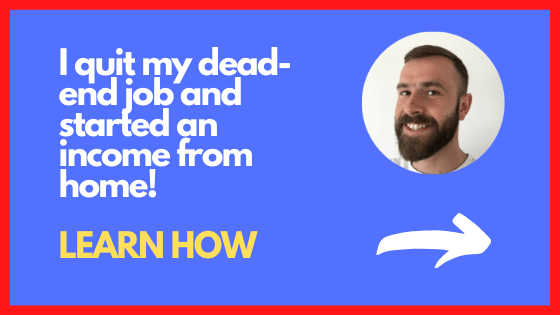 Can You Make Money With Clickearners.com?
I tried to find at least one happy customer that can confirm that Clickearners.com is a legitimate site for making money online. After a few hours of research, all I've got were complaints that it's a scam. I'll show you a few of them later in this review.
In theory, yes, you can make money as a virtual assistant. However, the earnings are meagre. For example, survey sites pay a few cents for each survey you complete. Other jobs are equally low pay. If you dedicate enough time to one particular job, you might be able to earn some serious money down the road.
Is Clickearners.com Free to Join?
Now, this is the biggest problem with Clickearners.com and the main reason why I believe it's a scam.
On the official site, they say that all you need to do is register for free and activate your account. But you see, they will charge you a monthly (or yearly) fee to become a virtual assistant as soon as you click through the site.
What's up with that?
So first, they'll ask you only your name and email address. Then, you'll need to answer a few questions to get accepted. I didn't know that you need to be specially qualified for virtuals assistant jobs. Wow!
And then, all of a sudden, they ask you to pay for a membership. And for what? To get access to jobs that are free all over the net.
Clickearners.co justifies the membership fee by saying that they need to do so because they don't take any percentage of your earnings. Also, to ensure that you are a real and genuine home-based worker.
I mean, what???
Can You Get a Refund?
Based on the information from the official site, you can get a refund. You're covered with a ClickBank 60-days money-back guarantee. So if you feel like you've been cheated and think that Clickearners.com is a scam, luckily, you can get your money back.
Unfortunately, ClickBank is becoming less and less trusted marketplace because of bogus sites (marketing funnels) such as the one in the review.
What's Good About Clickearners.com?
The short answer would be nothing. A bit longer answer would be, I don't like anything about Clickearners.com. Except, maybe that money-back guarantee. Everything else is, in my opinion, a scam designed to trick you into spending money.
==>Click HERE for My #1 Recommendation<==
What's Wrong With Clickearners.com?
On the other hand, I have prepared a few warning signs that show that Clickearners.com is not a trusted site and a scam.
1.) No Need to Pay For This Information
The prefix "free" in "freelancing" has a double meaning. First of all, you are free to work whenever you want and wherever you want. The second thing is, it's free to get these jobs.
You see, the net is full of freelancing websites like Fiverr, Upwork, Swagbucks, or Inboxdollars, where you can either fill surveys for cash (sometimes coupons) or find gigs like copywriting or social media management free of charge.
My original question was, why would you pay $27 to Clickearners.com for something free?
I hope this section of my review has given you an answer. You don't need to pay anyone for a job. People should pay you for a job well done.
2.) Fake Testimonials?
Once you land on Clickerners.com, you'll have the chance to read a few user testimonials. Both of them say that this site has changed their lives and how they earn more money than they've ever earned before.
Basically, they say everything you want to hear.
However, like many other ClickBank offers, this one is most likely using fake testimonials to attract as many buyers as possible. There are no images, names, or ways to check those testimonials.
3.) No About Me Page or Details About the Owner
Another thing that worries me about Clickearners.com is a lack of transparency. You see, legitimate websites always provide enough information about the site or service. In this case, there's nothing on their site that can give it a bit of credibility.
I couldn't find an about me page, or even contact page so that you can send them an email before joining. Nothing, zero, nada. Complete lack of transparency that tells me only one thing, it's a scam, run for your life!
They simply funnel you through the site until you pay the membership. Would you trust the site that can offer you at least a social media account?
4.) Very Low Trust Score & Ratings
While I was collecting information for this review, I went over to scamadviser.com to check Clickearners.com. As I expected, this website has very low trust scores and ratings.
They say that the site has a strong indicator of being a scam. The trust score is only 20%, and they advise caution.
Also, I read a few reviews out there. Everyone has the same opinion. The site is not trusted. Some even claim that the site is changing the name as soon as negative reviews start to pop up.
If that's not enough.
5.) People Complained That the Service Is FAKE!
I found a few complaints about Clickearners.com from real customers on the same site, scamadvisor.com. Both persons filed almost the same complaint.
One person wrote that he paid for a membership but never received any login details. The second guy said that he received a password, but it didn't work.
Is Clickearners.com a Scam or Legit? – Final Verdict
Based on a lot of evidence that I've shown you in my review, my final verdict is that Clickearners.com is most likely a scam. Maybe not a scam, per se, but it definitely falls into the category of shady and scammy ones. I don't trust this website at all.
You don't need to pay to become a virtual assistant. Those jobs are free, and sites that host these jobs are also free to join. At least, those that are legitimate. Anyone who will charge you to get access to virtual assistant jobs is probably trying to scam you.
Besides, Clickearners.com has many negative reviews out there that confirm my claim over here. As you can see, some people have even filed complaints that the site is fake. They say they were ignored as soon as they've paid a membership fee.
Lastly, I do not recommend bogus sites to my readers. The net is full of them. So, stay safe and always search for a review. Clickearners.com is another one in a row that is up to no good.
Where Can You Find Online Job for Free?
Thanks for reading my Clickearners review. I hope you've got all you were looking for. To save you time and money, let me show you how you can start an online job for free.
A few years ago, I was looking for a legitimate way to start working on the internet. But all I've got were scams. However, I persisted, and today, I'm happy to recommend the best place to start your own online business.
Wealthy Affiliate has helped thousands of other regular people, just like you and me, to earn a passive online income. The best thing about Wealthy Affiliate is that it's free to join!
WA has helped me and thousands of others to start something real. Make sure you don't miss your chance and hit the button below! 🙂
==>Click HERE for My #1 Recommendation<==
If you need any help or you have a question, feel free to contact me.
All the best, Ivan. Founder, and CEO @freeaffiliatemarketingbusiness.com