eCom Profit Sniper Review – Secret $2K per Day Method or SCAM?
Is there a secret that allows people like you and me to make $2.000 today or eCom Profit Sniper is a scam which aims at your wallet? I purchased the course to find out the truth, and I can say it's far from what's advertised. This eCom Profit review reveals everything you need to know before making your decision.
The spokesperson in the sales video, Tom Parker, talks about making money from dropshipping from the comfort of your home. While there is nothing wrong with the business model he promotes, there is a big problem in the way how he is doing it.
Before you even consider taking any steps forward, understand that online business is not as smooth as presented. Those online gurus will use every single marketing trick to make you buy the product. If you can hear things like fast, big, and juicy commissions, or secret methods, money-making loopholes, and such, the best decision is to click the X and run away. Trust me. I've been there. It never works like advertised.
On the bright side, dropshipping is a legit opportunity. You can indeed make money via Shopify. However, not a single person in one million has made it happen with 20 minutes of work every day. That's an absurd claim, nothing but a marketing trick.
I purchased this program because I was interested if it can help you to build a Shopify store or eCom Profit Sniper is a scam. Let's delve into it and find out the truth.
Official Website: ecomprofitsniper.com
Before we begin with this eCom Profit Sniper review, you are entitled to free advice from someone who's been through a few scams so far.
Here are a few examples:
Do not believe every word you hear from the mouth of the people who are trying to sell you a training course of any kind. The internet today is full of offers which are designed to make money for owners in the first place. In many instances, the customers are in the last place.
Always search the Google for a product review whenever you find something you're not sure about. If you can't find a decent review, please, feel free to contact me. I'll get right into things to help you out.
If you are tired of scams, if you don't want to spend your hard-earned cash on half-baked courses or another 'get rich quick' scheme, I invite you to click the link below.
MY #1 RECOMMENDATION FOR MAKING MONEY ONLINE
What is eCom Profit Sniper?
eCom Profit Sniper is a system which promises to help you build a Shopify store. The business model is also known as dropshipping or eCommerce. Tom Parker talks about this legit business opportunity like it's effortless and how you can start making big commissions as of today. Also, he claims that you can start without any previous eCommerce experience.
However, there are two sides to this story.
First of all, there is no way to start making money as of today. A bunch of internet gurus will try to convince that it's easy. They will talk about earning big commissions without the need to work for it. In this case, the guy goes nuts by telling you that you can start making money today working only 20 minutes.
To make things worse, he talks about how you can make $2.000 today, and even 10.000 this week! I feel I don't have to tell you that that's a complete exaggeration and merely impossible. It creates false expectations which have nothing to do with reality.
No matter which way you go online, you will have to sit hours and hours by your computer, especially in the beginning, if you want to create something which will provide you an online income. No matter what those gurus claim, there are no shortcuts to success.
The guy behind this offer is crossing almost every line of fine taste only to sell you a half-baked course on dropshipping. The things he'll say to make a sale are the reason number one why products like eCom Profit Sniper are classified as a scam.
On the other hand, as I've said already, dropshipping is a legit way to make money online. If you are not familiar with the business model, let me explain briefly.
Dropshipping is a direct fulfillment method where a store doesn't keep the products it sells in stock. Instead, when a store sells a product, it purchases the item from a third party and has it shipped directly to the customer. As a result, the merchant never sees or handles the product.
A lot of people had recognized this opportunity. Some of them even managed to make a living. However, none of them did it in a record time without working for it. Every success has its price.
eCom Profit Sniper Price
The initial cost of this product is only $37. However, as soon as you pay the price to get your hands on this seemingly legit opportunity, you'll discover that's not all to it.
You see, eCom Profit Sniper is a marketing funnel. It's far from what you have had the chance to hear in the video presentation. The funnel is designed to get you in via sweet-talking video where you get promised a luxurious life if you decide to go for it.
But once you are in there, you'll discover there is a lot more to it.
MY #1 RECOMMENDATION FOR MAKING MONEY ONLINE
eCom Profit Sniper Upsells
Once I passed the security checkout and managed to purchase my license, I was slapped by two additional upsells.
Premium eCom Package – $197 (downsell to $97 if you decline the first offer)
Targeted Traffic Booster – $196 (downsell to $96 if you decline the first offer)
Both upsells were declined. However, I was surprised to see both packages unlocked once I gained access to training dashboard.
eCom Profit Sniper Review – The Truth Behind the Scenes
As per usual, I found a low-quality training behind a hyped video presentation. Before I start talking about the training and its quality, let me point out to a few more surprises which await you if you ever join this program.
The Two Steps
As soon as you enter the members' area, you'll be asked to complete two steps.
The first one is to claim your free profit-ready website. They will tell you how the site is worth $2.995, but you can have it for free because you are a member. However, once you follow the procedure, you'll soon discover that it's going to cost you an additional $167 to get the hosting — surprise surprise.
The second step is to register for the VIP members workshop. This workshop is, in their own words, time-limited and can help you learn how to generate your first commission tonight. That's another promise without a guarantee. However, the workshop is actually a prerecorded webinar with John Crestani. He's using the opportunity to pitch his Super Affiliate System. The price of the mentioned training is $997.
I skipped both opportunities because they have no connection with the eCom Profit Sniper.
The Training
The training comes in four modules. Each training module contains a set of videos on how to set up a Shopify store. I sat through the training, and honestly, I feel like a lot is missing. When I see training like eCom Profit Sniper, I'm not left with many choices but to think it is a scam.
Though the information within the course is legit, there are a couple of problems with this training.
First of all, the training is cut short. No matter what Tom Parker claims, you cannot speed up the learning process. This program looks like yet another one in a series of half-baked digital marketing courses I'm used to seeing all over the net.
Within the course, you get a set of instructions on how to set up a Shopify store. Also, they fly over critical information about AliExpress and Oberlo, finding the products for your store, choosing the images, doing keyword research, and other aspects of dropshipping business.
I know for a fact that drop shipping or any other type of business takes time to get off the ground. Even experienced online marketers have to spend a lot of time to set up a business. There are a few phases, which you can't skip or fast forward. There is a setup stage. Then, there is traffic generation stage. And finally, there is an optimization stage where you have to tweak your business to get the maximum returns.
If you are a beginner, in my opinion, you will need a lot more than eCom Profit Sniper to get it done.
Secondly, the last pieces of training are specialized in getting targeted traffic from Facebook, Google, and YouTube. Once again, the situation is the same. The videos are brief and only skim through the topic. What bothers me the most, they won't tell you that it costs at least $1000 to get started with PPC traffic generation. It's not enough to have a store if you don't have money to advertise your offer online. No traffic, no business.
eCom Profit Sniper looks like another 'get-rich-quick' scam in a row. Everything I've seen since the very first time I laid my eyes on this reminds me of those few honorable mentions from the top of this review. The training is shallow. It serves only as a means to justify the price.
MY #1 RECOMMENDATION FOR MAKING MONEY ONLINE
eCom Profit Sniper Pros:
1. Basic Shopify Training
The course contains legit information on dropshipping. Though it's low-cut material, one can learn how to set up a Shopify store and get started. It's not enough to help you make money in record time, but there are a few things that can be learned from this course if you are interested in dropshipping.
2. 100% Money-Back Guarantee 
If you ever decide to go for it, but you find yourself not satisfied with the material, or you don't achieve the results you've been promised, you can ask for your money back. ClickBetter is a retailer which offers 60-days money-back guarantee. All you need to do is to contact the customer support, and you'll be refunded in the next 24 hours.
eCom Profit Sniper Cons:
1. The Lack of Information About the Owner
These days it's a rare thing to find an online marketing program that has a proud owner. You see if you can't find any information about the owner, the program is most likely a scam or something which is not worth a penny.
In this case, the owner of eCom Profit Sniper claims that his name is Tom Parker. He shares a story about his life. He tells you how he has been lucky to get out of his miseries after he has discovered Shopify.
However, since he's not sharing anything else about himself except the story, it's hard to believe that he's a real person. At least a social media profile would do the trick. To me, this is a major red flag.
2. No Proof That the Numbers are Real
You can easily get mesmerized by the numbers presented in the video presentation. The spokesperson will show you a few snapshots of alleged earnings to get your attention. There is no real proof that the numbers are real. Photoshop can do wonders.
Some people do make amounts of money mentioned in the video, but those people are masters of the field. It takes years of trial and failure to reach $10 000 per week. Anyone who tells you differently is not honest. This is another serious red flag in my eyes.
3. Dropshipping is Not As Easy As Presented
The sales video presents dropshipping as a get-rich-quick scheme. He'll tell you how you can make money in less than 20 minutes work each day. This statement is ridiculous!
As I've said once, and I'll repeat it, it takes time to learn the basics. Without learning the basics first, you can't expect to make money. Dropshipping is, like every other business, a process which takes time. Twenty minutes daily won't help you get anywhere. A couple of hours, on the other hand, for a six month and more might turn the trick if you are consistent and patient.
MY #1 RECOMMENDATION FOR MAKING MONEY ONLINE
4. Student Testimonials are Fake
You've had a chance to see three lovely people talking about how eCom Profit Sniper has helped them to become wealthy. However, the truth is far away from what you can hear them say. Those people are giving fake testimonial about the product they have never seen or tried.
As you can see on the image above, this woman offers a video spokesperson service on a popular freelancing website called Fiver. Therefore, you can flush down the toilet everything she says.
5. There Is No Fee Website
Another thing that bothers me is a free website. They will even tell you that the site is all set up and fully optimized to make money fast. However, that's not true.
As you know already, the site is not free. Moreover, it's not fully optimized or profit-ready. It's going to cost you money, and you'll have to set it up by yourself.
6. Expensive Upsells 
The last thing I found seriously repulsive about eCom Profit Sniper were those expensive upsells. Once I add those numbers together, the price of the course jumps from $37 to $430!
I like full transparency. Anyone who is not completely honest about the price is not worthy of my time or money.
Is eCom Profit Sniper a Scam?
Though we have more cons than pros, eCom Profit Sniper is not a scam. At least in technical terms. If you purchase this offer, you'll get a training course on dropshipping. Though the training is low-cut, the method described is a legit money-making opportunity, and there is nothing scammy about it.
On the other hand, if you think about all the red flags which I discovered, you can say that eCom Profit Sniper is a scam designed to rip you off. However, all those things are marketing, and unfortunately, there is nothing illegal here.
I'll let you be the judge.
MY #1 RECOMMENDATION FOR MAKING MONEY ONLINE
Do I Recommend It?
All I can say after reviewing this offer, I'm not a fan of marketing funnels like eCom Profit Sniper. I don't believe in overnight success. Anyone who tries to tell me differently is sugarcoating the truth to sell me the product, a low-quality one.
I don't promote or recommend this training course.
How to Start an Affiliate Marketing Business for FREE?
Thanks for coming to the end of this eCom Profit Sniper review. It shows that you are a serious person who takes every step with the most attention.
If you are interested in learning how to build an affiliate marketing website and make money online, I have a great alternative to those money-sucking offers.
This process is proved by thousands of online marketers all over the globe. You are looking at the one right now. 🙂
Here is the process in a nutshell.
Firstly, you'll be choosing a niche.
A niche in affiliate marketing is an area of interest. For example, my niche is affiliate marketing training courses. Yours can be anything you want. If you like golfing, then golfing equipment can be your niche.
Secondly, you'll be building a website.
A website is not too hard to build. We will develop and maintain your site for you. All you have to do is choose the name, pick one of the preset themes, and the rest is on us. It's done in less than five minutes!
Thirdly, you'll be attracting visitors to your site.
The first roadblock in this business is finding the right source of traffic. We are going to show you well-kept secrets to unlimited FREE TRAFFIC from the internet. However, you'll have to work to get it. This is not a 'get rich quick' scheme!
Fourthly, you'll be selling the products of your choice to your visitors to make money!
We'll show you how to use affiliate links and Google Adsense to monetize your site and make those sweet affiliate commissions!
Wealthy Affiliate is the best place online to learn four steps to an affiliate marketing business. We're going to show you how to do it in the most ethical and honest ways possible. The best thing is, you can start for FREE! No credit card required!
Ready to Build Your Online Business?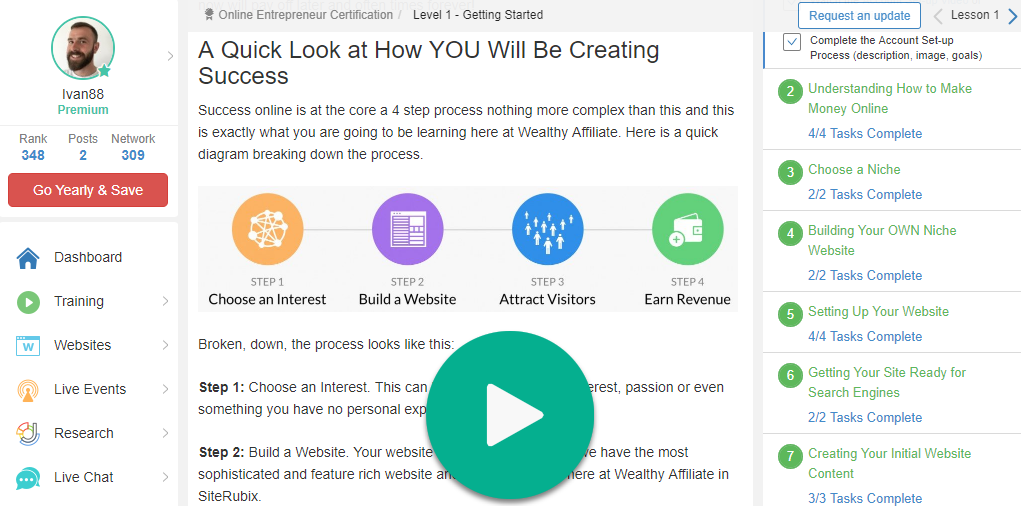 PRESS PLAY TO LEARN MORE!
I wish you a successful online marketing journey!
If you need any help or you have a question, feel free to contact me!
All the best,
Ivan,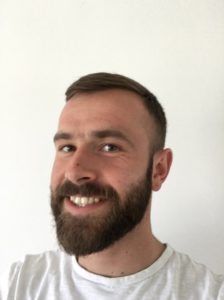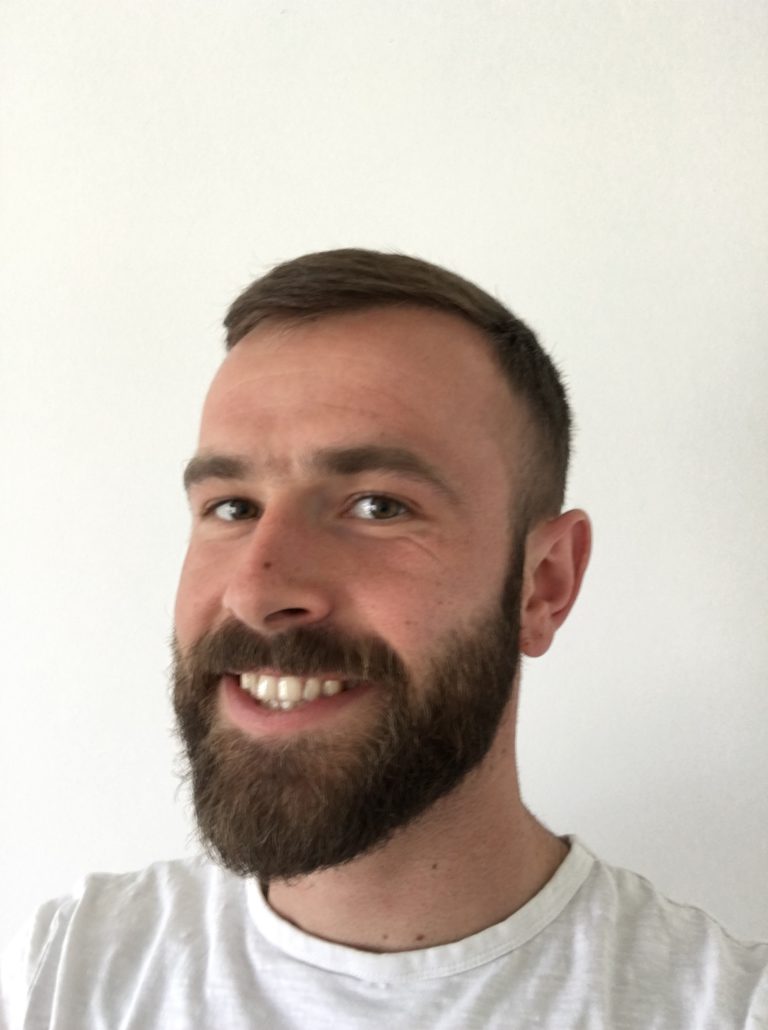 founder, and CEO at
freeaffiliatemarketingbusiness.com
Please follow and like us: