China Cash Clone Review – a Scam or Secret Money-Making Software?
Can you generate up to $5000 in a single day with China Cash Clone software or it's a scam? Don't worry. I got your back. I received an email with the same offer a few days ago. And, I got skeptical the very same second I've laid my eyes on it. Read this China Cash Clone review to learn more.
People who make these 'get-rich-quick' scams amaze me with the power of their imagination. You see, my email inbox is full of offers like China Cash Clone. Each new one that comes in is a clone of the one before that.
And guess what?
A large percentage of them are scams!
These scammers will sell you a story about a secret money-making software, or some online loophole you can start exploiting, or even one-click money-making system. But once you get in, you'll discover that there's nothing like that.
In most cases, you'll find an info-product or a crash course on affiliate marketing or dropshipping. It looks like the same case is here as well.
With this review, I'm going to help you see the truth behind the sales page. You'll find out what's inside, whether or not it works, is China Cash Clone a scam, and more!
Official Website: chinacashclone.com
Before we begin with this review, you are entitled to free advice from someone who's been through a few scams so far. Here are a few examples.
Do not believe every word you hear from the mouth of the people who are trying to sell you a training course of any kind. The internet today is full of offers which are designed to make money for owners in the first place. In many instances, the customers are in the last place.
Always search the Google for a product review whenever you find something you're not sure about. If you can't find a decent review, please, feel free to contact me. I'll get right into things to help you out.
If you are tired of scams, if you don't want to spend your hard-earned cash on half-baked courses or another 'get rich quick' scheme, I invite you to click the link below.
MY #1 RECOMMENDATION FOR MAKING MONEY ONLINE
What is China Cash Clone?
China Cash Clone is supposed to be some secret software which you can download to start generating up to $5000 in a day. The software allows you to clone the exact method thousands of people over in China are using to get mega-rich. It has nothing to do with bitcoin, binary options, pyramid schemes, or anything like that. Making money with this method is easy, and anyone can do it. All you need is a laptop, internet connection, and a desire to make a fortune online.
That's what the creator of this offer has to say.
Pretty cool. Now snap back to reality!
I must tell you right from the top that there is no such thing as money-making software in the world of digital marketing. Money-making website or funnels yes, but software no.
I've seen a lot of offers very similar to this one and the story is always the same. They know that you don't know jack s…t about the internet how it works. They always tell you how this is the best decision you ever made, blah-blah.
But the truth is, the story is nothing but marketing designed to exploit your lack of knowledge about the digital world.
Even though China Cash Clone sales page looks mighty convincing, I know that it is a scam. At least it is in terms of ethical values. Technically, it might be legit because you'll get some crapy info-product about dropshipping for only nine bucks, but still, it's not cool to sell it under crazy stories about secret software.
On the legit side of the things, dropshipping is a way to make money online. It is the truth that the thousands are making money doing it.
However, none of them have used the secret software to make it happen. Like every other business, online or traditional, it takes a lot of time and effort to make it happen. Those people you've had a chance to listen in the video are all giving fake testimonials, which I'll prove by the end of this China Cash Clone review. Don't believe the word they say.
Who is the Owner?
The owner of the China Cash Clone presents himself as Daniel Barber. He talks about how he's been flipping burgers at Wendy's before he found the way to make money online. As per usual, he shares a 'rags to riches' story, but without any proof that he is a real person.
Since there are no proofs that he is a person who he claims to be, I'm left to think that Daniel Barber is most likely a fake character.
MY #1 RECOMMENDATION FOR MAKING MONEY ONLINE
China Cash Clone Review – The Truth
After you swallow all that crap about secret software and easy cash on your fingertips, the story about Daniel and his life, you'll get something different in your hands. As I've said already, the story you've heard is sneaky marketing designed to get you into buying mode.
Here is how it looks once you go past the sales page and take a step behind the scenes.
Once you get access to the main dashboard of China Cash Clone, under step one, you'll get an invitation to sign up for the VIP members workshop. If you do so, it's going to take you on a website where you can register for a free webinar with John Crestani where he is going to pitch you his Super Affiliate System for 'only' $997!
Under step number two, you'll find a set of videos, five to be exact, where some guy (he never introduces himself) shows you how to buy a domain name and hosting. By the way, that is an additional cost!
The videos are pretty much basic instruction on how to set up a dropshipping business. So, as you can see, there is no secret software or anything like that. What you'll get is a simple WordPress dropshipping website for which you'll have to shell out more money.
In a nutshell, dropshipping is a direct fulfillment method where a store doesn't keep the products it sells in stock. When a store sells a specific product from its website, it actually purchases them from a third party website such as Aliexpress or Alibaba and has it shipped directly to a customer. A drop shipper never sees or handles the product.
As I've said already, dropshipping is not a 'get-rich-quick' scheme although it's been sold to you that it is. Daniel Barber had told you that you could do this without any experience and you can make thousands by working only ten minutes daily. People who try to deal with dropshipping or any other digital business have to work hours and hours to get everything right. Setting up a store is probably the easiest step in the whole process, but there are thousands of other small things that you'll have to take care of.
Though you can get a legit store if you purchase China Cash Clone, there is a considerable downside.
You see, your store is going to be worthless if you can't get any traffic. Without traffic, there are no visitors, and of course, if no one can take enter your store, there are no sales. As I was able to see, this course doesn't teach you how to get customers to your store. However, John Crestani's course mentioned under step number one is a program where he explains how to master the world of paid online marketing.
The step number three takes you to a VIP section of China Cash Clone. Here is a set of training modules on dropshipping, SEO, conversion, link building, email marketing, ClickFunnels, and ClickBank affiliate marketing. It looks like a bunch of information thrown together to make this course look legit.
China Cash Clone Price
It's going to cost you $9 to get access to China Cash Clone. It's a symbolic price. However, it is only the beginning of the funnel where you can get a chance to spend some more.
China Cash Clone Upsells
As soon as I've paid the price, I was welcomed with three more upsells.
Upsell #1 – $197
Upsell #2 – $147
Upsell #3 – $67
That is altogether $420!!! These people must be smoking something. I've kindly refused all three of them. I don't know what's behind. However, based on everything I've seen so far, I doubt that there is something that can help you make money online.
MY #1 RECOMMENDATION FOR MAKING MONEY ONLINE
China Cash Clone Pros
To me, this product looks like it's designed to make you spend spend spend! There is hardly anything I like about it.
1. Money-Back Guarantee
Well, there is one thing.  I advise you to take advantage of it if you already have made the purchase. China Cash Clone comes with a 60 days money-back guarantee. All you need to do to claim your money back is contact ClickBetter customer support. You'll get your money back in the next 24 hours.
China Cash Clone Cons
Now, the list of things, also known as red flags, is quite longer than the previous one. China Cash Clone is screaming scam all over it. I'll show you why should you stay away from it.
1. Fake Student Testimonials
The first thing I hate to see is when people claim they've made thousands and thousands of dollars with the product, but in reality, they've never seen it or even bought it in the first place.
Those people who claim that China Cash Clone has made them rich are lying to you. They are hired to read the script and pretend to be thrilled by it.
2. Misleading Sales Page
You can see during the video and all over the sales page a bunch of unrealistic income claims. Those numbers are all fake and have only one purpose, to make you believe that you too can make money with this program.
Also, in addition to fake income claims, they'll try to convince you how you can start making those same numbers from less than 10 minutes of work each day! Not possible.
Furthermore, there is a chat full of positive comments from alleged clients. The conversation and everything you can read there is fake as well.
3. False Scarcity
Another popular tactic which people who create offers like China Cash Clone like to use is time pressure. The timer you can see counting down is nothing but an attempt scarcity. Because this offer sounds too good, they'll rush you into a decision by making you believe it'll be gone if you don't act fast.
It's fake, like everything else related to it.
4. Expensive Upsells
Like every other product of its kind, China Cash Clone comes with a low price tag and a few more expensive upsells. In this case, the whole thing can cost you up to $420.
It is an expensive sales funnel which is designed to make money for the owner and his affiliate. If you are not careful enough, it can create a hole in your wallet quickly.
MY #1 RECOMMENDATION FOR MAKING MONEY ONLINE
Who is China Cash Clone for?
It's hard to say for who is this for. The most straightforward answer would be that it's for no one. If you are looking for information on how to build a website, then it might be for you. Otherwise, it's not worth getting into it. There is no way that you can make a cent using the China Cash Clone.
Is China Cash Clone a Scam?
Tactics they use to sell you this product are not moral. When you take into consideration all the lies and misleading information, you could easily say that China Cash Clone is a scam. People who create products like this are focused on making money by playing on your desire to learn the business.
Technically speaking, it's not a scam because you'll get something in return for the price you pay. However, the product has little value, and it can hardly be called a legitimate business opportunity.
Do I Recommend It?
As a person who believes in online business, I do not recommend China Cash Clone. It's a worthless product which has nothing to do with helping you to start a legitimate internet business.
How to Start an Affiliate Marketing Business?
Thanks for coming to the end of this China Cash Clone review. It shows that you are a serious person who takes every step with the most attention.
If you are interested in learning how to build an affiliate marketing website and make money online, I have a great alternative to those money-sucking offers.
This process is proved by thousands of online marketers all over the globe. You are looking at the one right now. 🙂
Here is the process in a nutshell.
Firstly, you'll be choosing a niche.
A niche in affiliate marketing is an area of interest. For example, my niche is affiliate marketing training courses. Yours can be anything you want. If you like golfing, then golfing equipment can be your niche.
Secondly, you'll be building a website.
A website is not too hard to build. We will develop and maintain your site for you. All you have to do is choose the name, pick one of the preset themes, and the rest is on us. It's done in less than five minutes!
Thirdly, you'll be attracting visitors to your site.
The first roadblock in this business is finding the right source of traffic. We are going to show you well-kept secrets to unlimited FREE TRAFFIC from the internet. However, you'll have to work to get it. This is not a 'get rich quick' scheme!
Fourthly, you'll be selling the products of your choice to your visitors to make money!
We'll show you how to use affiliate links and Google Adsense to monetize your site and make those sweet affiliate commissions!
MY #1 RECOMMENDATION FOR MAKING MONEY ONLINE
I wish you a successful online marketing journey!
If you need any help or you have a question, feel free to contact me!
All the best,
Ivan,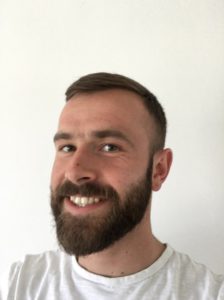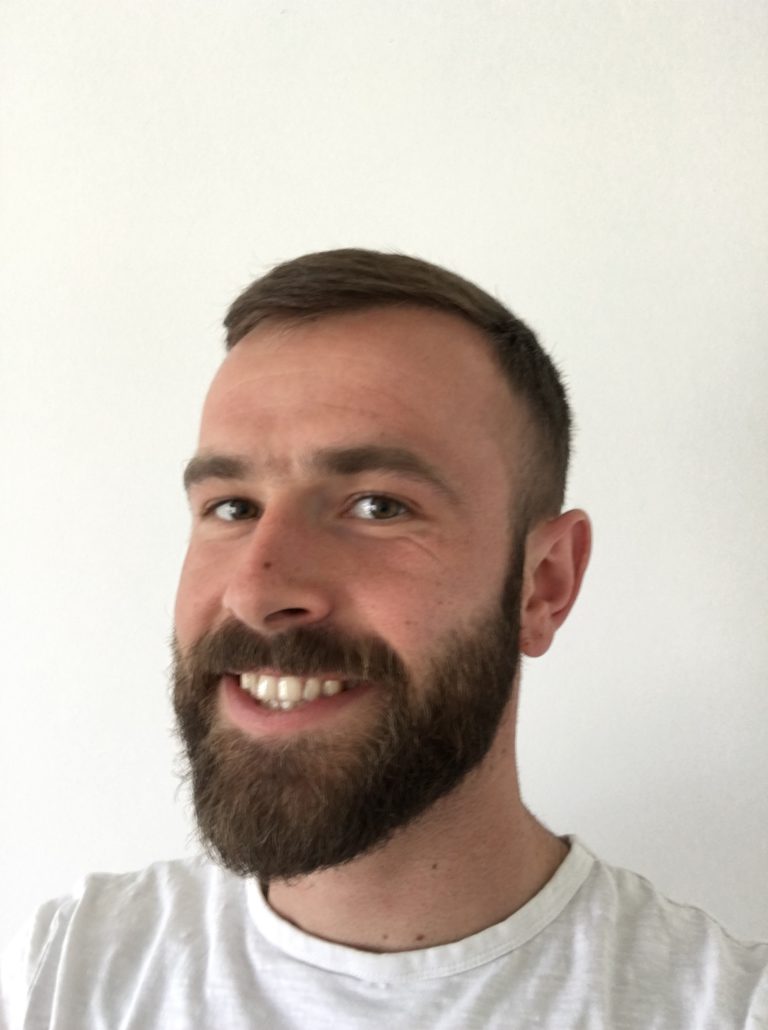 founder, and CEO at
freeaffiliatemarketingbusiness.com
Please follow and like us: