Welcome to my Five Minute Profit Sites review. 
How crazy would it be if all you need to do is use software to make $519 a day? It would be every online entrepreneur's dream come true.
But the truth is, you've been fed with a lot of lies. Is Five Minute Profit Sites a scam?
Hi, I'm Ivan and I'm an online marketer who went from waiting tables to managing a full-time income online. I have also tried and tested 500+  courses, scams, and all sorts of schemes to find the best way to make money online.
In other words, I'm passionate about knowledge that helps to improve our lives, build a business online, and more.
I stumbled across Five Minute Profit Sites offer a few days ago and my scam alarm went off immediately.
So, is it a scam? I believe it is. In this Five Minute Profit Sites review, you are going to see what's behind the promo video, and I'll show you how it really works.
On top of that, I share tons of scam signs you must see before going any further!
If you're in a hurry and don't have time to read the full review, make sure to read the summary below.
Let begin, shall we?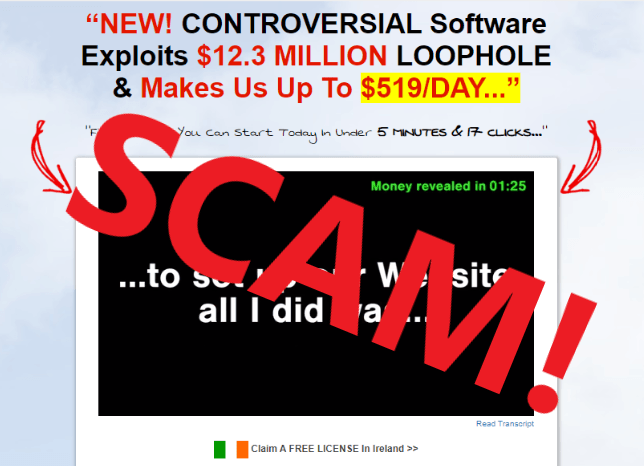 Five Minute Profit Sites Review – Overview
Product Name: Five Minute Profit Sites
Product Type: Affiliate Marketing Software
Price: $37 + $481 in Upsells!
Owner: Sam Smith (fake name)
Rating: 0/5
Recommended: Hell, No! Scam Alert!
Quick Summary: Five Minute Profit Sites is advertised as software that takes only five minutes and 17 clicks to start earning $100's per day.
In essence, Five Minute Profit Sites is a misleading and expensive funnel that could bleed your wallet dry. All you get is software for making landing pages that are designed to promote other ClickBank scams.
It's like a cheap version of ClickFunnels.
There's no training inside whatsoever. And since there is no training, this could never work. Instead of that, they'll give you a chance to spend 100's of dollars on expensive upsells.
You're led to believe that Five Minute Profit Sites is free to join, but that's a lie.
As as soon as you click the button to join, you'll be asked to pay $37 to get access. And if you fall for it, the unknown owner is going to ask for $481 more!
So much about getting free money-generating software…
The bottom line is, I don't recommend Five Minute Profit Sites. It's a scam that makes money only for the owner and affiliates that promote this junk.
That said, make sure to watch out for CB Profit Sites, and Explode My Payday scams too!
Alternative: If you are tired of scams, half-baked courses, and get rich quick schemes, check out the button below! MY top-rated program has helped me to go from $0 to earn $1000's a month with this legitimate system.
THE BEST WAY TO MAKE MONEY ONLINE IN 2023 >>
What are the Five Minute Profit Sites?
Here's what Sam Smith, the spokesperson from the video, has to say about this offer.
Five Minute Profit Sites is a powerful software that anyone can use to set up a highly profitable website in under 5 minutes and only 17 clicks.
The software is designed to make money consistently without any work. All you need is to claim your free license, and it's yours.
Here's what I have to say. Scam!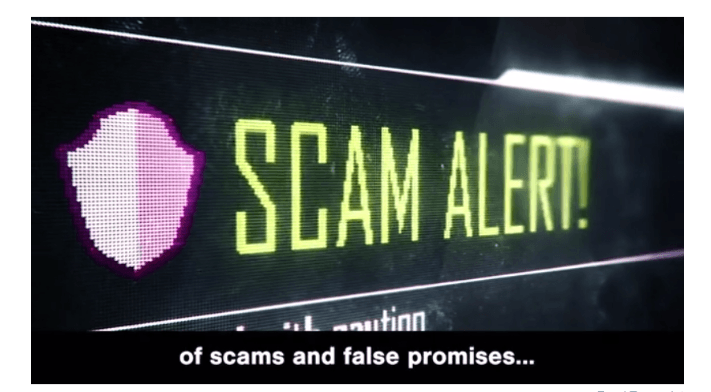 First of all, the software they promote is not free!
You could hear and see, during the video, and all over the sales page, that the software is entirely free to use. However, if you ever fall for the story, you'll have to shell out $37!
And the faulty video is only the beginning of the spending cycle. I'll explain later.
If you haven't seen the video, below is your second chance. This way you will understand my Five Minute Profit Sites review much better!
You see, I've written dozens of reviews of ClickBank products like this one, so trust me when I say that Five Minute Profit Sites is a scam and nothing but an expensive marketing funnel.
It's designed to lead you step-by-step from sale to sale. Once you spend enough money, you'll land on a crapy product that has little real-life value and can't make you any money.
Besides, done-for-you websites are a one-way ticket to failure.
Related: Perpetual Income 365 Review
How Does Five Minute Profit Sites Work?
Five Minute Profit Sites software creates affiliate marketing websites.
Affiliate marketing is one of the most popular ways to make money online these days. The business is indeed growing, and it will grow even in the future.
The software will create simple landing pages (websites) for you. These sites are connected to various junk systems from ClickBank.
Below is an example of how those sites look.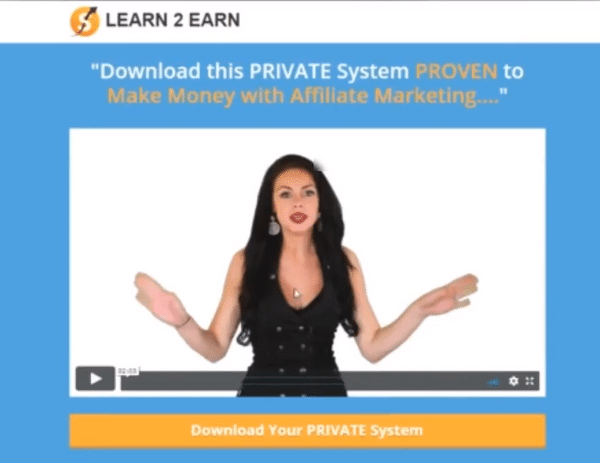 Your mission is to drive traffic and earn commissions.
Here is how it works in more detail.
Creat ClickBank Account
Build a Website With the Software
Get Traffic To Your Site (if you know how)
Make Money
The affiliate marketing model looks like it's a get-rich-quick scheme to most people. I mean, it takes only four steps, right? That's what most people want you to believe.
Not only that, but some will even tell you that it's an overnight success or that you can do it with secret software in under 5 minutes and 17 clicks.
The software will only build a site for you. But no one has told you how you are going to get traffic to your site.
You see, once you open an account with FMPS, you can learn, in a painful way, that there is a lot more to those four steps.
They don't teach traffic generation. No traffic means no visitors, and visitors equals no sales!
So the conclusion is, Five Minute Profit Sites does not work at all.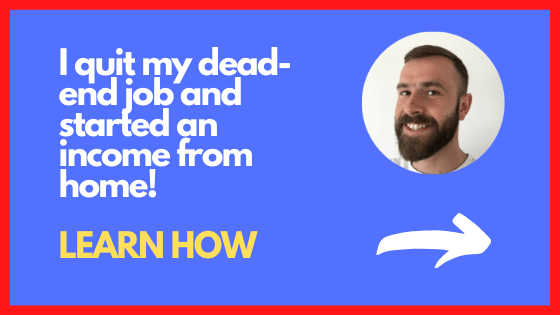 Will Five Minute Profit Sites Ever Make You Money?
I don't believe that you are ever going to make money with this system. Here are my reasons.
You see, everyone who joins this system will get the same sites in their hands.
There is no real training on critical aspects of the business, such as traffic generation. And if you don't know how to get internet traffic to those sites, the whole thing will fall apart.
It's easy to build a website today. You can do so in less than five minutes.
It's easy to join ClickBank or any other online marketplace and get an affiliate ID. All those tasks are effortless.
The main point is that this program will never work without traffic. There is a high possibility that you are going to end up disappointed with done-for-you sites in your hands.
The whole system is highly misleading, and the entire story about Five Minute Profit Sites is a scam to me.
Looking at it from top to bottom, I don't see how you can make money with those sites unless you have skills in social media advertisement or search engine optimization.
And these guys won't show you how to master these essential skills.
Who Are Five Minute Profit Sites For?
This is for no one! The whole system is shady and serves only the people who have created it.
These guys prey on people who have no clue how affiliate marketing works. A newbie is a perfect customer for systems like FMPS.
I don't see how you can profit from this system.
This offer reminds me of a couple of other ClickBank scams that I've reviewed so far.
I'm talking about:
My advice is to avoid these time and money wasters.
Let me show you why!
Five Minute Profit Sites Price & Upsells
You've been told that Five Minute Profit Sites software is free. I bet Sam said it at least 100 times during that sleazy video promotion.
No costs, no fees, nada! That's what she says.
However, the whole thing is going to cost $37 for starters. Then once you complete your purchase, the fun begins.
In other words, you are going to be dragged from one offer to another.
Upsells Galore!
Faster Profits – $197 – this offer creates a faster profits website with unique sections and product reviews and has affiliate connections for more Clickbank offers than the basic website. They also say you get access to dedicated one-on-one support plus free hosting on a faster server and a free domain name.
Double You Profit Sites – $187 down-sell $137 – This offer gives you access to a niche website outside of "make money online."
Traffic Tsunami – $97 – The last upsell gives you a step-by-step plan to get a tsunami of targeted traffic to your website. Since they don't show how to get traffic within the main product, this offer is probably going to be necessary.
Before we move on with this Five Minute Profit Sites review, you need to take a look at something I found on the site while doing the research.
As you can see on the image I took from the sales page, these are specially designed to make money for affiliates.
They boast with commission percentages and how great a money opportunity this is.
But for who?
Certainly not for a person who is going to go through the funnel.
The system is designed in a way to bleed your wallet dry by leading you from one misleading video to another. All you get is a chance to spend more than $500 on an unreliable system.
Is There Something Good About Five Minute Profit Sites?
Yes, there is. And I think you should use this option if you have fallen for the Five Minutes Profit Sites scam.
This product is just another in a series of scams that are being released on the ClickBank marketplace. Once might ClickBank have fallen under the control of scammers. However, not everything is so black.
The product comes with a 60-day money-back guarantee, just like every other sold through ClickBank!
So if you are not satisfied, you can get your money back.
Five Minute Profit Sites Warning Signs
Before I conclude to story about whether or not FMPS is a scam, let me show you a few warning signs that clearly say, "stay away from this!"
No Training on Traffic Generation
Once again, the basic system is going to create sites for you. It's an automated site builder like every other on the market today. However, those sites are worthless if no one can see them.
To create a profitable business online, you need to know how to get traffic.
This little program doesn't teach how to do so. All they do here is force expensive upsells down your throat. One of those offers is called Traffic Tsunami.
But based on everything you've seen so far, what do you think, is it worth it?
An Overhyped Sales Page Full Of 'Get-Rich-Quick' BS
All you could hear and see during the sales presentation is "this is how much money I make" or "here is one of our accounts from last month" or even "we know how to make money" and such.
They put out so many 'get-rich-quick' signals all over the sales page that's really hard to resist the temptation.

But in reality, that's overhyped marketing that's designed to make you want this product even more.
Besides, the only people who are making money with this are affiliates that promote Five Minute Profit Sites.
Five Minute Profit Sites Is An Expensive Sales Funnel
If you ever fall for those promises, you are going to spend a lot more than you might expect. As you have had a chance to see, the full price of this system is well beyond $500.
One more time, take a look at the image above and see what they say how much this system makes per day. It's designed to make money for affiliates, not for customers.
When you add together all the costs, you get $518!
Owner Hides His/Her Face Behind Sam Smith
Sam Smith is a spokesperson for Five Minute Profit Sites. She shares that information at the beginning of the video.
Also, the fact is disclosed at the bottom of the page.
But where is the real owner? Who owns this revolutionary system? Why he or she is not willing to show their face if this is such a powerful system that genuinely helps people to make money online?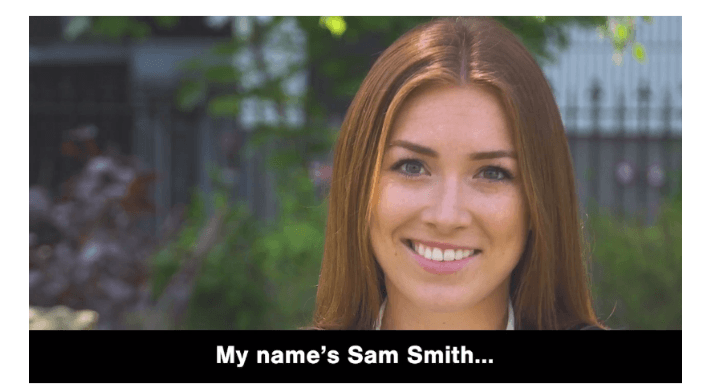 If this system is really what they say, the person who has created it would be proud to stand behind their creation.
Just like every other owner does.
You Will Not Own Five Minute Profit Sites
Last thing that 'pokes my eye' is the fact that you can't control your sites.
Once you create a website with this system, you are not going to have full control over your creations. These sites will be hosted on who-knows-where servers where you can't reach them or do anything with them.
In comparison with other site builders and web hosting companies, you get full control over your web property.
That's the whole point when you are buying a site. It's yours, and you can do whatever you want with it.
They'll Send You More and More Junk in Your Mail
If you ever leave your details and sign up for this program, your inbox is going to be buried with more get-rich-quick scams.
These guys will send you at least one mail per day with invitations to make 100's and 1000's overnight.
Basically, they'll send you more and more junk every single day.
Since I review MMO programs daily, I had to create a special email just for these guys. You wouldn't believe how much junk I receive on a daily basis.
This just proves that these people have got no honest intention to help you.
All they want is your cash!
Is Five Minute Profit Sites a Scam? 
It's as bright as a day that Five Minute Profit Sites is a scam. These guys will rob you if you let them.
The whole funnel, from start to finish, is a dirty scam that's designed to make money for affiliates. There's no mercy for your wallet. You could end up $518 lighter if you go for it.
The product behind the funnel is cute little software for making worthless sites. If you have no idea how to get customers to those sites, you can't make a penny off them.
Affiliate marketing and making money with affiliate marketing is presented as if it's a get-rich-quick scheme.
Because of the products like Five Minute Profit Sites, many people end up disappointed in a legit opportunity to make money online.
These guys won't teach you anything valuable here, nor you can use the knowledge to build your site in any niche you choose and make money from the products of your choice.
All they want to do is spread out this worthless program to as many people as possible.
I don't recommend Five Minute Profit Sites. In my opinion, you'll just waste your time and money if you join its program. It'll keep you in a cycle of chasing shiny objects and get-rich-quick schemes.
So if you're looking for the best business model to earn passive income online as a beginner, there are other, more suitable, and cost-effective alternatives.
My top-rated course has helped me to go from earning $0 to $100's per day!
THE BEST WAY TO MAKE MONEY ONLINE IN 2023 >>
Five Minute Profit Sites Review – Conclusion
This program is not worth your time or money. It's a poor info-product that has little to no value in my eyes.
Whoever owns this program is only trying to scam you into spending a lot of cash.
That's not how you help people to make money online.
But at least now you know what scams look like so you could avoid the trap next time you see one.
That said, make sure to watch out for Million Dollar Replicator, and Affiliate Millionaire Club scams too!
Thanks for reading my Five Minute Profit Sites review. I hope this post was useful.
If you have any questions about this website or maybe you can offer an experience, feel free to leave them in the comment box below.
How I Earn a Passive Income From Home
If you're looking for ways and means to start a legitimate affiliate marketing business to earn an income online, you should check out my top-rated program first.
The program that I recommend on the next page has helped me to reach the status of an online entrepreneur in a short period, and I'm confident it could help you too!
I went from struggling marketer to earning $100's per day promoting ANY products I choose and I want to show you how you too can do the same.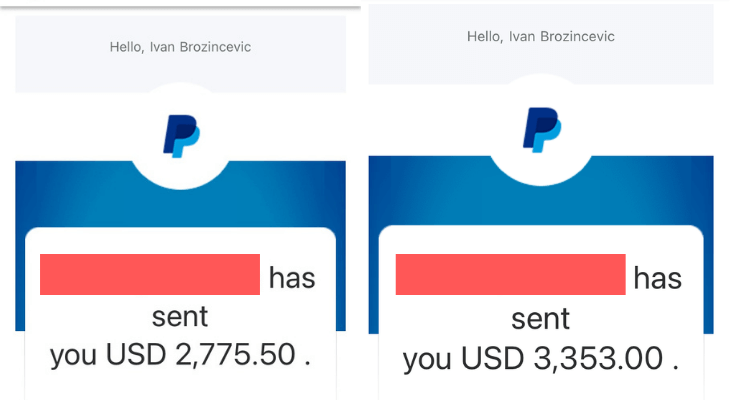 Among the best features of my # 1 ranked course is that you can start for free. You will get one complimentary site and access to the very first ten lessons from the course to try things out.
Furthermore, this program is in fact all-in-one. You get everything that you need to make money online.
This consists of detailed training, all the very best tools, hosting and websites, live assistance, community aid, technical assistance, one-on-one coaching, and so much more!
After evaluating over 500 programs on the web, my conclusion is easy. This is the best method to make money online.
And if you're looking for the very same, click the button below!
THE BEST WAY TO MAKE MONEY ONLINE IN 2023 >>
If you need any help or you have a question, feel free to contact me.
All the best, Ivan. Founder, and CEO @freeaffiliatemarketingbusiness.com
Related: Profit Download Review