Is Bulletproof Profits a SCAM? – Can YOU Make $4K In a Day?
If you just watched a 20 minutes long video about a secret online goldmine, I bet you have a thousand question marks over your head right now. Welcome to my Bulletproof Profits review. Is it a scam or legit opportunity? Stick around to find out more!
Product Name: Bulletproof Profits
Product Type: Affiliate Marketing Training
Owner: Justin Tyler (Fake Name)
Price: $9+ Upsells
Recommended?: No! Scam Alert!
Quick Summary: Bulletproof Profits creator is hiding behind the fake name and I have evidence. This doesn't necessarily mean that it's a scam, but it's not the most honest thing you would find out there. In a nutshell, it's a funnel that leads you through expensive upsells. I think that this offer is the best for the creator and no one else. Not recommended!
If you are tired of scams and bogus websites, make sure you check out the legitimate way to make money online below!
MY #1 RECOMMENDATION FOR MAKING MONEY ONLINE
Bulletproof Profits is another online business opportunity that promises fast cash whit little to no work. According to the sales page, it helps to tap into the multi-billion dollar industry with ease.
What were your first impressions? Do you think it's a scam or legit? Let me show you the truth.
By the way, congratulations on researching before getting into things headfirst. I know it's hard to trust people on the net these days. But if you are looking for something real, check out this genuine way to make money with affiliate marketing.
Within this review, I'll show you what it is about. Also, I'll explain how the whole thing works. I'll show you some warning signs and give my take on whether Bulletproof Profits is a scam or legit way to make thousands per day. Let's go!
What is Bulletproof Profits?
Bulletproof Profits is an affiliate marketing program that's going to help you to take a pice of $685 billion pie. If we are to trust Mr. Justin Tyler, with the help of this program, you can easily make up to $3750 every day.
Furthermore, Justing Tyler claims that his secret online goldmine has nothing to do with Bitcoin, Shopify, or Pyramid schemes. Over 85,000 people all over the world are making money daily using his hidden goldmine, which is the utterly legit system.
The system is so easy to use that even a 65-year old lady can understand it. Moreover, you don't have to have any prior marketing or computer knowledge. He's going to show you how he makes $2,400 in just 12 minutes using his secret online goldmine!
This offer sounds like many other scammy sites that I've reviewed on this blog. For example, Easy Passive Profits, The Job Quitter Club, and Affiliate Millionaire Club. All are using the same deceptive strategies to make you buy something that has nothing to do with the sales pitch.
For example, this one is a DFY system that will make you money on autopilot. All you have to do is set it up. It takes only a few short and simple steps, according to Justin Tyler.
Who is Justin Tyler?
Justin Tyler is the owner and creator of Bulletproof Profits. He introduces himself during the video by sharing a personal story about his life. Just a few years ago, he was an average employee working his 9-5 job for a small IT company. He has four children and a wife, Rachel. He was living a healthy life like every other human on this planet.
Now here comes the drama.
Because of his desire to provide the best life possible to his family, Justin was working for his company day and night, night and day for years and year. Unfortunately, the wheels went downhill when his boss gave him a notice that they have to let Justin go.
On top of that, the very same day (!), he found out that his wife, Rachel, has lung cancer. Justin was devastated. Luckily, his friend Alex came to the rescue. Alex shared with Justin a secret online goldmine, where he makes thousands each day. Justin realized that if it works, he can save his family.
Alex has found a legal loophole in a multi-billion online industry. Two years after this discovery, Justin is a financially free man, and as a result of his online venture, Bulletproof Profits was born.
I tried to find more information about Justin Tyler. And here is what I discovered.
Justing Tyler is a stock photo. In other words, the real owner has created the story and the name to hide his true identity. Not a good sign for a program that claims to help you make so much money. A scam? It might be judged by these lies.
Tired of Scams and Overhyped Programs That Don't Deliver? Try Here!
Is Bulletproof Profits a Scam?
As much as I would like to say that Bulletproof Profits is a scam, I can't and I won't. You see, courses like this one are specially designed to provide you with the best buying experience. We live in a funnel mania. This course is a school example of one.
Many people fall on those stories from the sales video. They get dragged in by thinking how they can get rich online for only $9 and by pushing a few buttons every day. After the initial purchase, the price of the course goes up and away, sometimes even up to thousands of dollars.
In the end, when you put it all together, you'll find out that there is something behind all that BS. There is a course on FBA. That's the reason why Bulletproof Profits cannot be called a scam. A scam is when someone takes your money without giving you anything in return, which here is not the case.
How Does Bulletproof Profits Work?
This system is helping people to leverage some loophole that allows them to sell Amazon products like clockwork. Have you heard about Amazon FBA (Fulfiled by Amazon)? In other words, it can show you a few things about affiliate marketing.
It's an Amazon program for affiliates that allows you to sell rebranded products via Amazon. In a nutshell, you buy a product from sites like Alibaba, rebrand them, and resell on Amazon. You don't have to touch the product at all. Amazon is going to store the products and ship them for you after the sale is made. They will even handle customer support and stuff like that.
Many affiliate marketers have leveraged this system successfully. Bulletproof Profits is a set of PDF scripts and videos that can teach you how to do the same.
However, as I was getting deep into this affiliate marketing course, I have realized that it's not so good. Moreover, it is a set of outdated information which the owner sells for a medley $9. It's only a lure to get you to buy more expensive upsells, which I'll discuss later in this review.
How to Start With Affiliate Marketing if You Are a Newbie? Learn More!
What's Inside?
After (if) you buy this system, you'll get access to the member area where you can find the questionable course.
Here is what you will get access to:
Level 1 Course
Level 2 Course
Bonus Strategies
10K Affiliate Plan
5 Passive Income Methods
Income Maximiser
Wealth Hypnosis
The set of videos within each level is going to show you how to start selling things on Amazon. As far as I was able to see, there is a lot of videos that explain this process step by step.
Level 1
Within level one course of Bulletproof Profits, you'll find 12 video lessons. The first video explains what iFBA. The second one follows with the information on how does FBA works. Furthermore, the course continues with video on how to set up your seller account, followed by a bunch of videos that share nothing more than tips about FBA.
Level 2
Here are four modules and a case study. Module one is about the best keywords and Amazon listings. The second module follows with the information on how to get reviews on Amazon. Then, module three is Amazon Ads. And finally, module four shows you the 1K a day social media strategies.
Bonus Strategies
Here you'll find nine videos about different sourcing strategies and auctions. Some of the lessons cover how to leverage local and online sales, police, or storage units auctions. Also, there is a video on leveraging on Craigslist. Another video explains rebates and coupons.
10K Affiliate Plan
Within this section, you can discover a PDF script and set of videos, both named Affiliate Profits. I think this is the core of this training. There are twelve video lessons. The lessons lead you through the process of choosing your niche and picking the products to create your website and promoting the same. The same material is found in PDF format.
5 Passive Income Methods
This section of Bulletproof Profits is going to uncover the five most popular ways to make passive income online. You can access training on YouTube profits, Instagram, Crypto, Kindle profits, and affiliate marketing.
Income Maximizer
This module explains how to get free traffic to your site. You can learn how to use keyword research software, SEO software, how to get free traffic from Pinterest by posting pins, and from FB bots and Messanger. Also, you can find 30 more ways to get free traffic.
Wealth Hypnosis
As the last thing within the dashboard is a set of guided meditations. One is oriented towards wealth building. Another one to deep sleep. And the last one to theta healing.
Bulletproof Profits Price
The fake owner says that he could slap a $200, $500, or even $2000 price tag on the material.
But no! He's giving you all of that for only $9! Ok now, let me explain to you why and how only $9.
You see, the material itself is not wrong. It's not so good either. The real owner has purchased the rights to use the content from someone else. Then, he slapped it together so that it looks like a legitimate course. And then, he sells it to naive people for only $9.
However, the real purpose of this course is to lead you on to more expensive upsells. If you have joined the members' area, you'll see that there are a few 'call-to-action' buttons, which, if you press, will cost you more than $9.
Be aware!
Upsells
There are two upsells within this course. You should be careful when clicking on those CTA buttons. Your curiosity can cost you hundreds of dollars if you are not careful.
However, even if you do so by mistake, you can ask your money back during the first 60 days after the purchase. Just make sure that you go directly through the ClickBank support team. They offer a 100% money-back guarantee with no questions asked.
The upsells are:
Bulletproof Profit Turbo – $197
Bulletproof Paydays – $145
Both of them are probably nothing more than excited material designed to squeeze more cash from you.
Looking For the Best Way to Make Money Online? Click Here!
What I Like About Bulletproof Profits
It's hard to say that I've found something I like about this training course, but there is a thing or two in the end.
1.) 60 Days 100% Money Back Guarantee
As I've said in the section on the price, this is a ClickBank product. It means that if you are not satisfied with the product for any reason, you can contact them immediately and get your money back, no questions asked.
Make sure that you don't go through BP's customer support because they might ignore you, and you can lose your money. Instead, go directly to ClickBank customer support. They will do it without any hassle.
2.) Affiliate Marketing System That Works
You see, the reason why this course cannot be called a scam is that it can offer you a decent something in return for the money.
If you take a look at the training, you'll find that there is a whole lot of information about FBA. This affiliate marketing model is proven to work by thousands of people all over the world. It's a legit way to make money online.
What I Don't Like About Bulletproof Profits
I've made this Bulletproof Profits Review show you how they make dummy courses like this one. People who stand behind this course and much other alike use highly unethical sales methods to make money. I want to point you a few things to watch out.
1.) Ridiculous Income Claims
As you go through the sales material, you'll be bombarded with some of the most absurd income claims. Moreover, the owner is pointing out several times how you can start making money overnight.
It's not going to work like that.
Affiliate marketing is a long process that takes time, dedicated work, and a lot of patience. People are anxious to make a quick buck or two. When they hear offers like this one, they get hooked on getting rich quick schemes.
There is no way that you'll be able to make money as easy and as fast as fake Justin Tyler suggests!
2.) Fake Students Testimonials
Another false information that you can discover during the sales video is a real-life student testimonial.
I've reviewed a couple of programs so far that use the same tactic to make people believe that they are up for a real deal. The truth is that they hire freelance actors from sites like Fiver to speak good about the training. You can pay those people ten bucks to say whatever you want them to say.
3.) Made Up Creator and Owner 
Justin Tyler is a pen name. He doesn't exist. The story you can hear during the video is nothing but a trick to make you feel for the guy. The real owner who hides behind the name of Justin Tyler knows how to play on human empathy, which is a potent marketing trick.
4.) Expensive Upsells
The whole system or the funnel is designed to get you to watch the video, which has the purpose of hypnotizing you into buying the course.
Then, the course itself is designed to make you buy some of the more expensive offers that pop out once you join in. It can cost you hundreds of dollars to buy the whole system. That's not the way how you teach people to make money online. That's how you rip them off their hard-earned cash.
5.) Questionable Quality
Even though the Bulletproof Profits course is a legit training on affiliate marketing, I think that the quality is highly doubtful.
You and I can buy the same low quality and probably outdated material and resell it under any name we choose. That's what the real owner did in this case as well. He or she slapped together a bunch of information related to FBA to make it look like a legit affiliate marketing training.
Do I Recommend Bulletproof Profits?
I don't recommend this program. I have stated all the reasons why I do not recommend it in a few paragraphs above.
You see, if you have a genuine desire to make money online, this is not the way to go. It's nothing but a way to lose your hard-earned cash and get disappointed in the fact that you really can make money online. My advice is staying away from this one and all others that smell the same.
Is There Something Better?
Thanks for reading my Bulletproof Profits review. I hope I have helped you to learn more about what it is and how does it work. If you have any questions about the program or maybe you can offer an experience, feel free to leave them in the comment box below.
Before I let you go, let me tell you how I make money online with affiliate marketing with the help of a REAL program. The program that I recommend has everything you need to get started online with zero costs and nothing to do with getting rich by tomorrow.
Wealthy Affiliate has been and still is the best online platform for making money online. These guys can teach anyone how to become a successful affiliate marketer.
The best thing is, it's entirely safe and free to join. No BS, no upsells. 
These guys have helped thousands of regular people like you and me to make money online and even quit our 9-5's. Make sure to grab your opportunity! 🙂
If you need any help or you have a question, feel free to contact me!
All the best, Ivan.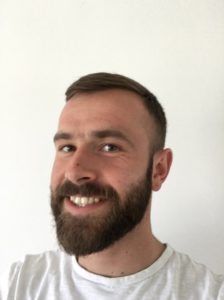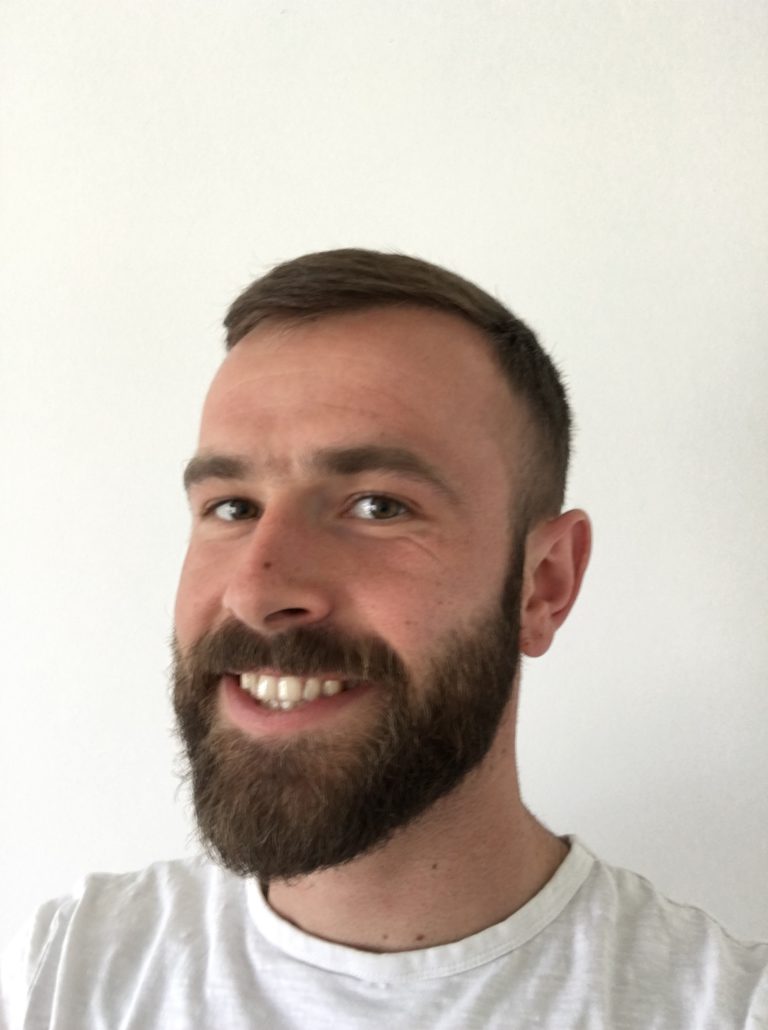 Founder, and CEO @freeaffiliatemarketingbusiness.com
Please follow and like us: