Welcome to my Social DM review.
After just four months after its launch, Social DM already showed an unbelievable following. I also saw many people posting links to this site on their social media accounts and begging others to click on them.
If you were one of those people, you probably want to know more before you go any further, right?
So, what is the platform all about? And is Social DM a Scam? Can you earn $8k a month here? Find out in my in-depth and unbiased review below.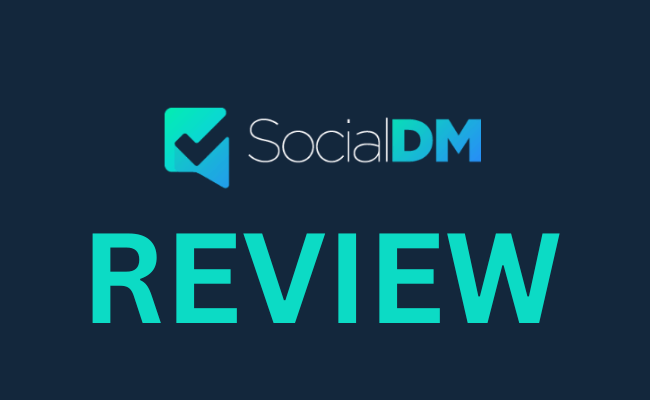 What Is Social DM?
Social DM is a quick money-making platform that doesn't require any special skill. Anyone can spend ten to fifteen minutes on the website and earn some cash. At least, that's what the marketing literature of the program states.
Social DM promises to pay you for scrolling your phone. What it mostly encourages its users to do is referring the website.
You post a unique invitation on your social media accounts. When your friends click the link and sign up for the website, you earn 15-20$; even if they don't join the website, you earn some money when someone clicks your shared link.
However, the referral program is not the only way to make money from the site. You will also test apps and games and provide your opinions on the product. For each review, Social DM promises its users payments.
Earning on the website starts from the sign-up process. The website states that it gives you 40$ bonus when you complete registration. Since signing up is free, you get this money just by filling out an online form.
On the other hand, some people, including me, might view it as selling your sensitive personal info for just 40$.
The website also promises a quick payout. After completing each task, your money will be deposited in your Social DM account.
You can request a withdrawal via PayPal, Bitcoin, Venmo, or gift cards. Per the website, you will receive your payment within a few minutes of your request.
To this date, Social DM has over 6,90,000 users. Each user earns around 8000$ a month. And the platform paid 35 million dollars to its users so far.
Well, those are amazing claims. But if you closely look at these numbers, you might notice some discrepancies. I also found that these claims had been up on the website a few months after its launch and had remained unaltered.
This seemed absurd. Because why would a website that grew so much in its beginning months suddenly become stunted?
Since I have been professionally reviewing such money-making websites for a long time, it didn't take me long to put Social DM in its deserving category.
Straight away, I remembered falling for scams before, scams like Paying Social Media Jobs and even Social Sale Rep.
It's presumably one of those websites that drives a huge number of users to their platform. Then, via common manipulation strategies, they make the users buy products or services from the client. Another, more gentle way to put it- they increase interaction between brands and consumers.
This is a common business model for the majority of the sites that promise money for completing simple basic tasks on their website. The lure of earning money with no skills and no significant labour attracts people to these programs.
If there are a large number of visitors and the platform has a significant amount of clients or sponsors on the other end. Theoretically, a site like this can make money for all parties involved.
But that's just theory. The reality of Social DM is much different from it, as I found in my research.
Is Social DM a Scam?
Most of the quick, skill-free money-making websites on the web are fake. They waste your time and spam your email. And Social DM almost sounded similar to me. So, is Social DM a Scam? Let's consider the facts to reach an unbiased conclusion.
First of all, let's understand what we mean by scam here. Does Social DM claim upfront payment or fees for the rewards they promise you? No. In other words, the platform doesn't directly steal money from you.
So, it's not a scam in that sense. But there are a few things that make the platform shady and untruthful.
Discrepancies In the Numbers
I knew something was wrong the moment I saw the 8k$ monthly payment. Moreover, 690K+ people were earning this amount. Consider that the average monthly income of a skilled worker in America is around 4k/month.
And this relatively young platform is paying out twice for tasks that require no skill?
I mean, something like this would be in international headlines. The website would never have to make another effort ever for marketing. Yet we all know very well that's not the case with Social DM.
Also, the payout so far doesn't match these claims. It's a matter of simple mathematics. The platform has over 690,000 users and pays an average of 8k per month. That means it pays out over five billion dollars per month.
But per the website, it has only paid out 35 million dollars. And that too is the entire amount so far, not even a month's payment. So, there is no doubt that the claims the platform makes on its home page are blatant lies.
For me, this was enough to not trust the website with my info, let alone try to earn from it.
Probably Part of a Scam Ring
Further research about Social DM made me realize it's probably part of a scam ring. There are a handful of other websites that are essentially copies of this platform. All of them have more or less the same texts and language on their pages.
Everyone promises you unbelievable sums of monthly payment for no-skill tasks.
A recurring claim among these websites is they are the 'Number one Social Earning Network'. This further confirmed my belief that all these are part of the same ring.
The creators didn't even bother to give these websites individual designs. They simply copy pasted the same text material across all their platforms.
You can see the same tactics being used on sites like Write App Reviews and App Coiner.
Questionable Social Media Presence
Some money-making sites explicitly state that they do not do social media. Social DM isn't one of them.
Still, there isn't a verified Social DM page or group on Facebook. I found multiple groups and pages with poor followings. These are not official pages. Instead, these are made by general users of the platform trying to earn from link shares.
The Twitter following of Social DM is also negligible. This doesn't seem right for a platform that has close to 700,000 active users. It makes you wonder how much of that follower's number is made up.
Falsified Testimonials
Social DM checks all the boxes that scam websites of this type do. And one of them is fake testimonials. Users always ask for proof that someone else has generated money from these platforms. So, the platform has flooded its pages with positive testimonials from fake users.
You can easily identify it if you closely observe the users who posted these reviews. The profile pictures are scraped off from random websites. Yes, maybe people don't always use their pictures for their profiles. But this is different. The robotic design of these profiles will tell any experienced internet user that these are fake.
That doesn't mean there are no real positive reviews on Social DM. Sure, there are plenty. But you must remember that this website promises users money for a few lines of positive reviews on social media.
Here, the incentive for the Social DM review is not a positive experience but a few dollars.
Social DM Doesn't Pay its Users
There are countless reviews online from legit profiles that say Social DM doesn't pay its users. Many of them had earned a couple of thousand dollars on the website. Social DM had approved their payment and everything.
But the users didn't receive a single cent on the date they were supposed to receive the payment.
You can test this yourself. Go to any Facebook group with a large and active following that discusses online money-making.
Create a post asking about the legitimacy or effectiveness of Social DM. Almost 90 per cent of the comments will be strongly against the website. You will also find out most users don't receive any payment from the site.
Now, does that mean Social DM never pays its users? No. It will, of course, make some occasional payment for the sake of its existence. But those wouldn't be anywhere near the 8000$ they are claiming.
Like most other paid survey and review websites, the payment might be in the realistic range of 15-20$ per month (or less).
RELATED: Best Way To Make Money Online For Beginners
How Does Social DM Work?
Social DM states a simple work process on its website. You sign-up for the program. You invite others to the platform, test apps, and make money from it. Afterwards, you request a payout and withdraw your earnings.
Joining the Website
You can join the website for free by visiting their sign-up page. You will provide a username, password, and email address to create your account.
Social DM says that you get a 40$ bonus for signing up. However, I later found that it isn't as simple as it sounds.
You have to collect 20 clicks, 10 invites, and complete 6 offers before you can claim the money. There is no telling when and how you are going to get these likes and invites.
This means the sign-up bonus isn't a sure thing like the website makes it sound. Even if you accomplish what it demands, there is no guarantee you will receive a payment.
Meanwhile, the website is learning your email and password. If it's the same password and email you use for your banking sites, you are making yourself vulnerable to cyber attacks. A
lso, your email inbox will be bombarded with promotions and ads from Social DM's clients.
It is true Social DM states in their FAQ section that no one looks at their user's passwords. And they take advanced encryption methods to make the info inaccessible to hackers. But that's just their word.
Earning From the Website
Social DM desires as much engagement on its platform as possible. They need to pull a huge amount of traffic to the site. So that they can funnel them or redirect these users to their client's products, this is why Social DM pushes its users to share invite links to the platform.
Every user receives a unique invite link when they sign up for the program. You have to go to the Dashboard and click on 'Invite Center.' There you will find the invite link. You can share this link using email or social media.
There is a catch here too. When the website first welcomes you, it almost sounds like you get paid for sharing the link. You get 15$ when someone signs up from your link. Even if they don't, you get 2$.
But that's not true. You only get paid when a person signs up, uses the website, and makes their first website.
So, like the sign-up bonus, the payment from referring people to the website is not a sure thing.
Apart from that, there are surveys and app testing on the website that offers various types of payments. Most of them sound too ridiculous to be true, like the website's statistics. F
or instance, if you see a survey paying 100$, it most probably isn't.
You can also by creating posts for the website on YouTube, Instagram, Facebook, and other platforms. You earn around 40-90$ for these posts.
This, too, seems a false and exaggerated promise. If the platform follows through on this promise, it would have to make multi-million dollar payments every month for social media alone.
That simply isn't a sustainable business plan for a platform of this calibre.
Social DM Pros
This is an honest and unbiased Social DM review. So, I must tell you that I frankly found nothing positive about this program. I would advise you against joining it.
Even if you are one of those lucky ones who gets paid for sharing its links, what's the point of referring your friends to such an unethical website?
So, instead of wasting time on these sites, learn a high-demand online skill. Invest one year to learn copywriting, programming, e-commerce, or something similar. After that, you never find interest in such schemes again.
Social DM Cons
You already know what my main reasons for disapproving Social DM are. That is, the website lies at every step, and they never follow through on their payment promises.
Apart from that, here are a few more reasons why I am against such platforms-
People waste precious time on these websites trying to earn.
Even with payment, these mindless tasks do not enrich an individual
Such get-rich-quick schemes take away people's focus from developing skills.
They are manipulating naive users into spreading lies.
Social DM Review – Conclusion
Hopefully, this Social DM review has cleared your confusion. Is Social DM a scam? Well, it doesn't directly steal from you. But it wastes your time with false promises.
From that aspect, you should stay away from this platform. Instead, use your time to learn a high-paying online skill.
Is There a Better Way To Make Money Online?
I know how hard it is to trust websites these days.
There are too many scams out there, especially in the make-money-online world.
I know, because I reviewed over 700+ sites so far!
Why did I review so many sites? Well, I wanted to find the best (and cost-effective) way for a beginner to start income online.
While searching for this information, I bumped into affiliate marketing.
Thanks to a decision to learn more, I went from waiting tables in restaurants to earning a full-time passive income online.
And today, I like helping people as you follow in my footsteps,
Keep reading…
How I Make Money With Affiliate Marketing
I earn online by creating simple affiliate websites that I use to connect people with products they are already looking for.
It requires no special skills or previous experience, which makes it the best way to start online.
The best thing about affiliate marketing is that it is passive in terms of results and income.
In other words, you could be earning an income from your affiliate website for years and years to come, even when you sleep.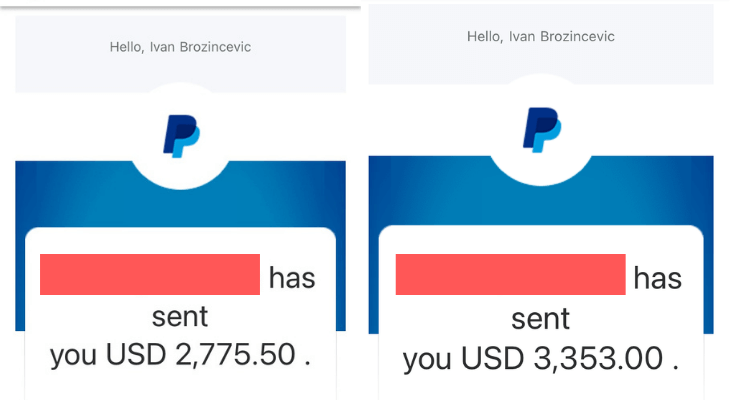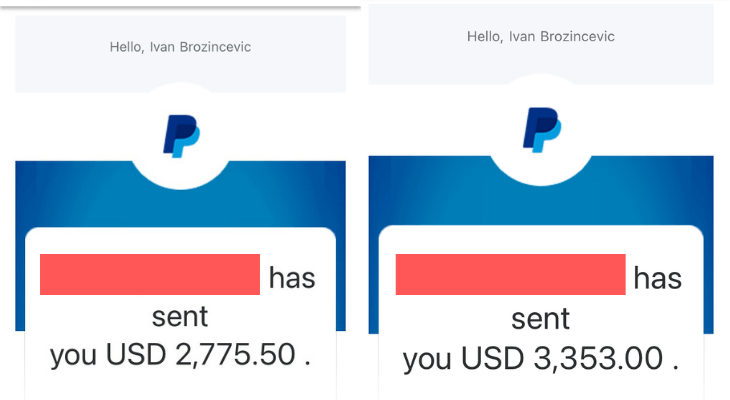 If you want to learn more about how you can start making money online with affiliate marketing, click the button below!
After evaluating over 700+ programs on the web, my conclusion is straightforward. This is the best way to start earning passive income online.
And if you're looking for the very same, I'll see you on the next page…
THE BEST WAY TO MAKE MONEY ONLINE IN 2023 >>
And don't forget to share this Social DM review with your friends and family!
All the best, Ivan @freeaffiliatemarketingbusiness.com