Welcome to my China Cash Clone review.
Passive income and making money online is what we're all after, right? There's nothing like a feeling of earning an income while you're sleeping or playing or spending time with your family.
However, there are many scams that promise to give you instant access to passive income in just 24 hours.
And today, I would like to share my review of China Cash Clone, an opportunity to earn $1000's in just a few clicks with some secret software.
In this review I'll be answering:
What is China Cash Clone
What You Get Inside
How Does It Work
Is China Cash Clone a Scam
And more!
But before we start, who am I? And why should you listen to me?
Hi, I'm Ivan and I'm an online marketer who went from losing my time waiting tables to running a thriving online affiliate marketing business.
In the meantime, I have actually tried and reviewed 600+ courses, scams, and even pyramid schemes to find the very best way to generate income online.
With this China Cash Clone review, I'm going to help you see the truth behind the sales page. I will be showing you what it is about, how it works, and whether China Cash Clone is a scam or legit.
The last thing you want to do is waste your time and money on a scam or simple an inferior product, right?
So let's see what's the story here…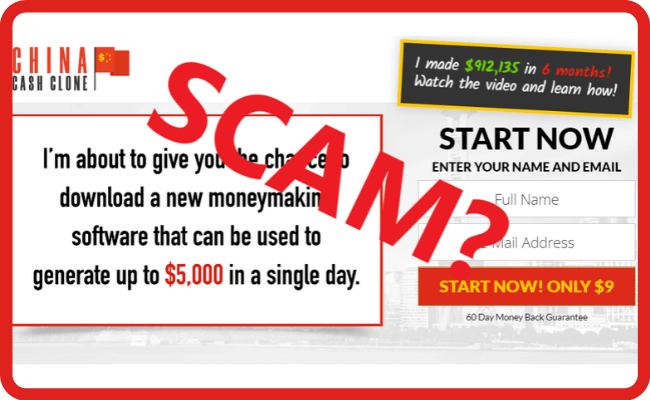 China Cash Clone Review – Overview
Type: Dropshipping
Price: $9 + $100's in UPSELLS
Owner: Daniel Barber (fake name)
Money-Back Guarantee: 60-days
Recommended?: No! Scam Alert!
Overview: China Cash Clone is allegedly a secret software that is going to help you earn income online simply by pushing a few buttons.
Wouldn't it be nice if something like this really exists?
So what's the truth then?
In my honest opinion, China Cash Clone is a ridiculous, overhyped and unethical sales funnel that ends with a crash course about dropshipping.
The training inside China Cash Clone is incomplete. It's missing critical information and moreover, you could find the same material for free.
Worst of all, the person who owns this product is using a lot of tricks to make you buy this worthless product.
Some of the examples are shown with this China Cash Clone review.
And on top of that, since the front end product is practically worthless, they will recommend you to buy upgrades throughout the entire experience.
Ultimately, the main goal of this system is to make money off you, not help you to make money.
The only reason why China Cash Clone is not a scam is the ClickBank money-back guarantee. You can get your money back. However, my best advice is to stay away from this!
Alternative: If you are tired of scams and bogus websites, MLMs and pyramid schemes, check out a 100% legitimate way to make money online below I used to go from $0 to earning four-figure (and rising!) passive income online!
THE BEST WAY TO MAKE MONEY ONLINE IN 2023 >>
What is China Cash Clone About?
China Cash Clone is supposed to be some secret software that you can download to start generating up to $5000 in a day.
The software allows you to clone the exact method thousands of people over in China are using to get mega-rich.
Allegedly, China Cash Clone has nothing to do with bitcoin, binary options, pyramid schemes, or anything like that. Making money with this method is easy, and anyone can do it.
All you need is a laptop, an internet connection, and a desire to make a fortune online.
That's what the creator of this offer has to say. Pretty cool. Now snap back to reality!
I must tell you right from the top that there is no such thing as money-making software in the world of digital marketing.
Money-making website or funnels yes, but software, hell no!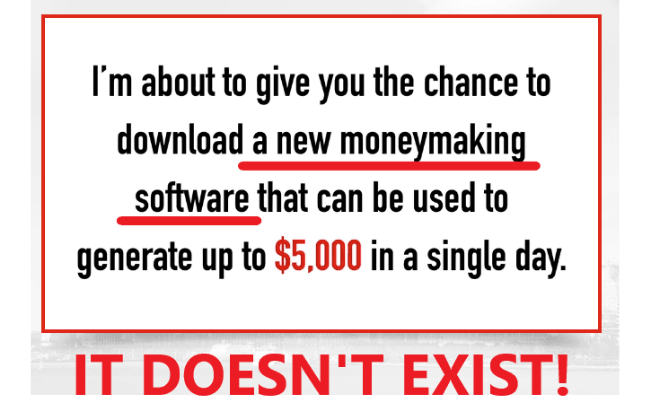 I've seen a lot of offers very similar to China Cash Clone and the story is always the same. It seems like someone is really cloning these products to scam newbies.
They know that you don't know jack s…t about the internet how it works. They always tell you how this is the best decision you ever made, blah-blah.
But the truth is, the story is nothing but marketing designed to exploit your lack of knowledge about the digital world.
What They Don't Tell You In the Video…
Even though the China Cash Clone sales page looks mighty convincing, I know that it is a scam. At least it is in terms of ethical values.
Technically, it might be legit because you'll get some crapy info-product about dropshipping for only nine bucks, but still, it's not cool to sell it under crazy stories about secret software.
On the legit side of things, dropshipping is a way to make money online. It is the truth that the thousands are making money doing it.
However, none of them has used the secret software called China Cash Clone to make it happen. That's a fact!
Like every other business, online or traditional, it takes a lot of time and effort to make it happen.
Those people you've had a chance to listen to in the video are all giving fake testimonials, which I'll prove by the end of this China Cash Clone review. Don't believe the word they say.
Who Owns China Cash Clone?
The owner of the China Cash Clone presents himself as Daniel Barber. He talks about how he's been flipping burgers at Wendy's before he found the way to make money online.
As per usual, he shares rags to riches story, but without any proof that he is a real person.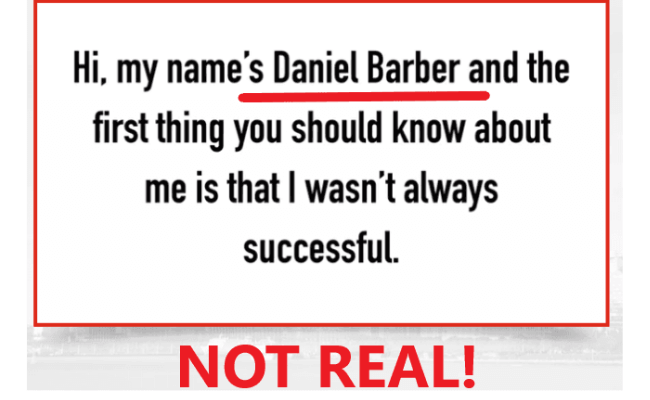 Since there is no proof that he is the person he claims to be, I'm left to think that Daniel Barber is most likely a fake character.
You see, this is nothing unusual these days.
I've reviewed tons of ClickBank and ClickBetter products such as China Cash Clone. The only difference is in the names of owners and the products, but the scam stays the same.
You see, my email inbox is full of offers like China Cash Clone. And each new one that comes in is a clone of the one before that.
Here are a few examples:
These scammers will sell you a story about a secret money-making software, some online loophole you can start exploiting, or even a one-click money-making system.
But once you get in, you'll discover that there's nothing like that.
In most cases, you'll find an info-product or a crash course on affiliate marketing or drop shipping that is simply not worth time and money, which is the same case with China Cash Clone.
How Does China Cash Clone Work?
See, China Cash Clone is a sales funnel. In other words, the video, the sales page, and the low price are designed to get you inside of the sales funnel.
You're led to believe that for only $9, you're going to get some secret software that makes $1000's per day for people over in China.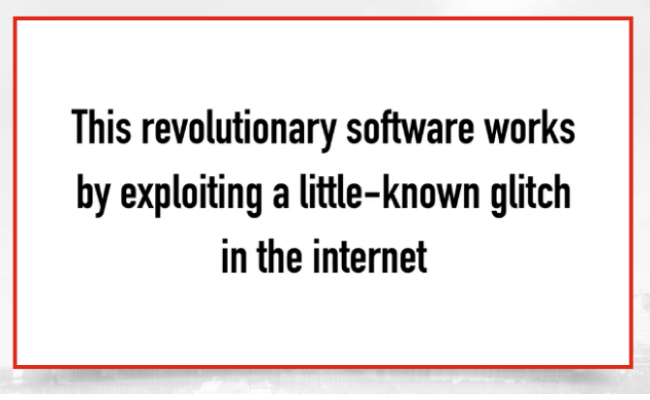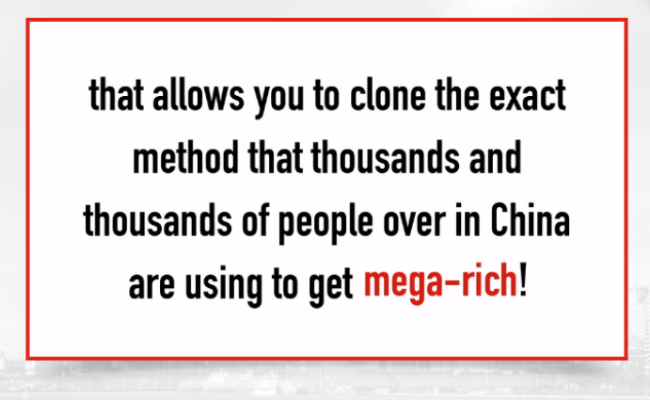 And if you fall for the story, and pay the price, you'll bump into a series of upsells (I'll reveal these later in my China Cash Clone review).
These are designed to convince you that, if you take them, you'll make even more money.
But in reality, the only person who is going to make money with China Cash Clone is the unknown owner.
All you get in return is a bunch of low-quality training material that is, to my surprise, talking about legitimate methods for making money online called dropshipping.
The videos are pretty much basic instructions on how to set up a dropshipping business. So, as you can see, there is no secret software or anything like that.
What you'll get with China Cash Clone is a simple WordPress dropshipping website for which you'll have to shell out more money.
Can You Make Money With This?
In a nutshell, dropshipping is a direct fulfilment method where a store doesn't keep the products it sells in stock.
When a store sells a specific product from its website, it actually purchases them from a third party website such as Aliexpress or Alibaba and has it shipped directly to a customer. A drop shipper never sees or handles the product.
As I've said already, dropshipping is not a get-rich-quick scheme although it's been said to you that it is by China Cash Clone creator.
Daniel Barber had told you that you could do this without any experience and you can make thousands by working only ten minutes daily.
Yea, right…
People who try to deal with dropshipping or any other digital business have to work hours and hours to get everything right.
Setting up a store is probably the easiest step in the whole process, but there are thousands of other small things that you'll have to take care of.
Though you can get a legit store if you purchase China Cash Clone, there is a considerable downside, which I'm going to explain soon.
So no, you can't really make money with this because this is not complete training on starting a dropshipping business.
What Do You Get With China Cash Clone?
After you swallow all that crap about secret software and easy cash on your fingertips, the story about Daniel and his life, you'll get something different in your hands.
As I've said already, the story you've heard is sneaky marketing designed to get you into buying mode.
Here is how China Cash Clone training looks once you go past the sales page and take a step behind the scenes.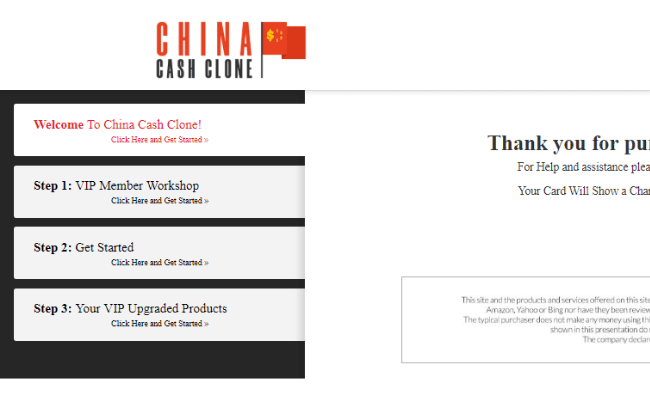 As you have noticed, there's no secret software inside China Cash Clone. Are you surprised?
All you get here is a set of very bad training videos where some person is going to show you what drop shipping is and how it works.
Now, let me explain each step from the image.
VIP Member Workshop
Once you get access to the main dashboard of China Cash Clone, under step one, you'll get an invitation to sign up for the VIP members workshop.
If you do so, it's going to take you to a website where you can register for a free webinar with John Crestani where he is going to pitch you his Super Affiliate System for 'only' $997!
This feature has been seen in products like AZ Millionaire Method and Ali Profits.
Get Started
Under step number two, you'll find a set of videos, five to be exact, where some guy (he never introduces himself) shows you how to buy a domain name and hosting.
By the way, that is an additional cost!
I've seen a lot of weak training courses, but China Cash Clone is one of the worst!
Your Vip Upgraded Products
In this section, you can find upsells if you ever buy them.
Also, if you haven't bought them before getting access to the product, you'll have your second chance in this section.
I hope that you can see now, what the main intention of this product is.
Now, before we conclude this review, let me explain why products like China Cash Clone will never work!
Why China Cash Clone Isn't Going To Work!
You see, your store is going to be worthless if you can't get any traffic.
Without traffic, there are no visitors, and of course, if no one can take enter your store, there are no sales.
It's simple, you're earning with ANY system depends on your ability and skills to get traffic to your offer.
And China Cash Clone is going to disappoint you in this area.
The training, those 5 short videos are going to show you how to:
buy a domain and hosting
install WordPress and plugins
import your China Cash Clone store
install Woocomerce
install Alidropship extension
customize your pages
process your orders
and a few other things
But you see, the problem with courses like China Cash Clone is that, first and foremost, they just skim over these topics. Most of the videos are only a few minutes long.
Secondly, courses like this one do not show you how to get traffic, which is the biggest issue.
There's absolutely no training within the main dashboard on how to drive customers to your online stores.
So what do you get if you don't drive traffic to your business?
A dead business!
However, there's a trick. The creators of China Cash Clone offers a few upsells. And one of them is called China Clone X, which probably contains a few lessons on getting traffic.
But judging by the quality of the content so far, I highly doubt that this training has any value.
How Much Does China Cash Clone Cost?
It's going to cost you $9 to get access to China Cash Clone. It's a symbolic price. However, it is only the beginning of the funnel where you can get a chance to spend some more.
Price and Upsells
As soon as I've paid the price, I was welcomed with three more upsells.
That is altogether $420!!! These people must be smoking something.
As I said in the previous section of my China Cash CLone review, one of these upsells could help you to get traffic. However, based on everything I've seen so far, I doubt that there is something that can help you make money online.
In my opinion, this is not a course that you want to buy!
Alternative: If you are tired of scams and bogus websites, MLMs, and pyramid schemes, check out a 100% legitimate way to make money online below I used to go from $0 to earning four-figure (and rising!) passive income online!
THE BEST WAY TO MAKE MONEY ONLINE IN 2023 >>
China Cash Clone Pros
To me, this product looks like it's designed to make you spend spend spend! There is hardly anything I like about it.
Money-Back Guarantee
Well, there is one thing.  I advise you to take advantage of it if you already have made the purchase. China Cash Clone comes with a 60-day money-back guarantee.
All you need to do to claim your money back is contact ClickBetter customer support. You'll get your money back in the next 24 hours.
China Cash Clone Cons
Now, the list of things, also known as red flags, is quite longer than the previous one. China Cash Clone is screaming scam all over it.
Fake Student Testimonials
The first thing I hate to see is when people claim they've made thousands and thousands of dollars with the product, but in reality, they've never seen it or even bought it in the first place.
Those people who claim that China Cash Clone has made them rich are lying to you. They are hired to read the script and pretend to be thrilled by it.
You can hire fake actors on Fiver for as little as $5 to tell that your product has made them rich.
In fact, I reviewed a ton of these scams so far that use the same tricks to get you to buy their crap. I'm actually not surprised to see these people doing the same with the China Cash Clone scam.
Misleading Sales Page
You can see during the video and all over the sales page a bunch of unrealistic income claims. Those numbers are all fake and have only one purpose, to make you believe that you too can make money with this program.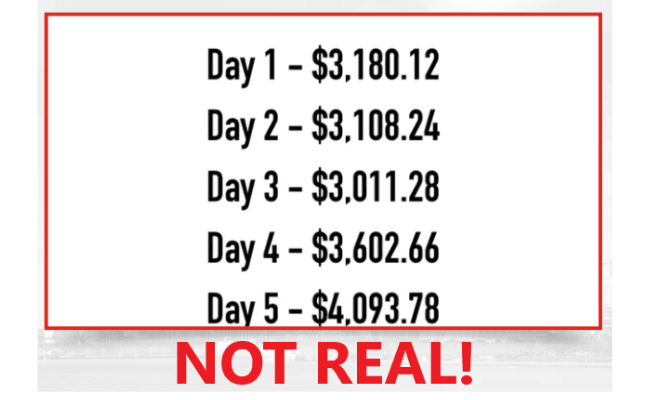 Also, in addition to fake income claims, they'll try to convince you how you can start making those same numbers from less than 10 minutes of work each day! Not possible.
Making money online is not a product of pushing a few buttons or having access to some secret China Cash Clone system that makes people rich overnight.
These misleading claims have only one purpose.
That is, they are designed to make you believe in the impossible and make you pull out your credit card and purchase this scheme without a second thought.
Fake Comments
Furthermore, there is a chat full of positive comments from alleged clients. The conversation and everything you can read there is fake as well.
It's been a year since I bumped into China Cash Clone and these comments haven't changed since. Moreover, I know they are fake. How?
Well, all you have to do is insert a widget to your page and you can add fake comments.
Some people refer to these fake comments as white lies that boost sales. But I consider them unethical and a red flag!
False Scarcity
Another popular tactic that people who create offers like China Cash Clone like to use is time pressure. The timer you can see counting down is nothing but an attempt scarcity. Because this offer sounds too good, they'll rush you into a decision by making you believe it'll be gone if you don't act fast.
It's fake, like everything else related to it.
Once again, I visited the China Cash Clone sales page at least 10 times to make sure this timer is fake. Each time it came to the end, the offer remained the same.
Expensive Upsells
Like every other product of its kind, China Cash Clone comes with a low price tag and a few more expensive upsells. In this case, the whole thing can cost you up to $420.
It is an expensive sales funnel that is designed to make money for the owner and his affiliate. If you are not careful enough, it can create a hole in your wallet quickly.
In my opinion, getting you inside this sales funnel is the main intention of the owner of China Cash Clone, which explains all the tricks that I've mentioned above in the review.
A few dollars, which seems to be the price of this course, will not cover the expenses of maintaining and advertising.
So the trick is to tell you a bunch of lies and misleading and fake things to get you to shell out a few bucks. And then, once they "get" you, upsells will come out!
What's worse, these upsell come out way before you can get access to the system, which is even more annoying.
All in all, China Cash Clone smells like a scam to me. So is it a scam or legit? Let's see…
Is China Cash Clone a Scam?
When you take into consideration all the lies and misleading information, you could easily say that China Cash Clone is a scam.
People who create products like this are focused on making money by playing on your desire to learn the business.
However, the problem lies in the fact that you're not getting any real-life value from this course. All you get is a chance to set up a basic eCommerce store and spend more and more money on upsells.
But I just can't neglect those warning signs from the above. Here's a recap:
fake testimonials
misleading sales page
fake comments
no info about the owner
fake scarcity
expensive upsells
Technically speaking, China Cash Clone is not a scam because you'll get something in return for the price you pay.
However, the product has little value, and it can hardly be called a legitimate business opportunity.
The main idea is to fire you up and make you believe that you can make a truckload of cash just by pressing a few buttons.
But would you sell something like this for $9 if it were real?
If those things were real, the price would be a few $1000's at least, if not even more.
So the main goal is to get you excited with a fake story, fake testimonials and all other fake things to flip out your credit card and pay to get access.
And once you do so, they will attack you to buy more and more without even knowing what it is about!
In the end, you'll be left out on dry land with tons of question marks over your head and an empty bank account.
And the creator of China Cash Clone is going to create another scheme to earn even more income from unsuspecting newbies that have no idea what is and how making money online works.
So the bottom line is, this product is not a scam in itself because you get some training in return.
However, on the moral side, you wouldn't be wrong if you say that China Cash Clone is a dirty scam after all.
Alternative: On the other hand, if you're looking for the best business model to earn passive income online as a beginner, there are other, more suitable, and cost-effective alternatives.
My top-rated course has helped me to go from earning $0 to $100's per day!
THE BEST WAY TO MAKE MONEY ONLINE IN 2023 >>
China Cash Clone Review – Conclusion
As a person who believes in online business, I do not recommend this product.
It's a worthless product that has almost nothing to do with helping you to start a legitimate internet business.
It's hard to say who is this for. The most straightforward answer would be that it's for no one.
If you are looking for information on how to build a website, then it might be for you. Otherwise, it's not worth getting into it.
This is going to be a waste of time and money.
Thanks for reading my China Cash Clone review. What do you think about it? Is China Cash Clone a scam or legitimate? Do you have experience with it?
Feel free to leave your comments in the section below this review!
How I Make Money With Affiliate Marketing
If you ever wondered how to make money online, wonder no more!
The program that I recommend as my #1 solution for making money online with affiliate marketing is 100% based on free traffic from SEO and blogging.
The best thing about this method is that it's FREE and EVERGREEN!
Below is the screenshot of my Google Search Console and my results with SEO.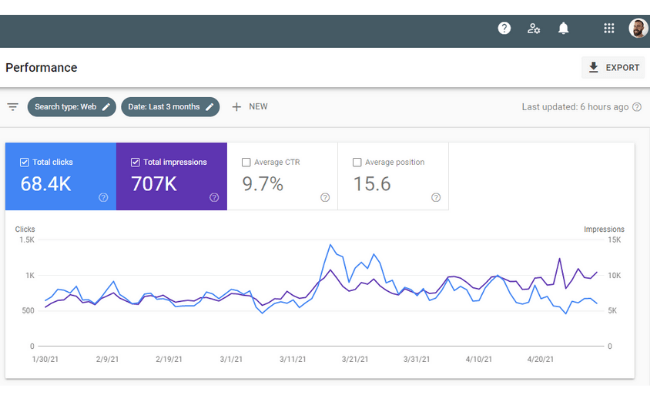 Basically, I'm creating content on my websites to help internet users to solve their problems and answer their questions. In turn, I receive thousands of clicks per month for FREE!
The best thing about this method is that it is passive in terms of results and income.
In other words, you could be earning an income from your site for years and years to come because this method is so POWERFUL and overlooked by many marketers.
Just take a look at commissions that I earn passively all thanks to my #1 recommendation.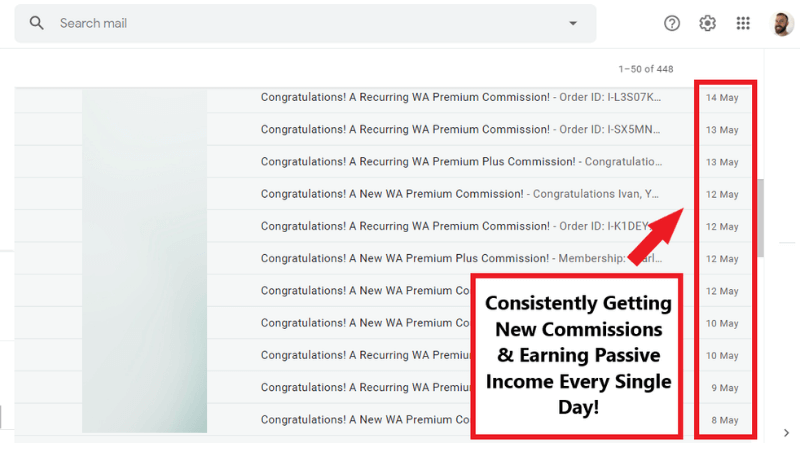 If you want to learn more about how you too can start leveraging SEO to get tons of visitors to your website and make money online, click the button below!
Among the best features of my # 1 ranked course is that you can take it for a test drive (just a $49 Premium subscription).
You will get one complimentary site and access to the very first ten lessons from the course to try things out.
After evaluating over 600 programs on the web, my conclusion is easy. This is the best course to learn about ins and outs of affiliate marketing.
And if you're looking for the very same, click the button below!
THE BEST WAY TO MAKE MONEY ONLINE IN 2023 >>
If you need any help or you have a question, feel free to contact me.
And don't forget to share this China Cash Clone review with your friends and family!
All the best, Ivan. Founder, and CEO @freeaffiliatemarketingbusiness.com