Profit Clicking is an online platform that promises tons of traffic to your website, or sales page, or any other piece of the web property.
But, is it a scam or legit opportunity to invest your hard earn savings?
With this article, I'm going to help you to learn what it is, how it works, and most importantly, whether or not it is worthy of your time and money.
So make sure to stick around.
By the way, congratulations on being a smart person. Quick research saves you time and money. ?
It also shows that you are serious about finding a legitimate way to make money online.
So without any further ado, let's dive into this Profit Clicking review.
Let's go!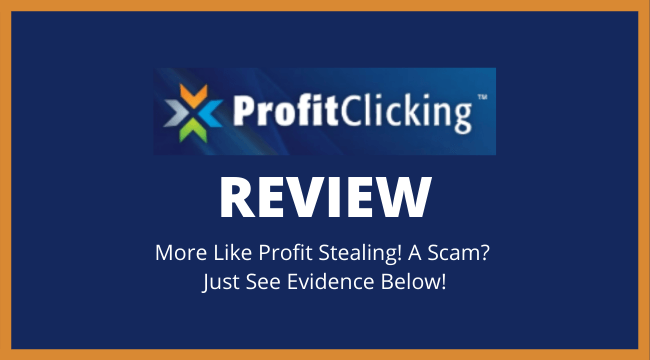 Product Name: Profit Clicking
Product Type: PTC/Traffic Exchange
Price: Free + Upgrades
Owner: Frederic Mann
Rating: 0/5
Quick Summary: Profit Clicking is a pyramid scheme and a scam that used to operate under "Just Been Paid." The people who run the scheme have changed the name again, and now it'll direct you to toward Ad Click Xpress website. There are many complaints that Frederick Mann is not paying out the rightful earnings to his affiliates and investors. In fact, there's no evidence that he is a real person. In other words, Fred is a fake name. These and many other scam signs are laid out in this review. My best advice is to stay away from sites that promise huge returns for little investment.
What is Profit Clicking?
Profit Clicking is an online platform created by Frederick Mann. It offers a variety of services such as traffic exchange, affiliate program, investing in the advertisement, and more.
The platform is free to join. You even get a $10 bonus for joining. However, that's only a temporary deal.
The truth behind the platform is far away from what it may seem at first.
And the truth is what we are after, right?
The platform used to be called Just Been Paid and was founded back in 2012. But as soon as it started operating, the platform changed the name to Profit Clicking.
Today, if you land on a website that promotes this offer, you'll be transferred to Ad Click Xpress platform.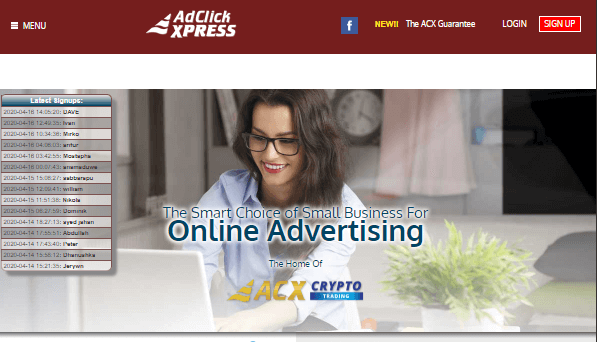 Why did they change so many names during the last eight year?
The answer is simple. The scheme is not entirely illegal, but it's not sustainable. So each time they hit the roof, the owner collects the investment and runs away to create a new scheme.
Does it make a scam? Well, those questions have been answered here too.
Who is Frederick Mann?
According to my research, Frederick Mann is not a real person. This name belongs to a few individuals that have nothing to do with Profit Clicking. There are no signs of Frederick, the online entrepreneur.
This is not so strange at all and is just one of the many scam signs that you'll discover in this review.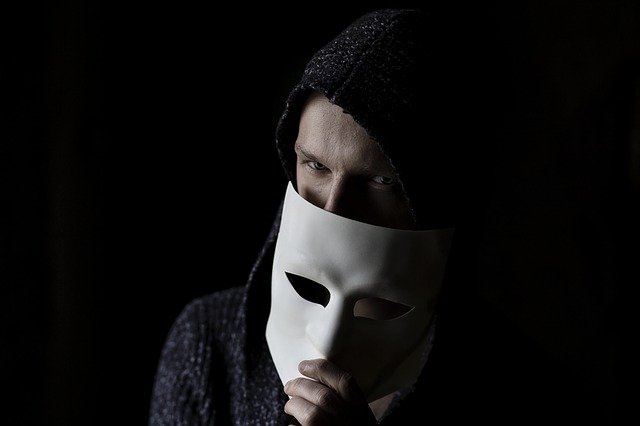 The same name has been used in the previous scheme, as well as in Ad Click Xpress. And just like many times before, Frederick has got a bad reputation with each new system he created.
The name is associated with stealing the money of his investors, not paying out rightful earnings, scamming people by promising high returns for little investment, and more.
Who is Profit Clicking For?
At this point, it would be logical to say that this scheme is for no one. But since there are some services offered, it could be said that it's for people who are wanting to earn online or get some traffic.
The platform offers services such as traffic exchange, where you can purchase online traffic.
However, this traffic is almost worthless and could do you more damage than good. It's derived from people who use the scheme to earn money by clicking on ads, hence the name of the project. Those clicks are cold and not interested in your offer.
The platform hosts an affiliate program, which could be used to earn revenue by promoting the scheme.
And you can earn money by clicking on other people's ads, which is the core of the scheme.
But as you're about to see it the rest of this review, I wouldn't advise taking part in any of those offers.
How Does Profit Clicking Work?
As I said earlier, you get a $10 bonus once you join the platform, which is free to do.
But that's only an invitation to a much more expensive scheme that could cost you 1000's and 1000's.
Profit Clicking works on a model called High Yield Investment Program, which is a practically illegal scheme that benefits the owner and no one else. In other words, this is a pyramid scheme at its best.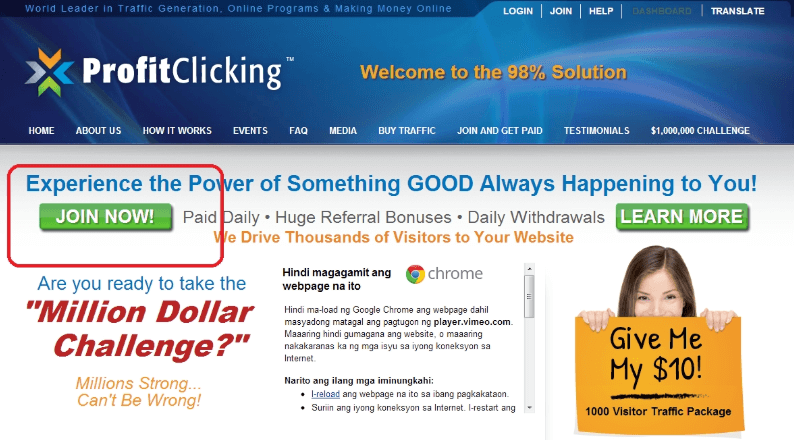 Here's how it works.
You're invited to invest in the program, and then to keep investing in ad packs. Each pack is $10 apiece and could yield a 50% return during the next few months. Also, they will urge you to become an affiliate and to promote the scheme to others.
There are several ad pack packages and affiliate membership levels. The company is going to encourage you to keep investing because you're earning from those ad packs as they promised. And they'll push you to promote your affiliate link because you could make even more.
But the scheme like this is not sustainable in the long run, which has been proven by Just Been Paid earlier.
Frederick Mann and his partners took the money, closed the scheme and reopened it under a different name. Today, Profit Clicking website is close too. If you try to log in, you'll be transferred to already mentioned Ad Click Xpress, which is the same thing all over again.
According to my research, once you try to withdraw your money, you'll come upon a lot of troubles. I haven't invested any of my money, but there's enough evidence that Frederick Mann and his team won't let you do so.
And since they operate under the fake names and use false addresses, you won't be able to get your money back or to pay out your rightful earnings. Moreover, you're in the risk of theft of personal data, so be careful.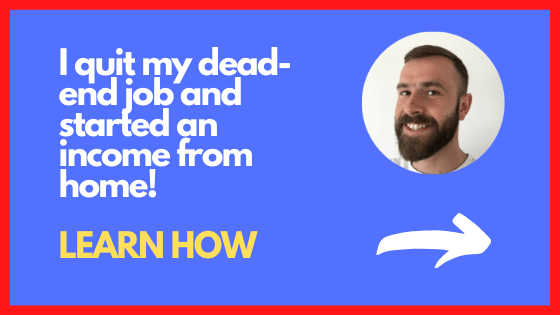 Profit Clicking Scam Signs!
They Use Misleading Claims
Once you join Profit Clicking site, you'll be redirected to Ad Click Xpress immediately. The owner of the site claim that this platform gets enormous amounts of organic traffic and has been ranked high by Alexa too.
However, if you double-check this information, you'll discover a completely different picture. Here is the link to ACX's Alexa ranking where you can see it for yourself.
Also, they say that you could be earning instant commissions in the next 30 minutes.
But this and all other claims are fake and have nothing to do with reality.
They Offer is Useless and Harmless Traffic
As a part of the cover-up, the owners of the Profit Clicking (Ad Click Xpress) say that you can use that (fake) traffic to get more sales or improve your rankings. They even give you 600 free visitors.
First of all, that traffic is not going to convert because it comes from innocent people who have been sucked into the scheme. They are clicking the links to your site just to get a few cents more on their accounts.
Secondly, those clicks are going to damage your bounce rate and other SEO metrics. This is going to lead to negative signals, and low rankings, which is something you want to avoid!
It Has All Traits of a Pyramid Scheme
All those claims and promises of free traffic and whatnot are designed to suck you in into a pyramid scheme. It manipulates you to become an affiliate member and to put time and effort into promoting the scheme.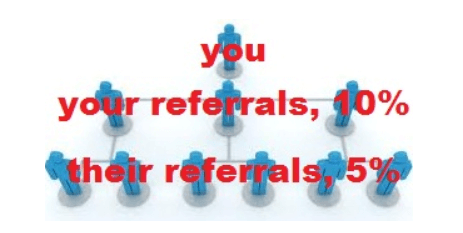 But since there are no real products sold (I'm not counting the fake traffic scheme), you're only going to fill up the pockets of those on the top of the scheme by attempting to recruit others.
And if they're going to follow the same line of action as before, your earnings are gone before you earn them.
The Scheme Has Changed Several Names
Since the whole scheme is practically illegal, the owner or the owners of the scheme has changed a few names so far.
This is a visible sign that something is not right with Profit Clicking, Just Been Paid, Ad Click Xpress, or any other scheme they may come up in the future too.
If it were something legitimate that helps people to earn money online, they wouldn't have changed so many names. They did so, to cover up the traits.
They've Got Tons of Complaints All Over the Net
I was trying to find a few testimonials before I started this review. But all I've got are complaints that Profit Clicking is a scam.
Those people below are the most persuasive evidence for my claims.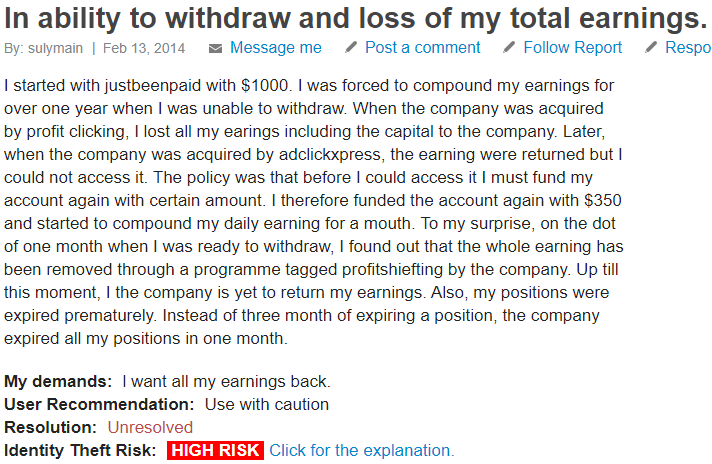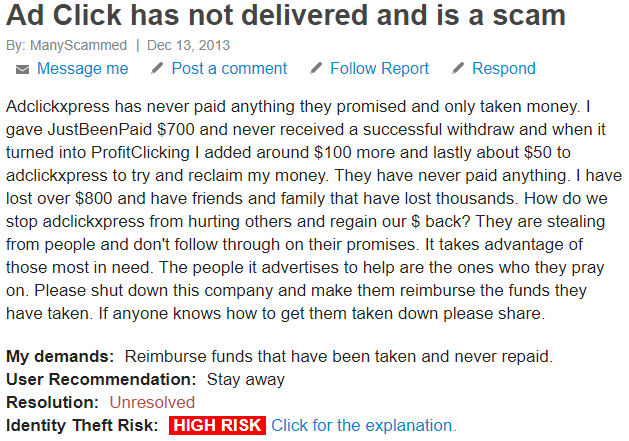 Is Profit Clicking a Scam?
Yes, Profit Clicking is a scam. The site has been closed by now, but there are tons of links and affiliate sites out there that still promote the scheme, so be careful.
If you click to join, you'll be taken to Ad Click Xpress, which is the new form of the same scam.
As you can see, there are several problems with both scams. They use fake names to represent the owners. There are no ways to contact them. And even worse, they use a lot of misleading claims to get you inside.
I mean, they claim that you can make money in less than 30 minutes!
However, that's not the worst problem with Profit Clicking scam. The worst part of it is that they will run away with your earnings. This is not the theory, but a fact proven by many people all over the net.
And since the scheme is not sustainable and has to collapse at one point or another, your investment is lost a long time before you even make the first dollar of profit.
My best advice is to keep your distance from these schemes.
If you hear promises about fast cash, enormous returns for little investment, you can be sure that it's a scam in progress and your best move is closing the page.
Earning an income online is real. But it's not an overnight process.
You have to be willing to learn first and foremost. Then, you have to be willing to put in the work necessary to pull it off. There's no such thing as something for nothing.
You should avoid these scams too:
If interested in something real, read the rest of this page.
How I Earn a Passive Income From Home
Thanks for reading my Profit Clicking review. I hope this post was useful.
If you have any questions about this website or maybe you can offer an experience, feel free to leave them in the comment box below.
Before I let you go, let me show you how I earn an income online from home, which has enabled me even to quit my lousy job.
I wouldn't have succeeded without help from the marketing platform that I recommend above all other.
Make sure to check it out!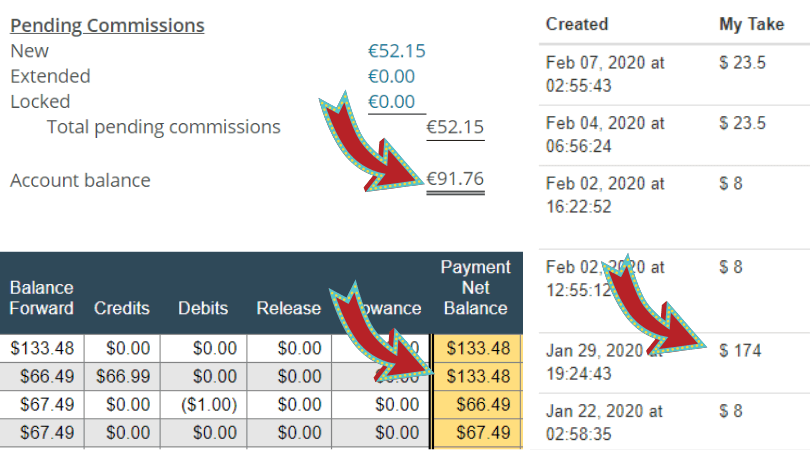 ==>Click HERE for My #1 Recommendation<==
If you need any help or you have a question, feel free to contact me.
All the best, Ivan. Founder, and CEO @freeaffiliatemarketingbusiness.com