Hey there, welcome to the Commission Machine review.
Earning up to $2642.60 a day by copying a little-known super affiliate secret weapon sounds cool, right? Who wouldn't want to do so?
You're here because you want to know whether or not those claims from the top of the page are true. Michael Cheney, the owner, and creator of the program claim that they are.
But what is this secret weapon? Is the Commission Machine a scam? Who is Michael Cheney?
Hi, I'm Ivan! I'm an affiliate marketer who went from waiting tables to earning a five-figure income online with my affiliate marketing business!
Moreover, I have also reviewed 500+ schemes and scams to find the best way to make money online. Simply put, I'm passionate about earning money online and assisting you to follow in my footsteps!
Within this Commission Machine review, I'll explain what Michael Cheney's program is about. I'll show you what to expect from the training without any BS.
And finally, I give my honest opinion about whether the Commission Machine is a scam or a legit email marketing training course.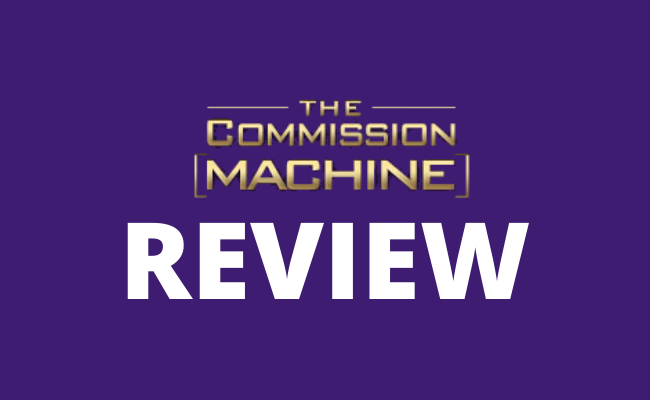 The Commission Machine Review – Overview
Product Type: Email Marketing Course
Owner: Michael Cheney
Product Price: $47 + Upsells
Money-Back Guarantee: 30 Days
Recommended?: See the summary below…
Quick Summary: The Commission Machine is a training program for learning how to start an affiliate marketing business based on email marketing.
Michael seems like a great guy and the front-end product has got value. But the training program falls short, especially when it comes to traffic generation (the most important part of the business,).
That's why Micheal has prepared a few upsells, where one of them contains secrets for getting traffic from Facebook and costs $1997 (!) to learn those secrets.
That said, The Commission Machine is not my top recommendation for starting a successful online business. The Commission Machine is legit though. Read my review for more info!
If you're looking for a COMPLETE affiliate training program (no upsells), click the button below.
Alternative: My #1 recommendation has helped me and 1000's people to go from $0 to earning $100's per day in affiliate commissions! Click the button to learn more!
THE BEST WAY TO MAKE MONEY ONLINE IN 2023 >>
What Is Commission Machine?
The Commission Machine is an online business opportunity created by Michael Cheney. He says that you could make 1000's per day just by copying his secret method for making money online.
Since he's so mysterious, I had to dig deeper to discover what it is exactly. I wanted to know what the secret is.
The same as you, right?
You see, the reason why Michale is so mysterious about his method is that he could sell more copies of his program. I don't blame him.
However, his marketing methods are a bit misleading. So Misleading that I have had a feeling that Commission Machine is a scam.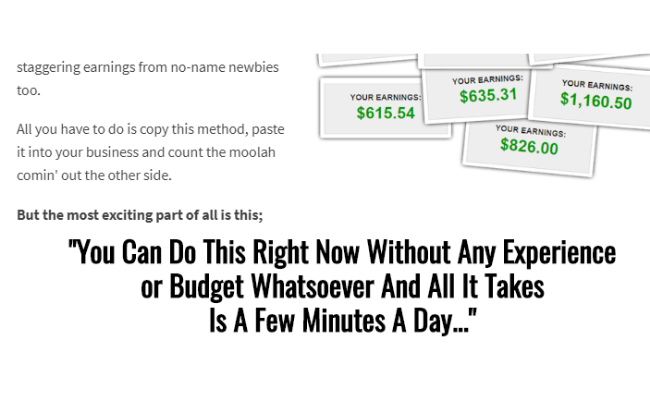 He openly says that you can make 1000's per day in a few minutes a day, which is something I would argue about.
Also, Michael says that you don't need any skills, experience, list, or money to make it work.
But once again, I beg to differ. That's a misleading statement, especially the last part of it. In order to make money online, it's more than necessary to invest money.
That stands for this program as well.
So what is the Commission Machine exactly then? It's a simple email marketing training course.
Within the program, Michael is teaching how to set up email campaigns and promote various digital products to make money from affiliate commissions.
Let's keep this Commission Machine review in motion to see whether it is a scam or legit.
Who Is Michael Cheney?
Michael Cheney is the creator of this training course. He's a successful online marketer who wants to pass on his secrets to you.
For a price, of course. I'll discuss that later in this Commission Machine review.
Honestly, this is my first time hearing about Michael Cheney, and I'm quite familiar with most of the gurus out there.
But that doesn't mean that Michael is not a legitimate guy.
Based on my research, he is legit.
It's good to see that Michael has a social presence, which means that you could even contact him personally if you ever have any problems or questions about his program.
That said, let's see the next part of my Commission Machine review to see what Michael Cheney could teach you.
What Can You Learn From The Commission Machine?
Module 1 – Starting
This component includes a three-minute-long video clip presenting you to this program.
Module 2 – Research 
Component 2 is about gold mines, as Michael states it. He educates you concerning looking for warm, cash-making products online.
In other words, he talks about a specific niche. The video has to do with 28 minutes long and by the end of it, you're anticipated to find your own specific niche market.
Module 3 – Angle
In this component, you're going to watch a 24 min long video clip that will discuss what an angle is.
Identifying the correct angle and releasing the ideal method will help you get even more individuals to buy the products in your niche.
Michael describes there are 4 angles to watch out for:
Item Angle
Connect Angle
Individual Angle
Cash Angle
Module 4 – Giving Incentives
In order to drive people to purchase products, you need to give incentives. In this component, the 23 min video clip is going to instruct you just that.
Michael shows you about establishing bonus offers using shortage. Likewise, he speaks about JVZoo, which permits you to offer immediate rewards.
Module 5 – Messages
This is a rather extensive module, 46 mins long. It has to do with connecting successfully with your target market.
Michael instructs shows you how to write the best message. The goal is to entice your target market to click your affiliate link and take action with your offer.
Module 6 – Deploy
This module is 28 mins long and teaches you about releasing your email sequences.
In short, Michael teaches you how to sequence your emails, as well as to establish the variety of times you'd like to send them.
Furthermore, Michael shows you an already developed compensation device, so you'll get to see exactly how it operates in real life.
Module 7 – The No-List Approach
This component is much shorter, about 13 minutes in length.
Michael educates you just how to use Facebook teams to spread your affiliate links. In this way, you get a remarkable reach without using a list.
Michael informs you to build a blog, to assist you with your no-list affiliate marketing strategy, and make use of search engine optimization to promote it on the internet.
In my opinion, the best training on this topic is Wealthy Affiliate. You get websites, and a comprehensive course on creating websites, blogging, keyword research, etc.
Module 8 – Advanced Ninja Strategies
In this 11 minutes long module, Michael shows you just how to make benefit pages for people that are acquiring through your affiliate links.
He shows you strategies such as sending item sales pages with reward information, along with details on exactly how to retrieve rewards.
The last module is simply about improving your online efforts and earning more commissions.
All in all the Commission Machine is legit in this area. Let's see the rest of my Commission Machine review to learn how it works in real life.
How Does Commission Machine Work?
The Commission Machine works based on email and affiliate marketing. In more detail, Michael is teaching how to find and research hot products, create marketing campaigns, and deploy them.
Michael is teaching how to do product research before starting a campaign.
That's critical knowledge because most people fail to do so properly before getting into businesses like email or affiliate marketing.
Michael is going to show you how to create a perfect pitch. In other words, he's teaching about something that every successful marketer must know how to do.
That is, how to catch your prospect's attention.
The rest of the course within the Commission Machine explains how to offer bonuses to increase conversions, and even how to earn commissions without the list.
The goal is to promote other people's products by driving internet traffic to your offers and earning commissions.
However, when it comes to getting traffic, the Commission Machine training falls short. And that is a big problem, in my opinion.
No business is going to work, no matter how good, unless you learn how to get 1000's clicks per day to your promotions.
So to help with this part, Michael has prepared some upsells (I'll reveal them later in the Commission Machine review), which is really not the best tactic to help you to grow your business.
Can You Make Money With It?
Maybe you've heard this before, and perhaps you didn't. In any case, the one thing you can hear everyone saying is that the money is on the list.
In other words, email marketing is a highly profitable business.
That said, I believe that you could make money with the Commission Machine. However, your earning levels will largely depend on your ability to follow the instructions from the training.
Don't believe those claims from the sales page (see image below).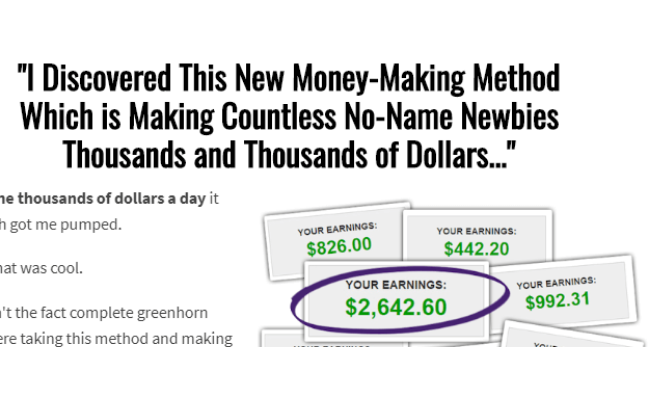 Also, you need to understand that just because email marketing is a profitable branch of the online marketing business, it doesn't mean that everyone is making money.
Having a list is not enough. You need to master sales as well as a lot of technical stuff.
Speaking of which, I think that the Commission Machine fails to teach the latter.
Although Michaels claims that his program is newbie-friendly, I haven't noticed that he explains how to set up an autoresponder, drive traffic, and do other technical things.
It seems like the training is more for advanced marketers.
Who Is Commission Machine for?
Honestly, I believe that this program is for advanced marketers.
Based on everything that I've seen, I think that newbies might have serious problems putting all the pieces together.
Of course, if they even get all the pieces in the first place.
That said, I believe newbies are going to have a hard time making money with the Commission Machine, unless…unless you take some of those upsells.
Let's take a closer look at the price so that I can show you what I'm talking about.
Related: How To Start With The Affiliate Marketing Business
How Much Does The Commission Machine Cost?
You can buy the Commission Machine on the JVZoo marketplace, where it sells for $47 one time.
This price includes the training and a bonus video called the Advanced Ninja Tactics.
But before you can start learning from Michael, he's going to offer you a few optional upgrades.
Commissiononlogy $27 per month – Michael offers to do everything for you. All you need to do is replace your affiliate link with his so that commissions go to you.
Done-For-You Service – $97 one time – another upsell where Michael offers access to some DFY campaigns and high converting offers.
7 Figure Franchise $1997 – this is, first of all, a spicy upgrade. Here's where Michael teaches his secret Facebook method for getting free traffic and using the same to promote various digital products.
Like most of those overhyped training programs, the Commission Machine is cheap for a reason.
In other words, basic training is probably not going to cut it. And the solution is, as always, in those expensive upsells.
Does Michael Cheney Offer Refunds?
This offer is covered with a 30-day money-back guarantee. It's an excellent option to have in case you aren't 100% satisfied with the training.
What I Like About The Commission Machine
It Teaches Email Marketing and Sales
Most gurus fail to show their students how to sell.
It's called marketing for a reason, and the main objective should be sales.
I like the fact that Michael has taken a lot of time to explain how to become a better salesperson.
The whole program is based on email marketing, which is one of the best ways to create an income online.
Michael Cheney is Legit
Most training programs are suspicious, and owners don't like to show their faces or share more about themselves.
I like that the owner of the Commission Machine is proud to stand behind his creation.
You can even contact Michael via Facebook.
30-day Money Back Guarantee
In case you don't make $2642.60 per day in sales, or you feel like this program did not achieve your expectations, you can ask for a refund. JVZoo is a legitimate marketplace.
That said, I don't see any reason why your request shouldn't be granted.
What I Don't Like About It
The Commission Machine is Not Beginner Friendly
Michael claims that the Commission Machine is 100% newbie-friendly. Moreover, he says that you don't need any skills or previous knowledge.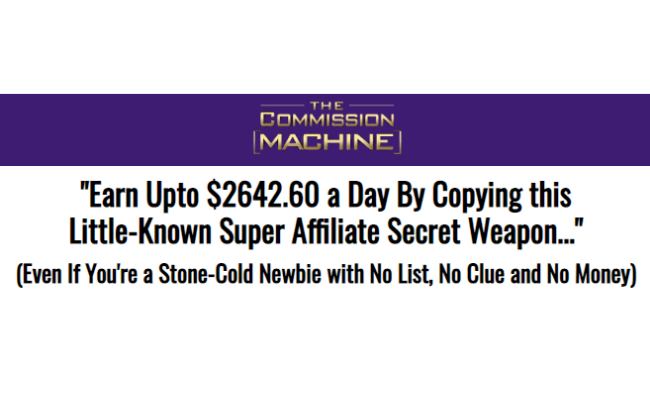 However, I said that I beg to differ.
This is not going to be something that you could just copy and paste and expect to make 1000's in commissions.
Michale is, first of all, a marketer himself. He knows how to sell. But, in my opinion, he's failed to live up to those promises.
I feel that basic training is more for advanced marketers.
In other words, if you don't know how to create a website, drive traffic, set up an autoresponder, I'm afraid that his training is not going to help you a lot.
It's Geared Toward Upsells
I don't like what happens as soon as you join the Commission Machine.
You see, since the training is not complete, the owner is forcing you to listen to the video after a video where he tells you how making money is hard, how most people fail, and tries to push as many buttons to make you feel bad.
Since I'm a marketer myself, I know that this method is being used to make money from prospects.
To do so more effectively, the owner has structured this offer in a way that, click by click, you're led from one upsell to another.
Moreover, the very fact that the Commission Machine comes with three upsells is a clear sign that the $19.95 is not going to be enough to make it work.
It's dishonest and misleading tactics, which shows the owner's real intention.
It Fails to Teach About Traffic Generation
A complete marketing training program should contain everything from creating a website to teaching about sales to showing you how to get traffic.
You see, without traffic, making money is impossible. It's the most critical part of every online business.
I was disappointed to learn that the Commission Machine fails to teach traffic generation. Well, it almost fails.
As I've explained earlier, the solution to this is most likely in one of those expensive upsells.
Overhyped Sales Page
The owner of this offer tells us that making money online works in three steps. According to his words, all you need to do is copy the method, which takes minutes.
Then, you need to deploy your campaign, which takes a few clicks. And lastly, you need to kick back and watch the money roll in.
On top of that, he goes on and claims that if you follow those three simple steps, you could make 1000's a day even as a complete newbie working only a few minutes a day!
To back up his claims, he shows us a few testimonials, which could be fake given the fact that most of the Commission Machine sales page is full of bogus and overhyped claims.
Is the Commission Machine a Scam?
Despite all those things that I've listed above, my final verdict is that the Commission Machine is not a scam.
Michale Cheney and his system are legitimate.
However, this does not mean that I support Michael in his claims.
I know that making money online does not work as easily as he's described.
Three steps to 1000's per day? I don't think so.
In my opinion, that's lame and misleading marketing that's designed to trick newbies into buying this training.
Maybe it's not a scam, but it sure does feel like one after going through all those overhyped claims and expensive upsells.
Alternative: On the other hand, if you're looking for the best business model to earn passive income online as a beginner, there are other, more suitable, and cost-effective alternatives.
My top-rated course has helped me to go from earning $0 to $100's per day!
THE BEST WAY TO MAKE MONEY ONLINE IN 2023 >>
Do I Recommend The Commission Machine?
I would recommend the Commission Machine to someone who is looking to improve their marketing skillset.
In other words, if you are an advanced marketer, you could learn a few high-quality pieces of information from Michael for only twenty bucks.
But as I've said before, it's not beginner-friendly.
If you are a beginner, my honest recommendation is to skip this one. It could cost you a lot of time and money to get confused, trust me, I've been there.
Thanks for reading my Commission Machine review.
I hope I've helped you to learn more about what it is and how does it work and to answer your question, whether it is a scam or legit.
If you don't feel like the Commission Machine is for you, let me show you an alternative training course for making money online with affiliate marketing.
Is There an Alternative to Commission Machine?
If you're looking for ways and means to start a legitimate affiliate marketing business to earn an income online, you should check out my top-rated program first.
The program that I recommend on the next page has helped me to reach the status of an online entrepreneur in a short period, and I'm confident it could help you too!
I went from struggling marketer to earning $100's per day promoting ANY products I choose and I want to show you how you too can do the same.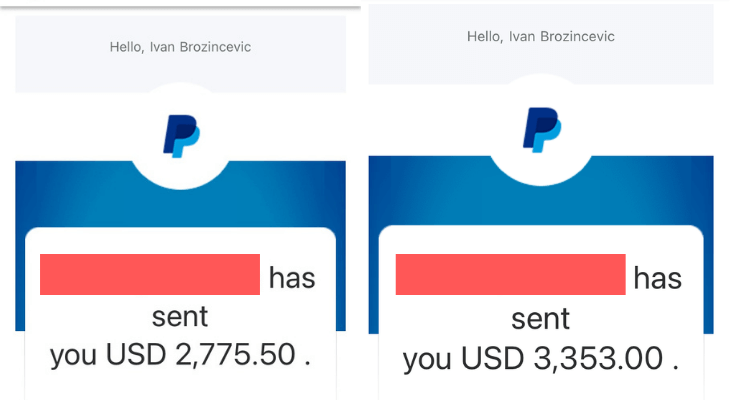 Among the best features of my # 1 ranked course is that you can start for free. You will get one complimentary site and access to the very first ten lessons from the course to try things out.
Furthermore, this program is in fact all-in-one. You get everything that you need to make money online.
This consists of detailed training, all the very best tools, hosting and websites, live assistance, community aid, technical assistance, one-on-one coaching, and so much more!
After evaluating over 500 programs on the web, my conclusion is easy. This is the best method to make money online.
And if you're looking for the very same, click the button below!
THE BEST WAY TO MAKE MONEY ONLINE IN 2023 >>
If you need any help or you have a question, feel free to share them in the comment box below.
And don't forget to share this Commission Machine review with your friends and family!
All the best, Ivan. Founder, and CEO @freeaffiliatemarketingbusiness.com