AWOL Academy is a popular online platform for learning almost everything there is to learn about affiliate marketing. Before going with the training of this caliber, I have only one question. Is this course worth that much? I decided to take a look beyond the price tag and discover the truth. Welcome to my AWOL Academy Review!
What level of affiliate marketing you are?
You see, affiliate marketing is a business like every other. It requires a lot of effort on your part. Many people tend to make a mistake thinking that it's a get rich quick scheme.
The truth is that this business has many layers. And, if you want to succeed at affiliate marketing, you'll have to be ready to spend a lot of time digging through those layers.
In some cases, you'll have to spend a lot of money too.
Companies like AWOL Academy can serve as a good example. They can always offer you to learn more and to buy more.
Keala Kanae and Kameron George can help you to learn something from each layer. For a price, of course.
AWOL Academy is a series of courses about affiliate marketing based on PPC and Facebook ads, Click Funnels, email marketing, content marketing, and more.
I hope that they are worthy of your money.
I don't know about you, but sometimes I think that some of the courses are overpriced.
MY #1 RECOMMENDATION FOR MAKING MONEY ONLINE!
AWOL Academy Price
You see, you have to be careful before buying. Training companies have these awesome marketing tricks to make you buy more every time.
And sometimes the whole package is around $10.000 like in the case with AWOL Academy.
The following is how companies like this one work in a nutshell.
First, you buy the introductory course. Then, you realize that you haven't learned anything that can make you money. Because we are curious beings and we want to know more, in many cases, people start to buy upsalles offered by the company to satisfy their curiosity.
If you're looking to start your training with Kanae and George, take your time before you decide.
You'll be offered a lot more to buy after you join the initial course, Pro Academy. I emphasize the word 'initial.'
I've decided to make this AWOL Academy Review mostly because I wanted to see are they that good. The second reason was the price tag itself.
What's in it that's so expensive, ha?
Let's take a closer look, shall we?
What is AWOL Academy?
The company created by Kanae and George specialized in teaching affiliate marketing. They are focused on teaching how to create an affiliate marketing business using paid Facebook advertisement.
The guys focus their courses on leveraging paid traffic to create an online income stream. They help you to set up the system through which you'll convert your visitors into buyers by creating funnels.
As you know, funnels are the name of the game these days.
Some marketers, like me for example, have the website which is one big funnel. However, I focus on content marketing and SEO, which means that I reach my visitors through organic search engine results.
In other words, I focus on free traffic.
Why is free better than paid?
It's a stupid question, I know.
I'm a fan of SEO, even though I like both ways of reaching your potential customers.
Yes, it takes a lot of time to create funnels this way, but the traffic that comes from leveraging search engines is free, evergreen, and self-sustainable. Moreover, the revenue stream becomes passive after you establish authority with search engines.
The paid advertisement method that guys from AWOL Academy teach has its excitements, I admit.
However, the trouble with paid ads is they are a pain in the arse. No one can guarantee that you'll get a satisfactory ROI. You can even lose money as it's not so uncommon to see with beginners at PPC.
In the end, if you fail, companies like AWOL Academy will gladly welcome you with another course that will get you there this time.
Sounds familiar?
You see, many training companies apply the system of upsalles to earn more revenue.
I've been through this kind of scenario already. Frankly, I don't like it.
They sell you an introductory course which is nothing but an initial stage. Then, you realize that you're f***ed and pretty soon you give up or accept the more expensive offer.
This system is manipulative. It raises a lot of questions about the legitimacy of a specific company.
I can recommend you with a much better option.
The company I recommend don't do business the way AWOL Academy and other alike do. Moreover, they are trusted, legit, and they have one of the most powerful training platforms online.
MY #1 RECOMMENDATION FOR MAKING MONEY ONLINE!
Who is AWOL Academy for?
First of all, the set of courses from Keala and George are for the people who are willing to invest a substantial sum to get started. The price of the whole package, which is probably going to be necessary if you want to work by their model, is spicy.
When you draw the line, the whole system comes about $10.886,00.
The following image is from Kanae's official website. It can serve you as an insight into his ideal customer.
The whole set is for people who are interested in learning about the business world of paid advertisement.
Also, I believe that people with zero computer knowledge and without marketing skills can start and succeed in this line of work as well. But only if they have the proper coaching and all the best tools.
The courses are well structured to cover the whole field of interest in affiliate marketing.
All in all, AWOL Academy is for people who are serious about starting and finishing what they've started. Otherwise, this training system is going to cost you a lot of money if you don't commit to following through.
They call it academy for a reason.
AWOL Academy Overview
Despite many repulsive AWOL Academy reviews out there, this company has something good to offer in exchange for all that cash.
Yes, it's true that they use questionable methods to make you spend more. However, the whole picture, when observed from a bird's eye perspective has a lot of sense in my mind.
The company looks like an elegant structure. They offer a training service, live community, and support.
The guys who have created this affiliate marketing training set are not just anyone.
Keala Kanae and Kameron George have been around for many years. They know how to start from zero and create something great. By the way, AWOL stands for 'Another Way Of Living' implying on the internet lifestyle.
AWOL Academy Review – How It Works
AWOL Academy's initial course AWOL 101 Coaching sells for $99. They will show you what to expect, explain you the process of digital marketing, help you to create a proper mindset, and offer you to start with them. Plus, you'll get access to Pro Academy course.
The beginner's course Pro Academy is where you will learn how to put the knowledge into practice. You'll be creating, as I like to say, a core mindset. It's probably not going to be enough to start making money, but you'll have a solid technical foundation if you follow the training.
Now, this is the moment where companies like AWOL start to offer you their upsalles.
You see after you learn the basic setup the first roadblock will be getting traffic to your website. You might have an excellent funnel prepared, but if no one is going through, it's going to collect the dust. I believe that this is the moment where Inbox Academy comes to the rescue.
Now, you'll probably have problems with conversions at one stage of your development.
AWOL Academy can offer to assist in helping you to convert those visitors into subscribers, and subscribers into buyers. Conversion Academy is the course that deals with the process. However, I'll talk about his one in more details later in my review.
At one point, you'll probably want to drive more traffic to your site, but the old Inbox Academy isn't going to cut it.
Unlike the organic traffic that comes from good old SEO, paid traffic can have its ups and downs.
I think it's unstable and can cause you a lot of headaches. People experiment with Facebook daily to find a new way to get better results because Facebook is always changing the rules. That's why it's pain in the arse.
Maybe the guys from AWOL can help with Traffic Academy.
In the end, the whole package looks nice when you put them one next to another. The company even offer masters coaching when it comes to money investment and taxes.
However, I would like to add a 'but' thought to my statement from the top of this headline.
If you take a look at it, you'll see that there is a full picture which can fit in one course that can show you the whole shebang at once.
There would be no need for the upsalles system.
But hey! It's called funnel for a reason. It makes buying experience fun or does it?
You see, I like the straight approach to business more than going through funnels and upsalles.
How about you?
Do you like to be pulled by your nose or do you like transparency?
Which of those two is going to bring you a long term business relationship?
While writing this AWOL Academy review, I've confirmed that this company is applying the same system as many people in affiliate marketing training industry. However, this company is one of the rare ones that put the full disclaimer on its products. The problem is that it's hidden on the owner's site and not displayed on the product website.
MY #1 RECOMMENDATION FOR MAKING MONEY ONLINE!
AWOL Academy Review – What's Inside? 
Within this AWOL Academy review so far, we've discovered what is the product about and who stands behind it. Also, now you know that if you want to learn from Kanae and George, you'll have to prepare a substantial sum to invest.
Now, I want to take a closer look and see what's standing behind each course individually.
PRO ACADEMY
The initial course by AWOL Academy is ideal for those who want to start their first online business. This course is going to teach you the basics of the business model the guys from AWOL apply.
You can learn how to buy and register a website domain. The training will show you how to install the WordPress and build your website as well.
Also, the guys will teach how to create your first sales funnel. You can get introduced to knowledge about how to drive traffic to your site, get leads, and convert those leads to customers.
Internet Income Explained
AWOL Academy offers this course to all who are interested in learning basic information about digital marketing.
They introduce their business model and show how it works. Within the course, four video modules will cover everything in more depth.
INBOX ACADEMY
The money is in the list. Many experienced marketers have said so. Moreover, every online marketer claims that creating a business model based on email marketing is the best decision one marketer can make. It brings security and long term success.
Inbox Academy is a second stage course that comes after the initial, Pro Academy.
Within this course, the guys share their secrets on how to maximize your potential so you can make more sales. The training is based on the strategies that Kanae and George apply daily to get better results every time.
CONVERSION ACADEMY
Affiliate marketing is, as I've said many times before, a business with many layers. To become a successful marketer online, you'll have to know more than just basic technical knowledge.
You see, you'll have to know how to write a good piece of content which will convert your subscribers into buyers.
AWOL Academy's Conversion course teaches conversion. The guys show the secret behind hypnotic language, the skill of persuasive copywriting, and more. It's all about asking people to take action.
TRAFFIC ACADEMY
Now, once you learn how to set up the business model, build your list of subscribers, and create a killer piece of content, you'll have to use that potential to make some real money.
Every online marketer knows that there's always more to add on to their traffic count. More traffic means only one thing, more conversions.
Traffic Academy is a course that teaches how to target ideal customers through Facebook advertisement. The guys will show how to hand-pick your audience.
MASTERS ACADEMY
Within this course, you can get introduced to some of the greatest minds in the internet business world. They will discuss money management, tax planning, investing, etc. This course is a good move from AWOL that shows what to do after (if) you succeed with their business model.
AWOL Academy Pros:
The system is beginner friendly
Step by step training through all phases
In-depth training for marketers of all levels
Email marketing based business model
AWOL Academy Cons:
Too many upsalles – You'll probably have to purchase all courses to succeed with this training
The prices are not for everyone's pocket.
No free trial available
MY #1 RECOMMENDATION FOR MAKING MONEY ONLINE!
Is AWOL Academy Worth That Much?
When I take a closer look at AWOL Academy, all I can see is a well structured upsalles system. Training courses are linked to each other creating one big funnel.
Yes, you can learn a lot with the information covered. The classes are not empty, and they have value.
However, I believe that this course is overpriced. When you add all modules together, AWOL Academy education is going to cost you more than $10K.
That's a lot of money for my taste.
Do I Recommend AWOL Academy?
If you ask me would I recommend this service to a friend, I would say NO.
Why?
First of all, I care for your pocket. 10K is a lot of cash which can find a better use. Also, I don't like to overpay the service when I can find the same product for less money.
Secondly, I believe that no one likes to be manipulated to buy more. AWOL Academy applies a rigorous upsalles system which is fully disclosed, but still, it's too much for my taste.
Lastly, a lot of information that guys teach can be found online for free. The only difference is that here it is well organized.
Is There an Alternative to AWOL Academy?
As I've said one the top of this post, affiliate marketing is a business with many layers. I agree that you can learn a lot from the course reviewed. However, the company deals business in a repulsive way making you buy more expensive products as you go through training.
To start with affiliate marketing, you'll have to build a website first. The site is going to be your place of business. You can turn it into a blog, funnel or a review site. To make money, all you have to do is place an affiliate link within your content.
Sounds simple?
Well, in an ideal world it would be a simple task. But in reality, it takes a lot of time and work.
You had a chance to read Kanae's disclaimer where he mentioned that it took him years of trial and error to get satisfactory results. Therefore, whichever training course you decide to purchase, you'll have to arm yourself with a lot of nerves.
To build a website is easy. I can teach you how to make one in less than five minutes.
But then what?
You can have a site. You can have the best funnel prepared as well. But if you don't know how to drive traffic to your site, the website becomes worthless.
Almost every affiliate marketing training course will show you how to make the site and create content. Many people are making a fine living out of sharing this knowledge.
However, all of them have the secrets to getting traffic which they share if you are willing to pay more money.
Free vs. Paid 
90% of those academies and training courses teach you how to drive paid traffic to your site. I don't mind paying for traffic but only if money comes from the revenue created out of organic traffic. It means that your website is already established, you have a solid foundation and the site is ranked in search engines from where you have a stream of free traffic.
A smart thing to do then is to take a part of the revenue and reinvest it in PPC to double it up.
Otherwise, if you run directly to paid traffic methods, you might end up losing a lot of money.
This second scenario happens to most of the newbies at affiliate marketing. They think that it'll work for them in two weeks just because they've paid a couple of thousands to a guy who knows how.
The is only a few who can teach you how to get access to the vast amount of free organic traffic from the search engines.
I'm running this site based on what I have learned from Kyle and Carson. The guys are the founders and owners of Wealthy Affiliate University, the only place where you can learn the secrets of Google's, Bing's, and Yahoo's free traffic.
Do you know what the difference between them and others is?
Kyle and Carson will not ask you to pay them a couple of thousands. They will show you how to do it for a nominal monthly fee.
The best part is that you can start for FREE! The guys have the best training platform on the Internet. They will host your website, show you how to set it up, give you a keyword research tool, and show you how to use it to reach that free organic traffic from search engines.
The money will be nothing but an end product of the formula.
Moreover, they will give you two websites for FREE. You can use those sites to see how affiliate marketing works. It is one of a kind opportunity to taste the business before you decide to join with paid membership.
Everyone else will ask you to pay first.
These guys will give you a bunch of free stuff before you decide to join. It's what got me in after burning my fingers on some other affiliate marketing training courses.
Ready to Build Something Amazing?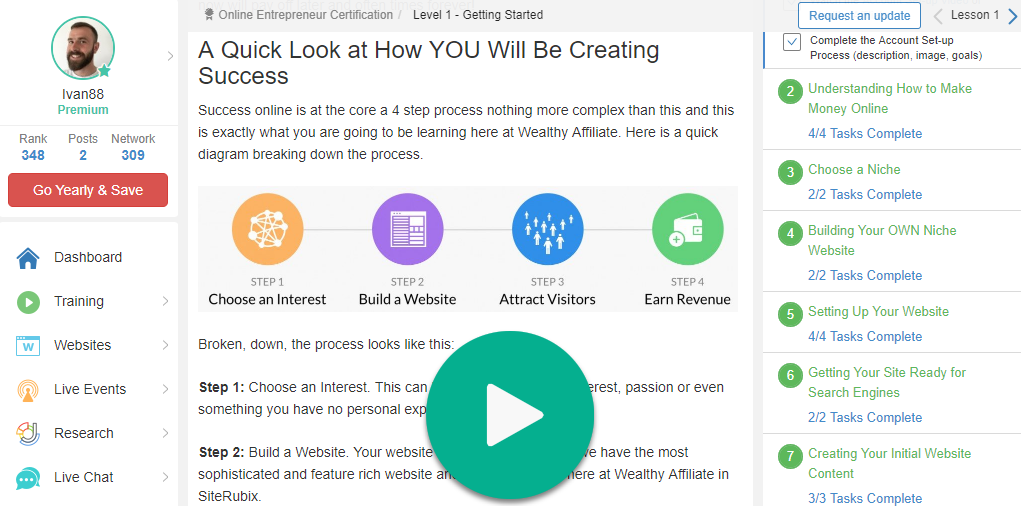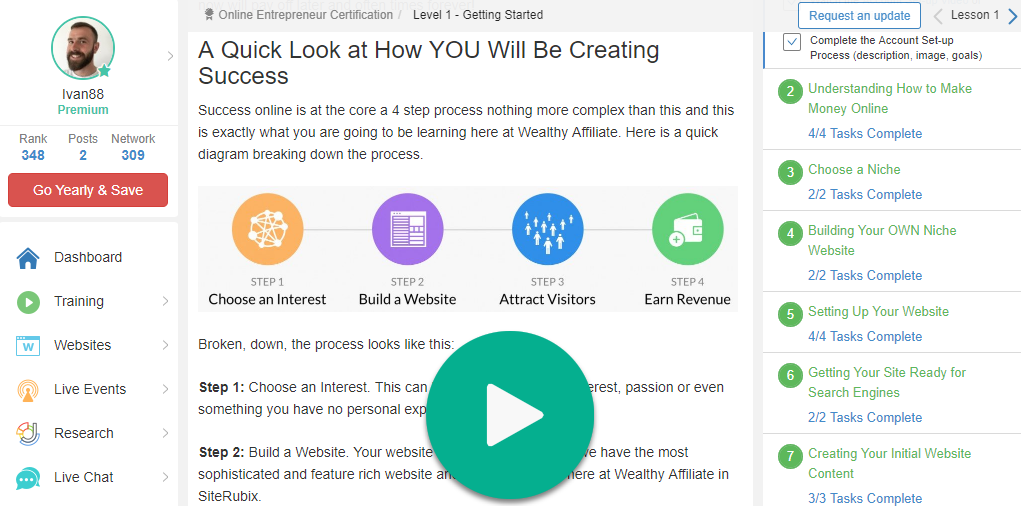 PRESS PLAY TO LEARN MORE!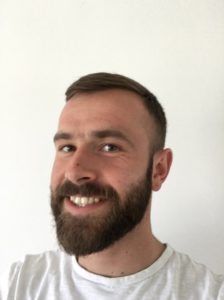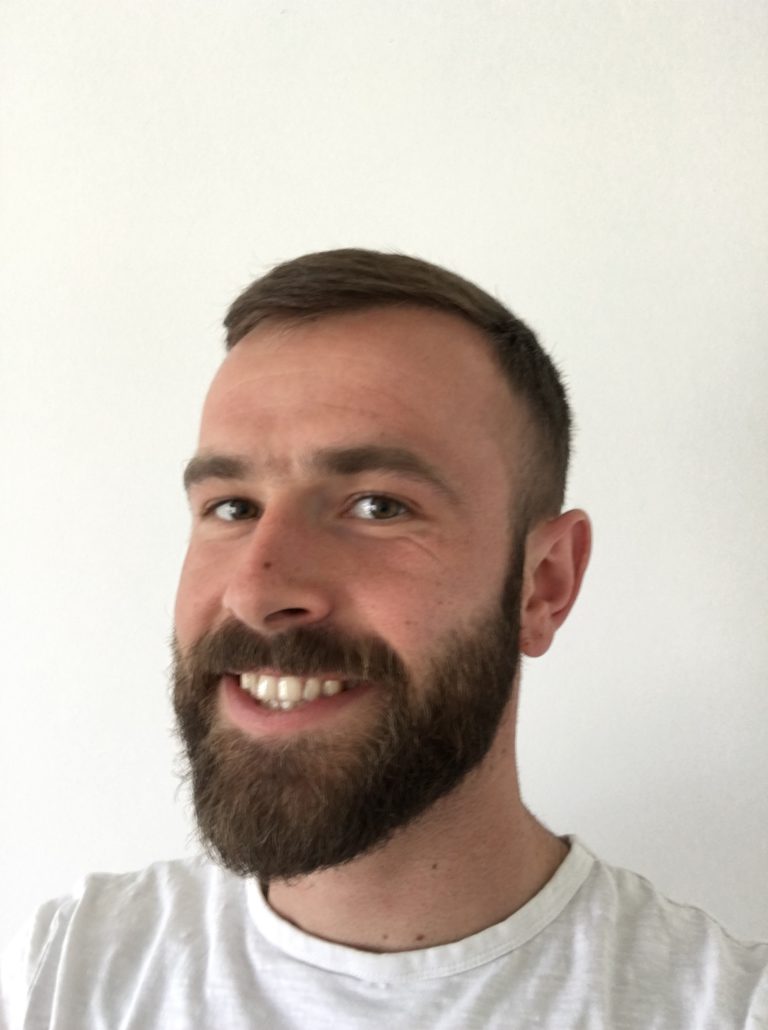 I wish you a successful online marketing journey!
If you need any help or you have a question feel free to contact me!
All the best,
Ivan,
founder, and CEO at
freeaffiliatemarketingbusiness.com