Welcome to my The Super Affiliate Network Review. Misha Wilson has put some big numbers on his affiliate marketing program. It makes me wonder if the Super Affiliate Network is worth all that money or it's a scam? After thorough research on the product, I'm happy to give my opinion. Let's see what's the noise. 
If you are reading this The Super Affiliate Network Review, it means two things. You've seen a sales video, or you've been contacted by Misha Wilson or one of his affiliates via email.
And now, you wonder if this might be a scam or legit business opportunity.
I'm more than happy to reveal the truth for you.
Official Website: thesuperaffiliatenetwork.com
While I was researching for the information, I had my doubts about this affiliate program as well.
First doubts appeared when I saw how they promote the company.
You see, Misha Wilson and his affiliates use solo ads that lead you through funnels which have their ending at The Super Affiliate Network official website where you can buy in. The whole point of his course is to teach you how to do the same and make money while doing it. It's called MLM (Multi-Level Marketing), and it's a legal business model.
One might say that there is nothing wrong with that.
However, I'll claim there is because I've seen how they do it.
They create dummy offers such as Super Affiliate Success System to get you in. Those offers are highly unethical and have shallow moral values. They are full of false promises and misleading information specially designed to trick you into buying the initial course.
You can see another example of the same offer. This one is called My Super Affiliate Mentor.
If you are a beginner at affiliate marketing and you're still innocent in the online world, those tricky offers can make you spend a $50-100 without a second thought. People usually buy in because it sounds cheap and promising. In the end, they get disappointed after they learn that the real deal is much much more expensive. It's the reason why many people think that Misha Wilson might be a scam.
On the other hand, there might be something of value behind those price tags if you follow through. The Super Affiliate Network might be using false promises to get you in but, it may deliver something in return.
The is only one problem.
You'll have to prepare a couple of thousands to be able to follow through and get your money's worth. That is something they're not mentioning during those promotional videos.
There you are, you got a fair warning.
Now, if you are still interested in learning more about this program, keep reading The Super Affiliate Network Review for more info. If however, you are looking for something that has more value for substantially less money, I am happy to recommend my #1 place online!
MY #1 RECOMMENDATION FOR MAKING MONEY ONLINE
What is The Super Affiliate Network?
Created and owned by already mentioned, Misha Wilson, The Super Affiliate Network or SAN is an MLM company that teach people how to live the life of freedom and abundance by creating an online business.
The company provides detailed training on email marketing, traffic generation, conversions, and sale of the affiliate products. You'll get a personal mentor, access to live Facebook community and all sorts of help necessary to create the lifestyle of freedom and abundance.
Being a personal development fan myself, I have to say that SAN's about me page sounds impressive.
They even have a section where they describe their perfect candidate. A person who reads and resonates with their standards can expect to make something out of the training. On the other hand, if you don't fit the description, you should walk away. Fair play.
This training teaches you methods of paid advertisement such as solo ads. The guys show you how to create a working sales funnel, drive potential customers, and collect leads, run an effective email marketing campaign to convert leads into customers, and more.
All in all, it's a comprehensive affiliate program which, for now, does not look like a scam in my eyes. Let's continue with this Super Affiliate Network Review to learn more.
Who is Misha Wilson?
Misha Wilson is an online entrepreneur. He started his online journey at the age of 22. Four years later, he was counting his first millions.
In 2016, after seeing how many people fail miserably because of the lack of proper education, he decided to create SAN.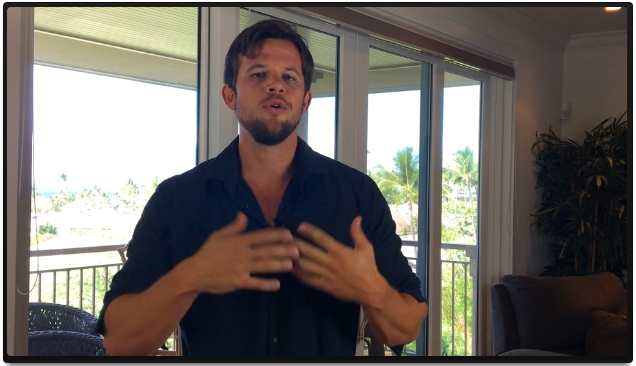 This guy has a reputation of being one of the best traffic and conversion experts online. And we all know that people who know the secrets of online business quickly create a big following.
You can follow Misha on social networks like Facebook and Twitter to see that he is a real person with real business.
Misha Wilson looks and sounds like a real deal so far despite many accusations of being a scam artist. In the rest of The Super Affiliate Network Review, you are going to find out what do I think about his affiliate program in more details.
Who is The Super Affiliate Network for?
Understand that affiliate marketing is not for everyone. Many people think that it's easy to get rich by following a good leader and his program. However, the truth is far away from that. A person who wants to succeed in the world of online marketing has to approach programs like The SAN with most serious attention.
This affiliate marketing program is for people that want to master email marketing, solo ads, and learn traffic and conversion secrets.
Misha Wilson and his company describe the perfect candidate as someone who is a go-getter. Ideally, this affiliate program is for people who know what it takes to make it work. You'll have to put in a lot of effort on your part, follow the training, network within the community, and persist until you make it.
I want to add that this program is primarily for those of you that have and want to invest money in the online business. Training programs like this one are not cheap. The price can go over $10K if you're going to finish the whole thing and ultimately earn money.
Once again, the information from the last paragraph is something that Misha Wilson is not telling you during those promotional videos. Some consider this business model to be a scam. If you are looking for the affiliate marketing program that doesn't require a significant money investment, follow the link down below.
MY #1 RECOMMENDATION FOR MAKING MONEY ONLINE
The Super Affiliate Network Review
Now, with all the necessary information covered, we can move this post into the second gear and take a look at what's there for you if you decide to start.
This affiliate marketing training course is specially designed to teach you how to make money online by running solo ads. On top of that, you'll learn how to create funnels to drive the traffic from solo ads to your offer. The ultimate result of the should be the conversion of those leads to customers and, of course, money in your pocket.
It Starts At $1 
Once you go through one of the funnels yourself, you can sign in for a free trial. You'll get access to members area from where you can take a look around.
If you want to start with training modules, you'll have to join the network for $47 per month. You'll be offered to purchase the Premium Membership straight away, as well as, the Super Affiliate Monthly Membership. I'll explain both in a moment.
The training modules are run in a step by step manner to ensure that you do everything correctly. Each lesson is followed by a series of tasks that will push you forward continuously. You will get a mentor, which will help you to go through the training as well.
You'll be learning about the basics of the affiliate business. During the initial stage, you'll get to know the anatomy of the funnel that you'll be learning how to make. Misha Wilson will help you to create a proper mindset which will ensure that you finish what you've started.
After you create the right foundation and a proper mindset, you'll learn how to set up the funnel yourself, find offers that convert, run solo ads, get leads, and convert those leads into customers.
There is no doubt in the quality of Misha Wilson's training program in my eyes.
If you take a look around the net and inspect some of the existing affiliate promotions run by active members of the program, you can see that the quality of their work is exceptional. When compared to some others like, for example, Super Affiliate System, all I could see is that Misha is providing excellent training. Someone who does scams do not offer high-quality instruction as he does.
However, there is a big warning for all of you who are seriously interested in learning and earning from the SAN and Misha Wilson. You see, the course sounds natural and exciting. However, the truth is far away from that.
Do you think that you're getting all that for only $47 per month?
For that money, as I've said already, you can only get basic membership.
Then, the Offers Start Popping Again!
To get full access to all training modules, you'll have to accept a few more expensive offers from the company. And there are many! The first two are already mentioned.
As I've said so far, these guys apply so-called 'pay to play' system. It means that every once in a while you'll have to buy advanced training module if you want to finish the course. Moreover, you'll have to take the more expensive offers and promote them as an affiliate because that's the only way how you can make money with this program.
When you take a look at the whole system from head to toe, you'll see that The SAN is one big funnel ending at the most expensive offer, Maui Intensive Membership.
Now, here is how the whole system works in a nutshell.
The structure of the program is designed to lead you through the process of setting up your first funnel to making your first sale. However, after you learn and apply a big chunk of the system, they will leave you dry, to say it like that.
For example, the initial course and monthly membership will be $47 per month. You'll learn the setup but, that's not going to be enough to make money.
To build a list, get recruits, and make money out of them, you'll have to learn how to run solo ads properly.
Misha Wilson will then jump in with a Solo Ads Success Formula or Premium membership for the price of $297 per year. However, you won't be able to start making money even with a Premium Membership because it does not cover the whole system.
As you continue to move forward, the full price can quickly jump over a couple of thousands. I'll expose the total amount in a few moments.
I hope that you now understand that this kind of business model is highly questionable.
On the other hand, Misha Wilson promises that you'll get full access to 'done for you' funnels and he guarantees success if you follow the entire training.
In the end, if you ever decide to go for it and start the Super Affiliate Network training program, expect that you'll have to prepare a substantial sum to invest.
Memberships
As you have noticed so far, this affiliate marketing program is full of upsalles. I mean, you'll be bombarded all the way through. The upsalles structure resembles the company that I've reviewed earlier, AWOL. They also apply a rigorous sales system within their program, which leaves the impression of a scam.
This company offers a set of products starting with the basic membership.
Now, let's open our wallets to see how much Misha Wilson is asking for the complete system.
Basic Membership – $47 per month
For the price of $47 per month, you'll get access to the basic structure of what they teach at the Super Affiliate Network. It's a 3-phase boot camp where you can learn everything from:
Mindset
Psychology
Email Marketing
List Building
Selling
Automation
Follow Up
In addition to the necessary training, you'll get one on one coaching to help you with your startup. The coaches will use this opportunity to offer you more expensive products continuously, so be prepared.
Premium Membership – $297 per year
Now, for the initial price, you can only learn the necessary information. However, it's not going to cut it if you want to make money with Misha Wilson.
During the initial purchase, the guys from The SAN will offer you a premium membership as well. In most cases, people pass on to this offer because they don't expect it. Then, when you come close to the end of the essential training set, you'll get the same offer again if you want to continue the training.
Premium Membership includes everything from the Basic plus you'll get access to Solo Ad Success Formula where you can learn more in-depth email marketing strategies.
Super Affiliate Monthly – $37 per month
This offer comes out during the purchase of the initial Basic Membership as well.
If you want to get access to monthly video webinar where Misha Wilson is going to share what's currently working in his business and what can you apply to your own, it's going to add $37 to your Basic Membership.
PRO Membership – $2,497 per year
Now, here you are at the actual price. Everything so far was pieces that are now merged in one big picture.
If you want to work with Misha Wilson, and make money out of his training program, be prepared to invest $2,497.
For this price, you'll get everything that is mentioned so far plus the second half of the program which includes:
Authority Hacking
Systematic Profits
Solo Ad Success Formula
Magnetic Selling Machine
Push Button Swipe File Collection
Monthly Immersion Coaching
Weekly PRO Coaching
Private Facebook Group
On top of it all, you'll get access to ongoing products from the company as soon as they are published online.
Maui Intensive Mentoring – $9,997 one time
If you want to fly over to Maui, Hawaii, and work directly with Misha Wilson, you can do so for little less than $10K one time payment.
This program is a four-day conference of exclusive members of The Super Affiliate Network. If you decide to do so, you'll be trained during those four days by Misha and his team. They are going to help you to create a funnel, build an email list, create sales pitches, and much more while holding your hand all through the process.
Can You Get a Refund?
Yes, this company offers a refund within 30 days after the purchase of the products. You can get your money with no questions asked if you are not happy with the products.
As far as I was able to discover, the refund is only available for Basic Membership, Premium Membership, and Super Affiliate Monthly.
If you purchase PRO Membership or even decide to fly over to Maui to work with Misha directly and you don't get satisfactory results, unfortunately, the refund is not available.
MY #1 RECOMMENDATION FOR MAKING MONEY ONLINE
Is The Super Affiliate Network a Scam? 
While writing this Super Affiliate Network Review, I had some doubts about the legitimacy of this affiliate program and its creator, Misha Wilson.
You see, opinions are cheap. Everyone has one. If you take a look around the net, you'll know that they are different from a reviewer to reviewer. One group thinks Misha is a pure scam, while others say that he's legit.
Based on everything I've seen so far, I decided that the Super Affiliate Network is not a scam.
Do I Recommend This Program?
Now, here, I'll be a little bit harsher and say that I do not recommend this affiliate program.
I know that I've said that it's a legit system and it works. However, the reason why I don't recommend it to people who are reading this is because of the way Misha Wilson does his business.
He is not transparent. He will hide the truth about the real price of the whole system and how it works. You'll be feed with a lot of misleading information and false promises for the sole purpose. That is to make you subscribe for the initial course.
For the $47 per month, you'll get only the necessary training which you can find on YouTube for free if you give yourself enough time. In addition to the basic training course, you'll get a lot of fog in your eyes as well.
The companies like the SAN use the system publicly known as 'pay to play' which means that you'll have to pay more money each time if you want to continue the training and make some money. Once again, that's the reason why many people out there say that The Super Affiliate Network might be a scam.
In the end, the real price of the course goes over $4K!
Plus a few hundred for the solo ads that you have to run to make the system work for you. Moreover, if you want to make this affiliate program work for you, you'll have to apply the same selling methodology as Misha Wilson because it's a copy-paste system.
I believe that's the short path to success and a quick way to failure. I don't see a long term business relationship in their way of doing it.
Now, because you came till the end of the Super Affiliate Network Review, I want to share some thoughts about another way of doing business online, which is entirely transparent and equally profitable.
What's the Best Way to Make Money Online?
As a reviewer and a passionate affiliate marketer, I'm always on a lookout for legit and honest affiliate programs and tools that can help you make money online. Ever since I started my journey, around two years ago, I tried and tested various online applications with a single mission, to find the best affiliate program for making money online.
The first one that I tried was the one that you've probably heard off and maybe even purchased as well. It was Internet Jetset by John Crestani.
This particular program has introduced me to the world of affiliate marketing. However, the reason why I don't recommend this course to you or anyone else for this matter is that it deals with the business in the same way as Misha Wilson. Both affiliate programs are designed to offer you a piece by piece of action until you purchase the full course.
The fact is that all affiliate programs work! However, the best way to make money online is if you have a great program in front of you, coupled with a strong mentorship for a regular price without annoying upsalles.
If you are interested in creating a successful, long-term business relationship with someone who you can trust, I invite you to click on the image below and read the full review of my #1 recommendation for making money online.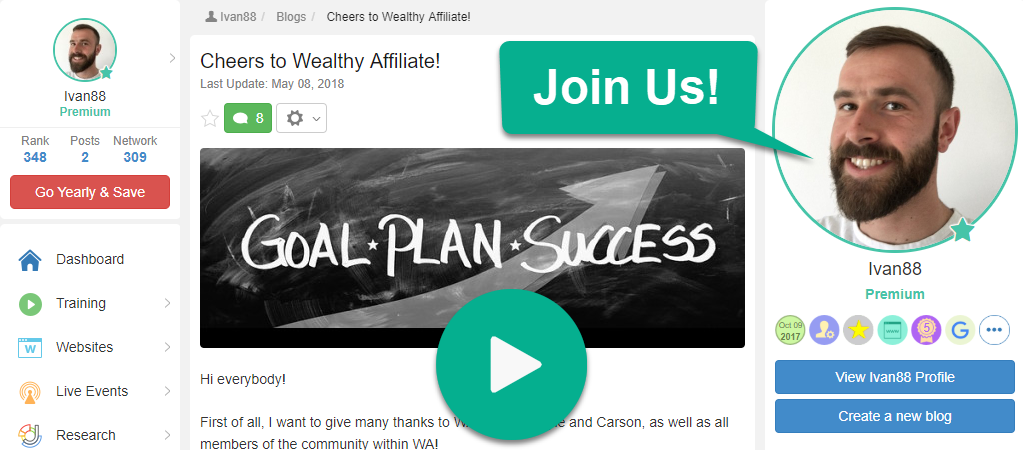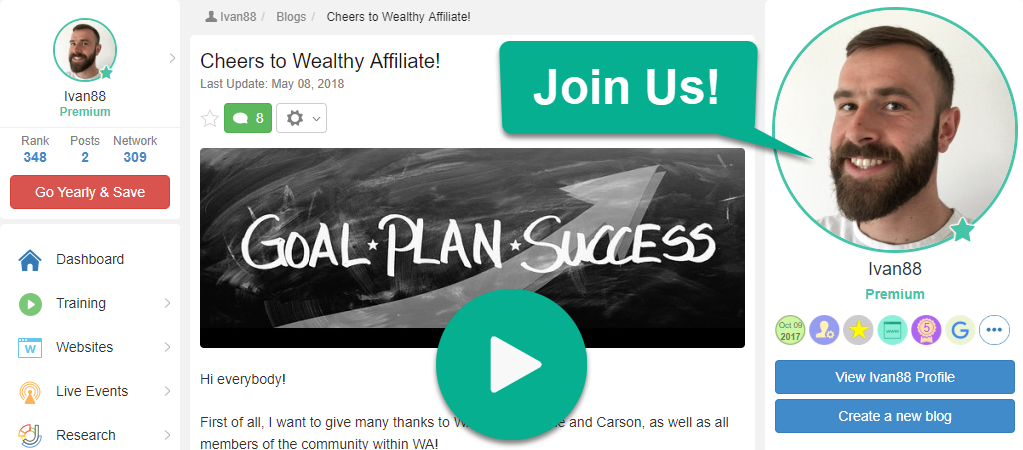 PRESS PLAY TO LEARN MORE!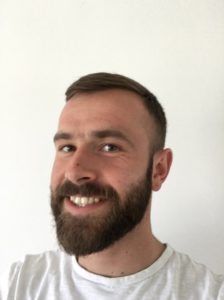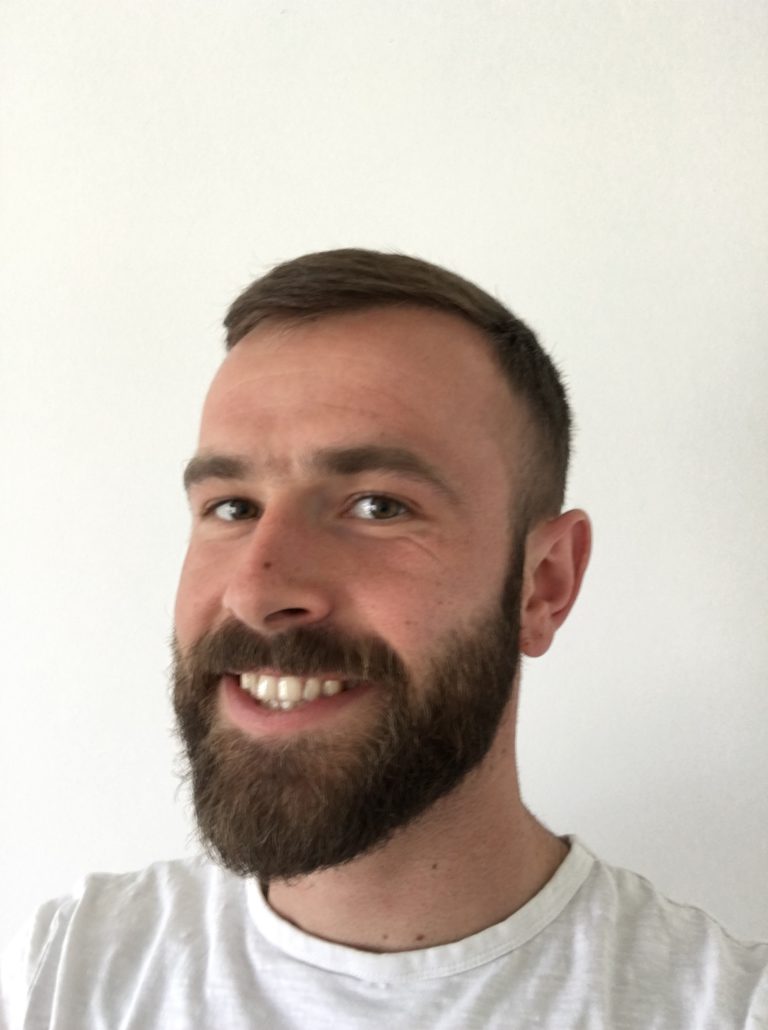 I wish you a successful online marketing journey!
If you need any help or you have a question, feel free to contact me!
All the best,
Ivan,
founder, and CEO at
freeaffiliatemarketingbusiness.com