Welcome to my Top Earner Transformation review.
Are you looking for non-affiliated reviews of Zach Crawford's course? Are you curious to know whether Top Earner Transformation is legit or a scam? If so, make sure to keep reading!
Top Earner Transformation is a new version of one of Zach's courses called Secret Affiliate Marketing Hack. In a nutshell, the course is about affiliate marketing.
But is it any good? Can you trust Zach? Let's find out!
Hi, I'm Ivan! I'm an affiliate marketer who went from waiting tables to earning a five-figure income online with my affiliate marketing business!
I have also reviewed 500+ schemes and scams to find the best way to make money online. Simply put, I'm passionate about earning money online and assisting you to follow in my footsteps!
By the way, congratulations on doing your own research! That's how you avoid getting scammed and find the best way to make money online.
A few weeks ago, I discovered the Top Earner Transformation. I was following this and another Zach Crawford training program online and decided to find out more about it.
In this Top Earner Transformation review, I will answer all your questions. This article will offer you a clear understanding of this online program and help you to see if it is worth your time and cash.
Shall we?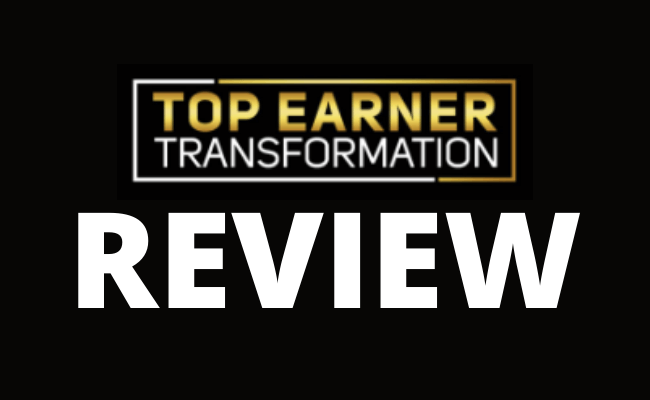 Top Earner Transformation Review – Overview
Product: Top Earner Transformation
Type: Affiliate Marketing Course
Price: $997
Owner: Zach Crawford
Money-Back Guarantee: 14 days
Recommended?: Legit
Overview: With Top Earner Transformation, you can learn how to build a ClickFunnels based affiliate business using Zach Crawford's proven system. That said, the course is legit. But I don' recommend it because it is heavily focused on ClickFunnels leaving your little room for other niches.
Alternative: My #1 recommendation is a top affiliate marketing course that helps to build a successful online business from scratch! I used this exact system to go from $0 to earning $100's per day! Learn more below!
THE BEST WAY TO MAKE MONEY ONLINE IN 2023 >>
What is Top Earner Transformation?
Top Earner Transformation is a step-by-step blueprint showing you what Zach Crawford does to construct and grow a company from nothing to six or perhaps 7 figures. It is built on top of his Secret Affiliate Marketing Hacks course, which has been renamed to Top Earner Transformation now.
I have to say that seeing a course that has gone through a few name changes is a bit suspicious to me. Usually, I see scams and bad programs doing this. However, the good news is that Top Earner Transformation is pretty clean despite the name changes.
According to Zach, after you go through his coaching program you will have all the knowledge you require to scale to a six or even seven-figure income.
Zach's Approach to Affiliate Marketing
The Top Earner Transformation course is well structured around the 4 pillars of online marketing or MOCA. Here is what MOCA stands for:
Mindset – When you feel like tossing in the towel. It occurs to the finest of us, frame of mind is the force that is going to drive you to be successful.
Offer – This is what you are offering. The product. Is it ClickFunnels or is it something like mobile phones? It can be anything you want although TET is focused on ClickFunnels.
Conversion – This is the mechanism that is going to sell your product. In a nutshell, it could be a sales funnel or you can do it through chatting on Facebook Messenger.
Audience – Who are you going to offer it to? These might be subscribers to your YouTube channel or members of your Facebook group.
And the good news is that Top Earner Transformation has actually got you covered. Zach Crawford goes into a great deal of information to discuss these 4 pillars to you so that you can understand and apply everything.
Moreover, with this course, you get authorization to utilize Zach's proven ClickFunnels hosted sales funnel along with his reviews. Furthermore, you get access to the Top Earner Transformation Facebook Group. This is a group of marketers who assist each other with growing their online organizations.
On top of it, Zach hosts Live Facebook Chats where he shows his paid clients exactly what he is doing to construct his service, and the outcomes he is getting. Zach shares the good and the bad. Lastly, you get Life Time Access to his training with routine updates.
At first glance, it seems to me that TET is more than just some training. It is a coaching, and assistance program. I am going to inform you of everything you need to know in this Top Earner Transformation review.
Related: Affiliate Lab Review
About Zach Crawford
Zach Crawford is a 7 figure earner and creator of the Top Earner Transformation course. Before he developed his coaching program, he was an extremely effective affiliate marketer and individuals kept asking him for assistance.
Therefore, Zach has decided to turn his expertise into a training course, and YouTube channel to help people to follow in his footsteps.
Zach is a regular guy who has actually worked incredibly hard with a single-minded focus to accomplish the success that he has today. A great thing about Zach is that he is extremely transparent about the errors that he has actually made in his journey and what he would do differently.
When Zach first bumped into affiliate marketing he was 10s of thousands of dollars in debt. He made a vow that he was not coming back until he figured out how to be effective.
So the good news is that with this program, you are not getting out-of-date systems. Zach is constantly enhancing his program. Therefore, he is constantly working on individual advancement and ability development and making his program the finest one out there.
That said, this is just another piece of evidence that Top Earner Transformation is legit. But let's go over the rest of my review before I talk about whether it is a scam or legit course – although the answer is pretty clear by now.
Top Earner Transformation Course Overview
As I said previously in my review, Top Earner Transformation has been built on top of Zach's previous courses. That said, it follows more or less the same blueprint. That is to teach you how to make money online by promoting other people's products aka affiliate marketing.
The main idea is to teach you how to use ClickFunnels to create landing pages that will therefore be used to promote products online. Furthermore, Zach's course is completed by teaching you how to effectively use email marketing. Most importantly, you can learn how to drive traffic to your sales funnels.
Looking at the course style, it is obvious that Top Earner Transformation has the beginning and the end. Zach has chosen an aesthetically pleasing theme for the course to reflect the quality of the training.
By the way, the course is hosted on Clickfunnels. Therefore, it gives you an idea of what you can achieve if you are thinking about building a Clickfunnels hosted course in the future. In other words, everything is professionally well laid out.
The majority of the material is provided in video format. Zach provides video in both screen capture format and face-to-face format. This is good because you get the feeling that you are talking to a person.
Zach has actually designed the Top Earner Transformation training to be a total education from the ground up. Naturally, you must begin with the very first module and work your way down. Some courses are not going to be for everybody so these can be quickly skipped.
Here is the overview of the content:
Into – The Foundation of a Profitable Business
This module works as an orientation to Top Earner Transformation. Also, it is offering you a high-level view of how to develop an effective online affiliate marketing business.
He also suggests a few books to read. The books Zach advises are Dotcom Secrets and Expert Secrets by Russell Brunson. Another recommended book is Straight Line Leadership by Dusan Djukich.
Moreover, Zach is also serious about the significance of developing the right mindset before you jump in. Then he talks about the importance of building an email list. Furthermore, he provides examples and screenshots of the income he has made by promoting to his email list.
Module 1 – Picking the Right Business Model For You
The first module of Top Earner Transformation is all about choosing the right niche for you. Zach does not advise going into a specific niche where there are few competitors. He motivates his trainees to go where there is a high volume of competition like making money online and health and to dominate it.
The reason for doing so is that Zach aims to show his students how to think long-term results over short-term gratification.
Zach then reveals how to do thorough specific niche research. He does so by using Amazon.com, Magazines.com, Clickbank.com, and YouTube.com
Module 2 – How To Make Money Online
In this module of Top Earner Transformation, Zach now moves into the mechanics of building an online service and making money online. Basically, this is an introduction and all the ideas here are taught in information later.
In a nutshell, Zach explains why he loves Clickfunnels and how he has actually built his Clickfunnels based funnel to achieve great results online. That said, keep in mind that this tool is pitched and will be forced to use and even promote during the course.
He goes into detail about his belief behind how he developed the funnel and how he uses it to sell complementary items which every online company requires, like Bluehost, ConvertKit, and Thrive Themes.
Module 3 – Building Your Automated Sales Funnel
Module 3 of Top Earner Transformation is about utilizing the Clickfunnels software to create sales funnels from scratch. Zach comes in with the idea of funnel hacking, reverse engineering successful sales funnels, and applying them to your own online business.
There are four core types of funnels that you will be learning how to create:
A Simple Sales Funnel
Affiliate Bridge Funnel
The Value Funnel
The Product Launch Funnel
Furthermore, Zach digs deeper into his technique of funnel hacking. There are some videos where he offers examples of where to find successful funnels and what you require to do to dissect them and duplicate their success.
Module 4 – Email Marketing And Conversions
Module 4 inside the Top Earner Transformation is solely focused on constructing your list and learning the techniques that will allow you to engage with your audience.
In this module, Zach provides a video on how to identify who your perfect avatar is and who it appears like. Furthermore, he shows how to reveal their hopes, dreams, desires, and worries. Therefore, when you know this then you understand who exactly you are speaking to. Also, how to talk with them in your marketing content.
Zach spends a great deal of time showing you how to actually research your avatar in extreme detail looking in forums, Facebook groups, etc. This is very useful knowledge and can mean the difference between the success and failure of your campaigns.
Module 5 – Traffic Mastery
This module is another extremely comprehensive training and it's all about learning how to generate traffic to your sales funnels. Moreover, it's also about taking an action back and discussing how you initially place yourself as a specialist. This is done by publishing material that brands you as an expert.
What follows next in this module of Top Earner Transformation is detailed training on how to go through all that you need to do to develop effective blog site material, social media content, and YouTube content.
In this module, you can learn how to set up a blog, and create SEO content. Moreover, it shows how to set up a YouTube channel to repurpose your content. Lastly, you can use social media platforms like Facebook to promote your content and create another source of traffic.
Module 6 – Scaling to Six Figures and Beyond
The last module inside the Top Earner Transformation training is about learning how to scale your income by creating valuable bonuses. Therefore, your visitors will get more value from you and you will increase your income.
For example, there could be ebooks, webinars, personal coaching, etc.
And this module ends the core training of Top Earner Transformation. As I said previously in my review, it is a well-rounded affiliate marketing course, which proves the fact that it is also legit.

Can You Make Money With Top Earner Transformation?
The fact is, you can make money with Top Earner Transformation. I am personally using the exact business model to generate five-figure income online. That said, I'm confident to say that this course could help you to do the same.
However, I'm also aware of a better opportunity to learn the same skills from Zach's course. Therefore, I have a better recommendation for you at the end of this review.
Zach's course allows you to pick your own niche, find evergreen and profitable products, build sales funnels, and drive highly targeted traffic to your offers with the goal of making sales and commissions.
Therefore, you can make money in any niche. However, there's also an option to make money promoting the Top Earner Transformation course itself and become an influencer in the affiliate marketing industry. This route is not mandatory but it's recommended for those interested in the make-money-online niche.
Who Is Top Earner Transformation For?
Just by looking at the core concepts of the Top Earner Transformation course, it's evident that it is for people who are interested in a no-BS approach to affiliate marketing.
Moreover, since it starts with basics such as mindset and setting goals, and ends up with building your funnels, driving traffic, and scaling, it's for both beginners and advanced students.
Also, it's important to say that this course is for people who are looking to build a long-term affiliate business in the Make-Money-Online niche. You can use the context of the course to build a business in any niche. However, Zach's course is mainly focused on MMO.
Related: Commission Hero Review
Is Top Earner Transformation a Scam?
While doing the research for my review, I didn't notice any signs of a scam or red flags. That said, Top Earner Transformation is a legitimate affiliate marketing training course.
As I pointed out right at the beginning the main training is rationally structured in 4 pillars of web marketing. These pillars are based on a legitimate and workable business model – affiliate marketing.
Top Earner Transformation has all the features needed to build a working affiliate business. All the essential parts to building an online organization, finding out the basic abilities of sales and marketing, whilst establishing your state of mind to achieve long-term success.
However, unlike many other Top Earner Transformation reviews online, I'm the biggest fan of Zach's course. Although it is legit, I know that there are better ways to learn about affiliate marketing (see my #1 recommendation below).
THE BEST WAY TO MAKE MONEY ONLINE IN 2023 >>
What I Like About Top Earner Transformation
I have found a few good points about Top Earner Transformation that I will now share here:
Zach Crawford is a legit and highly ethical marketer
The training has been regularly updated
The course is beginner-friendly and in a step-by-step format
Zach teaches how to leverage legitimate affiliate methods
It includes private Facebook Community
The course includes valuable bonuses such as DFY funnels, etc.
Top Earner Transformation reviews are mainly positive
What I Don't Like About Top Earner Transformation
On the other hand, here are some things that I'm not a fan of:
The course forces ClickFunnels and other Rusell Branson's products
You can build funnels in any niche, but the main focus is on MMO
Top Earner Transformation doesn't go in-depth when it comes to blogging
The price is not affordable for newbies on a tight budget
Do I Recommend Top Earner Transformation?
Here's the thing. If you are really interested in Top Earner Transformation, I would recommend it. The course is legit, Zach Crawford is a good guy, and there is a good chance that he could teach you how to make money online.
However, I'm not the biggest fan of this course because it is forcing ClickFunnels. See, Zach has had a lot of success promoting these tools. Therefore, it is natural that he has built an entire course on showing you how to follow in his footsteps.
This means that you will be unconsciously led to start promoting ClickFunnels as well. The problem is that this niche is jam-packed with competition and it may take a few years to achieve significant success.
I applaud the module inside the Top Earner Transformation where Zach talks about long-term success. However, he leaves very little room for building an affiliate business in micro-niches where you can achieve success faster.
That said, I have doubts about the success rate of this course. It is the reason why I don't recommend it as my #1 place to learn how to make money with affiliate marketing.
Related: Affiliate Marketing Mastery Review
Final Words and Honest Recommendation
As I have concluded in my review, Top Earner Transformation is a legit course created by a real affiliate marketer who has achieved admirable success online. However, it is not my top-rated course.
In my experience, the best way to start with affiliate marketing is by choosing a niche that you are passionate about. And then, the goal is to find a sub-niche where you can grow fast.
This approach is highly recommended because it allows you to gather much-needed experience before you dive into niches such as MMO, health and fitness, personal development, etc.
In contrast, Top Earner Transformation is teaching how to dive into highly competitive niches right from the start. In my experience, this kind of approach could and probably will result in a high failure rate in an already tough industry where most people give up in just a few weeks.
That's why I recommend an alternative course where you will be taught how to avoid these mistakes, start small to gather experience in marketing and sales. And then, scale your business and expand your affiliate business.
Read more about my recommendation below!
How I Make Money With Affiliate Marketing
There's one online business design that I suggest above all others. It's called affiliate marketing and it's a 100% legitimate way to make cash online by promoting other individuals' products.
It's easy. All you need to do is find the items that you like, sign up with affiliate programs, take your affiliate link and recommend the very same products to individuals on the internet.
Each time you make a sale, you receive a part of the earnings.
A couple of years ago, I learned about affiliate marketing through my # 1 recommended program, decided to go all-in, and today, I earn constant passive earnings online.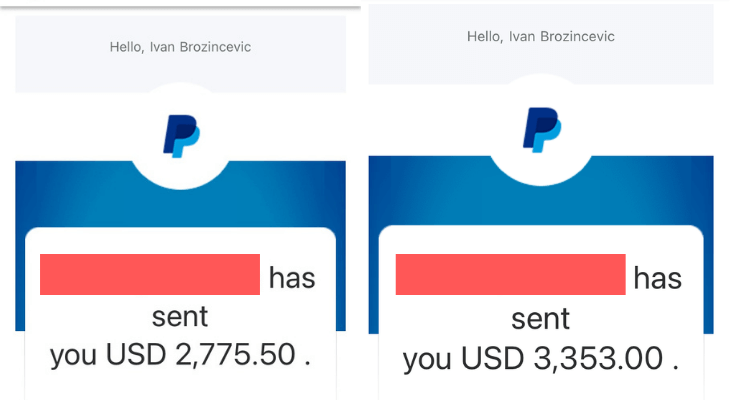 Among the best features of my # 1 ranked course is that you can join for totally free (just a $49 Premium subscription). You will get one complimentary site and access to the very first ten lessons from the course to try things out.
Furthermore, this program is in fact all-in-one. You get everything that you need to make money online.
This consists of detailed training, all the very best tools, hosting and websites, live assistance, community aid, technical assistance, one-on-one training, and so much more!
After evaluating over 500 programs on the web, my conclusion is easy. This is the best method to make money online.
And if you're looking for the very same, click the button listed below!
THE BEST WAY TO MAKE MONEY ONLINE IN 2023 >>
And don't forget to share this Top Earner Transformation review with your friends and family!
All the best, Ivan. Founder, and CEO @freeaffiliatemarketingbusiness.com
Related: Savage Affiliates Review