Welcome to My Freelance Paycheck review.
Over the years, freelance writing has grown into a serious business.
The number of websites on the internet is rapidly increasing as we speak.
And what do those sites need the most?
Content!
And all those sites out there need freelancers to help them grow their blogs, content, and website overall.
But how can you earn money writing for other people?
Well, Laura Pennington has created a training program that promises to show you how.
But is it really that good as Laura claims? What if it's a scam?
That's why you should read this My Freelance Paycheck review first!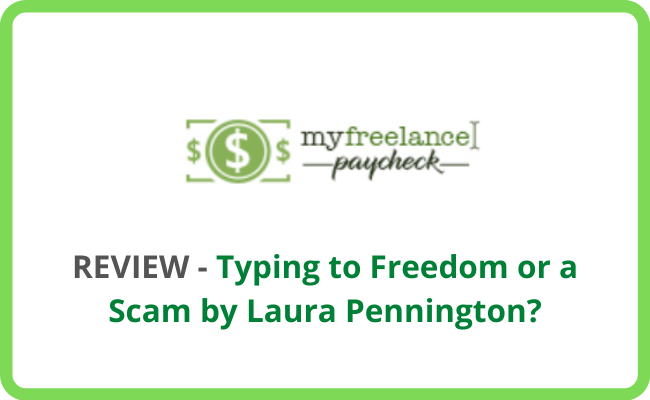 My Freelance Paycheck Review
This review has a few intentions. I want to help you to find out whether My Freelance Paycheck is a scam.
The sales presentation does not reveal too much about the program, which is never a good thing.
However, I went a step further to discover some things you can't find in other reviews out there.
Freelancing work is a tough business, and the truth is, you can make money writing for other people.
But Laura's sales pitch is a bit too promising, which may sound a bit scammy, right?
And secondly, I want to show you what you can expect from this program.
The sales pitch and the content of the program are two different worlds, and this review reveals them both.
That said, let's dive into this review to dig out the truth.
What is This Program About?
My Freelance Paycheck is a website that trains individuals to become freelance writers, find gigs, and make money online.
The website is created and owned by Laura Pennington, a real person and a freelancer.
Laura has got an idea to create a training program where she shares her top tricks for earning money online writing content for other people.
As I said at the top of this review, freelancing jobs are getting more and more popular.
Maybe Laura has overhyped this line of work a little bit with her story about "secrets" and making $1K, $2K, and even $3K per month, but freelancing is a real and lucrative business.
And this training will help you to dive into this business.
But we need to be realistic and say that it's going to take some time to earn real money.
Trust me on this one.
Who is Laura Pennington?
Many scams out there frequently use fake owners and names to trick you into spending your money.
And at first glance, My Freelance Paycheck did look like one of those scams with poorly done sales pages, fake names, testimonials and such.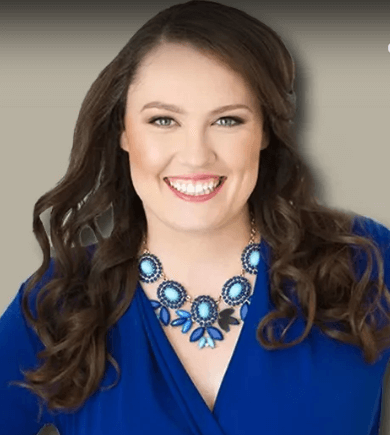 But you'll be relieved to learn that Laura Pennington is a real person.
She's an expert writer, freelancer, and a coach and a mentor.
You can find Laura's work and publications on many sites online, which is a great sign.
Is This a Scam?
It's fair to conclude that My Freelance Paycheck is not a scam this early in the review.
The sales pitch is maybe a bit unrealistic and full of hype, but the program behind the sales page is entirely legitimate.
Laura Pennington is a legitimate writer and freelance, and she hosts a legitimate program as well.
That said, let's jump into the sections of My Freelance Paycheck review where you get to take a look inside of the platform and learn how it all works.
CLICK HERE TO DISCOVER THE BEST WAY TO EARN AN INCOME ONLINE >>
Inside Of My Freelance Paycheck
With this program, you get a set of audiotapes and PDF guides that are designed to help you become a freelancer.
Unfortunatelly, there's no video training included, but you can ask Laura to send you some exclusive videos.
Here's what you get:
My Freelance Paycheck eBook
MFP audio-book (if you don't like to read, you can listen)
Upwork Quick Start Guide PDF
Success Multiplier PDF
How Does It Work?
With My Freelance Paycheck ebook, Laura is going to help you get started online without loosing too much time trying to figure things out on your own.
The eBook contains information such as where to find gigs, how to gain the necessary confidence, how to create a pitch, so you gig gets noticed, and more.
Also, you can use Upwork Quick Start Guide to learn how to get gigs on one of the most popular freelancing sites.
Lastly, with Success Multiplier PDF, you can learn how to improve your skills and scale your business with more gigs to earn more revenue.
However, the next question might be the most important one in this review.
Can You Make Money With This?
Yes, you can make money online writing content for other people.
Some people will hire to write blog posts, some need emails, while some others pay good money to write an eBook and a comprehensive how-to type of content.
The point is, there is no shortage of this work, and this program could help you to "plug-in" into freelancing business.
Of course, there are no guarantees that you'll make money as soon as you start.
But if you are a persistent person who enjoys writing content, this training could help you to get started on the right foot.
No doubt.
Related: Paid Online Writing Jobs Review – A Scam or Legit?
Who Is This Program For?
I would say that My Freelance Paycheck is for two types of people.
Firstly, this training could be for beginners who are interested in learning new skills and earning money online.
It's thought to get started online on your own, so programs like Laura's could help you to create a foundation.
Secondly, this could also be for skilled writers and freelancers that are looking to scale their income with more gigs.
Laura is an expert freelancer, so even advanced writers could learn a few things from her.
How Much Does It Cost?
You can get your hands on this material for $47 one time payment.
The program is hosted, and your payment is processed via ClickBank, which is a legitimate and secure place to buy digital products like this.
Well, they do host some scams too, but you don't have to worry, My Freelance Paycheck is not the one.
Also, you can choose to become a member of another program created by Laura called Passive Profits Mastery.
If you tick the box, you'll get access to Passive Profits Mastery for one month free of charge.
After that, you'll have to pay recurring $37 per month to keep access to this program.
Money-Back Guarantee
Laura's training program is backed up with a 60-days money-back guarantee.
If you are not 100% satisfied with the program, simply email Laura at support@MyFreelancePaycheck.com within 60 days for a full refund.
The refund is issued with no questions asked.
A Few Pros and Cons
In the last section of My Freelance Paycheck review, we'll go over a few pros and cons, and also I'll give my personal opinion this program.
Let's start with a few things that Laura Pennington does well.
Pros
You get training in PDF and audio format
Laura Pennington is a real person writer and freelancer
The training is coming directly from Laura's experience
You get a few bonuses that complement the program
Your purchase is backed up with 60-days money-back guarantee
Cons
The training is focused only on one marketplace (Upwork) and fails to show you how to get gigs from other sites like Fiverr, Freelancer, etc.
Lack of video training. This could be a much better option because we all learn better from videos.
Sales pitch leaves the impression of a scam because of claims of making money fast, etc.
Related: KDL Sniper Review – 4 Signs of a Scam in Progress!
My Opinion – Is It Worth It?
My Freelance Paycheck is an excellent product that is suitable for anyone who wants to earn money online writing content for other people.
The program contains a set of eBooks and audio material where you can learn how to get started and advance in this line of internet business.
I've seen a few programs like this so far, but unfortunately, they were scams.
In other words, they were charging people to find their way to sites like Upwork and Fiverr without showing them how to start correctly.
However, here is not the case.
You can learn directly from Laura Pennington's experience, and she's done an excellent job helping you to get started.
That said, I think this program is worth it, and I recommend it.
That's for reading My Freelance Paycheck review.
Make sure to read the rest of this post if you want to learn how to get paid writing for yourself!
How To Write For Yourself and Make Money?
If you remember what I've said at the top of this review, the number of websites on the net is rapidly increasing.
Why?
Well, one of the most popular ways to earn an income online is by starting your own site.
Freelancing is ok, but having your own business is even better, and I'll show you why too.
Here's what you have to do. It's straightforward.
All you have to do is pick an interest or a hobby to write about, build a site (it literally takes a few minutes), start writing about your passion, and learn a few new skills that will get you paid over and over again.
You can take a look at my site, for example.
I like to write about digital marketing and making money online.
I created this site a few years ago and just started writing.
Then, I learned how to use affiliate links to earn money by promoting other people's products and services.
The best thing is, all I have to do is write content (for myself), and if I think that a specific product could be a helpful recommendation to my readers, all I have to do is mention it.
Some of my readers are interested in my recommendations so they give it a try and eventually purchase the program.
Then, I get paid a commission!
And the more I write, the more money I can potentially make.
You can do the same thing.
There's one platform on the internet that I recommend over all other.
It's called Wealthy Affiliate.
If you want to learn more about writing for yourself, making money with affiliate marketing, and about Wealthy Affiliate, make sure to click the button below!
CLICK HERE TO DISCOVER THE BEST WAY TO EARN AN INCOME ONLINE >>
If you need any help or you have a question, feel free to share them in the comment box below.
And don't forget to share this post with your friends and family!
All the best, Ivan. Founder, and CEO @freeaffiliatemarketingbusiness.com