What do you think? Is it possible to plug in a website and make profits?
Naah.
You see, the name of this seemingly legit opportunity is just a marketing trick. But you already know that, right?
So how does it work then? Will it make you any money?
Can Stone Evans help you to get started for free and to start making millions?
Or maybe the Plug-In Profit Site is just another scam?
Well, those questions are all answered in this post, so make sure to read more.
In this Plug-In Profit Site review, you are going to find out how it works, what should you know if you ever decide to give it a try.
Also, you will find out know how much the whole thing could cost you because after all, it's not free!
So without any further ado, let's dive in!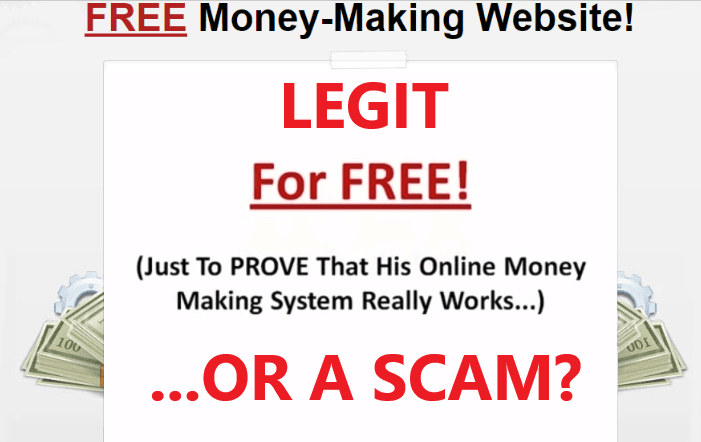 Product Name: Plug In Profit Site
Product Type: Affiliate Marketing
Price: Free to Join + Bunch of Additional Costs!
Owner: Stone Evans
Rating: 1/5
Recommended: No.
Quick Summary: Plug In Profit Site is an overhyped affiliate program that is outdated and full of misleading information.
The system inside is based on affiliate marketing. The entire idea behind the system is to build a site, have affiliate promotions on your website, drive internet traffic to your site, and make money every time someone purchases the product you promote. That's all good. However, there's no proper education on how to build an affiliate marketing business that'll work in a niche of your choice. Also, the whole scheme relies on one traffic source, which is not good.
I do not recommend Plug In Profit Site because of misleading information about the program, and many other lies like it's free to start while in reality, it'll cost you tons of cash, and many more!
If you are tired of scams, half-baked courses, and 'get rich quick' schemes, check out the button below!
CLICK HERE TO DISCOVER THE BEST WAY TO EARN AN INCOME ONLINE >>
What is Plug-In Profit Site?
Plug-In Profit Site is a system designed by Stone Evans. According to Stone, the system has made him a millionaire.
In a nutshell, the system relies on sending internet traffic to a website that promotes five different affiliate programs. Each 5 of these programs pay a commission every time someone joins one of those programs or buys a product.
The scheme is called affiliate marketing. It's a legit way to make money online.
Stone claims that his system is entirely free to join. Also, he promises that he's going to do everything for you. Things like setting up a site, installing WordPress, and all that technical mumbo jumbo has been taken care of. All you need to do is sign up and follow the instructions.
Sound good? Maybe even too good?
In reality, the system that Stone Evans is trying to pitch here actually works. However, the promotional video is full of hype. Compared to what's really behind this offer, Stone is making it sound too easy for one reason.
That is, he wants you to get in ASAP because he makes a commission through those five programs as soon as you join them. I'll explain everything as we go.
In other words, the Plug-In Profit Site is an MLM scheme. There's nothing illegal about this business model as long as products and services that are promoted can help people who end up buying.
Is Plug-In Profit Site Really Free?
Stone Evans has told you that you are given everything for free, which includes the website as well. However, the truth is a bit different. Actually, it's a whole lot different.
You see, the Plug-In Profit Site is not entirely free. Yes, you get a free website setup (!), but the whole scheme is far from free.
Once you hit to 'Get Your Free Website Now' button, you'll be redirected to another page.
From there, you can BUY a domain name for your future site. A domain name will cost you between $10-$15 per year. The company is called Global Domains International or GDI. Stone is going to host the site on his server for you.
By the way, GDI is the first program you need to join, and the first one that you are going to promote with Stone's system.
Then, you'll be asked to join the other four programs as well. They are optional, but if you want to make money with the system, you need to enter all five.
Here is the list of affiliate programs promoted by Plug-In Profit Site as well as the cost of joining each program:
Six-Figure Income (SFI) – another MLM company that pays for getting recruits. The site is free to join and has additional upgrades down the road. SFI has many mixed reviews out there. Some claim it's a scam; some say it's completely legit.
Traffic Authority – is an MLM company that offers various packages to its affiliates. The platform is free to join but expensive to participate. The prices of packages start at the cheapest one for $220 and end at $2490.
Online Sales Pro – landing page builder platform that costs $37 per month. Upsells start at $97 per month and end at $997 per year.
Now Lifestyle – a network marketing organization. Affiliates promote nutritional supplements, fitness programs, and business opportunities. Monthly membership, $50.
So to conclude the story about free site, if you ever decide to join Stone Evans and his MLM system, be prepared to shell out at least $100 just to get started. The extra cost of the whole scheme can go way above $1000 per month if you are not careful.
Now that you know more about the 'free' business model let's see what's inside.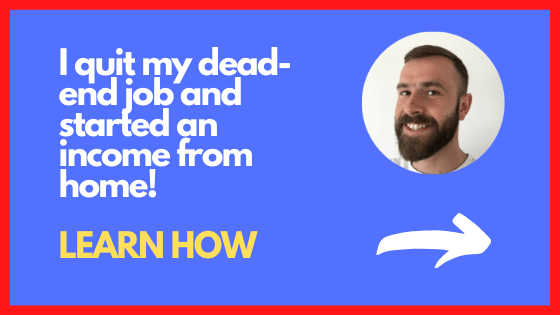 What's Inside of Plug-In Profit Site?
Once/if you decide to become a member of the Plug-In Profit Site, you can access your website as well as other features of this system.
From the main dashboard, you can manage your business, work on the website, add more content to your site, learn from the library, etc.
Here's what you get:
WordPress Website – this is the site that Stone Evans is going to build for you. The website is launched, fully optimized with banners, and ready to work.
Members Area – from here, you can find your site as well as get access to other resources provided.
Forum Area – from here, you can contact other members and interact with other digital marketers
Training Area – here, you can find training resources such as traffic generating systems, a list of done-for-you subscribers, books, videos, etc.
In addition to everything that you get with this system, all members of the Plug-In Profit Site can get access to Stone Evans himself.
How Does Plug-In Profit Site Work? 
Now when you know how much the system could potentially cost you as well as what's in it for you, let me explain how Plug-In Profit Site works. As I've said, it operates on the principle of revenue sharing. Let's now break down the system in more detail so that you can get the full picture.
Do you remember those three necessities for having a successful affiliate marketing business?
Let's repeat one more time. They are the product, website, and traffic.
So if you want to start using this system, you'll have to become a member of all five affiliate programs. That completes the step number one. Once you become a member, you get your affiliate ID. These programs pay you a commission every time you make a sale.
Secondly, Stone Evans is going to create a WordPress operated website for you. The site is fully optimized for search engines and decorated with banners that lead to five affiliate programs. By the way, you are going to get the same site like every other member of the Plug-In Profit Site system. Good luck with the search engines!
Now, the third step is to get traffic to your site. And here is where all the confusion breaks in, and things start to fall apart for the majority of new affiliates. However, Stone Evans is going to let you have a list of 3000 subscribers. You can use the list to send emails to prospects and make commissions. By the way, you'll need to buy an autoresponder to do so. That is an additional monthly cost of about $20.
You see, the problem is that all members of the Plug-In Profit Site get access to the same list. The potential prospects within the list will get the same emails, leading to the same sites, but from a bunch of different people.
Do you know how we call it? Spamming. You are going to spam subscribers together with a bunch of other affiliates. However, the method works, and it's possible to make commissions. How many? Well, that's questionable.
Also, in addition to the email list, Stone provides all members with videos and free resources on traffic generation based on organic reach through search engines. According to my research, these are very slim, outdated, and have a high potential of being flagged by search engines for duplicated content since all members get the same resources.
If you have no expertise in content writing and working knowledge on SEO (search engine optimization), there are high chances that the Plug-In Profit Site might not work for you. However, that's only my assumption, so don't take me for my word.
Can You Make Money With Plug-In Profit Site?
In theory, you can make money with the Plug-In Profit Site system. The whole scheme is based on an affiliate marketing model that's proven to work by thousands of marketers all over the world.
In a nutshell, every time someone clicks one of the banners on your site and makes a purchase, you get a commission. The more clicks you get, the more money you earn. Once again, it sounds effortless in theory.
How much money can you make?
As I've said, that's something that I cannot say since I haven't tested the system myself. You will have to take a risk and check the system if you want to find out whether or not this system can make you any cash as Stone promises.
But I know one thing for sure. The person who is going to make money with this system is Stone Evans.
You see, for every new Plug-In Profit Site member he recruits, he gets a commission. Also, he gets paid for every domain name he sells. So basically, Stone is proof that the system works and makes money.
Will it work for you? Hmmm..I don't know.
CLICK HERE TO DISCOVER THE BEST WAY TO EARN AN INCOME ONLINE >>
What' Good About Plug-In Profit Site?
Well, since I don't believe in these done-for-you systems, it's hard for me to find anything that I like about Plug-In Profit Site.
The whole story about free sites and making millions is repulsive from the start. Besides, the more I was digging into this system, the more it was repulsive.
I tried to discover whether or not there is a refund available to find at least one good thing about it. Unfortunately, since the whole system is designed to funnel you to those five independent programs and services, Stone Evans can't offer you a refund. Read more on refund policy here. Others might, but good luck with that!
So to conclude the story here, there's nothing that I like about it.
What's Wrong With Plug-In Profit Site?
As I was saying, the list of the things that I don't like about the Plug-In Profit Site is quite long. I don't even know where to start.
Misleading Marketing
The first wrong thing, in my eyes, is the marketing video. If you listen to the video, you can hear a lot of talk about getting rich quick from your sofa. The whole salse page is full of overhyped marketing that is designed to get you in fast and to start joining those programs.
It's Not Free!!!
Secondly, Stone Evans claims that you are going to get a free money making website. While that might be true, in reality, it is not. If you fall for it, you'll have to buy a domain name, which is the first of many costs. So much about a free site. In my eyes, the whole story is highly misleading and deceptive.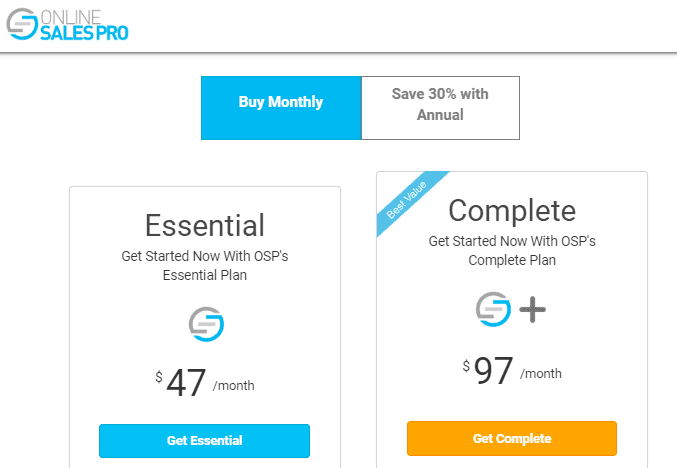 Those programs that you need to join to start making money will cost you a lot too. They are not free to join. Some of them could even drain your wallet dry. Besides, those companies that you need to promote are not the best choice for promotion, at least some of them.
Lack of Proper Education and Training
Thirdly, there's no REAL training on affiliate marketing. All you get are books, videos, and other resources that talk about affiliate marketing and how it works. Plug-In Profit Site is not a real affiliate marketing training platform. Stone Evans is going to build the site for you, but he won't show you how to make one for yourself and also how to repeat the process in any niche you chose.
Only One Source of Traffic
Lastly, if you don't know how to drive highly targeted niche traffic to your site, you could end up spending a lot of money to learn nothing. Of course, there's a list of 3000 subscribers already done for you, but I wouldn't rely on it too much since every member will get access to the same list of potential customers. It could work, but it's too risky, and it's definitely not my cup of tea.
Is Plug-In Profit Site a Scam?
Whether or not the Plug-In Profit Site is a scam is left for you to decide. All I know that systems like the one in review serve good only to one person. That is, the owner.
I don't like anything about it.
Stone Evans is making it sound like it's a child's game, like all you need to do is to register, get the site, and start making money. While, in reality, things are far away from being easy. The system could work, but if you are going to stick to what you've heard and read from the promo site, you may end up sitting in front of your computer for hours without any success.
As I've said, to become a successful affiliate marketer, you need to become a master of all three domains of the business. Done-for-you systems could work only for a small group of people that have a solid foundation in digital marketing. Complete newbies could fail quickly.
Do I Recommend Plug-In Profit Site?
I do not recommend the Plug-In Profit Site. My reasons are apparent all across this review.
The only positive testimonials are coming directly from the sales page for this system. Between them, you can see that the mighty marketer and the owner of ClickFunnels, Russell Brunson, appear as a happy customer of the Plug-In Profit Site system.
Is it real, or is it fake? Who knows. What do you think?
In my opinion, systems like this one are geared toward recruiting newbies that have no idea what is and how affiliate marketing works. They are full of misleading information and use deceptive tactics to get you in and start spending your hard-earned cash in the hope that you're going to become a millionaire effortlessly.
I call them 'get-rich-quick' schemes.
How I Earn a Passive Income From Home
Thanks for reading my Plug In Profit Site review. I hope this post was useful.
If you have any questions about this website or maybe you can offer an experience, feel free to leave them in the comment box below.
Before I let you go, let me show you how I earn an income online from home, which has enabled me even to quit my lousy job.
I wouldn't have succeeded without help from the marketing platform that I recommend above all other.
Make sure to check it out!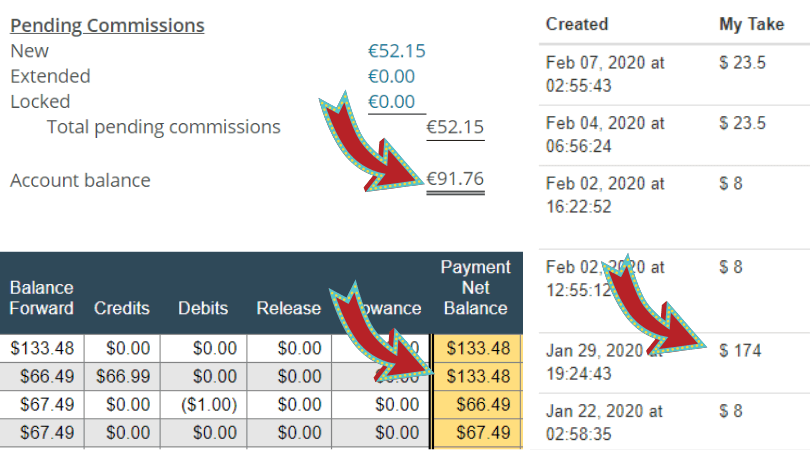 ==>Click HERE for My #1 Recommendation<==
If you need any help or you have a question, feel free to contact me.
All the best, Ivan. Founder, and CEO @freeaffiliatemarketingbusiness.com